When it comes to warm and welcoming beach houses, the Coastal Cove House, by Gelotte Hommas, is at the top of our list. Located in Washington State, this beautiful home has an open floor plan, stunning earthy accents, and an amazing outdoor space.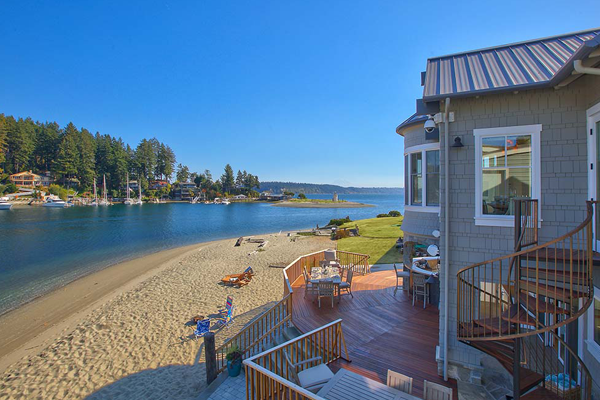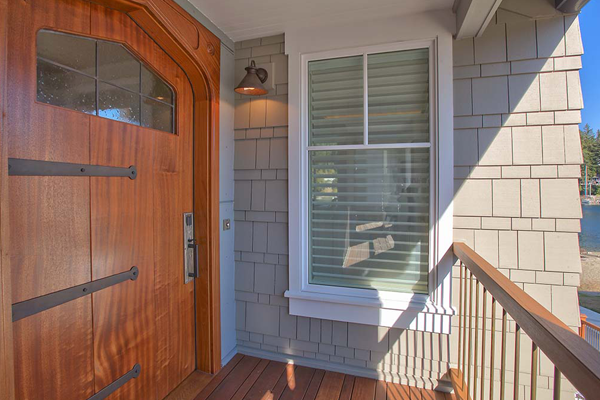 Entering this beautiful home, we are greeted with a magnanimous wooden door. In the kitchen, cream decor fills and warms the space. High ceilings and fantastic windows keep the room open and airy. We are in love with the fabulous island and bar stools. The wooden accents are absolutely stunning, giving an earthy and homey feel.
According to the architects, "As a vacation home, the entire project is infused with organic textures and fabrics designed solely to create a relaxing atmosphere. Vaulted ceilings with exposed beams as well as the extensive use of windows throughout the home results in a flood of natural light and an over all airy feel to the whole house."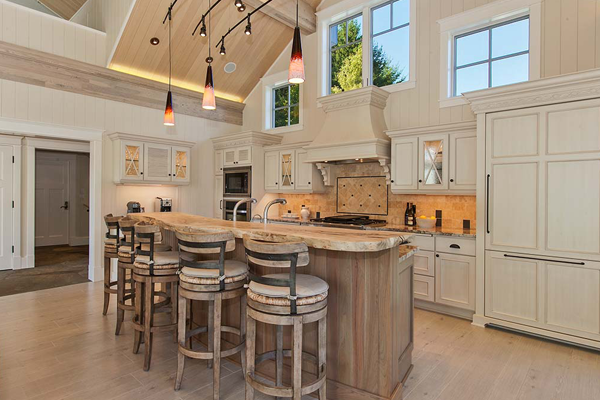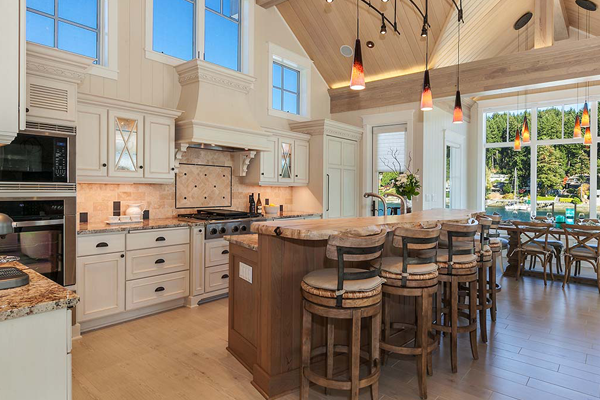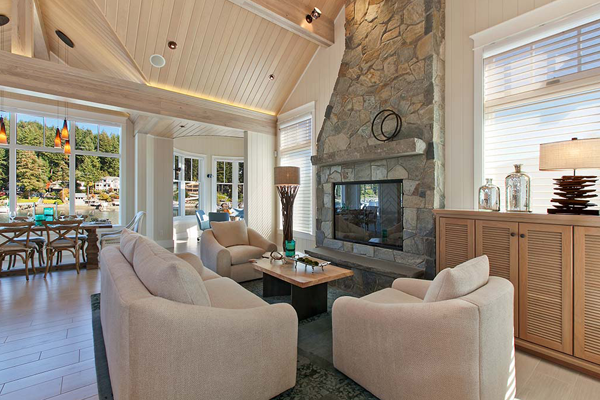 The living area continues the neutral colors with its comfy furniture. The gorgeous stone and the fantastically creative lamps add a significant amount of interest.
The dining areas are absolutely delightful. In the first one, a wooden dining table is surrounded by attractive fabric and wooden chairs. The lighting above the dining table is warm and inviting, and the large windows provide fantastic views. We love the teal accent in the middle of the table, bringing a little coastal color to the space.
In the second dining area, it's all about the relationship between the circular glass table and the circular room. Beautiful windows surround this space, creating a fabulous spot for morning coffee and breakfast.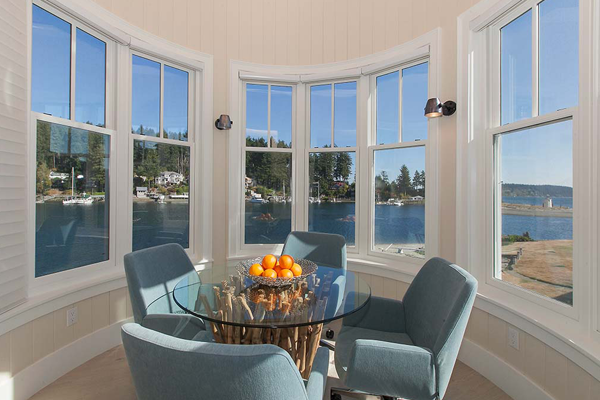 The outdoor space in the Coastal Cove House is a sight to be seen. The circular deck is phenomenal, and the outdoor kitchen is full of elegance and function. We love the stone and cabinetry in this space: luxurious and comforting.
This beautiful beach house feels like a home.