Marrying the delicate with the resilient, these lampshades embody the ambitions and inspirations of contemporary design. Parisian artist couple Linlin and Pierre-Yves Jacques employs modern 3D printing to create these fascinating decor pieces that capture vivid patterns of light and shade, as well as your imagination. Striking a crisp balance between feminine and masculine design, these 3D Lamps are clever statements on the illusions of shadow and light, and the rich perceptions and experiences it affords us.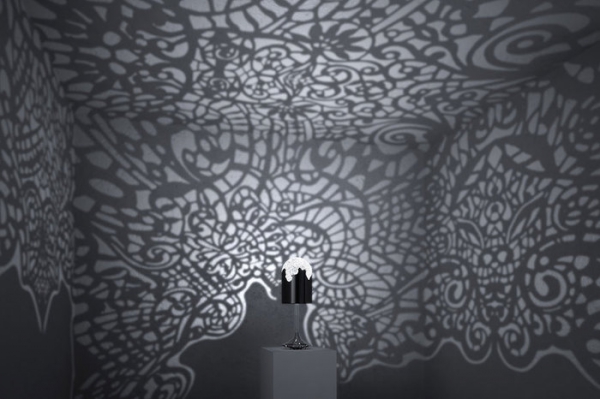 Both the 3D Lamp models – Land and Sky – are composed and digitally sculpted to contrast the solidity of an endless field of black with the intricacy of traditional white lace and its patterns. This tapestry of solid and void is projected onto the walls and surfaces of the room to create stunning shadow patterns that add a whole new dimension to the aesthetics and flavor of the room. Land is articulated as a table lamp that offers its distinctive aesthetics to the surfaces above it, while Sky can be suspended to light up the area or room below it.
Ideal for low luminance rooms, the Lacelamps are ideal luxury home furniture for creating a chilled out yet chic vibe, which is deeply Parisian in its design vocabulary and essence.