When you hear the word castle most of us imagine a grand structure built of stone and sitting near the cliffs on an Irish coastline or one that plays home to royalty, smack dab in the middle of London. You don't often, if ever, think of Lake Tahoe (see a 360 degree view from the lake shore here). But on the calm skirting of the popular lake sits a gorgeous castle fit for any girl who dreams of living like a princess.
Literally named The Castle on lake Tahoe, this custom built 9.000 sqft home was built with grandeur in mind. Constructed of bricks and stones, the chateau sits on almost two acres of lakefront property and boasts five bedrooms and five and a half bathrooms.
Numerous turrets were inserted into the design and give the home that signature castle look. An abundance of narrow windows with Palladian tops allow ample natural lighting to flow in and illuminate the gorgeous interior. Clad with Queen Anne inspired furniture, décor, and artwork, the home is carefully decorated to live up to its name. Warm, honey stained wood was used to construct the custom, built-in pieces like the bar, bookshelves, and cabinets. This same wood can be found carried down into the floors and throughout the home. Lift your head and avert your gaze to the ceilings where you will find a classic tray style in each room, aside from the upper floor where the use of wood support beams was utilized. Soft, creamy colors are used with the linins and a pop of floral prints give some of the social areas a bit more character.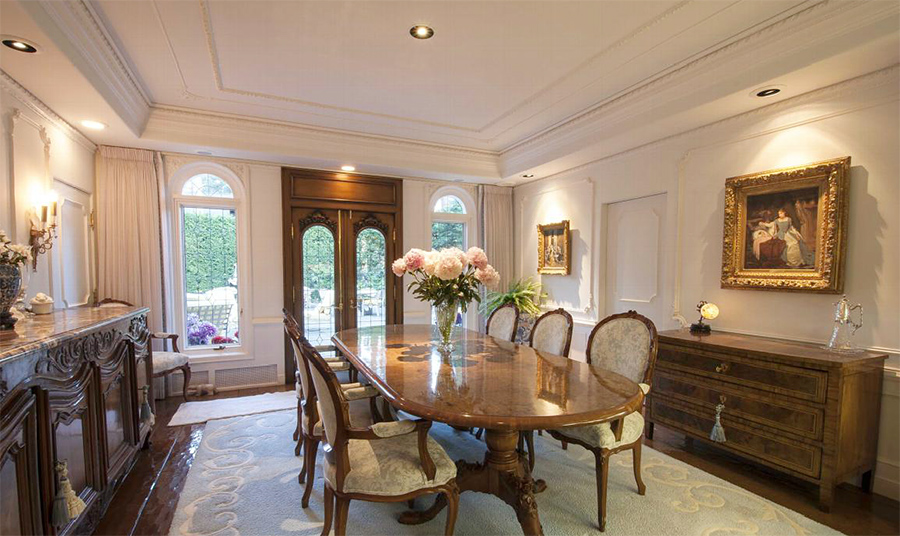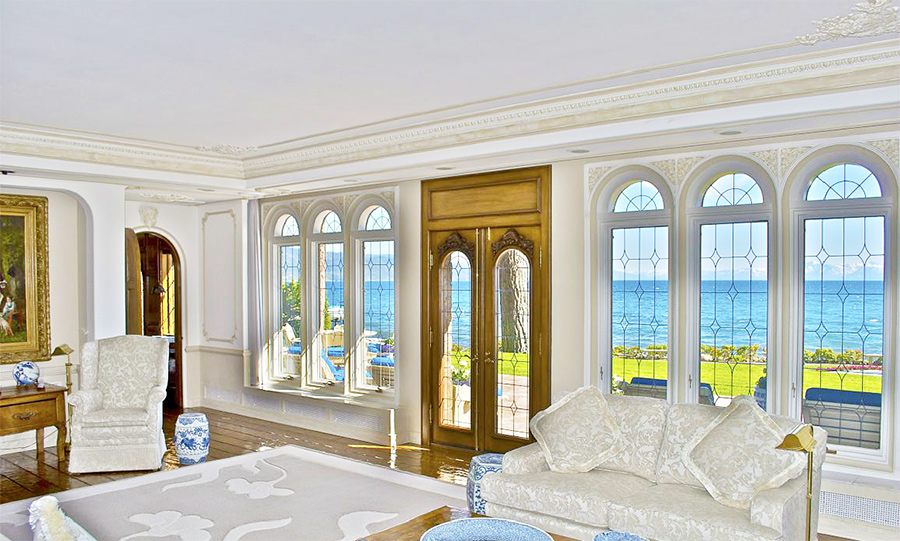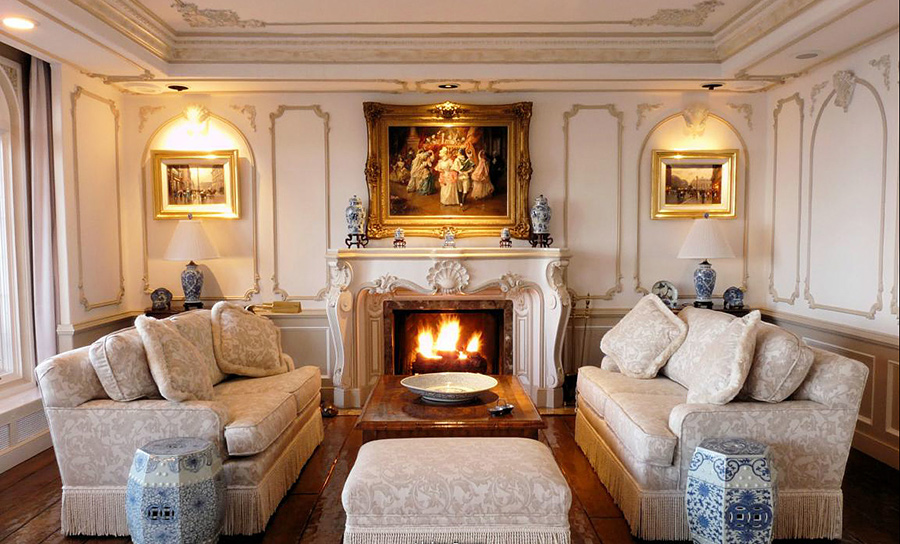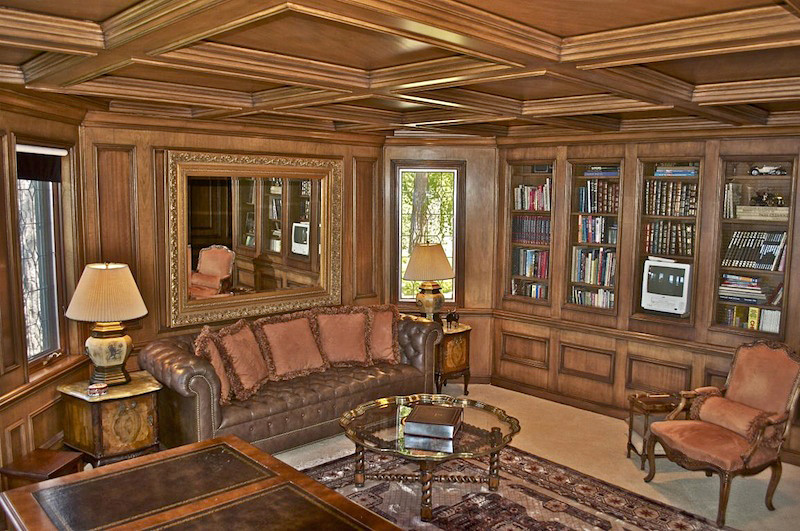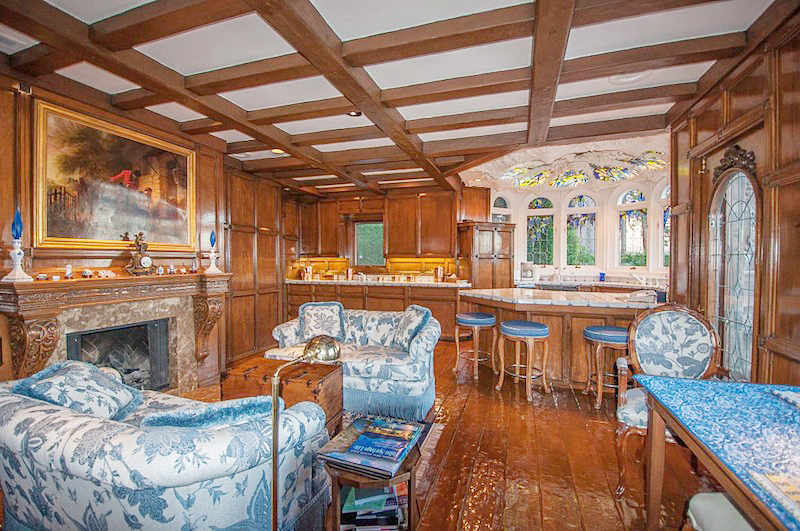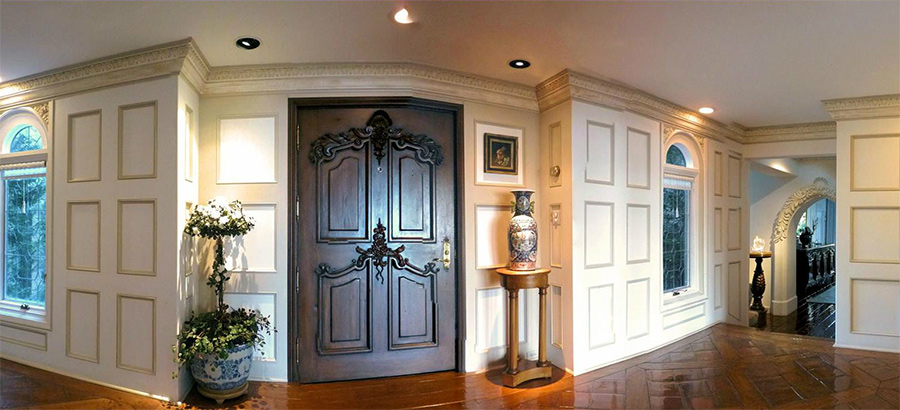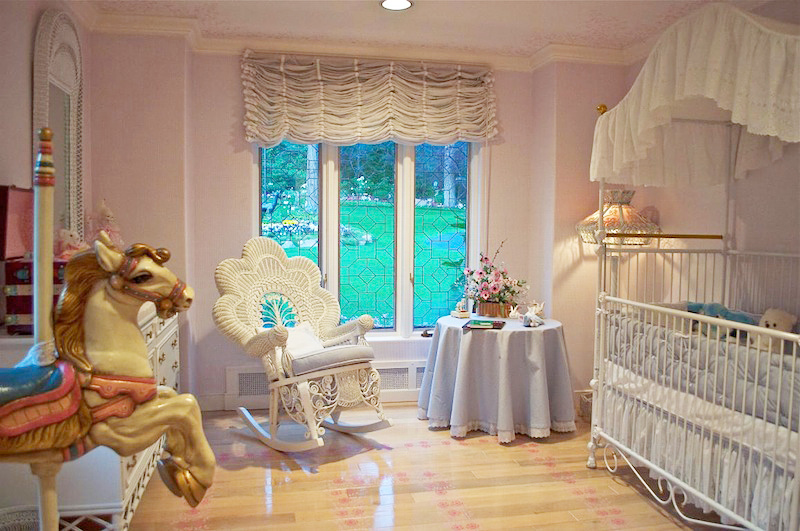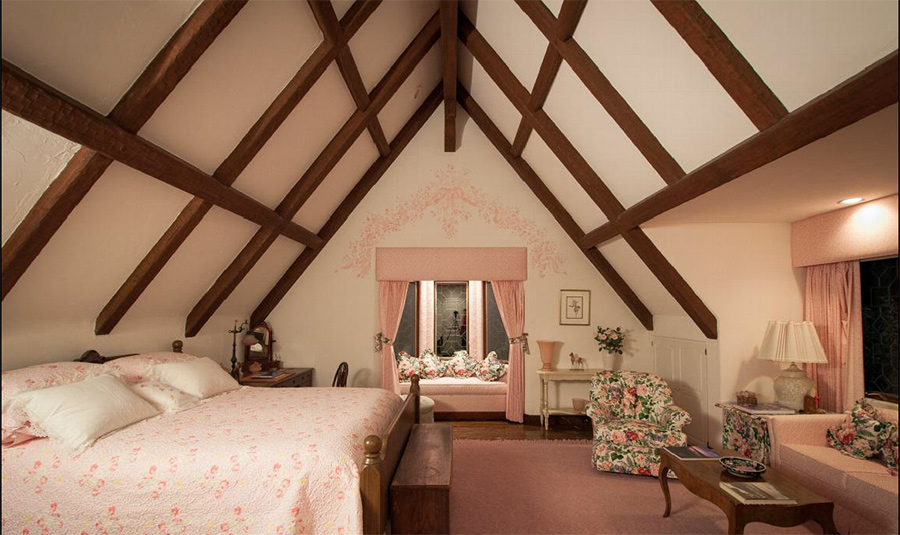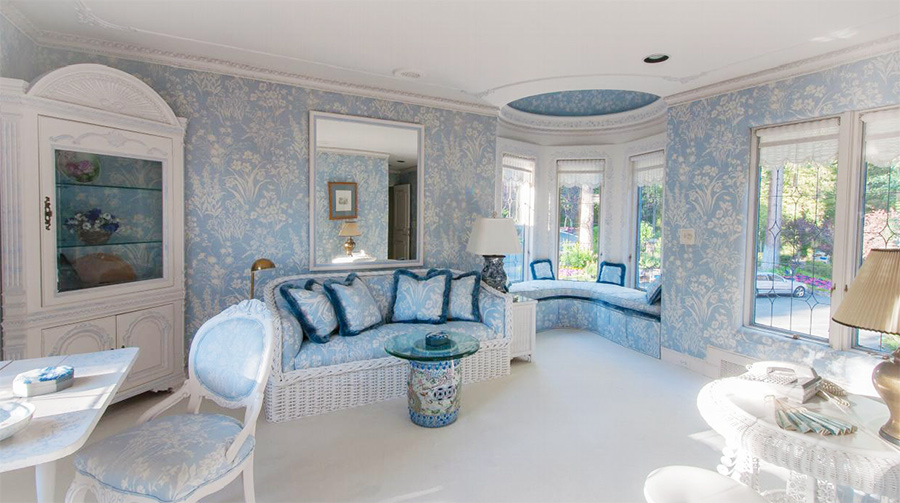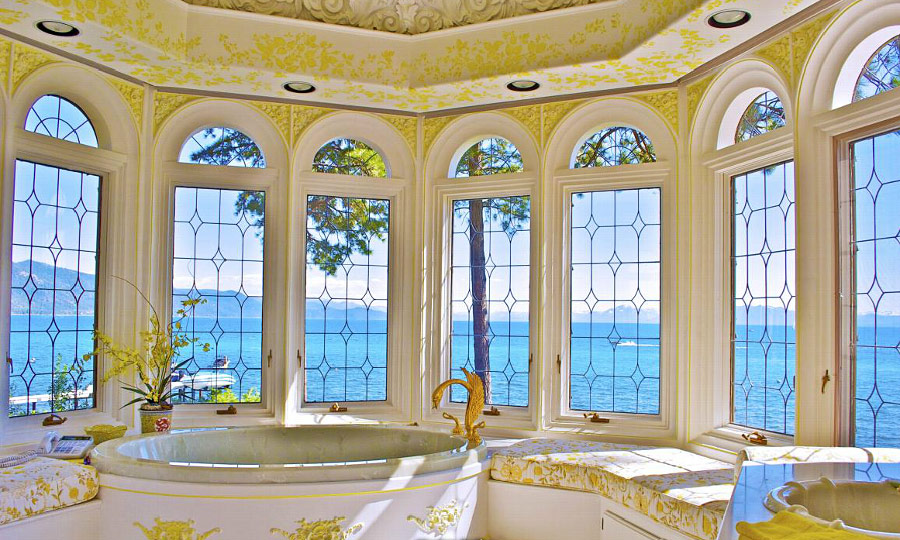 Outside you're brought to witness landscaping to match the castle inspired structure of the home. Perfectly trimmed shrubbery and colorful flowers line the perimeter and along the side of the pond and walking paths. Equipped with its own private dock and boat launch, The Castle on Lake Tahoe is the perfect getaway for a family or young couple looking to live like royalty for a weekend.