Etched into the stunning landscapes of Okanogan Valley near Kelowna, Canada, this private residence pays homage to natural splendor through every move and detail in its design. Architect David Tyrell reinterprets an architecture of silence in this modern lakeside house, introducing a delicate choreography of space and element that lets nature do the talking.
Melding into the panoramic views before it, the residence adopts a linear footprint that follows the natural contours of the land, taking full advantage of its sharp decline. Creating a theatrical platform for living- unobstructed in view, feel or flow- the design spills out and into the natural surrounds.
Pinched elliptical columns, extensive glazing and tempered glass rails keep visual interruptions to a minimum, supported by a fluid transition of materials and a controlled décor.
The natural textures and grains of materials and macro-surfaces evolve into the primary aesthetic, doing away with the need for superficial accessorizing or highlights.
This modern lakeside house is organized over two levels with the social core and master suite located on the upper level. These unfurl into the infinity pool before it, offering a dramatic setting to the everyday as well as special occasions. A generous overhang protects these volumes from direct sunlight during harsh summer months.
The lower level is nestled in the void below the pool deck and is afforded a front seat to the serene spectacle before it.
Tastefully furnished, the design is refined and restrained in tone, making its impression through the humblest of gestures.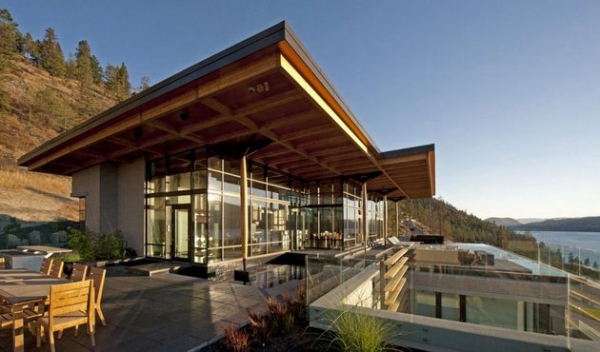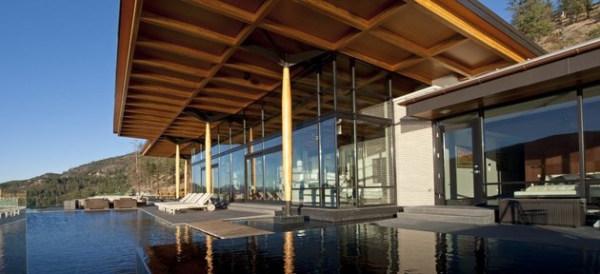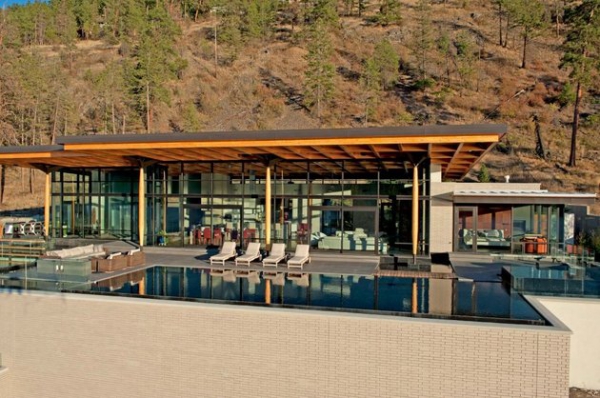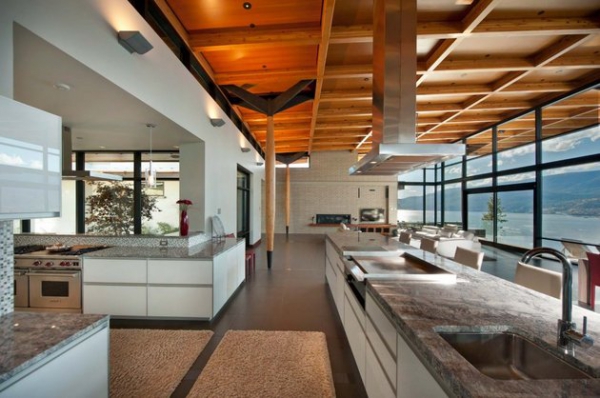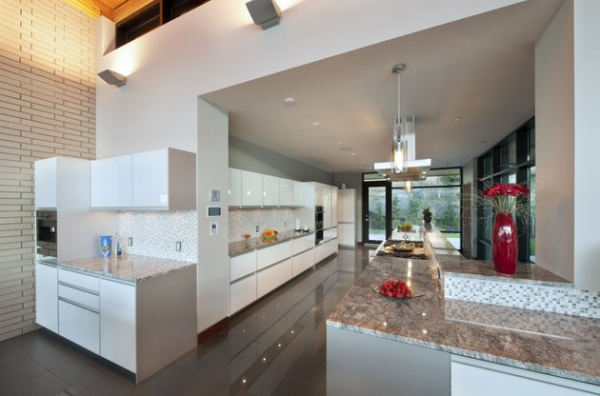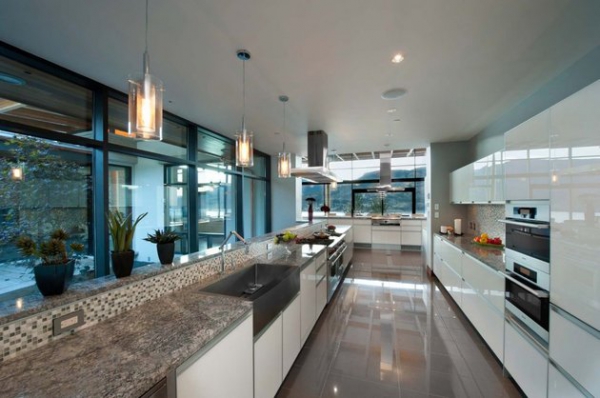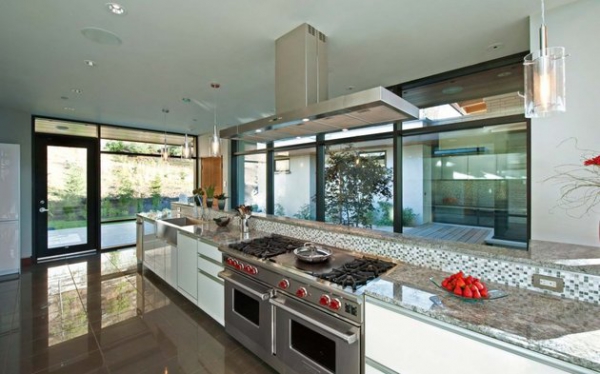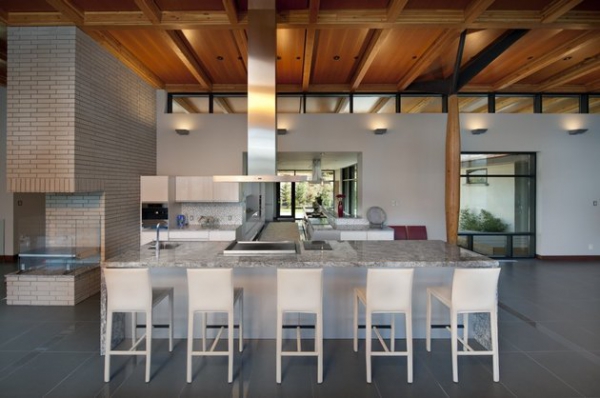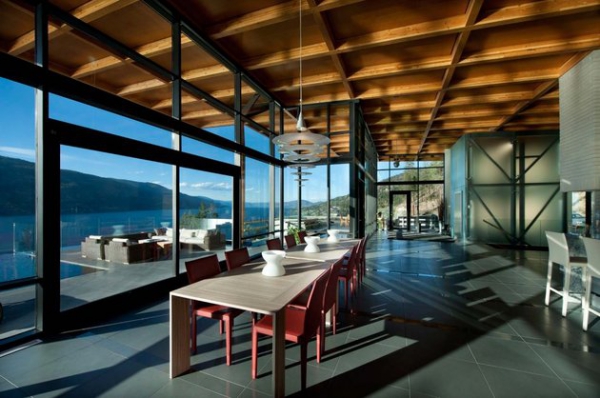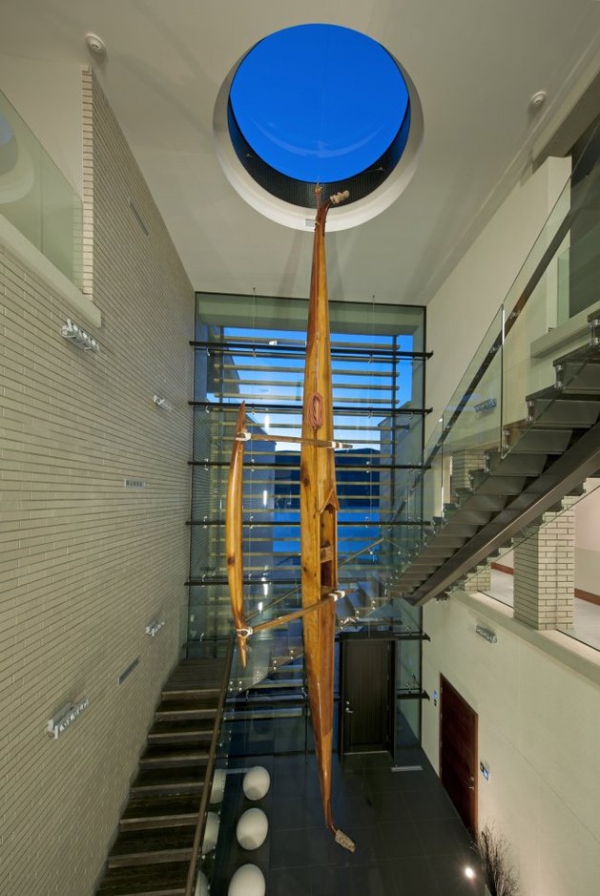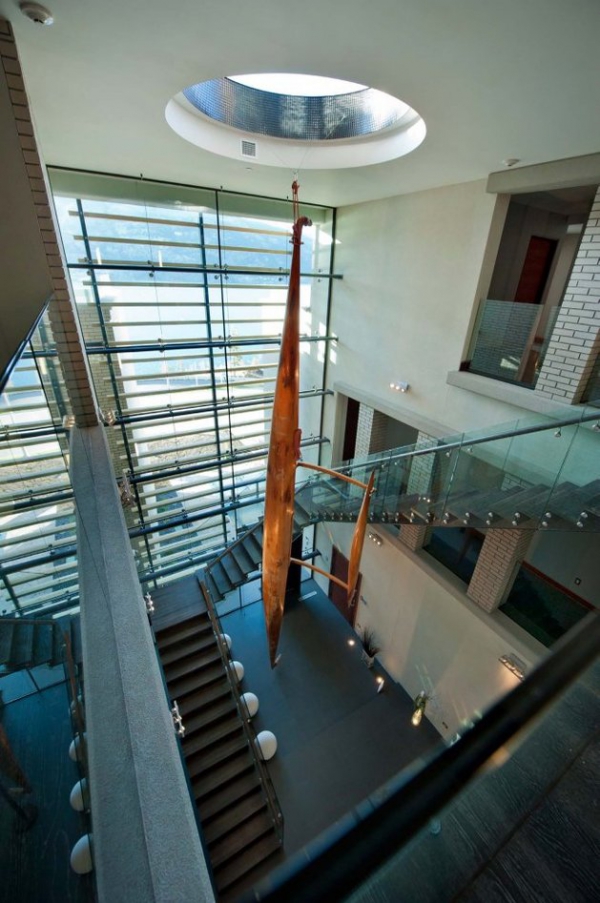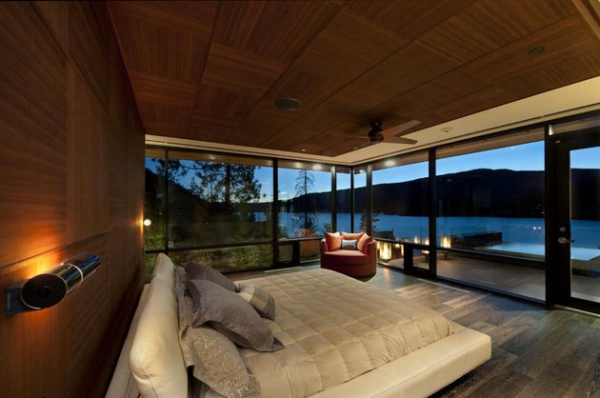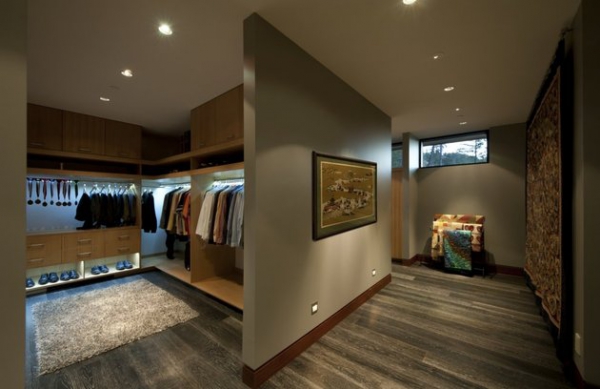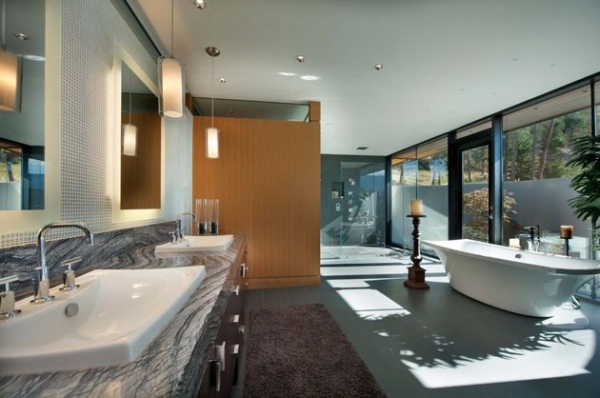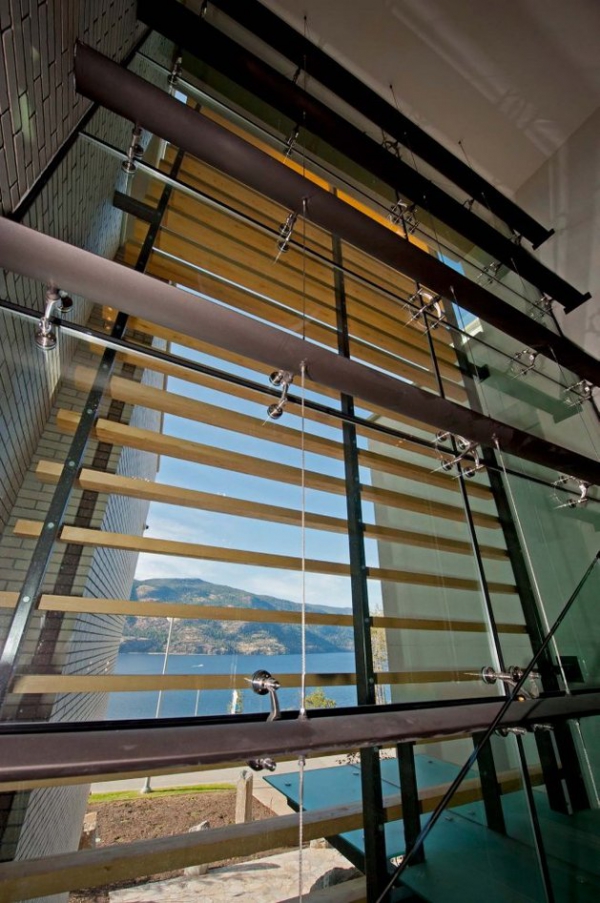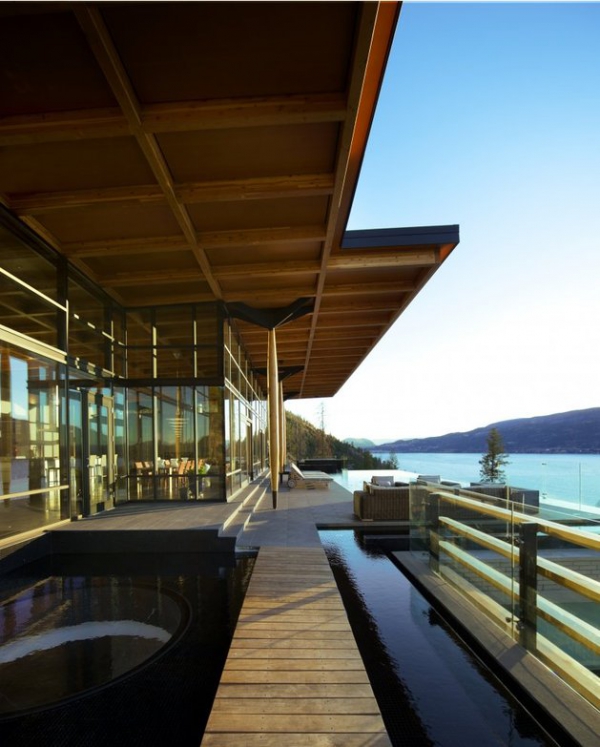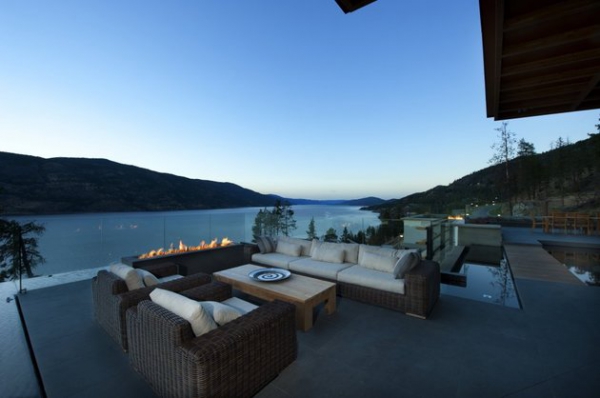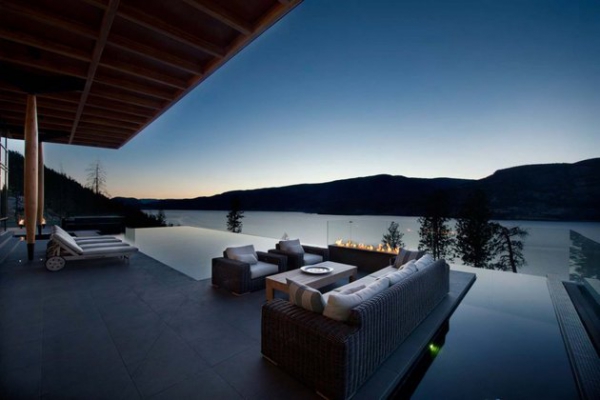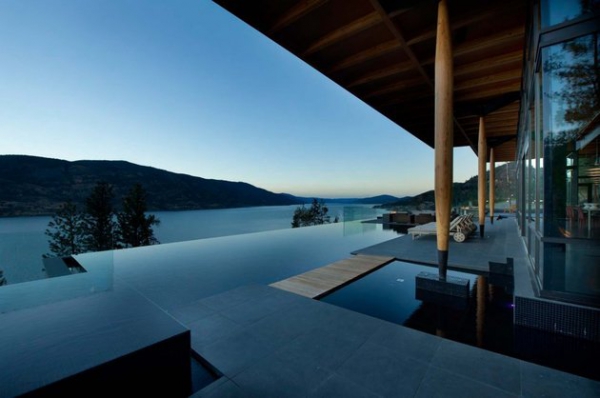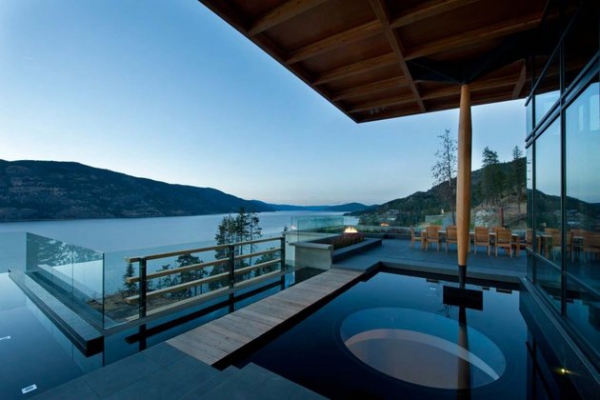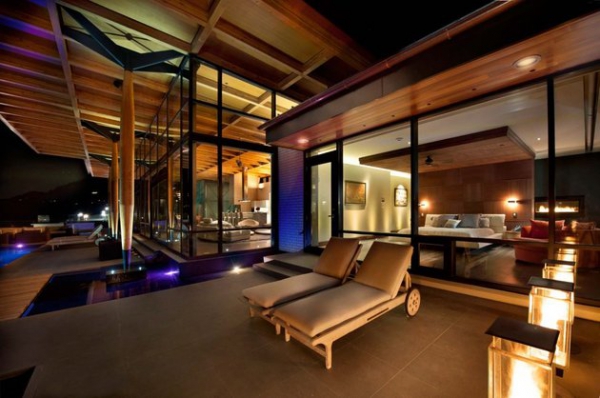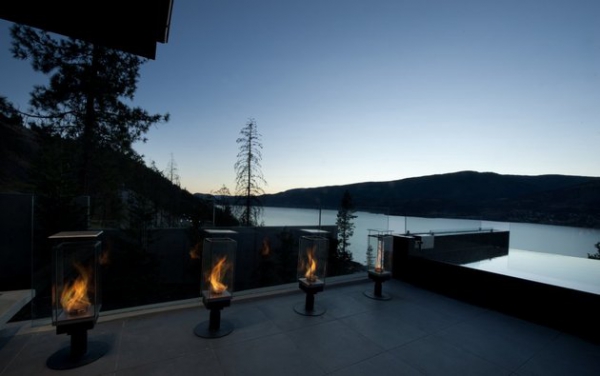 Photography: Colin Jewall Photo Studios