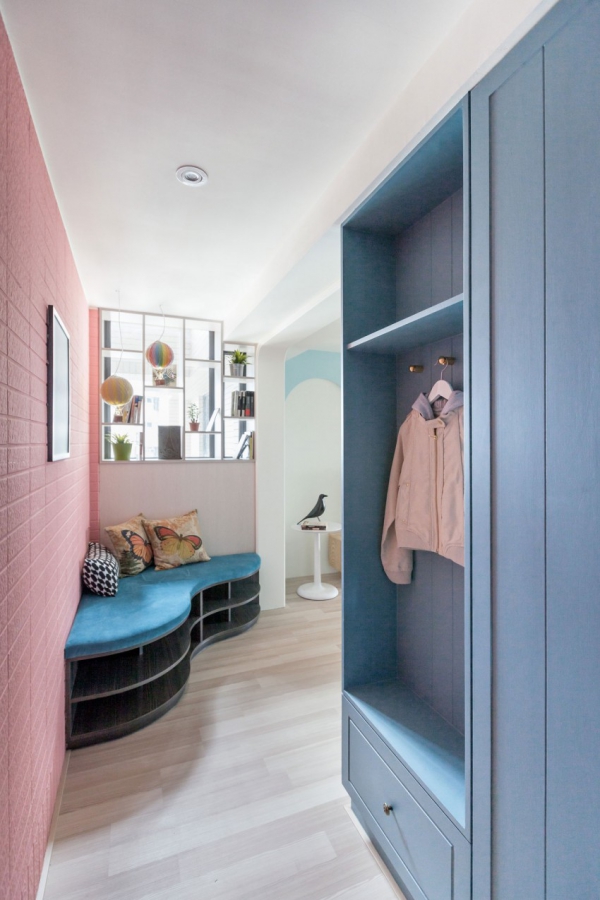 To keep up with our magically enchanted theme this week, we have yet another feature that you will keep your imagination as active as possible. Today we're taking a trip overseas to Kaohsiung City, Taiwan to checkout a dainty pastel apartment filled with sugar, spice and everything nice.
This pastel apartment was created earlier this year by HAO Design Studio, who specializes in architecture, as well as upholstery services. Their upholstery expertise is apparent in the modern designs of the décor and colorful fabric. The uses of pastels are tastefully applied without being overkill, which can sometimes happen when designing with these unique shades of colors. Keeping certain sections painted white also helps to make the colors pop, as well as maintaining a good balance in transition. The decor is carefully picked and placed with a jovial theme meant to liven up specific places in different rooms. The kitchen features a vibrant pipe-designed shelving system that comes alive with abundant house plants. And we absolutely love the choice of accent pillows that are stuffed with character!
With a modern twist on retro style, it's hard not to love this pastel apartment. Cotton candy dreams never tasted so sweet!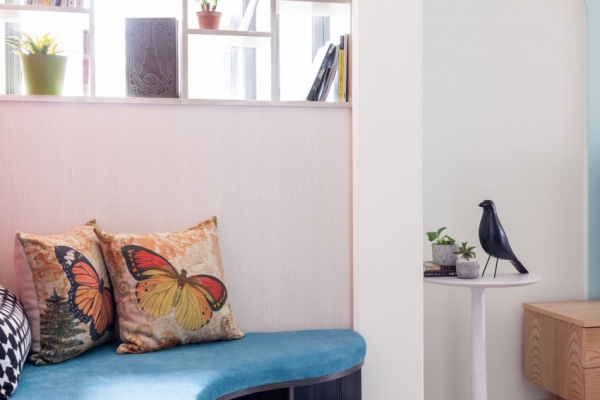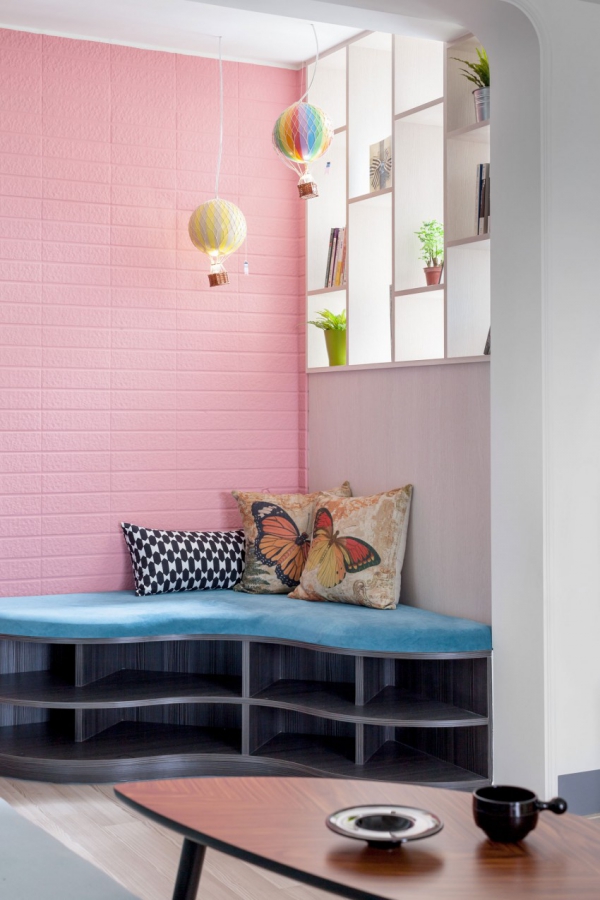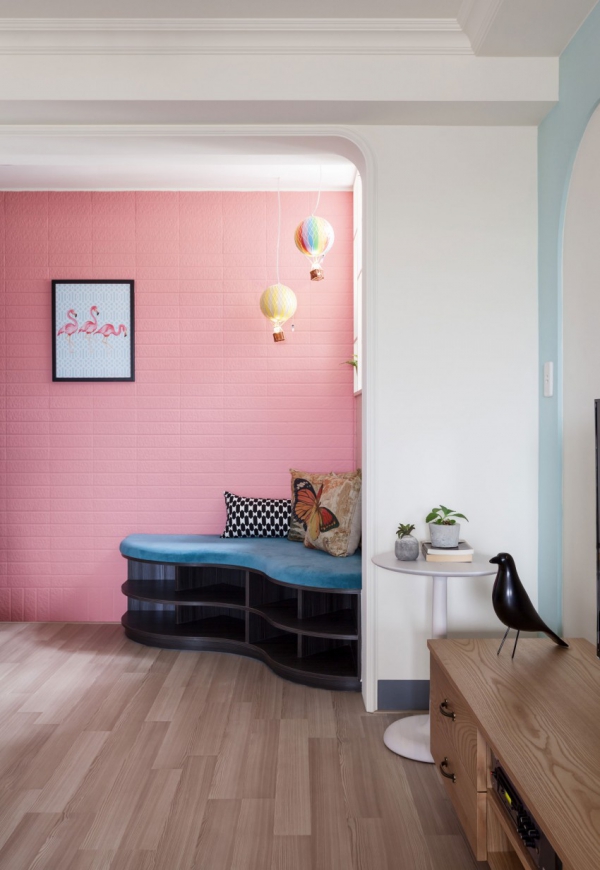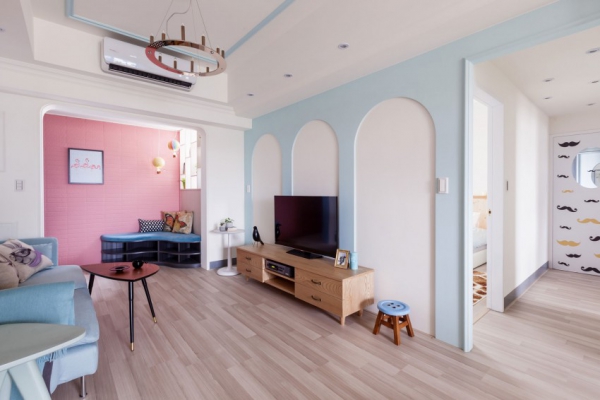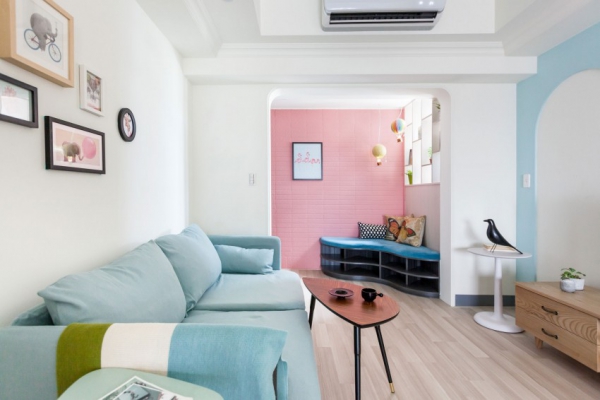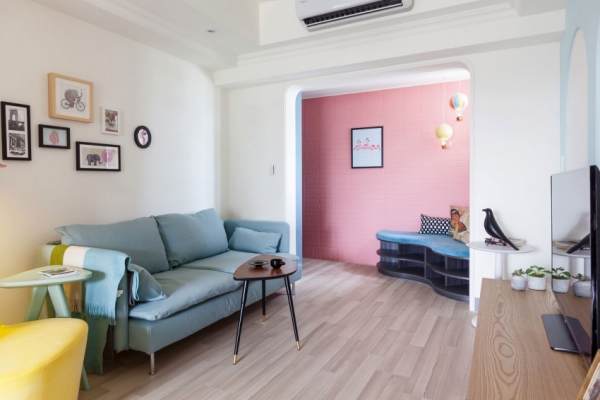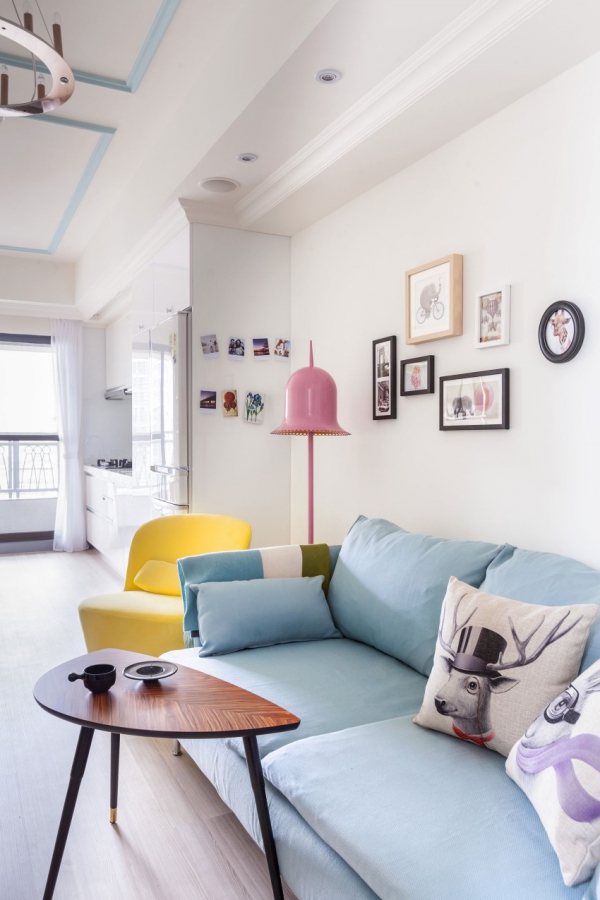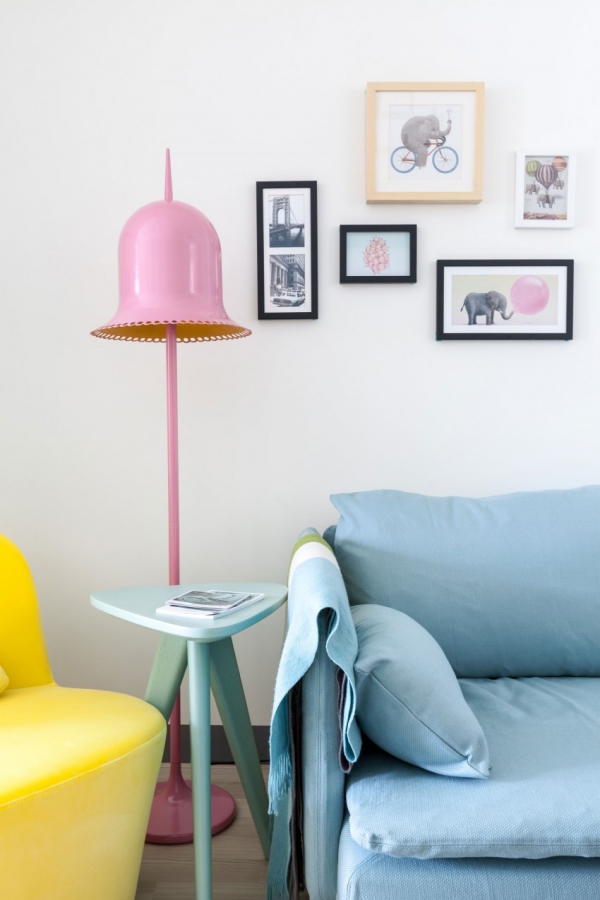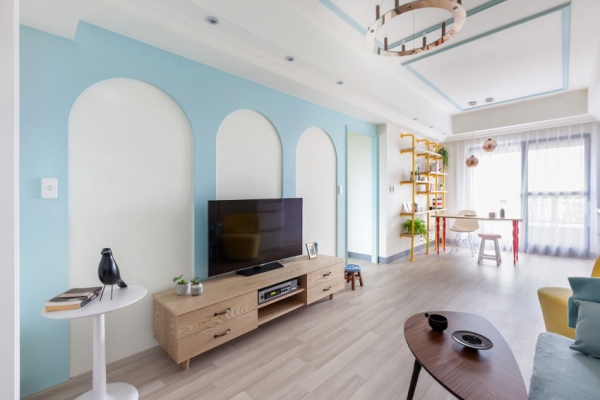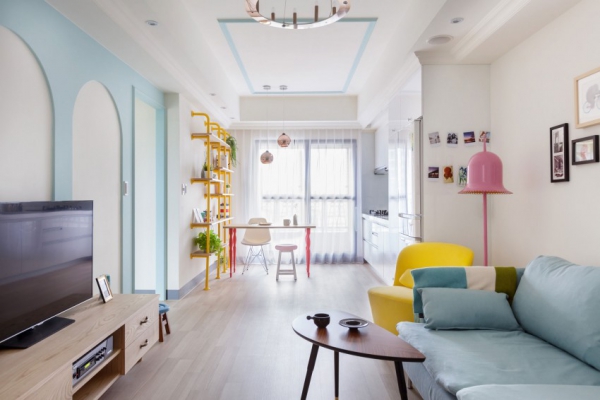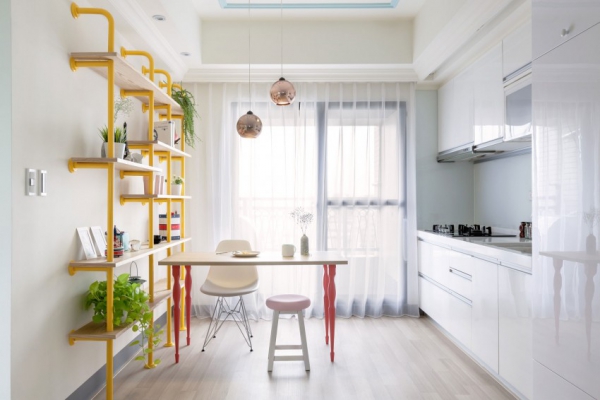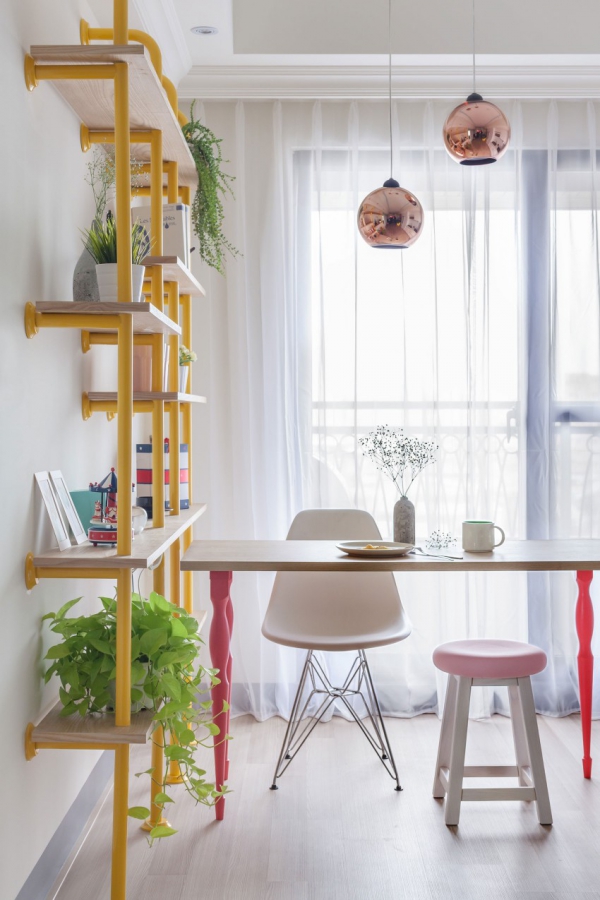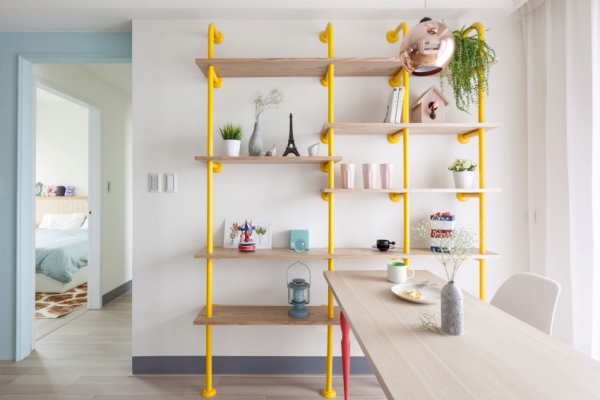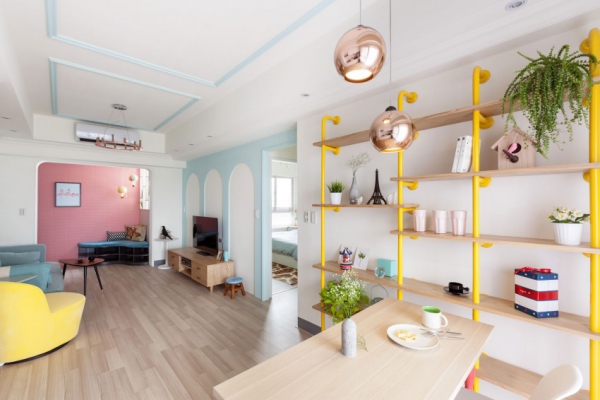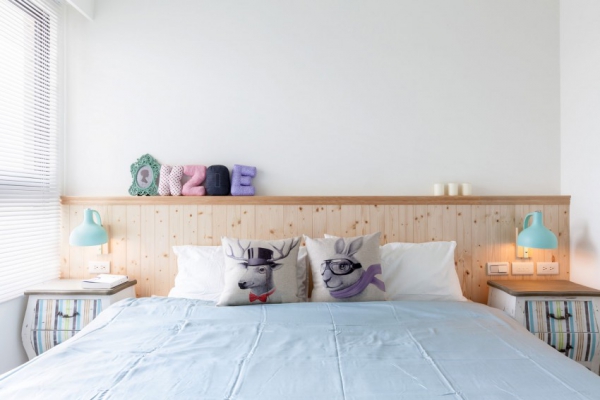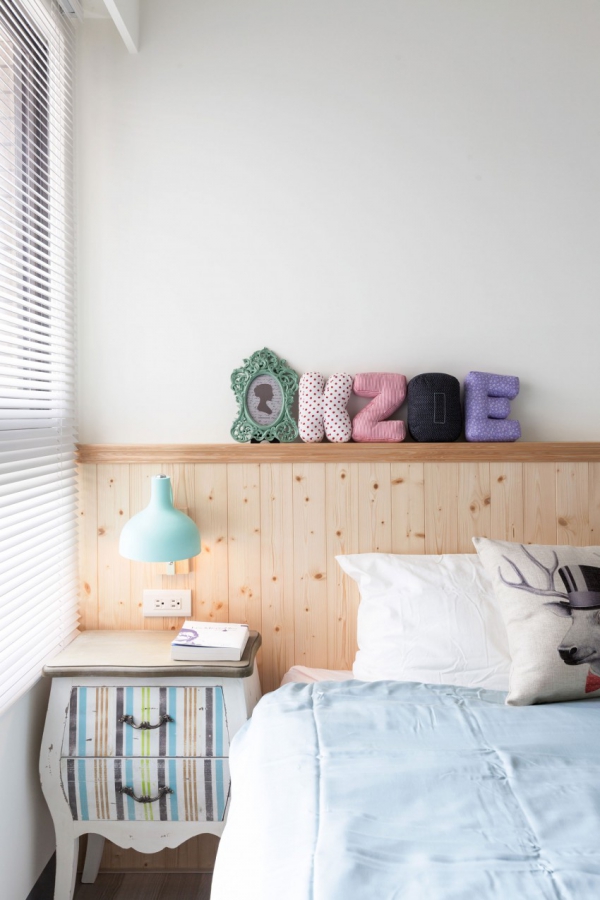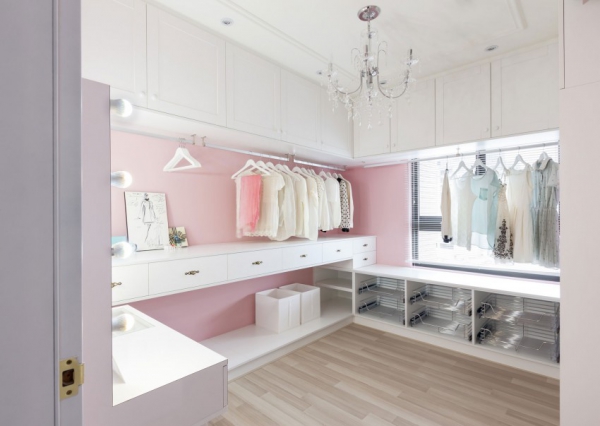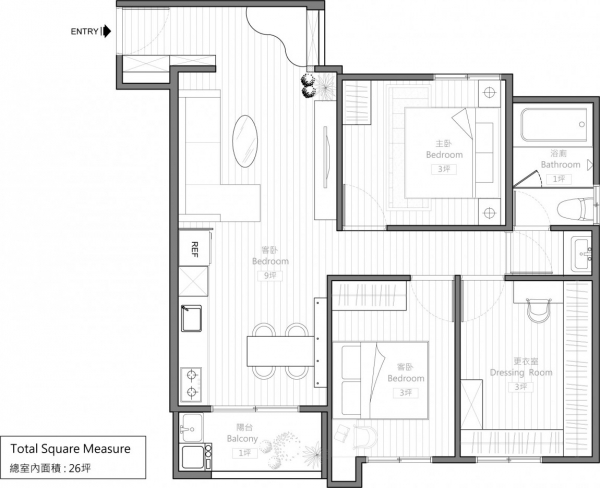 Photos by: Hey! Cheese