Scandinavian style gets us ushered into the finery of this modern penthouse suite created by Hola Designs. Located in Warsaw, Poland with a terrace that bathes in the daily sun, and bestows a touch of class to the luxury within, this modern interior design never can go wrong. The living room is whitewashed with a variety of dark colors infused to give an air of heterogeneity to the suite.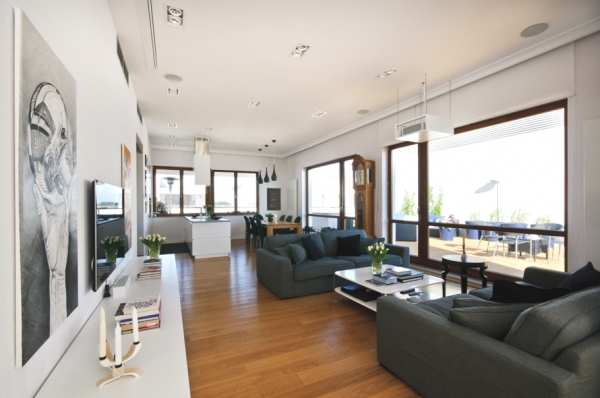 Contemporary and appealing, the floors get the shine on with finishing of natural oak laminate which goes a long way to blend in with the other wooden furniture. The grandfather clock, the mini-coffee table and the window sills carry on the theme. Flowers, ever welcome, are on display from transparent vases, complementing the exterior appearances of their kind. Paintings decorate, give class and reinforce this modern interior design made bolder by the color black emanating from the sofas, the dining chairs and the paintings.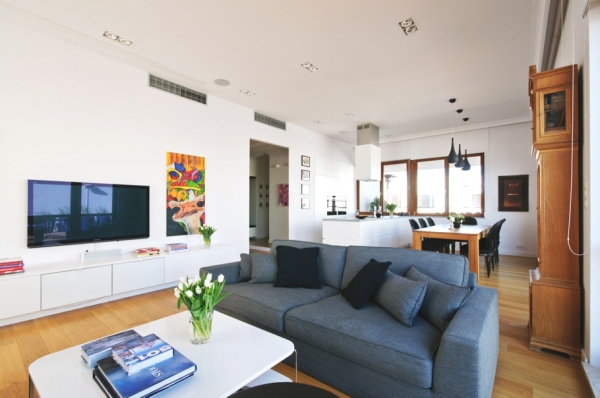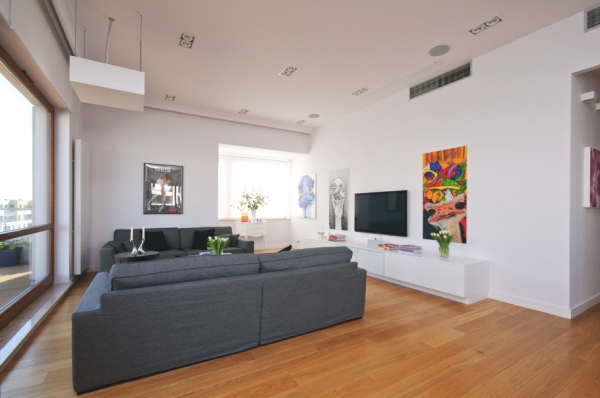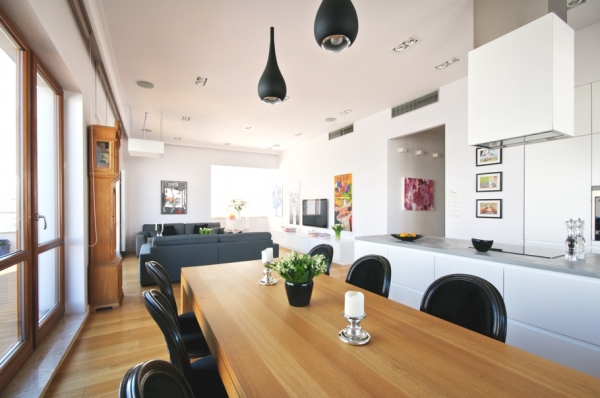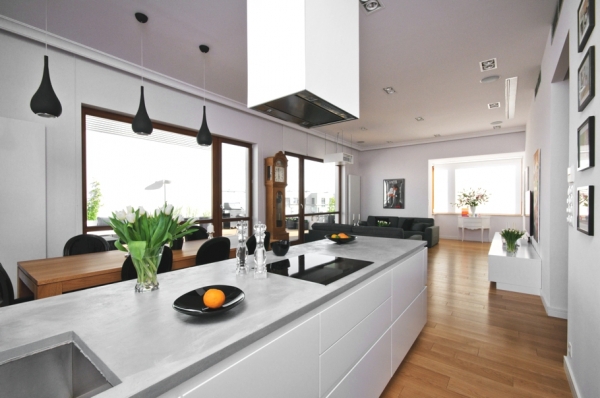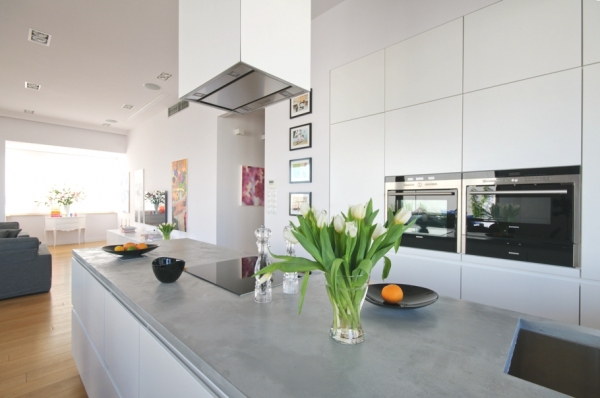 The bedroom's modern interior design is summed up by the contrasting display of colors from the pillows nestling comfortably on the bed. Oak makes the balance beautiful, the bedside lamp glistens in white and the painting hanging above the bed gives freshness to the room. And gosh! The clothes cabinet, that stands as a guard of honour ushering you into the bathroom.
Let's not ignore the bathrooms, where the metallic lustre plays with the bright influence of the white. State-of-the-art features and fittings delightfully lead us up to the piece-de-resistance – the novel sink design that grips you with emotion and makes you want a bath to eternity.
In all, this modern penthouse suite bears fine testimony of the famous Scandinavian culture, and its modern interior design seals the deal.