White rules this home as designer Mario Ramos displays exquisite artistry, never seen before. A huge foundation for the beauty which floods your senses and makes the 'I want this' factor grip you is the floor. Finished with natural oak laminates the floor begins the styling, and sets the tone for the beauty that stands above it: a chandelier, majestic in its decorative role, a dining table littered with utensils that makes the senses jaded by their charm and the fine blend of nature pouring through the windows, and invading the room. A panorama of green can be seen outside, splashes of nature creep inside with the flowers, and the green throw-pillows. Even though this seems all state-of-the-art and chic, the air is made lived-in by the disarranged oddities that betray (in a lovely manner). The modern furniture such as the multicolored rug, and the hint of red staring subtly from the wall-painting and the sofas are simply brilliant.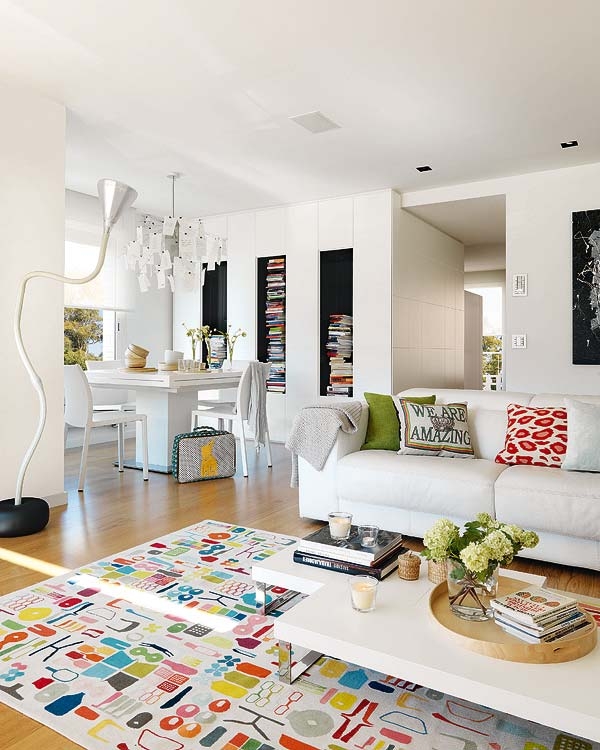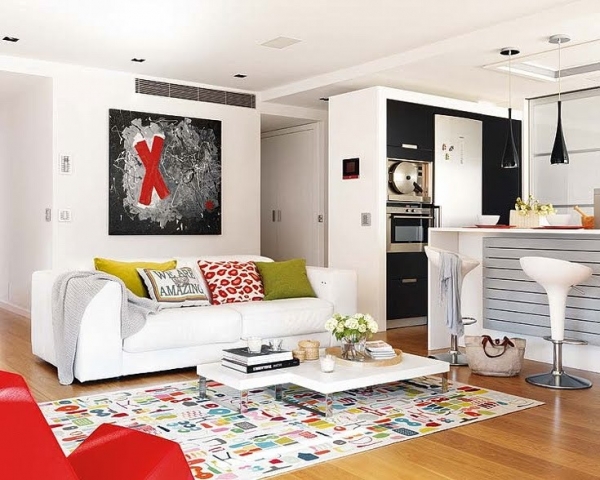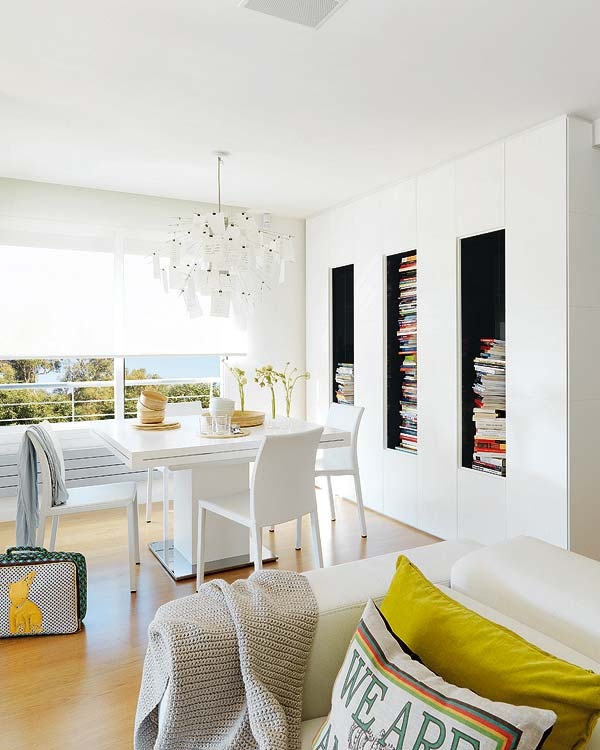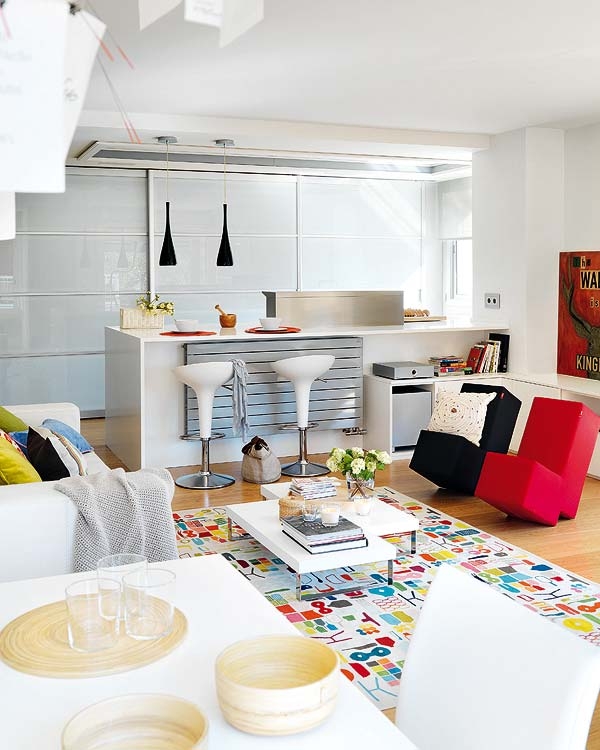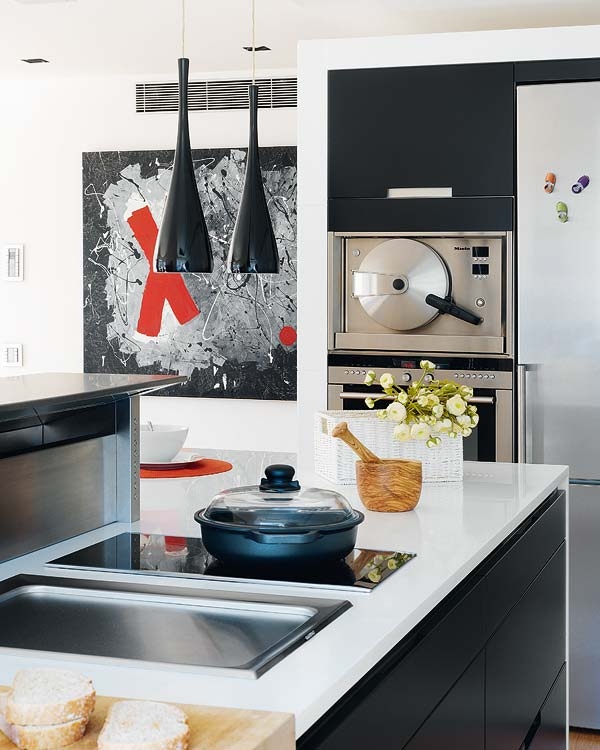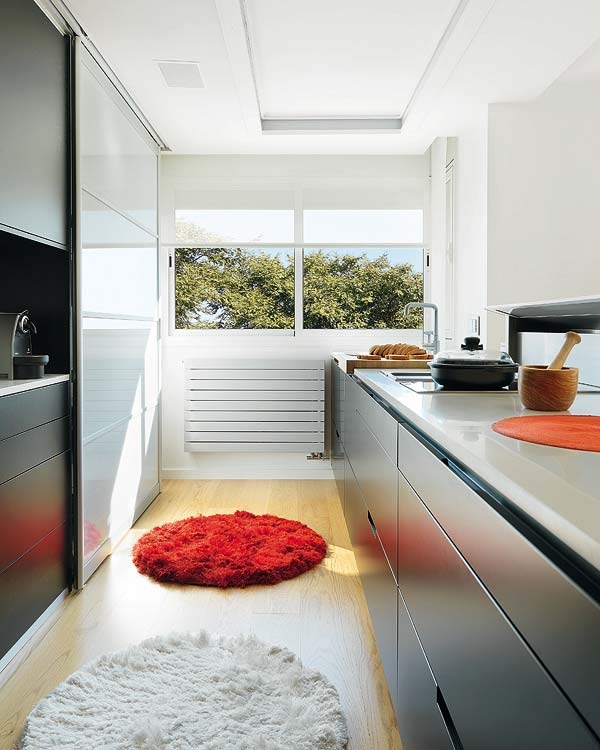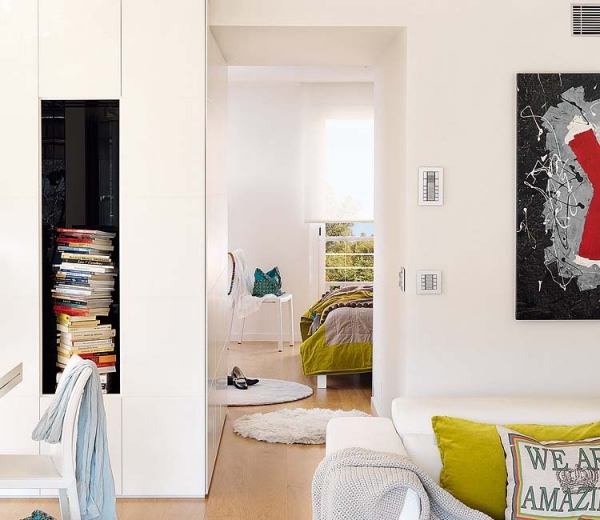 The bedroom takes a break with tradition as it tickles the senses with an abundance of colors delivered to you from the spreads of the bed, the bag reclining on the chair, and the array of books. This room surely calls out to you, because it's homely, and the blatant disarrangement would make you never want to leave. And don't forget the ubiquitous nature, as the flowers rule, again.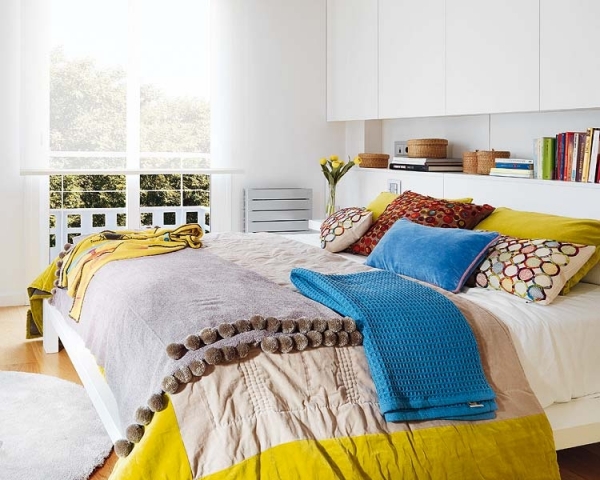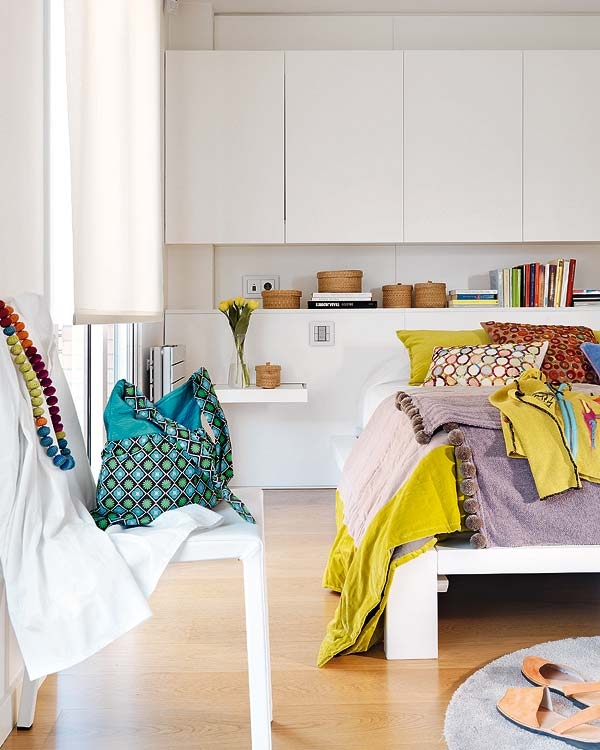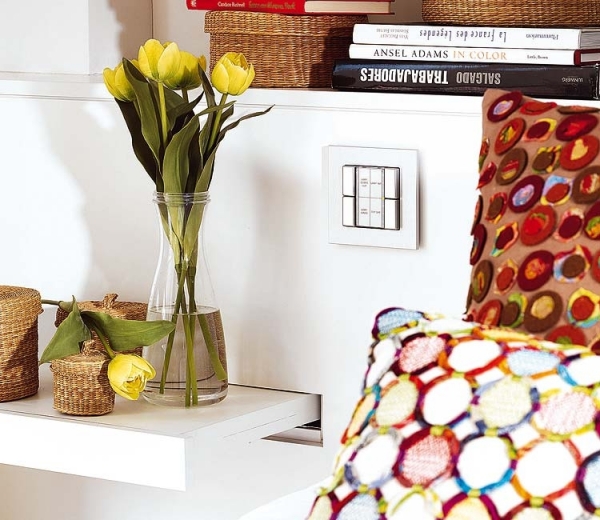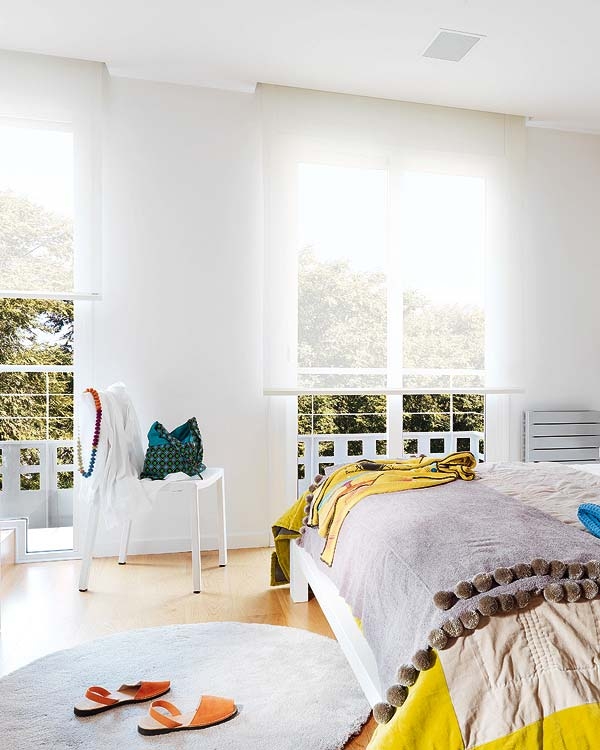 Now to the part of this modern home where the apartment interior design attacks with a force that kicks the air out of delighted lungs, with the interference of the color orange in the bathroom. Bright and charming, it gives new life to the white around it, washing the walls around with a warm brilliance. The entrance to the bathing arena is partitioned by a slide door, pragmatic, but without a subtraction in the theme of the apartment interior design.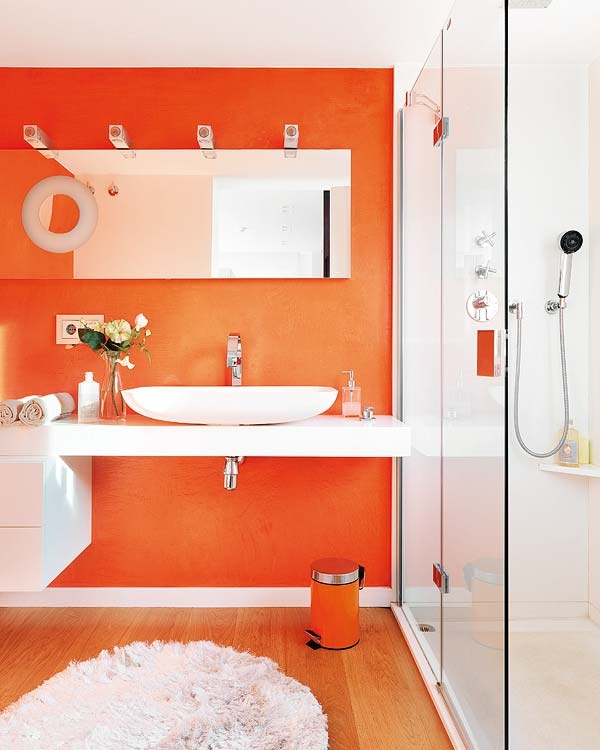 Images found on: Mix and Chick
This modern home, surrounded and invaded by the calmness of nature, is unique in its features, giving a whole new angle to happy apartment interior design.