Photographs and portraits are two staples of home décor that never go out of style. Whether you display current family photos or pictures from long ago, family photos always deserve a place in your home and can complement any style.
Portrait Painting in Home Decor
Here's a story. The only pictures that Jesse had of her grandparents were taken when she was a child – but none had her with them. She was very close to her grandparents and missed them both. Last Christmas her brother surprised her with the gift of a lifetime. He had a custom portrait made of Jesse with her grandparents. Using separate pictures of her grandparents and Jesse as a child, the artist was able to create a personalized Christmas gift – a portrait that immediately captured a moment dear to Jesse's heart from her childhood. The portrait was created using a process where an experienced artist turns a photo to a painting.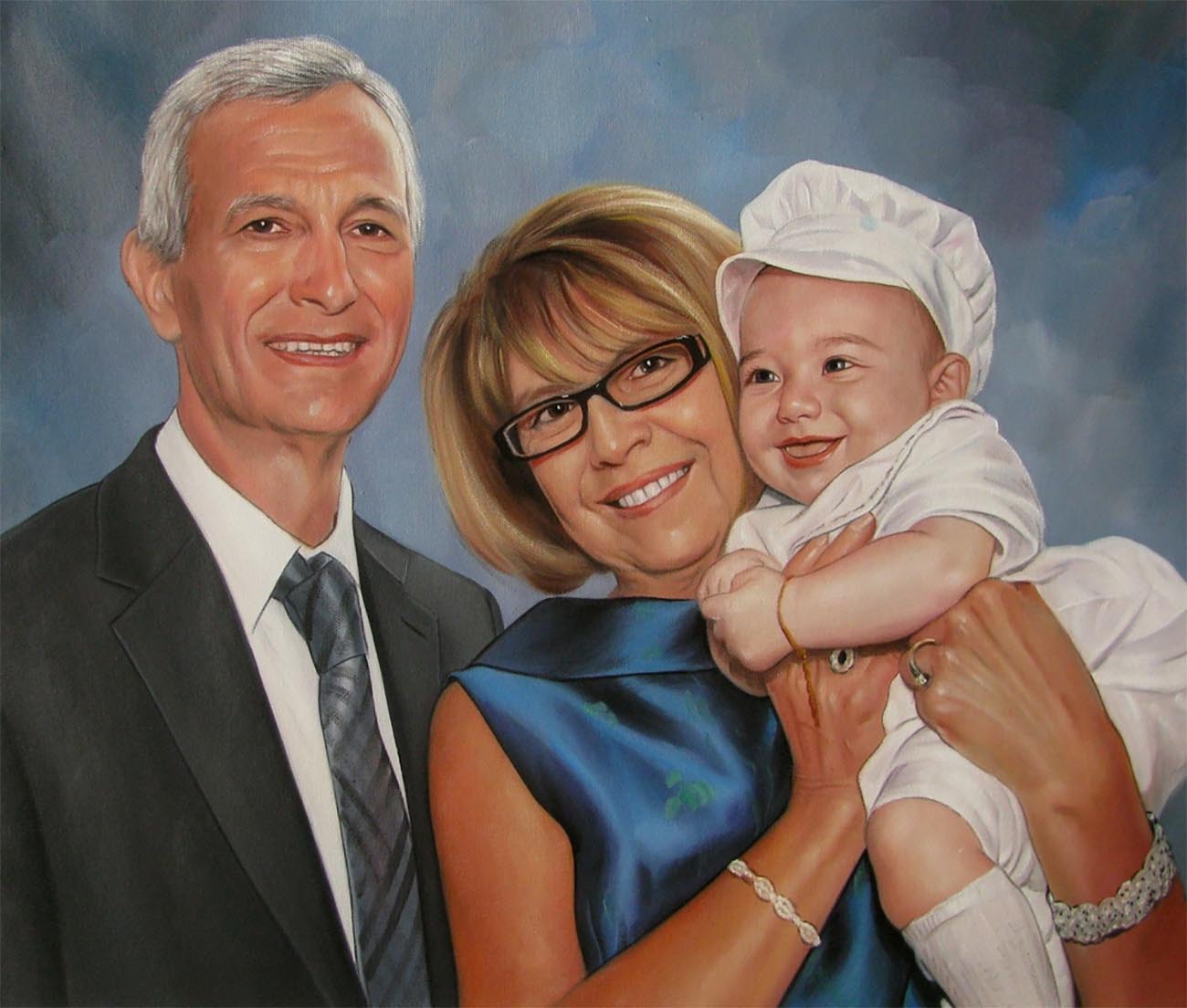 A customized piece like this should take center stage in your home décor. For a large-sized family portrait, you can let it stand alone as the focal point on a wall for maximum impact. You could also add something simple to the wall to pair with the portrait. A geometric decoration can give a modern, edgy vibe or a pair of wall lanterns can provide an old-fashioned, traditional feel. If the portrait is big enough and your wall space is limited, you may find that you only need the portrait with no other decorative accessories.
You can also use customized portraits to create a gallery wall. Small, separate portraits of family members or pets, or a single portrait surrounded by photographs and mementos can create a stunning focal point in any room.
Many canvas-style portraits are frameless, which look great in a modern décor setting and can even complement the popular farmhouse style. Whether you decide to get a frame or mat depends on your own personal preferences. You can mix and match framed and canvas unframed pictures for an eclectic look or stick with all frameless for more of a modern take.
Determining Wall Art Size
The size of your wall art will be completely dependent on the wall that you need to fill. If it's a large modern room with elevated ceilings, you want to go with a bigger scale. An oversized piece of art or portrait would fill the space nicely. If you don't like the idea of one piece of art on a wall, there are options that will still meet your needs and allow you to show off your portraits.
Carefully "mismatching" an assortment of photos, wall art, or prints, can also create a unique and pleasing arrangement that enhances the look of your room. If you're able to find some cohesive element in two or three of the prints or frames, it's enough to tie the look together and look intentional. Say your room style is a southwestern style. Maybe two of the frames have elements of southwestern décor on them, with the same color scheme. This is a perfect way to decorate on a budget, too.
Triptych patterns are another great visual display to use with any wall art. This is using three panels to create an art image. Usually each of the panels has only a one or two-inch space in between. If you have a portrait in the center the two outside pieces can be different or they can mirror the center image.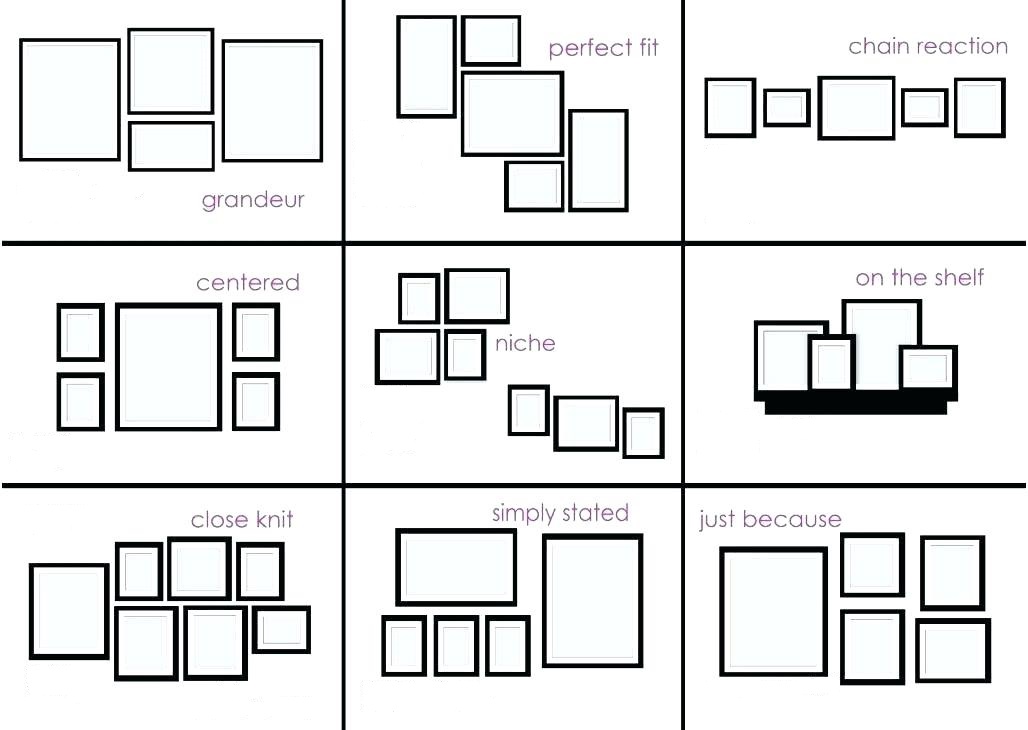 Photography display does not need to be limited to just walls. There are many creative ways to display photos and portraits. You can use ledge style shelves to arrange a series of photographs. This works especially well if the pictures are different heights. You can lean the photos and have them resting right on the ledge, or hang a few and place a few on the ledge for a unique look. You can also use a fireplace mantel to display some of your favorite custom portraits. Bookcases are another type of furniture that works well to display photographs, portraits, and other collectibles and works of art.
One of the most popular and visually appealing styles is to hang all of your portraits in a symmetrical grid pattern. All would need to be the same size, or at least mounted on mat board to make each piece the same size. Post grid patterns are done using four or six photographs. If your portraits that you have commissioned are on the smaller side, this works really well for those. Larger portraits would work if you have a large, open wall space that you need to fill.
Custom Portraits Complete Your Home Decor
Portraits, family pictures, and personal artwork are an essential part of creating warmth and character in your home. They also provide a way to capture special memories and keep those you love close by. When done in these unique and fun ways, they can be the centerpiece of your home décor.