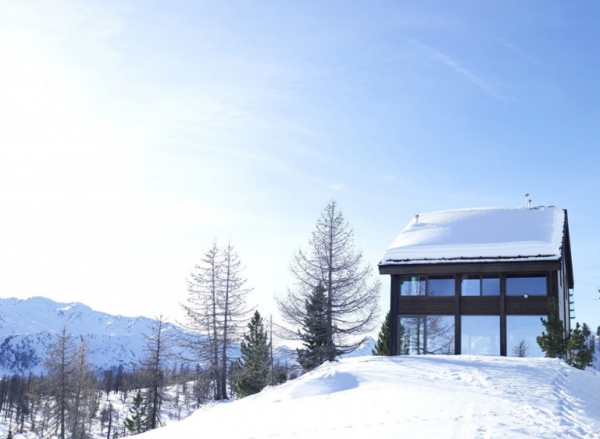 Tucked away on the snowy hillside of Cesana Torinese, a lovely town in Italy, is this cozy glass chalet. Built by con3studio, this modern cabin stands above the picturesque town, providing stunning panoramic views of the snowcapped mountains and forested hills. While this is a beautifully constructed home, the simplicity in its overall design allows you to really take in the gorgeous surroundings.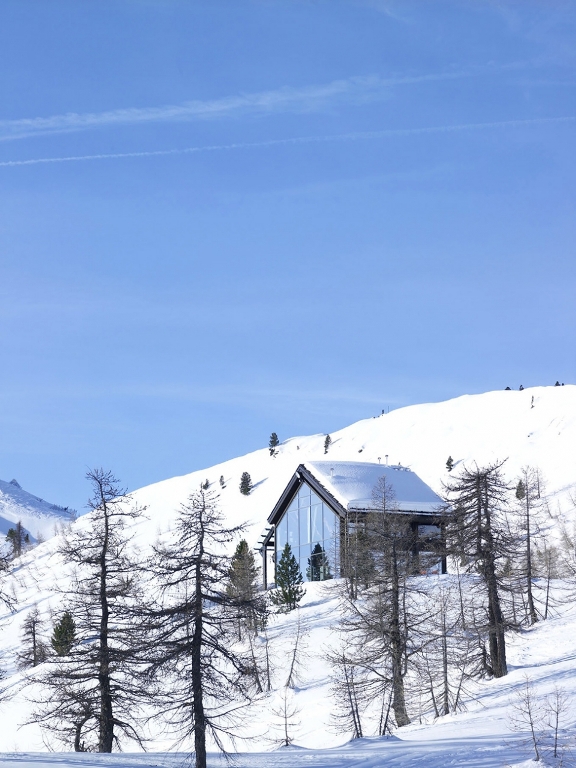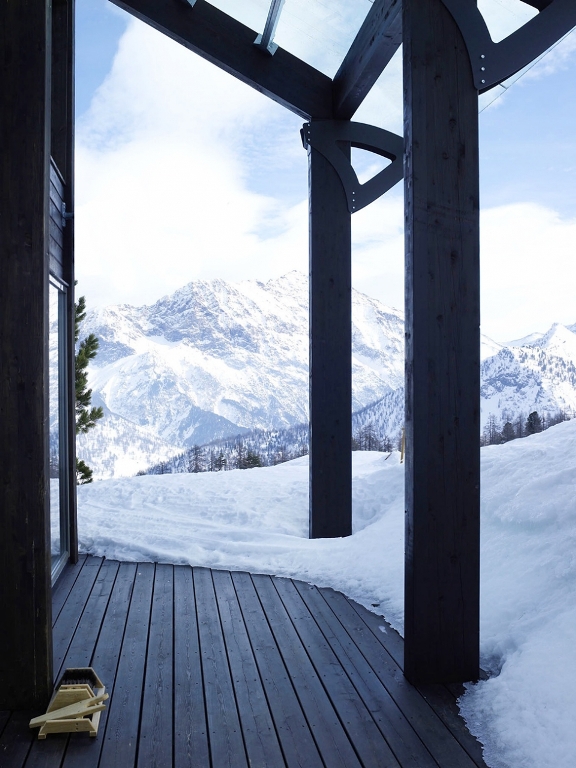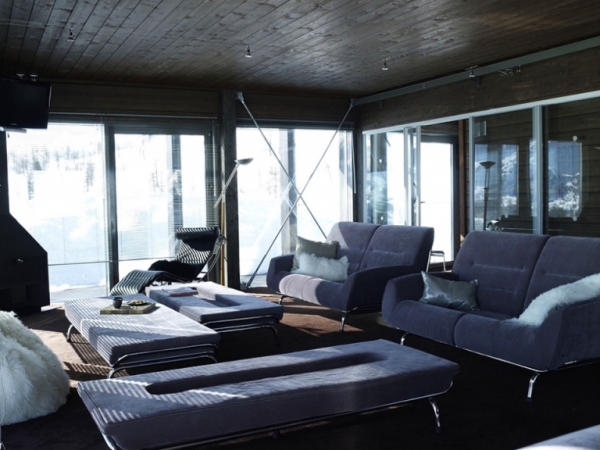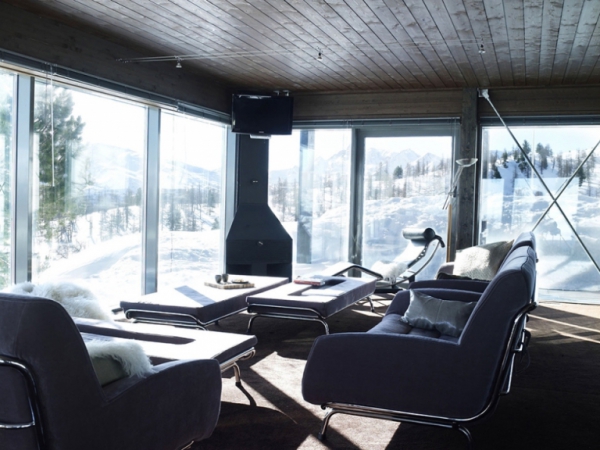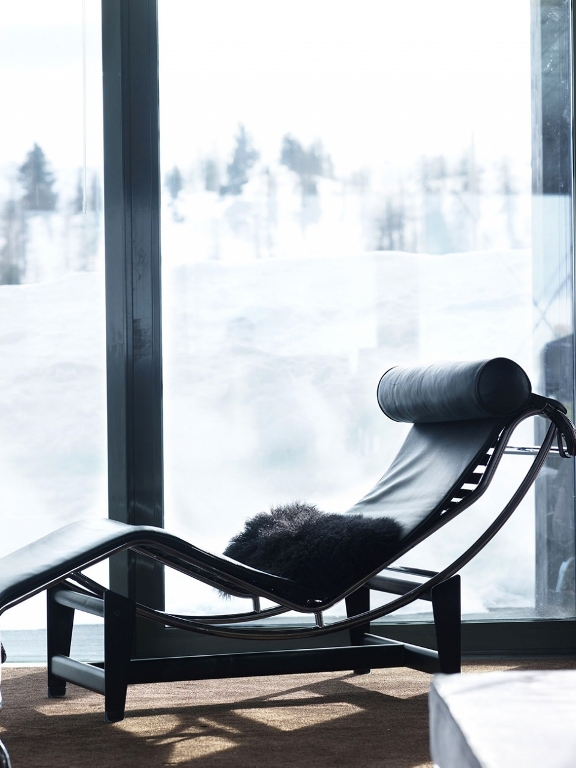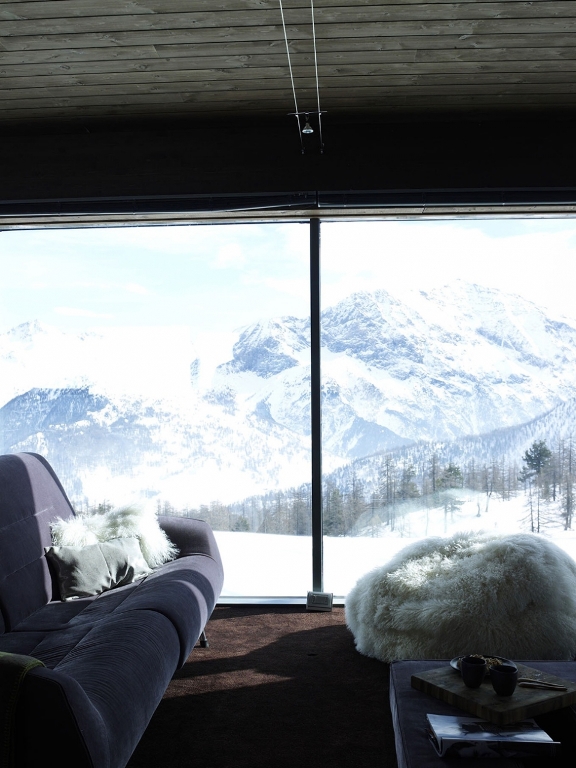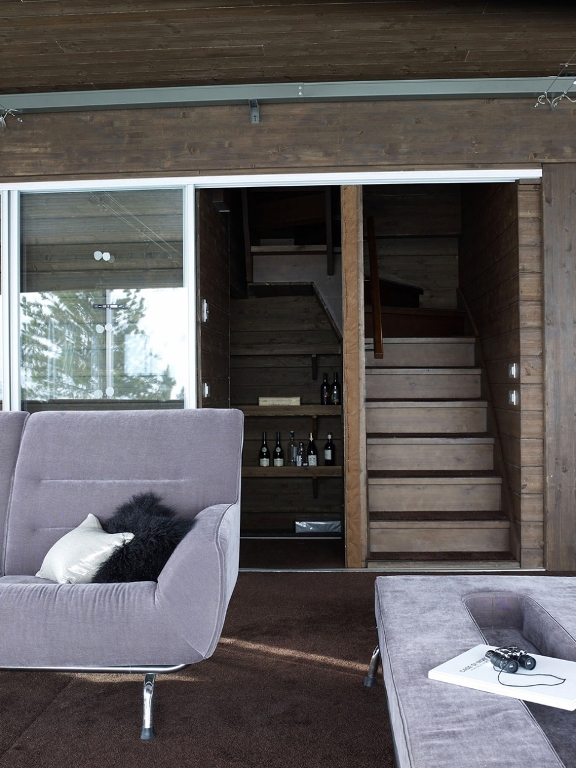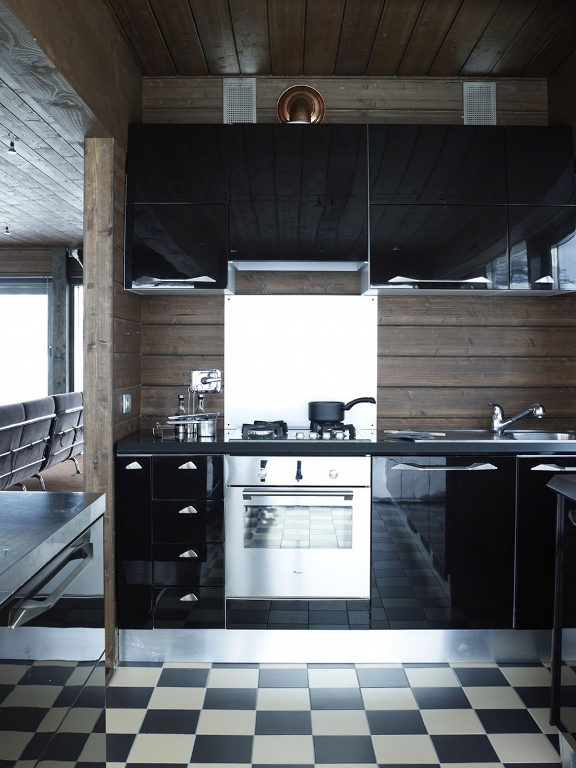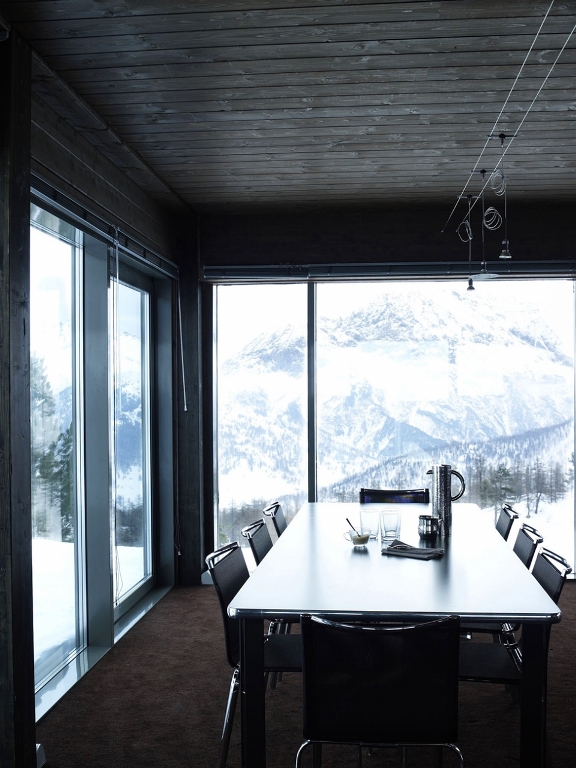 The dark wood that is used throughout the glass chalet helps create a contrast in itself with the stark white surroundings, while the remainder of the home is dark in design. The gray-purple furniture is a nice touch of color; otherwise everything else in the home is very unassuming. We will say the splash of pattern in the kitchen floor tiles is cute though; really, black and white checkered floors in a kitchen are always cute, right?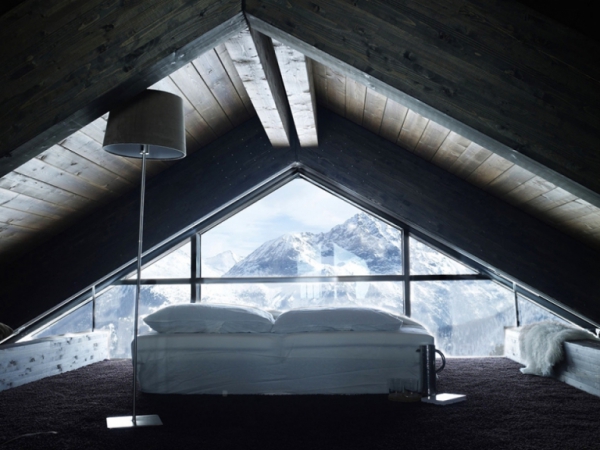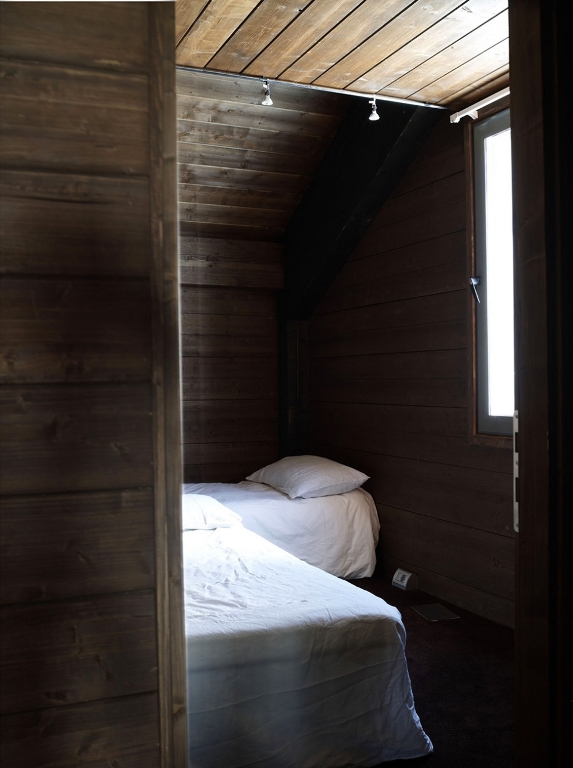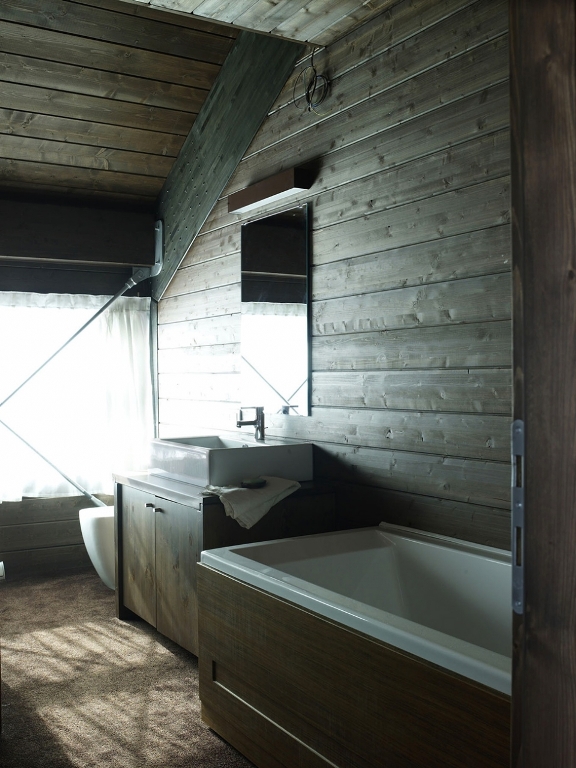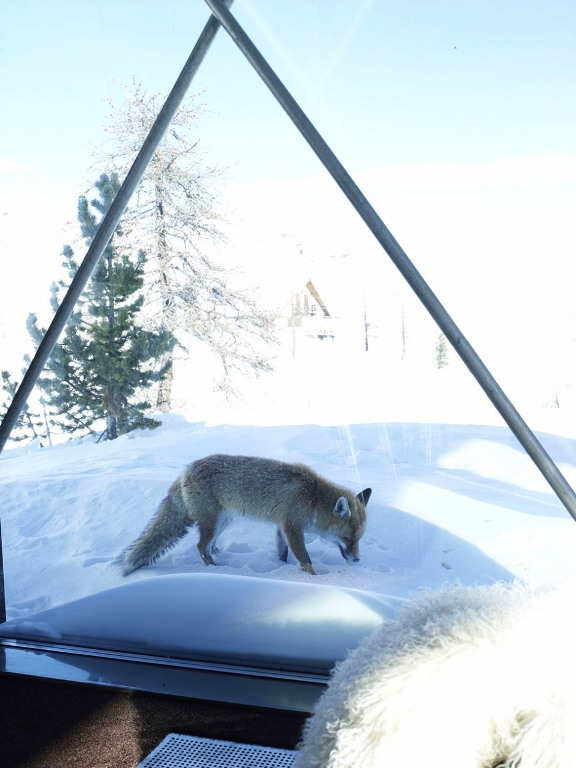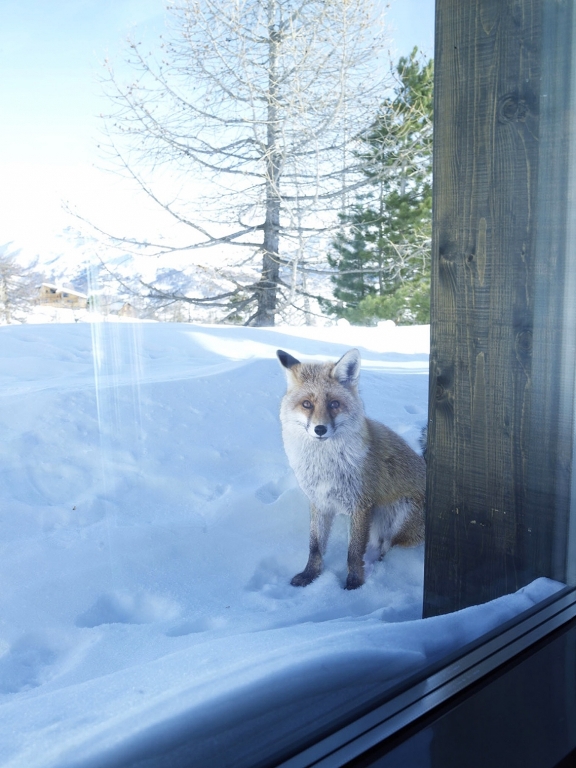 The windows that comprise the glass chalet are excellent for of course the aforementioned panoramic views, but also for the natural light and the ability to nearly lounge in the outdoors during the warmer months. Even the little loft up above gets to reap the benefit of the copious amount of windows.
Тext is copyright to ©Adorable Home – interior design and decorating ideas