We love black and white interior design, over here at Adorable Home Magazine, so imagine our delight, when we stumbled across this beauty.
This fantastic apartment is located in Stockholm, Sweden, and it is only 39 square meters. But more importantly, it is 39 square meters of gorgeously done black and white goodness.
Black and white grid-like tile and white wooden floors flow through this open plan, continuously, creating stunning beauty everywhere.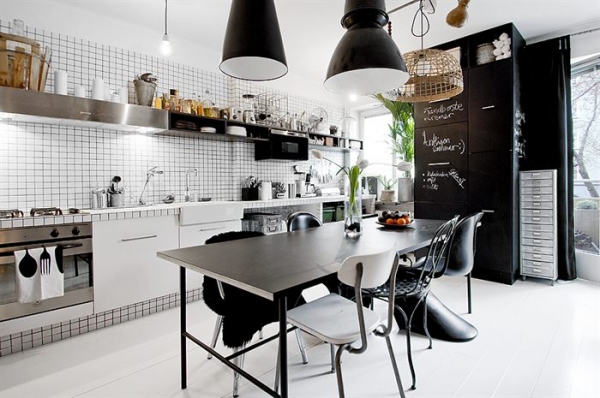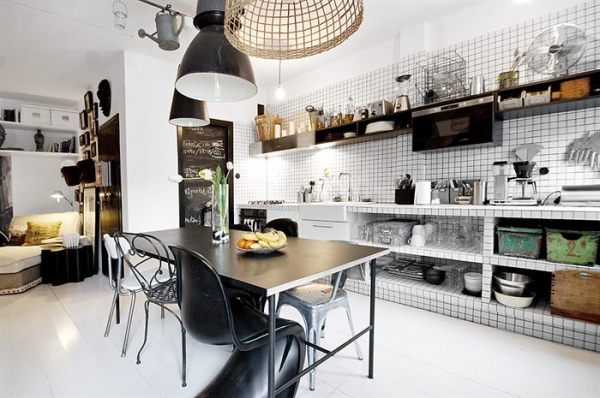 The combined kitchen and dining room is bright and beautiful. The black and white interior design has so much variety. It has white, black, and silver cabinets, along with open shelving and covered shelving. Three lamps light the dining room table. One lamp is sleek and modern, the other, is reminiscent of a wicker basket. And the last one, looks like a magnificent stage light. The table is clean-lined, with a selection of fantastically different black and white seating. The farmhouse sink and stainless steel appliances are elegant touches, continuing the chic style of this apartment.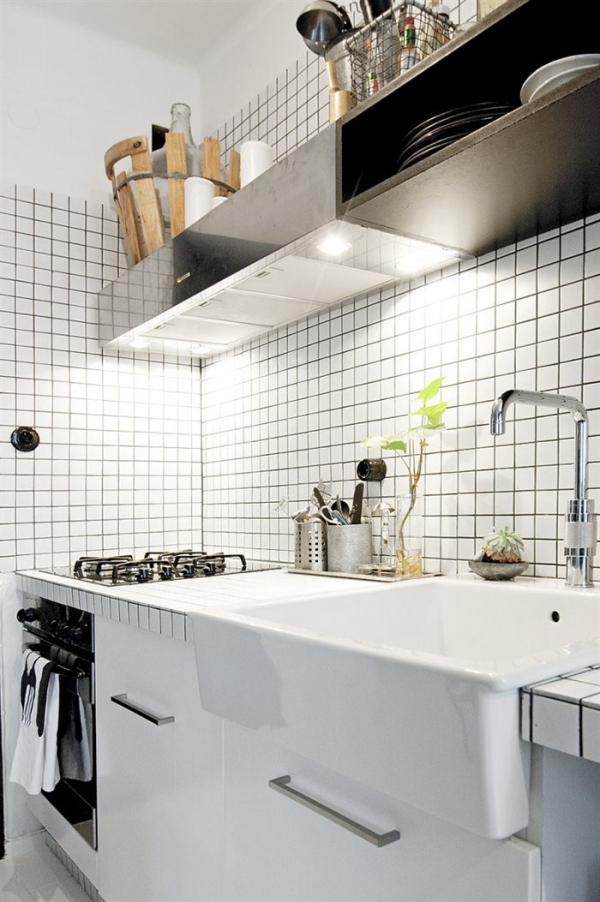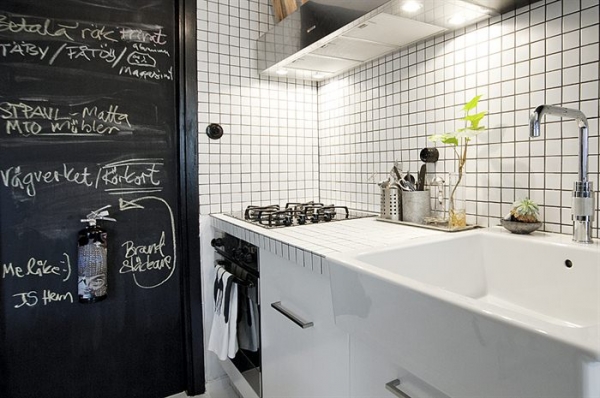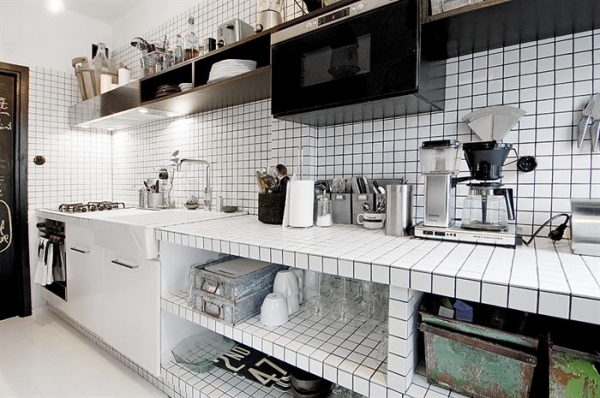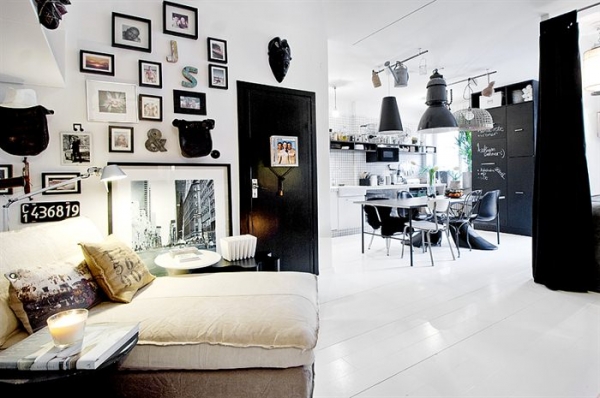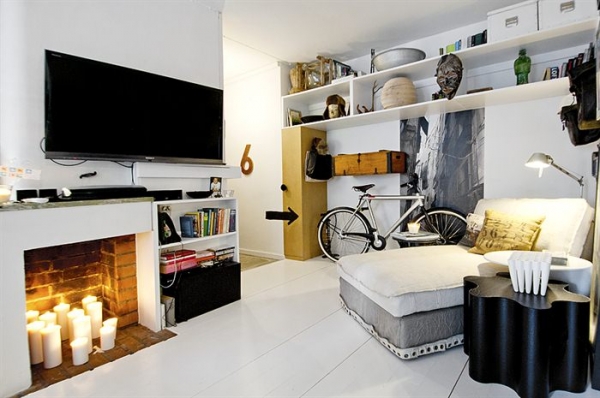 The living area has a decorative white fireplace, filled with lit candles. White shelving and a white bookcase, provide significant storage in this fantastic room. The white shelving, near the ceiling, has multi-colored decor items and white storage boxes. A white and gray lounger, and three tables, two black, and one white, complete the room. Gorgeous artwork, photographs, and knickknacks, decorate the wall next to the lounge, adding even more appeal to this space.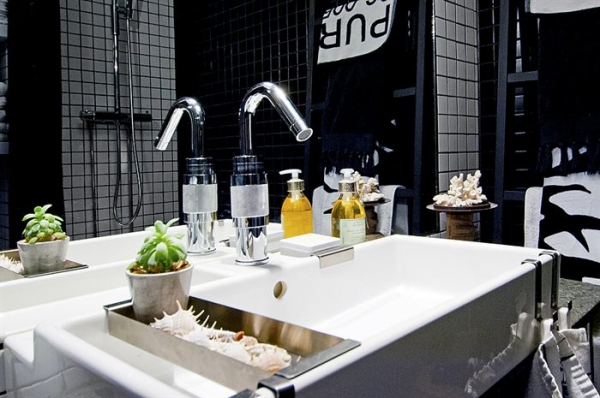 Images found on: Desiretoinspire
The bathroom continues the fantastic black and white interior design, with the tile and black accents. It also has a beautiful sink and dazzling fixtures.
This black and white interior design is absolutely stunning. Diversity is created through texture and small colored accents. This keeps things interesting and exciting. There's so much liveliness in this space, done with one major contrast. Absolutely breathtaking.