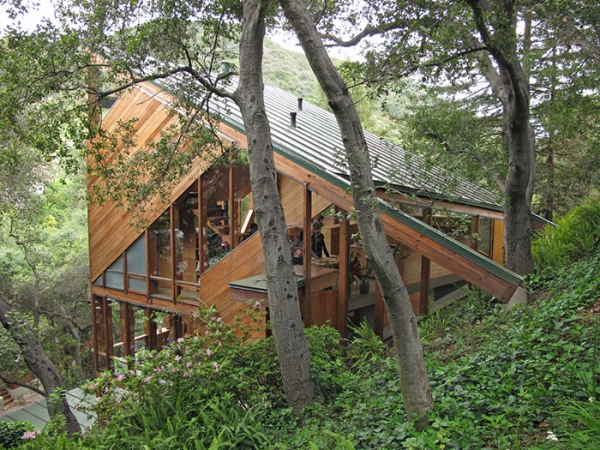 The Walstrom House was completed in 1969 by John Lautner. It is located in Santa Monica, California, and it is definitely a sight with its exceptional interior architecture.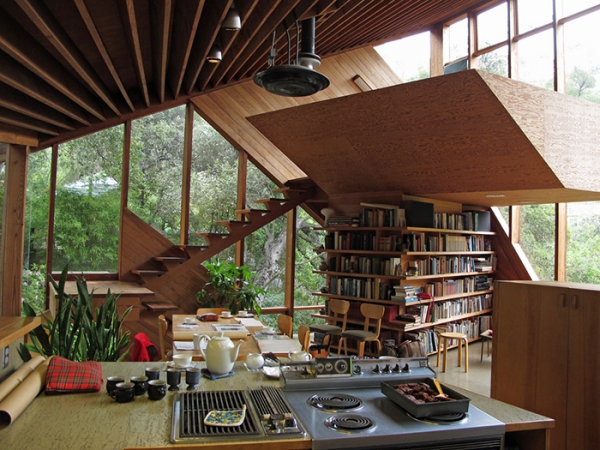 We just love the angles in this gorgeous home. Floor to ceiling windows brighten and open the design, and various kinds of wood add a significant amount of interest. The parallel lines in the ceiling are phenomenal, bringing even more of an intriguing quality to the interior architecture. The library is delightful, and wonderfully framed by a wooden structure. This structure and the rectangular shape of the shelving create a nook-like experience. Two chairs and a stool sit in front of the rows of books, amplifying the library feel. Wooden tables and chairs sit by the steps providing a magnificent space for studying and working. We adore the greenery in the room, not only does it add color to the outstanding design, but it also brings a certain liveliness to the home. The kitchen is cozy, simple, and beautiful. We love the feel of this entire area.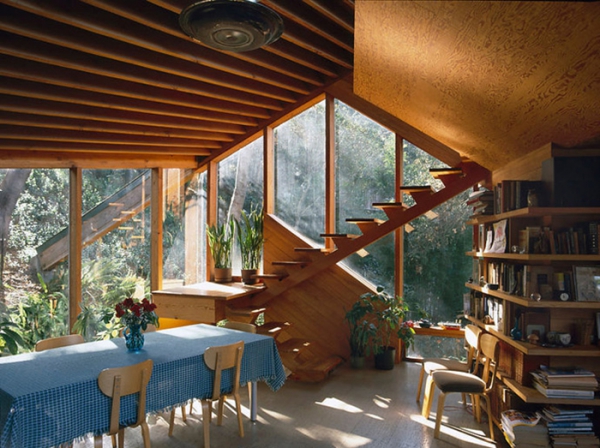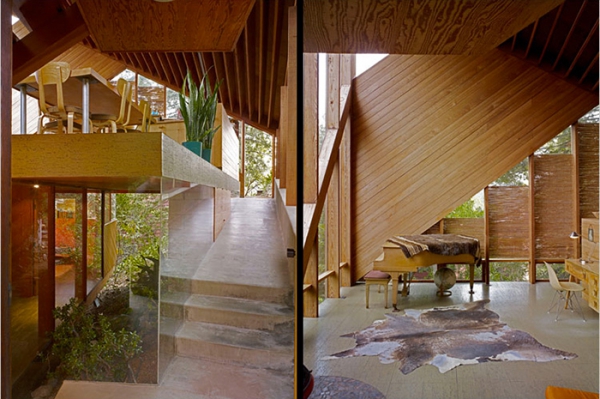 The dining space sits near the library. A long table is covered with a charming blue and white tablecloth. In the center of the table, a vase full of red flowers adds even more beauty to this awesome space. The staircase is sleek and lovely, perfectly fitting in with the rest of the interior architecture.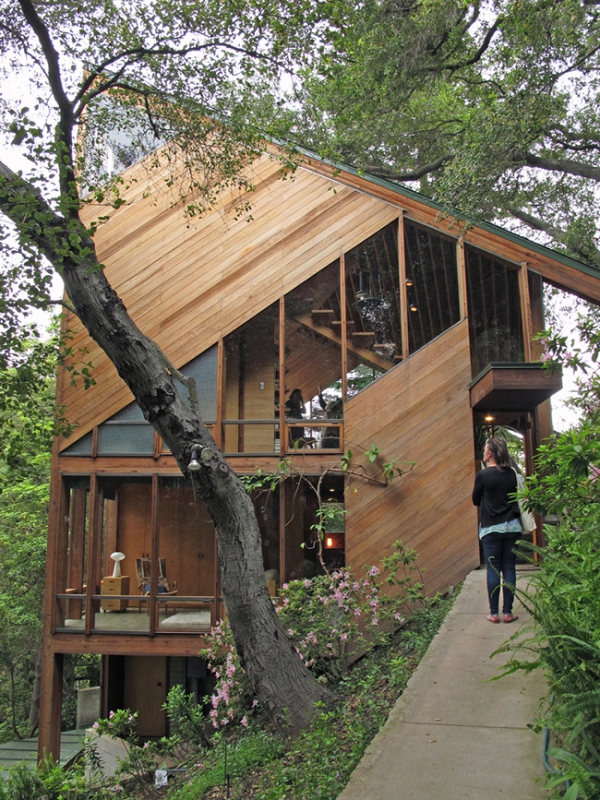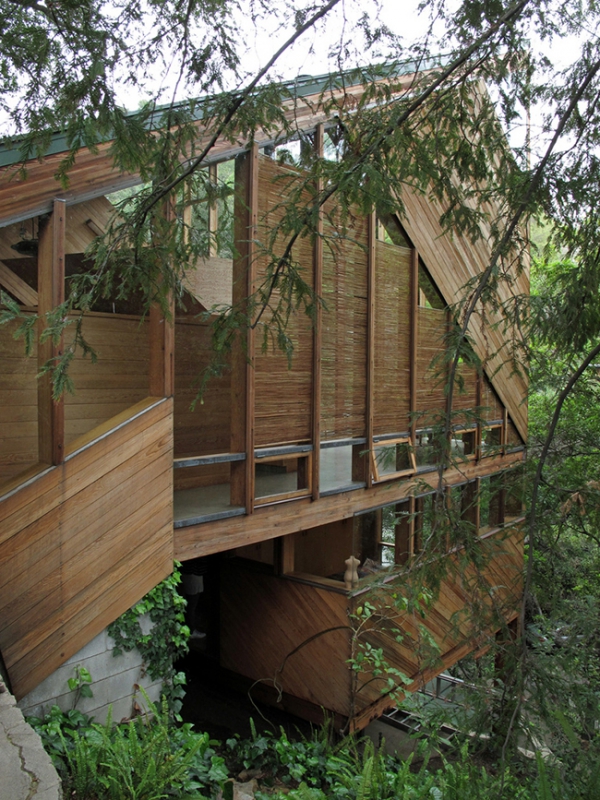 The outside of this home is just as stunning as the inside. Built into the side of a hill, the angular shape is interesting and exciting, and the green roof connects to the tall trees, plants, and flowers in the surrounding landscape. On the exterior of the home, wood planks go the opposite direction of the angles created by the home's architecture, and the windows bring straight lines into the mix: simply gorgeous.