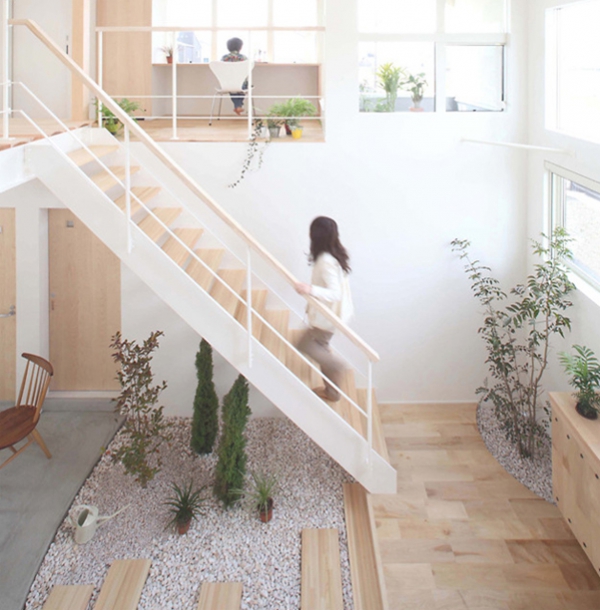 The Kofunaki House was created by ALTS Design Office. It is full of beautiful indoor gardens, effectively bringing the outside into the inside of the home.
The interior of the home is bright white with gorgeous light wood and fantastic concrete. The lines in the build of the home are sleek, and the furniture is very simple, letting the indoor gardens shine. The small Japanese gardens in this home are absolutely gorgeous.
In one garden, a wonderfully shaped space is filled with striking bright gravel. Wood planks decorate the gravel, adding interest, and creating a walkway through the space. A perfectly coordinated white watering can sits in the gravel, amplifying the garden aesthetic, and slender plants are placed inside the gravel. We love the addition of the two potted plants, they bring even more interest to this outstanding design. The garden by the window is fabulous with its curved shape, fashioning an exceptional outdoor-like experience.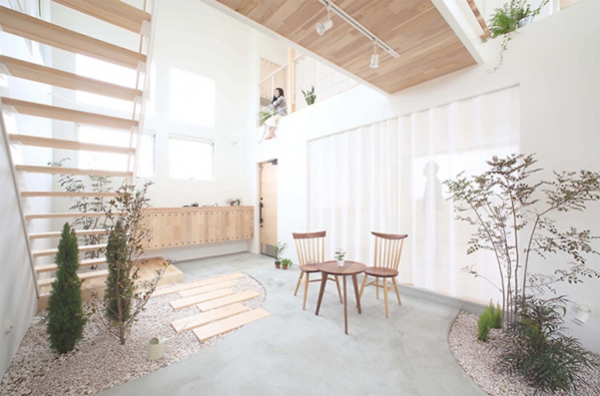 A seating area is placed in between two of the indoor gardens, creating a wonderful space for morning coffee. The table is small, wooden, and circular, and the chairs are very simple. On top of the table, a singular potted plant occupies the space, continuing the garden theme in the home. Behind the seating area, see-through curtains fill part of the wall, separating the garden space from other areas in the home.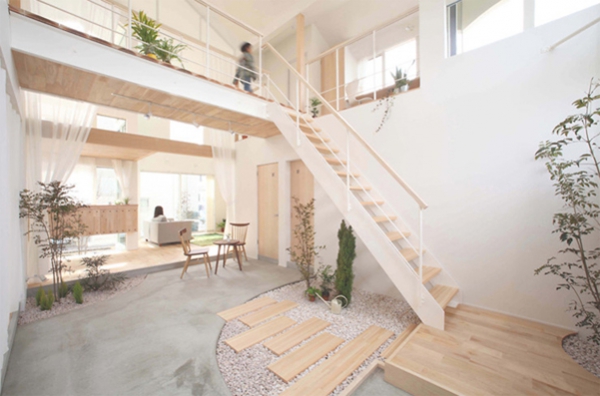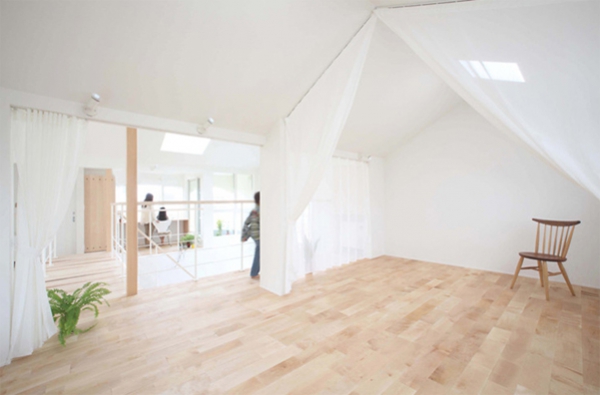 In addition to the small Japanese gardens, this home also has numerous plants placed throughout the house, there are even some built into the furniture. On the second floor, different potted plants are placed near the railing and in the rooms, ensuring that the outdoor feeling is in every area of this nature-filled home. The plants in the interior windows are beautiful, bringing even more interest to the design.