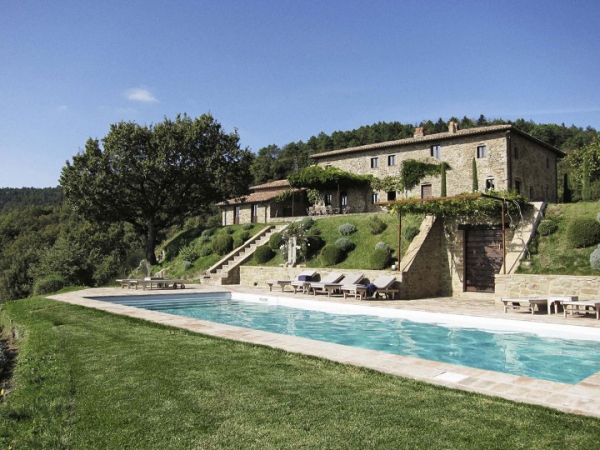 We all have a dream getaway home, some may dream of a snowy escape in Switzerland, others may envision a beach retreat in Hawaii, however, for those who visualize a quiet and relaxing sanctuary, this Italian mansion called Casa Bramasole offers the beautiful scenery of Italy, and full comfort to fulfill all dreams. Perched atop the hills of Umbria, this beautiful home emulates sophistication, comfort, and romance.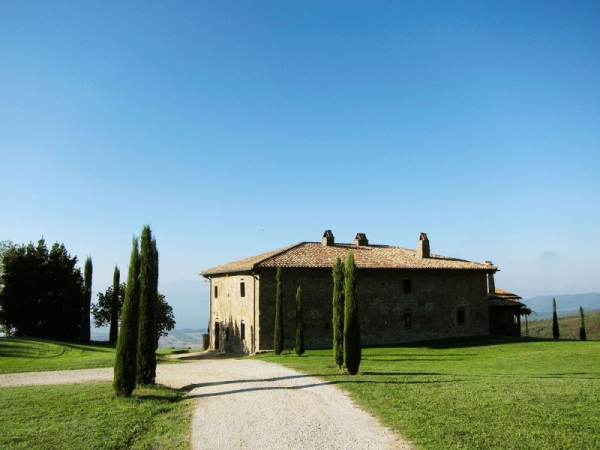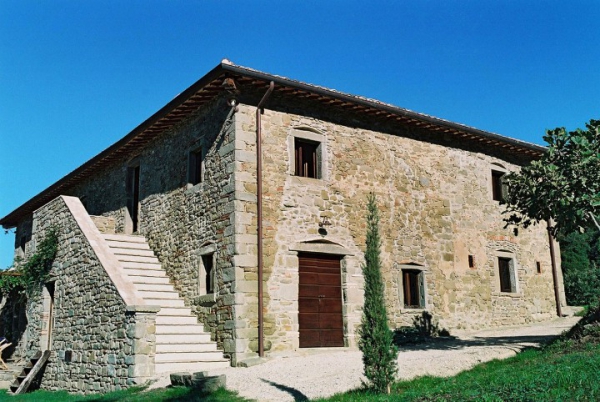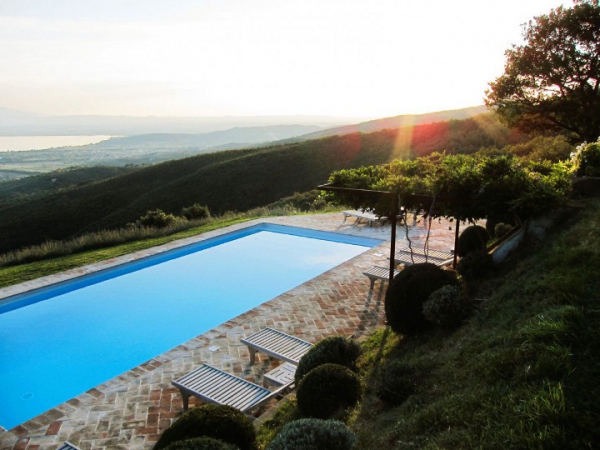 The exterior of the Italian mansion is structured wonderfully with all stone, on the actual house, the landscape of the backyard, and the surrounding areas near the pool. This design really gives the appearance of organization and simple intricacy that makes this house look even more like a home you'd see on a magnificent winery.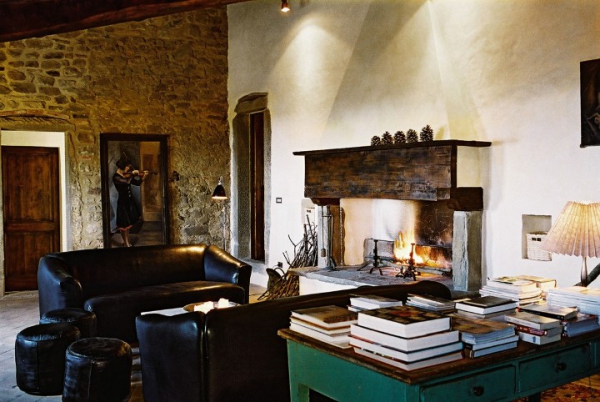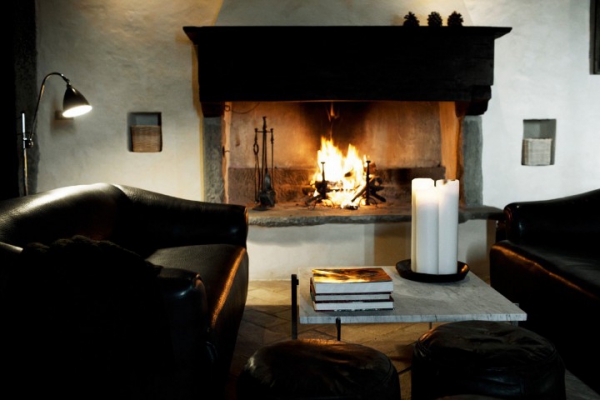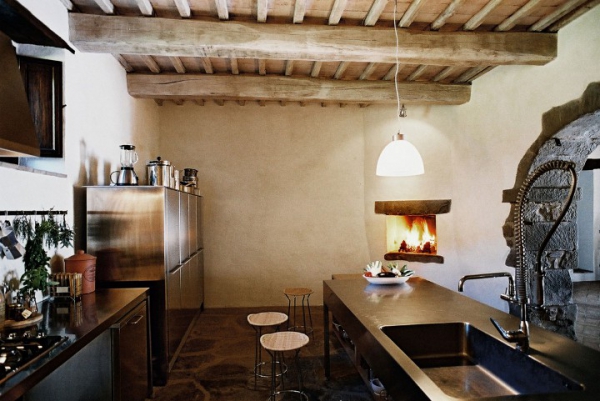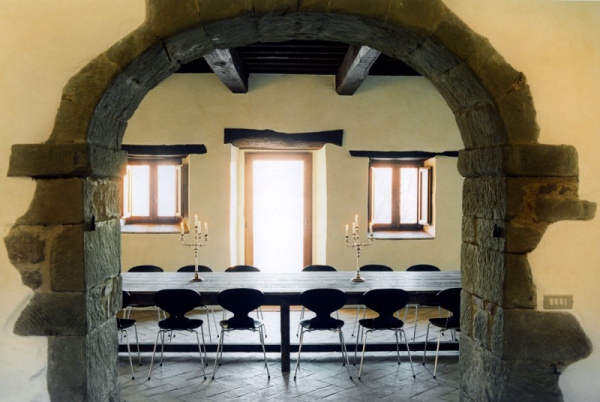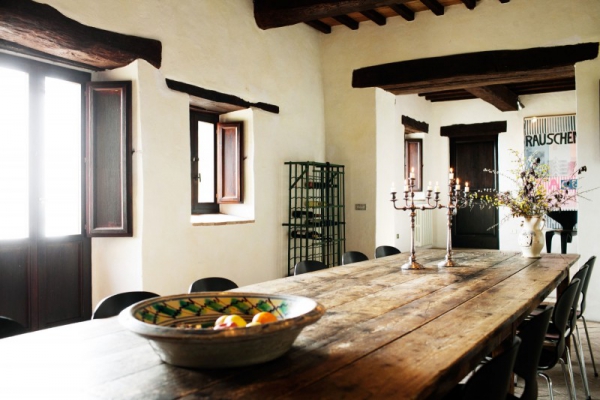 When you enter the home you will notice immediately the quixotic ambiance we referenced earlier. With the dark colors in furniture and structural accents, the constant existence of mood lighting, and antiquated and striking art pieces, the entire Italian mansion is one collective ode to what one could imagine a Renaissance or Baroque era home looking like. You get a real sense of ornate minimalism in this home; it's a perfect balance between clear intent in its appearance, but somehow with such little effort.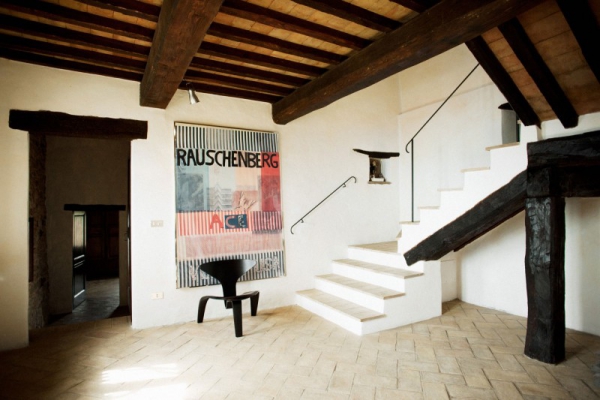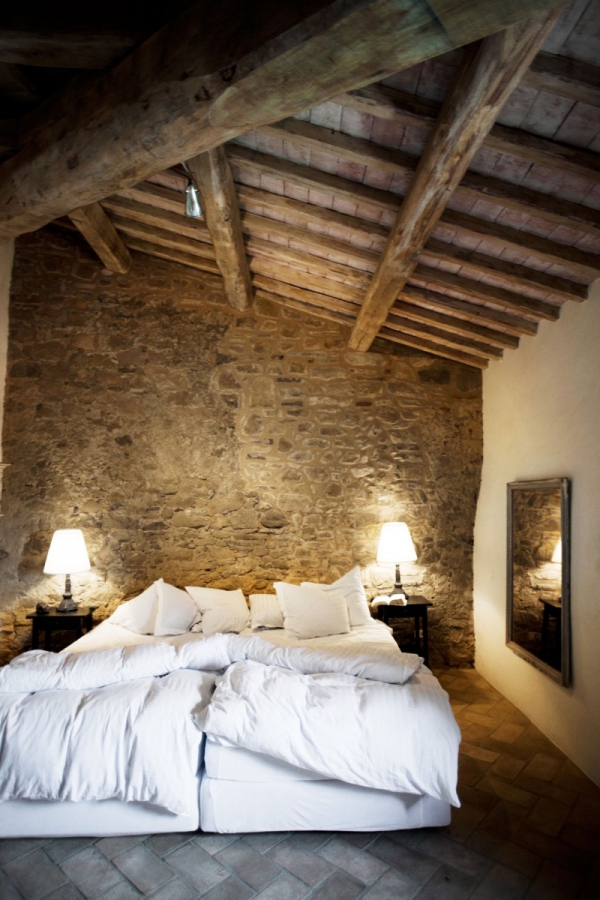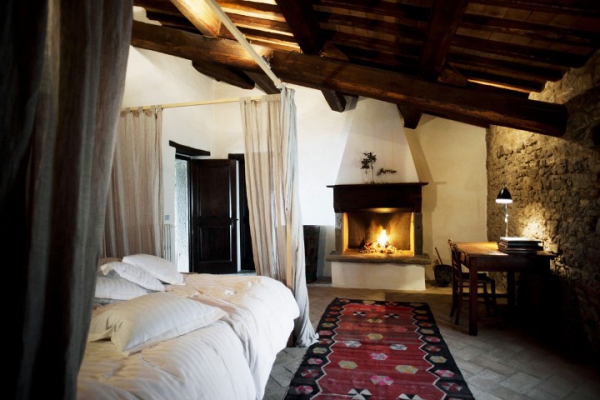 The bedrooms are especially luxurious; they are all very spacious and equipped with built in fire-places—this really creates such a great sense of comfort. Not to mention the huge, fluffy beds with canopies covering them. You feel especially safe and solaced in these rooms. The living areas are also created with comfort and simplicity in mind; roomy spaces also with fireplaces and large pieces of furniture to enjoy it all from—what more could you ask for in your quiet dream home? This Italian mansion embodies exactly what you would be looking for in a relaxing, even romantic, retreat away to the countryside.