Take a look at this creative design. The Bookworm, as the project is called, is both a bookcase and a chair. Combining these two functions, you can literally feel surrounded by books.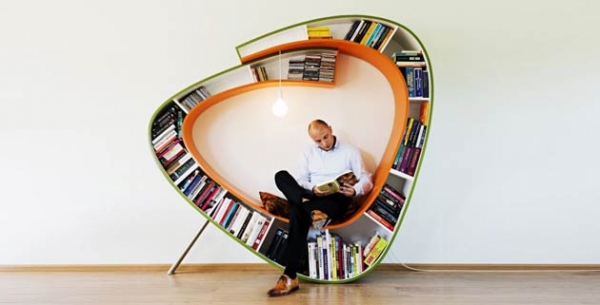 The Bookworm is made of thin MDF sheets and flexible plywood and is painted in a vivid, eye-catching color. It is self-supporting thanks to a stainless steel leg and has a light fitting to provide the reader with a direct light from above.
This piece of furniture is not only functional, but also truly original and attractive. It will definitely add an artistic look and diversity to your home décor.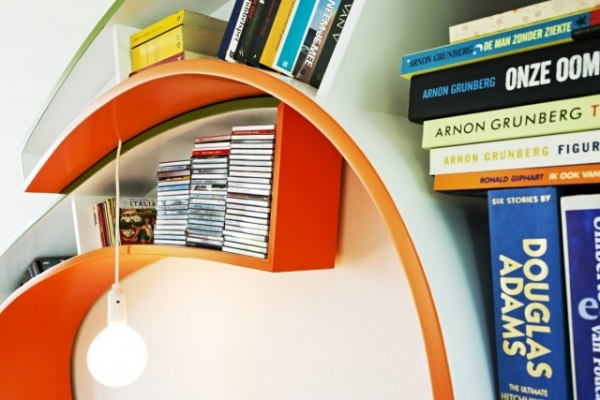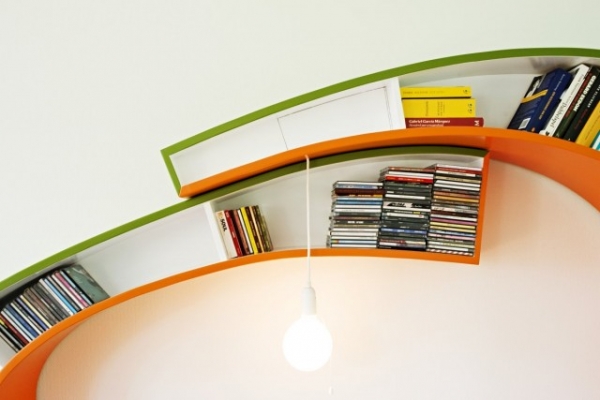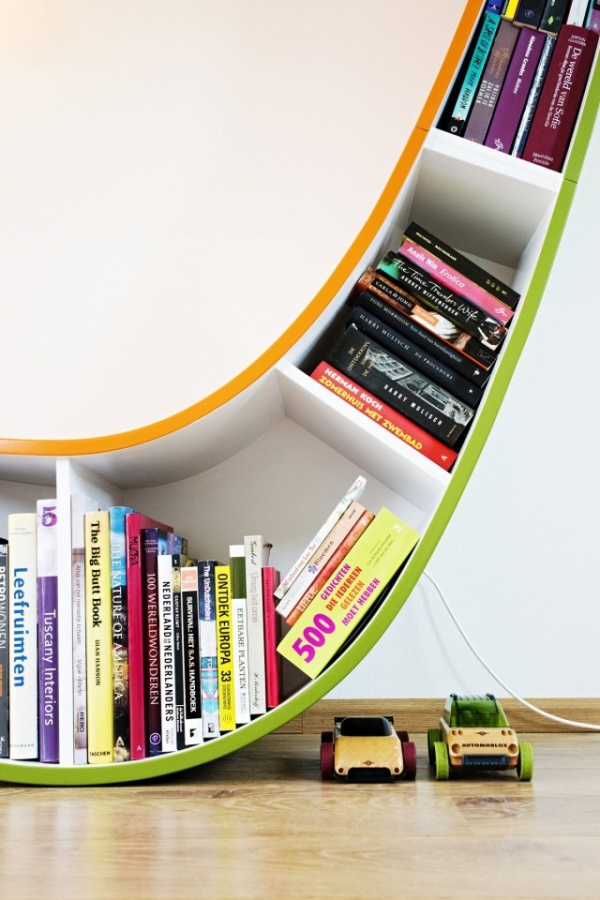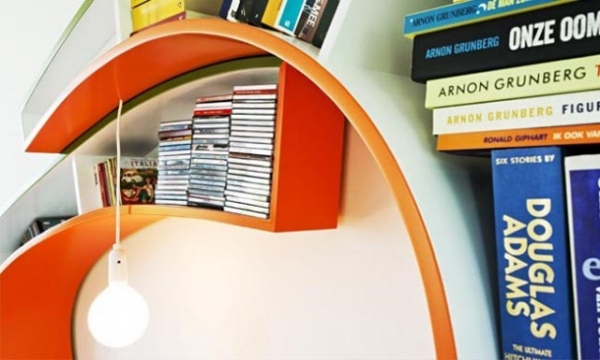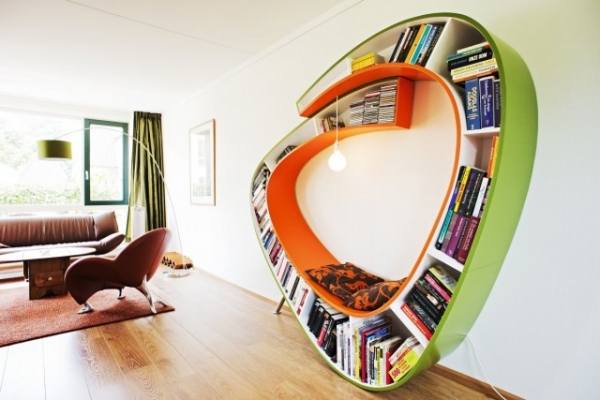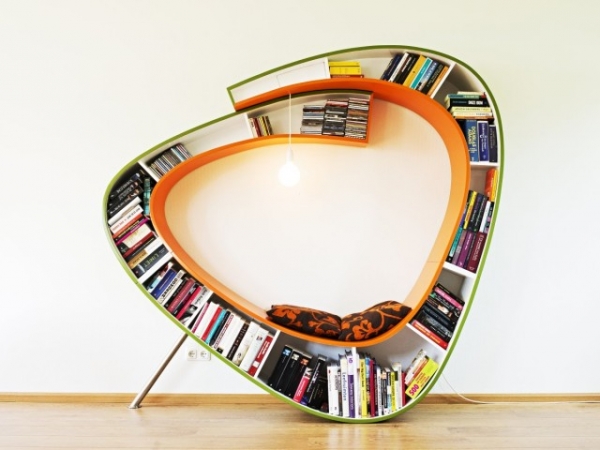 The Bookworm is produced by the Dutch company Atelier 010.