This gorgeous original chair is called Bare Bones Ghost Chair, and it is created by Benjamin Forgey. Each piece is unique, and generally takes about four to six weeks to be completed and shipped.
The fantastic piece of furniture is made of six pieces of natural worn wood, and a transparent acrylic sheet. A piece of wood is used for each arm of the chair, and the legs consist of one piece of wood in a vertical position, and the other at an angle.
The organic nature of the wood, looks absolutely fantastic with the sleek sheet of acrylic. The combination of these two elements, allows for a rustic element in your home, as well as a refined one. It would also add a warm element to your home, creating coziness.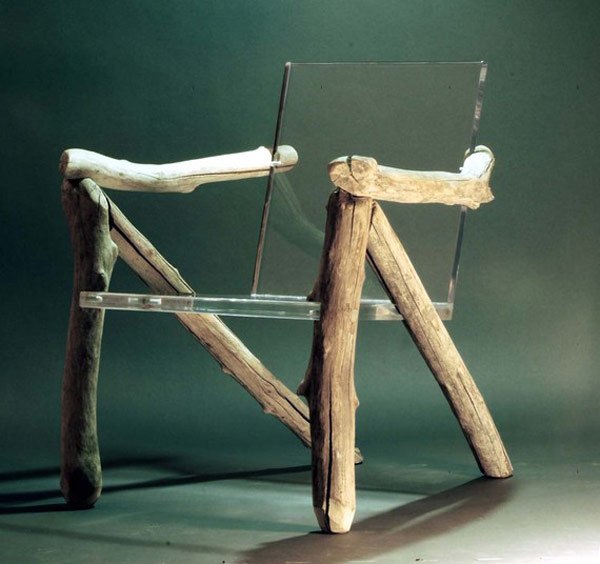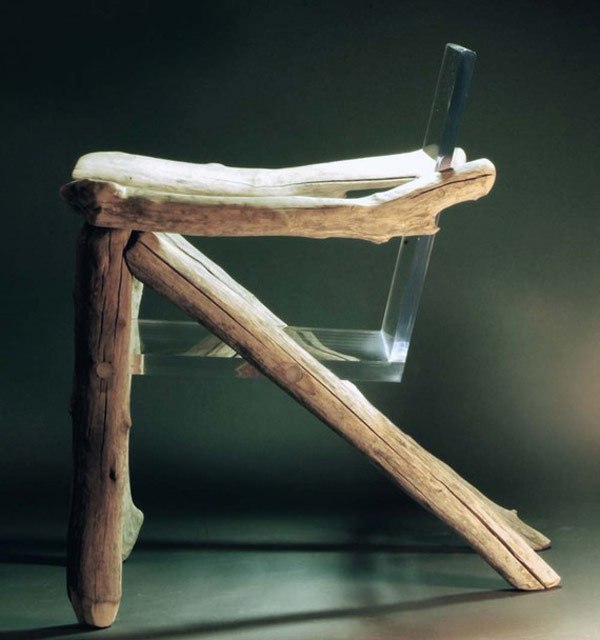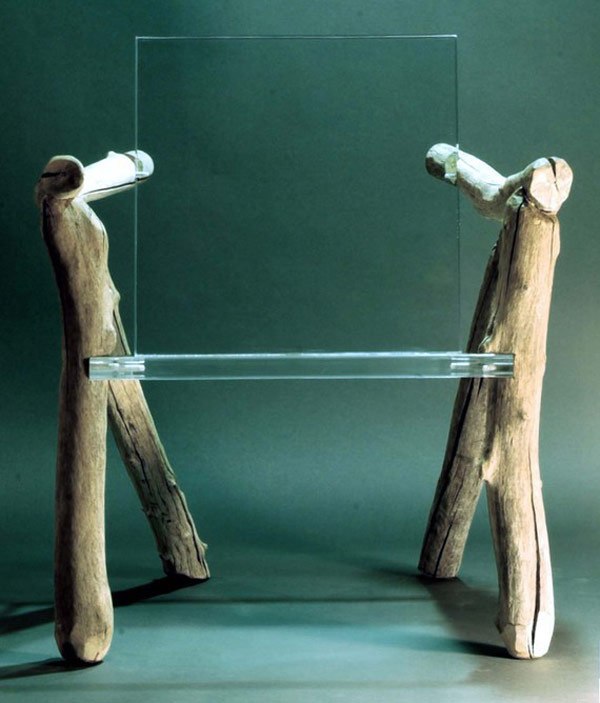 We could imagine this chair in almost any type of design. In a modern home, it would look absolutely fantastic in a living room or a dining room. The acrylic would accentuate the modern, and the wood would add a bit of an earthy feel to the space.
In a contemporary home, it would do just as well. It could add a little bit of variety, with its clean lines, and natural element. Imagine these on your porch or your patio, in your contemporary home. The result would be unique and absolutely stunning.
This chair is perfectly made for beach decor. The light and airy feeling of this piece, fits well with almost every kind of beach house design. The unrefined wood connects with the color of the sand, while natural light flows through the perfectly clear acrylic.
The earthy and industrial combination in this original chair design is just perfect… Add to that the uniqueness of each piece, and its fantastic design, and we've got a masterpiece.