If you love food and you want to do your own business, you should consider entering the food industry. While it isn't easy to survive in, the food business can be profitable. And nowadays, small restaurants and cafes are quite popular. This gives entrepreneurs an opportunity to open small food businesses.
There are loads of things that you need to consider when setting up your restaurant. One of the most important elements is going to be your seating. A restaurant's seating area plays a crucial role in determining its success. It's important to take your time before you set it up. Careful planning can help you make the most out of your investment and increase the chances of your restaurant's success.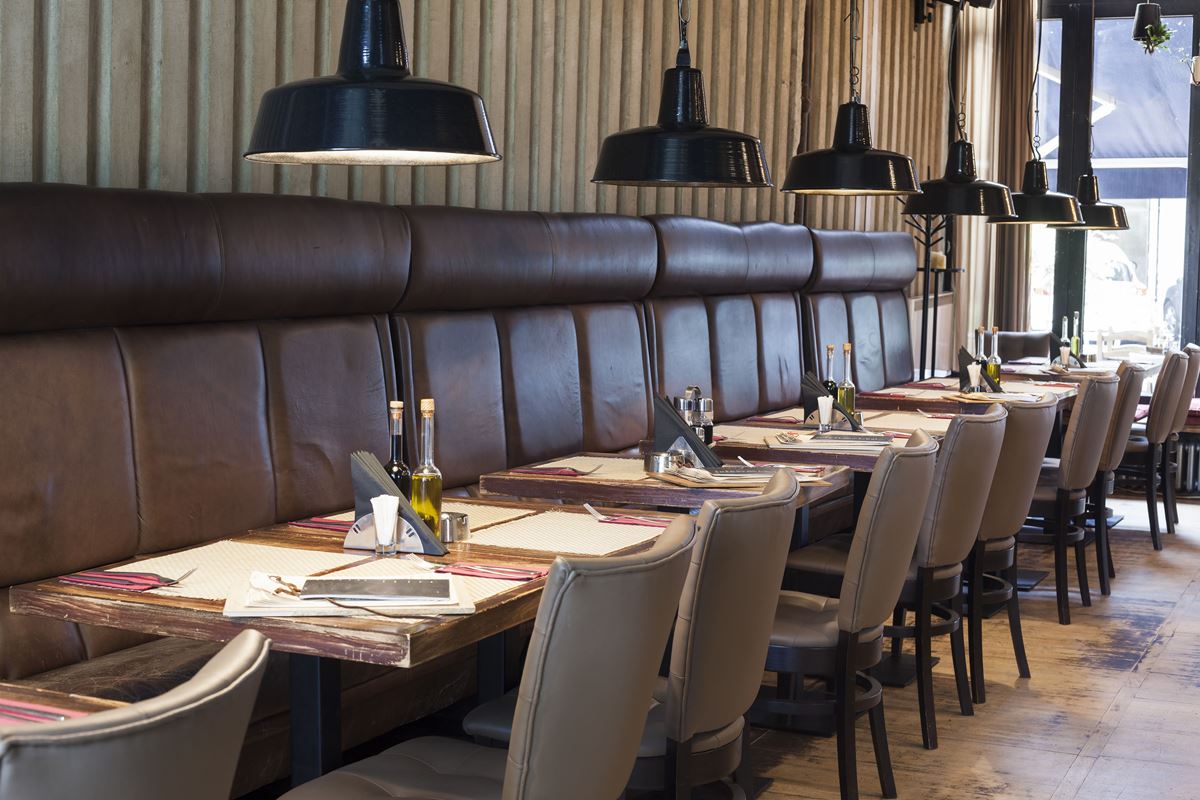 The seating area of any restaurant consists of various kinds of furniture. The most common being restaurant chairs and tables. The size of your seating area, its theme, and your comfort level will all play a role in determining the overall environment of your restaurant.
Size
The amount of space that you have to do business is going to be important. The entire layout of your business will depend on this. Knowing how much space you have for your seating area is important before you actually go and buy your furniture.
Your seating area's layout should allow for good traffic flow even on busy days. It shouldn't be overcrowded as well. There should be a fair amount of space between every seating booth. Smaller seating areas should go for a compact and cozy look. You can buy furniture that is compact in order to use your space efficiently.
Your seating area should never feel overcrowded. Bad traffic flow and cramped seating can very easily cause discomfort to your diners. And discomfort can ruin their experience at your restaurant.
Theme
Your restaurant should have a theme that sets the mood and atmosphere for anyone who visits. Every element of your restaurant's interior should resonate with your theme. Your seating area needs to have furniture that complements everything else in your restaurant. Failing to do so can end up making your restaurant's interior look and feel awkward.
Before you buy your furniture, you should finalize your theme and overall interior design style. Do you want your restaurant to have a diner-like atmosphere? Or do you want your restaurant to provide more of a fine-dining experience to your customers?
The kind of fabric, material, shape, and aesthetics of your furniture will depend on your restaurant's theme.
Practicality
The furniture that you're going to place in your seating area is going to be subjected to a lot of wear and tear. There's a very good chance that your patrons will spill food and make a mess. Restaurant furniture needs to be durable and also easy to maintain. You should keep both of these factors in mind when you're looking for furniture. If you're wanting to buy furniture that looks posh and comfortable, opt for leather seating rather than fabric. Fabric is easier to tear and much harder to clean if something spills on it.
Budget
Buying furniture for your restaurant is going to be expensive. In fact, a decent chunk of your initial budget will be consumed by your seating area. This is why you need to be careful about your choices.
A good way to save money on furniture can be to buy used furniture instead. Restaurants are closing down all the time. This means that there are plenty of businesses wanting to get rid of their furniture at a low rate. If you find someplace selling used furniture, make sure that you inspect what you're about to buy. Rips, tears, and cracks can be hard to spot, but they can compromise the quality of furniture quite quickly.
What to Avoid
Buying restaurant furniture can be tricky. You need to know what to look for and what to avoid. One thing that you should absolutely steer clear of is non-commercial furniture. Non-commercial furniture simply isn't capable of withstanding the amount of wear and tear that is present in commercial environments.
A lot of people end up buying non-commercial furniture in order to save money. However, non-commercial furniture ends up being more expensive in the long run. It needs to be replaced more frequently and since it wears out faster, it can make your restaurant look shabby.
Maintainability
Maintainability is really important in restaurant furniture. You want something that is easy to clean and does not need extra care. A lot of restaurants go for clean and simple looking furniture because it's really easy to keep in good shape. Hardwood furniture has become really popular in restaurants lately because it looks good and is also easy to maintain.
Waiting Area
If you have the space for it, you should have a waiting area set up as well. Waiting areas can increase customer satisfaction levels on busy days. In order for a waiting area to be effective, it should have really comfortable sitting. You can buy a couch or two along with a coffee table and some reading material. The goal of your waiting area should be to provide people with a relaxing place to lounge around in.
Keep in mind that your waiting area's aesthetics should match with the overall theme of your restaurant.
Setting up your restaurant's seating area can be a lot more complicated than you think. The furniture that you're going to buy for it will be expensive and will also have an impact on your restaurant's entire ambiance. You want to make sure that you buy the right kind of furniture in order to do justice to your seating area.
There are a lot of factors that need to be taken into consideration. To make sure that your seating area comes out right, you should take some time before you start buying furniture. Careful planning can help you establish a seating area that will do wonders for your business.
In the restaurant business, being able to provide your customers with a pleasurable dining experience is just as important as providing good food.