To make your home even more welcoming over the holiday season you should pay extra attention to decorating your porch or front door area. As this is the area that people see first it can make a big impression and show off your decorating skills wonderfully.
For an unusual display you can take advantage of things found close by such as a wooden sled and dress it up to become wonderful decorations that your guests will love.
Your imagination is the key to wonderful, homemade Christmas decorations, and being able to utilize items found in nature can help too.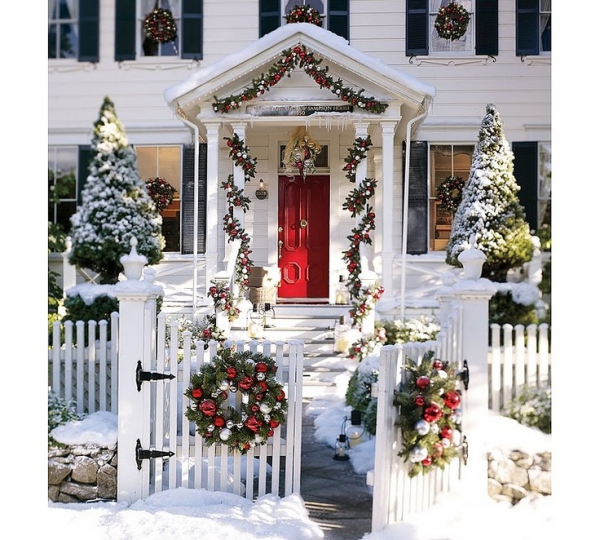 Adding lights to a nicely shaped tree branch, a wreath on the door or ribbon to some greenery is a great start and can look picture perfect in very little time. Incorporating candles or household items like a pair of Wellington boots brings another aspect and can create interest and fun to your festive theme.
Get creative and bring instant warmth and color to your porch or entrance way with hand crafted decorations that show your own personality and allow others to see a glimpse of your Christmas vision. A special winter theme can be created in a short space of time using unusual items for a wondrous effect that will be remembered by all that see it.
Hopefully these Christmas porch and front door decorating ideas will inspire you to create wonders with your home this holiday season!