With just one day left to Christmas, a couple of kitties around (a Christmas tree being out of the question! :)), and a very tight budget, I began to seriously wonder what to do about the seasonal decoration this year. I looked around my small flat and … came up with the idea to go for a DIY Christmas decoration, choosing 'eco-shabby-chic' for the bedroom, and 'Scandinavian-minimalistic white-&-grey' for the living room.
Here's how my living looked before.

Walls definitely were in "desperate" need of re-painting, so I started with this, using some scrapes of white latex I had left from some time ago. With small premises, you don't need that much of paint, after all!
Now that I had it all fresh and white, I had to "dress" the empty walls. Being on a tight budget, I knew I could not afford anything much or fancy, so I went to the cellar and gathered all available old pictures, used in the past. I "stripped" them up to frames only, and these I arranged on the longer wall in the living room in an irregular, yet symmetric shape. I also found a wall-hang mirror from an old bedroom set we used to have, which made a perfect addition to the chosen shabby-chic style of the bedroom.
Then I got seriously busy with my DIY Christmas decoration. We brought home a few branches and pine-cones from the city park near-by. Two longer and lighter branches were tightly tied with the help of some twine, and hung in the living room, on a hook in the ceiling, right above the dining table. A similar set of branches was hung above the window, too. A few white decorative Christmas balls, smaller ornaments, and the larger pine-cones, sprayed in white, I hung from the branches on thin silver-white ribbons and twine strings.
For the shelves I bought three large wooden letters (N, E and L), a small decorative wreath, and a string of small white LED lights; these formed a festive NOEL sign. I also bought a cheap, yet very beautiful 'Christmas village' set which was displayed on a shelf. To bring home the much loved Christmas scents, I used a couple of large glass bowls, filled with some artificial snow and with dried orange slices, cinnamon sticks, anise "stars" and a few smaller pine-cones. Voila!
For the final touch, I bought two cheap thin blankets – in white, and in light grey with white snowflakes; these I used to sew soft folders for the small sofa cushions, to so match the overall 'white-&-grey' color theme in the living room. Finally, I added a few silver-painted candles and, of course, Christmas lights, and my living room was successfully decorated for the holidays!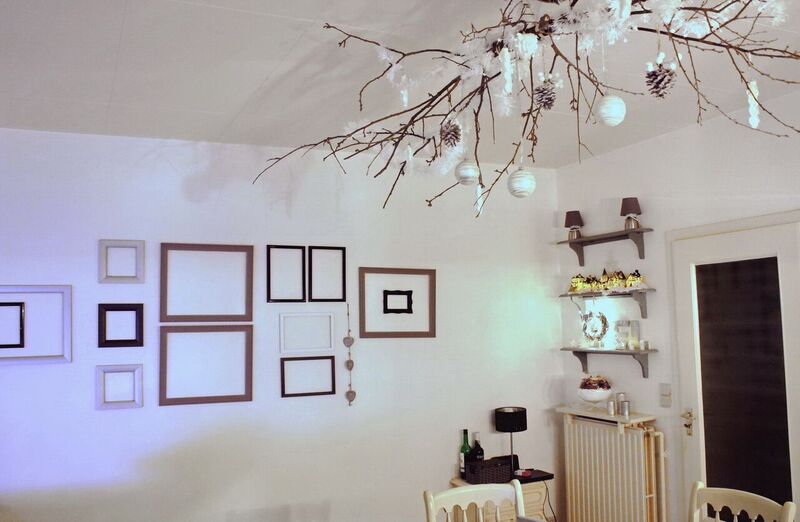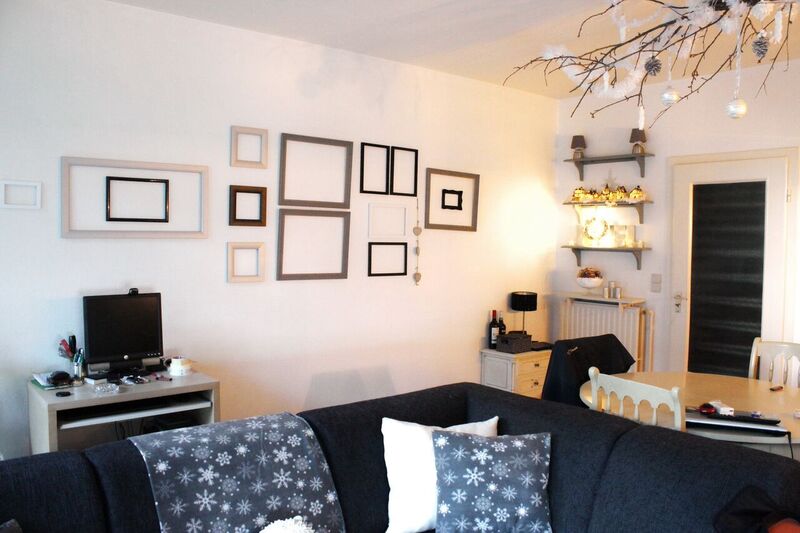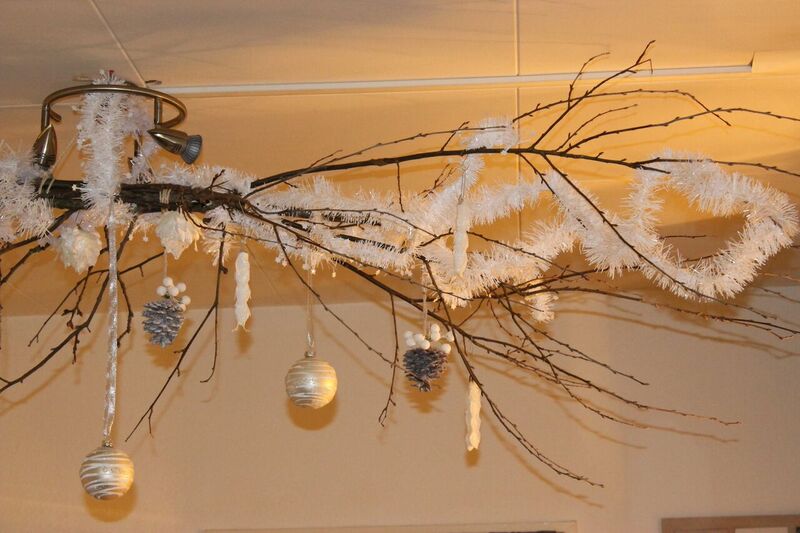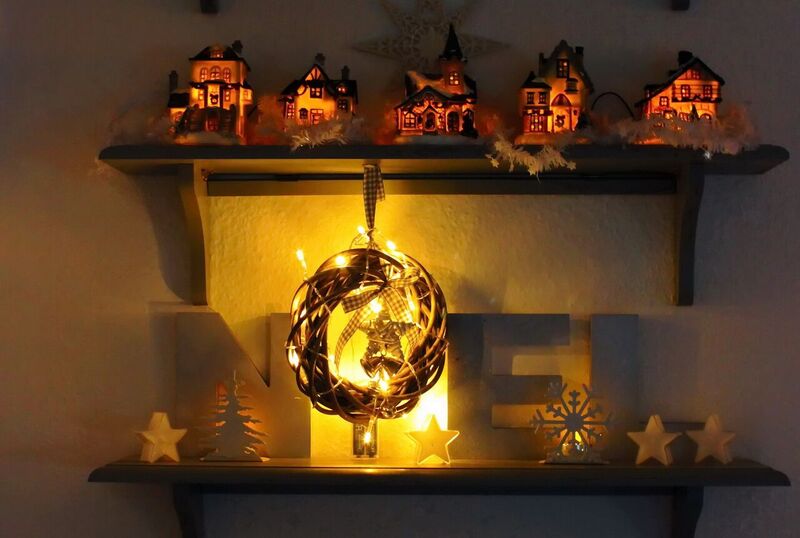 My small bedroom was also dressed with DIY Christmas decoration. We had brought one longer and a bit thicker dry branch. This we cut into pieces which were then tied with twine rope so as to form a tall triangle. This we hung on the wall on a hook and there we had our eco-'stylized' Christmas tree!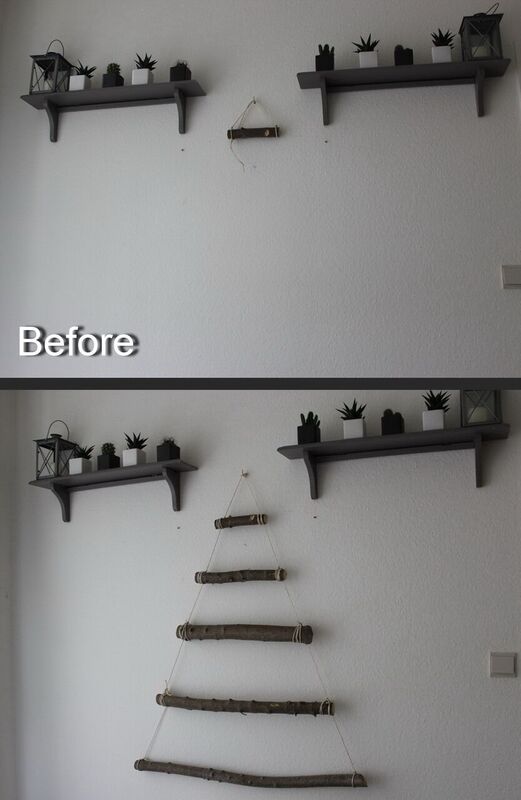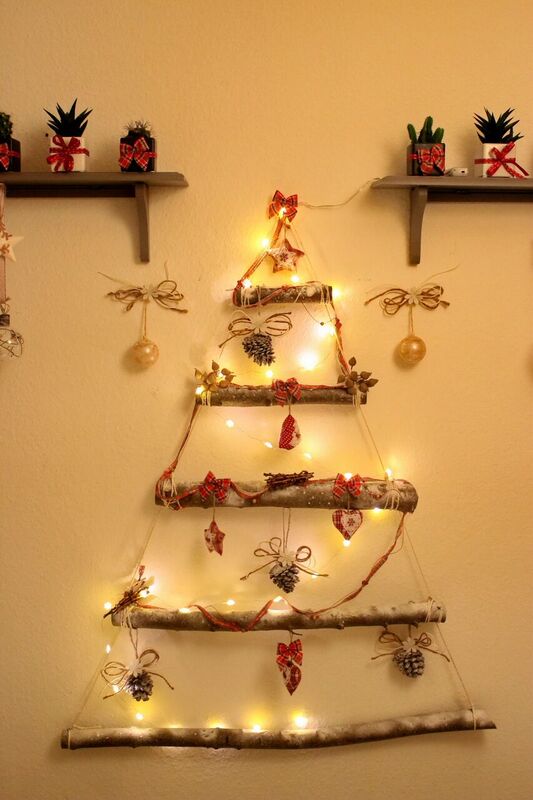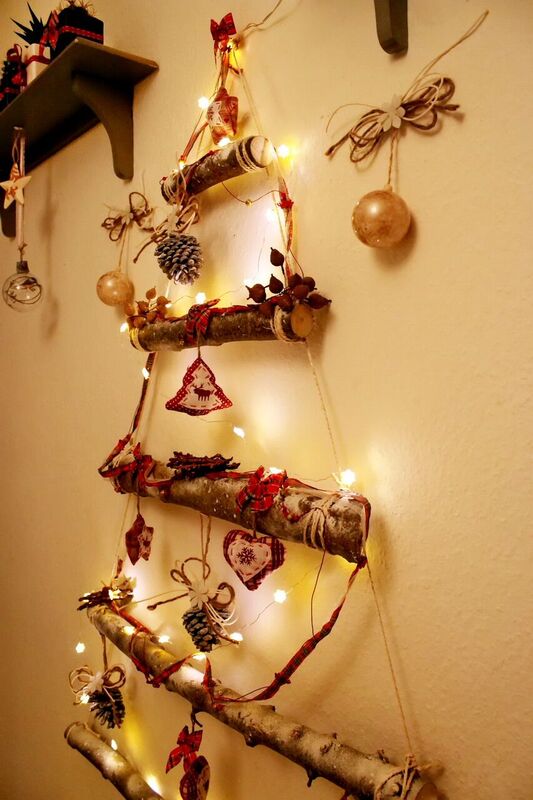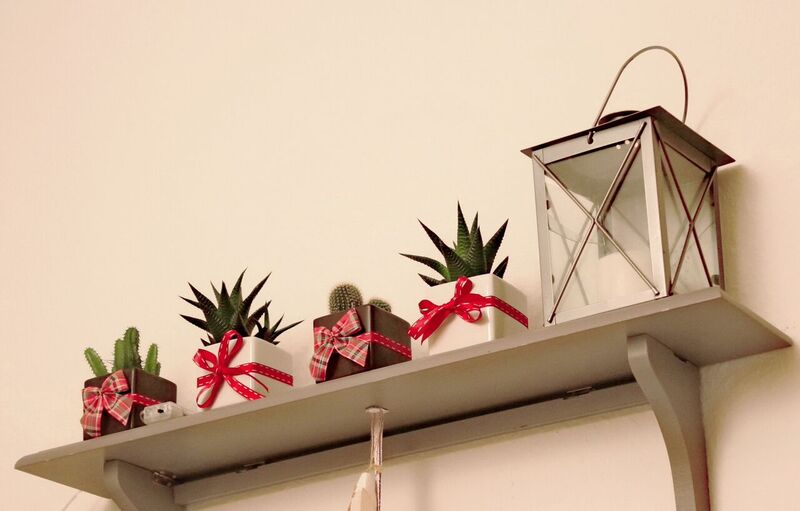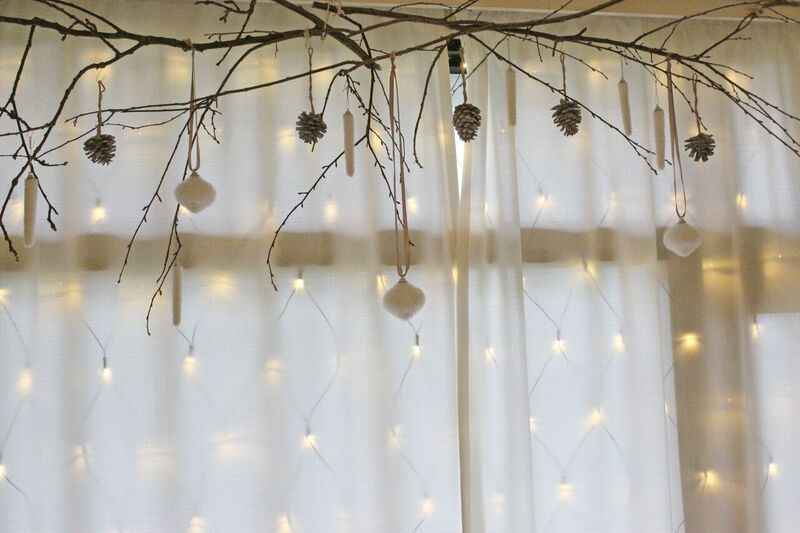 A set of vintage/rustic-style Christmas ornaments, a few pine-cones and a string of LED-s were more than enough to decorate our festive "tree". Using a thin red ribbon, I transformed the pots of my tiny cactuses into cute little Christmas "presents". A few tiny details here and there, and it was done! What more could I wish for Christmas decoration in the bedroom?!
All-in-all, I spent not more than 30 EUR, about three days, and a LOT of creativity to do this year Christmas decoration at home. You may try it, too! It's fun and truly rewarding!