Spacious bedrooms make exude comfort and style when they are designed craftily. To achieve the ultimate large bedroom, designers and home owners must combine the right types of color, furnishings, accents and walls to create the desired effect.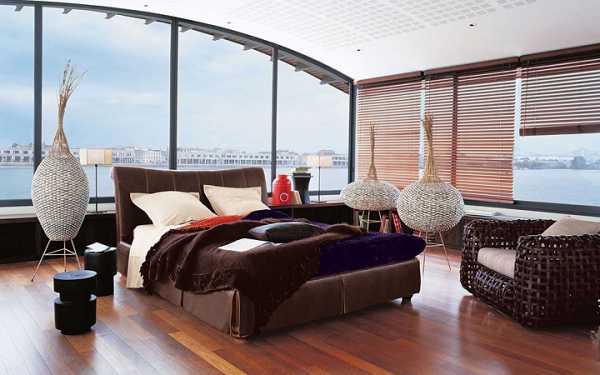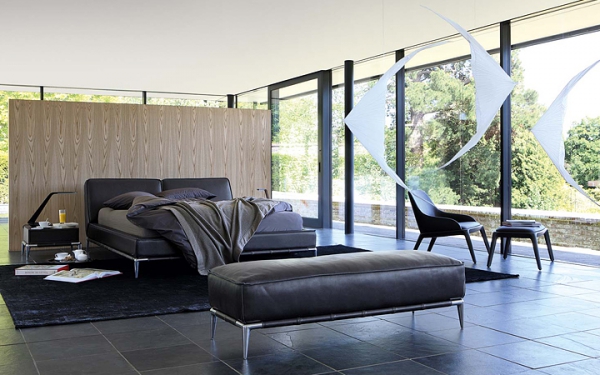 One of the ideas that help to make a spacious bedroom appear even more splendid is transparent glass walls. They can easily be draped for times when privacy is required, and when the drapes are drawn, they allow the space to feel unlimited. Leather furniture goes a long way in ensuring that a spacious bedroom appears exquisite.  Dark flooring and furniture help to give the room a pristine look. An area rug below the bed helps to delineate the sleeping zone in the room.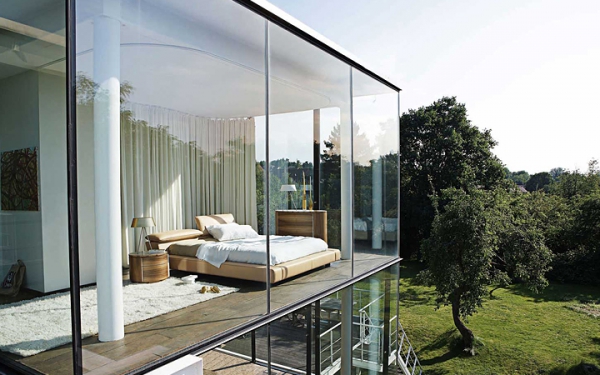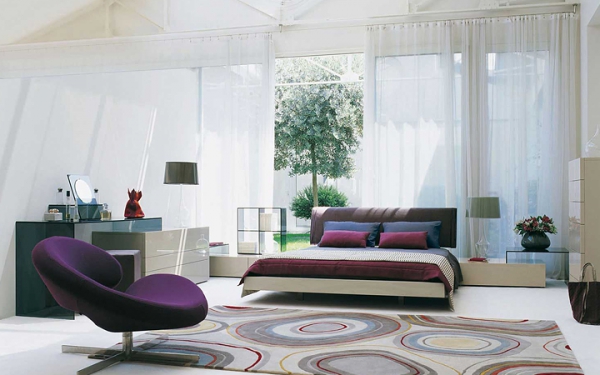 Fluffy area rugs also work well with full length transparent walls. Beige or light brown flooring and bedding accentuate the airy look and feel of the room.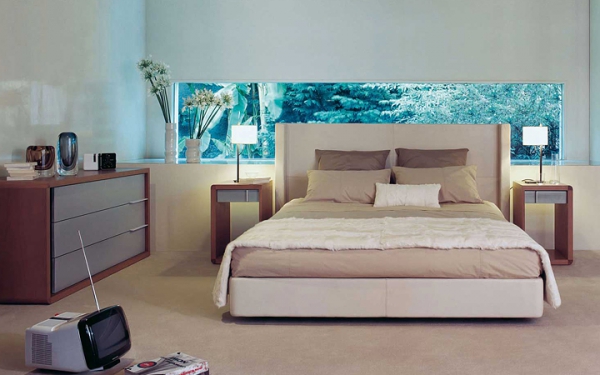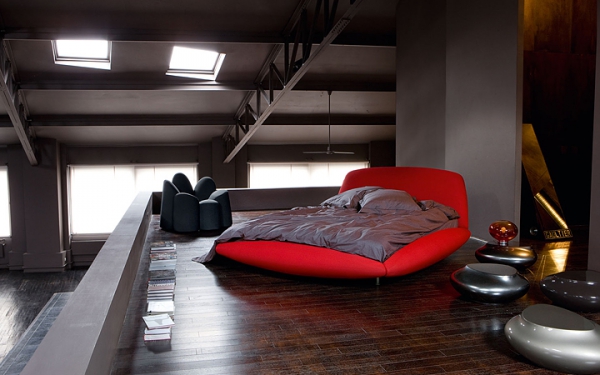 Weather dark or lightly colored, wooden walls and floors make spacious bedrooms look superb. The space comes alive with a richly red foam themed bed.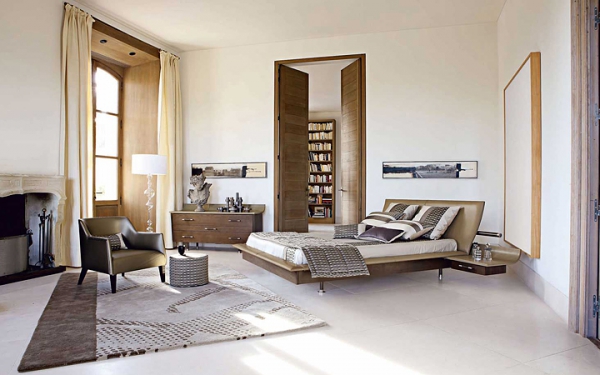 Images found on: Pinterest
Brown and white is an excellent color scheme for spacious bedrooms. This works especially well when areas of white are framed in brown. A brown bed dressed in white bed linen adds a marvelous finishing touch in the room.
Regardless of the route taken, the joy of achieving a beautiful and spacious bedroom environment is often well worth the work involved in the creative process.