Our bedroom is more than just a place to sleep. This is our haven where we would enjoy complete relax and have the so much needed recharge for the challenges of the new day. Functional? Yes! But does it have to be only that? We think not. 'Cause the bedroom is perhaps the only place where all 'must'-s and 'have-to'-s vanish, giving way to intimate feelings and emotions. So, why not introduce some romance and sensual feel in your bedroom?!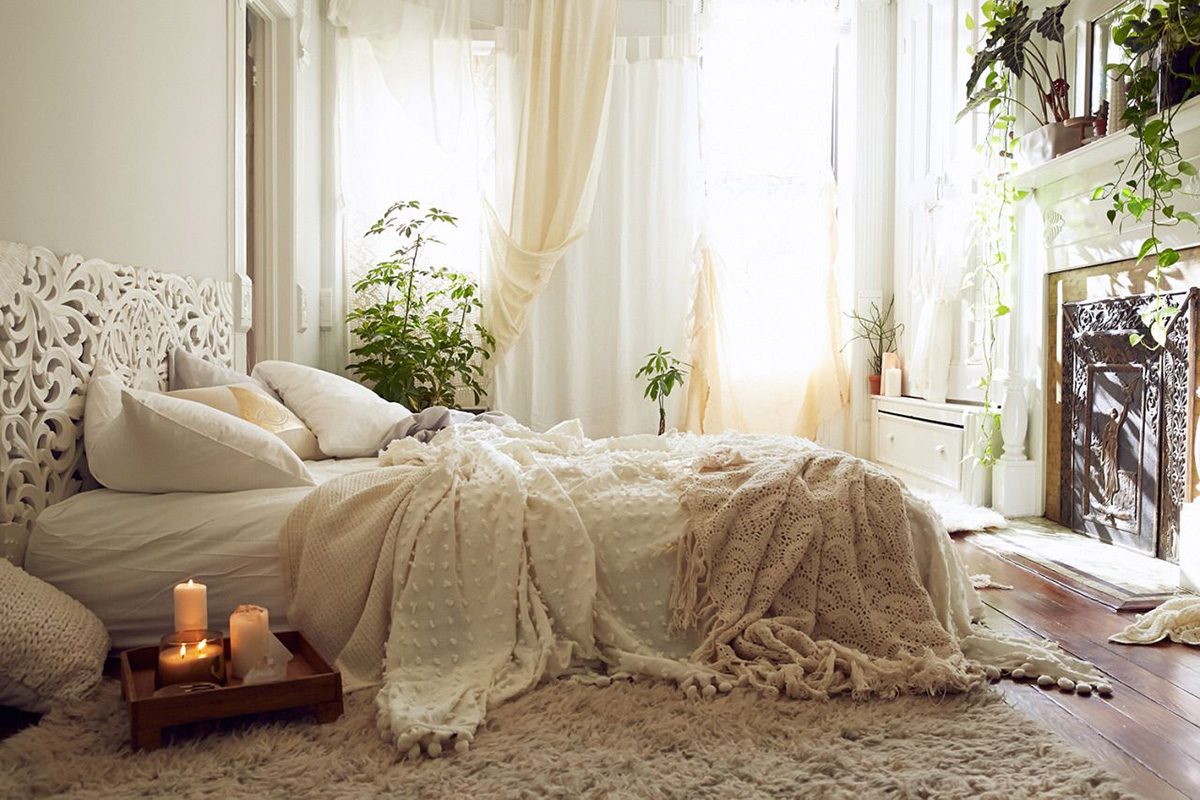 As we often say, any transformation in the interior is a matter of unleashing our creativity rather than spending money. Making the bedroom look more inviting and romantic needs adding just a couple of details, not a complete refurb. Regardless of the overall interior design style of your home, a few small accents will totally change the ambiance.
The golden rose

The rose has always been the flower of love and warm affection. It is one of the most beautiful and graceful flowers, too! No wonder that roses make the perfect decoration for a romantic room ambiance, be it through a lavish bouquet of roses, a picture of roses, or any other rose-based decoration.
We would however like to offer you here quite an unconventional rose ornament – the gold rose display. This beautiful decorative item is amazing. It's not just any rose! This actually is a natural rose dipped in pure 24 karat gold – a perfect display of the tender beauty of a live flower and the majestic shine of the most precious metal. This stylish decoration is a fine bijou, the ultimate symbol of grace and love you would definitely want to have in your romantic bedroom.
Vintage finds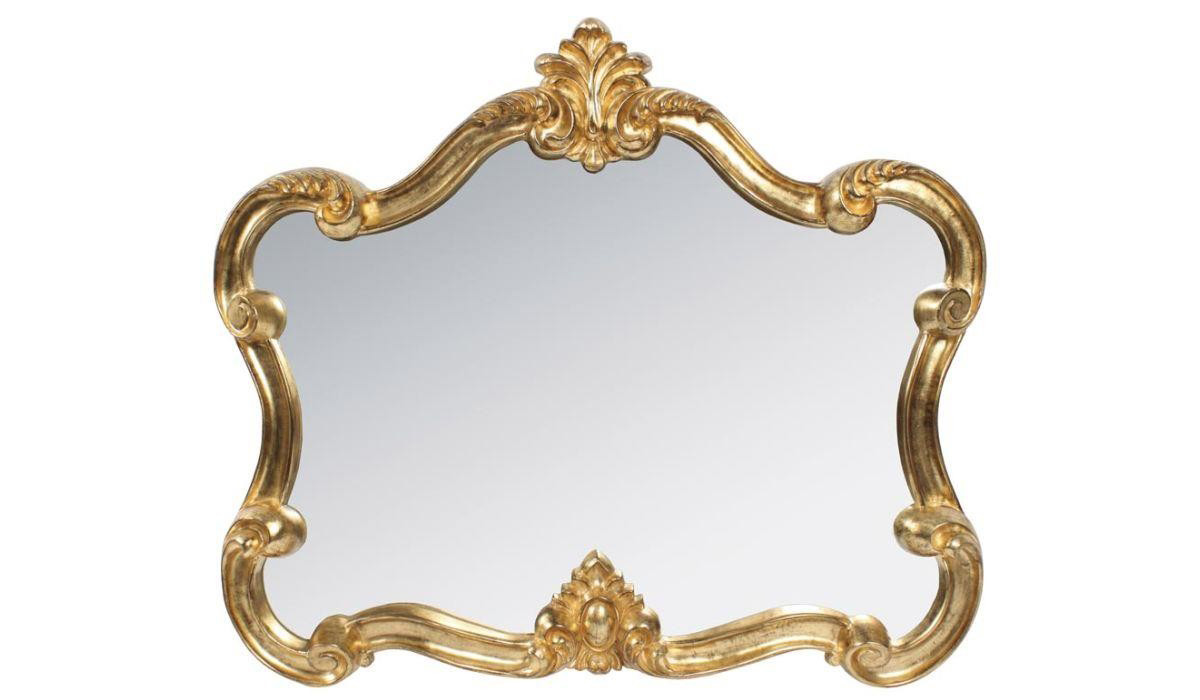 There's some special charm in vintage items. And there's always a place for a few of these in the bedroom to make it look and feel cozy and romantic. So, it's time to scout the local flea markets and garage sales in search for some vintage beauties. You only need just a touch of old, regardless of the interior design style of your bedroom.
It may be a vintage mirror in an exquisite frame, or a boudoir pouf, or even a set of fine old wardrobe door handles. Or you might also decide to add more vintage charm through larger items, like for example a vintage chest or a dressing table. These may of course need a bit of cleaning, a layer of fresh paint perhaps, but the way they transform the looks of your bedroom is priceless.
Canopy bed or draping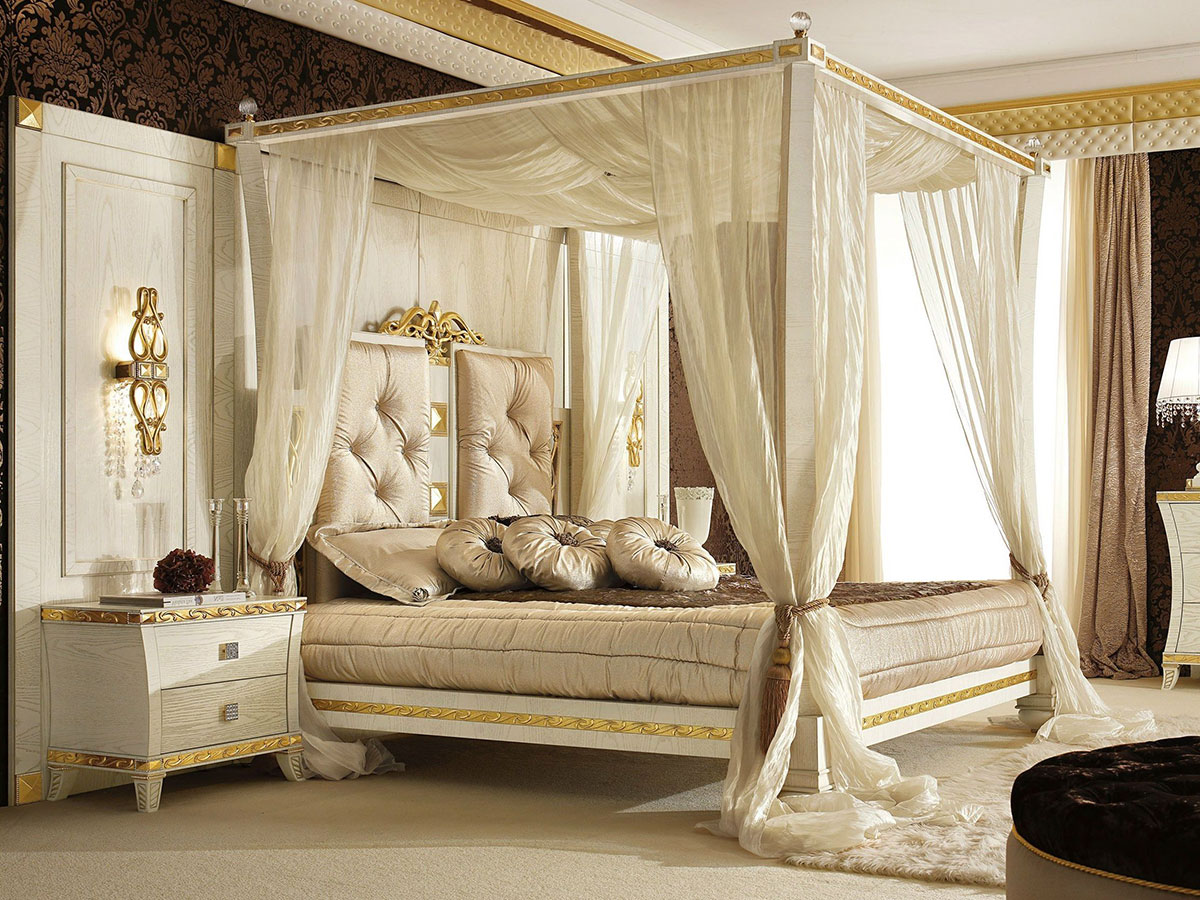 With a canopy bed your bedroom will be no less a sensual place than any posh 'love-and-romance' Parisian boudoir. If the room permits it, choose a large bed with four tall posts at the corners to form the extravagant canopy structure.
If a four-poster bed is not an option, then have a dedicated cornice installed on the ceiling right above your usual bed to hang the canopy drapes from. Textile may vary according to your taste, too. You may choose thick heavy plush or silk drapes, or light and airy curtains. The effect would be equally fabulous. Also, for more comforting experience use bed cooling systems like the BedJet V3.
Crystal or glass chandelier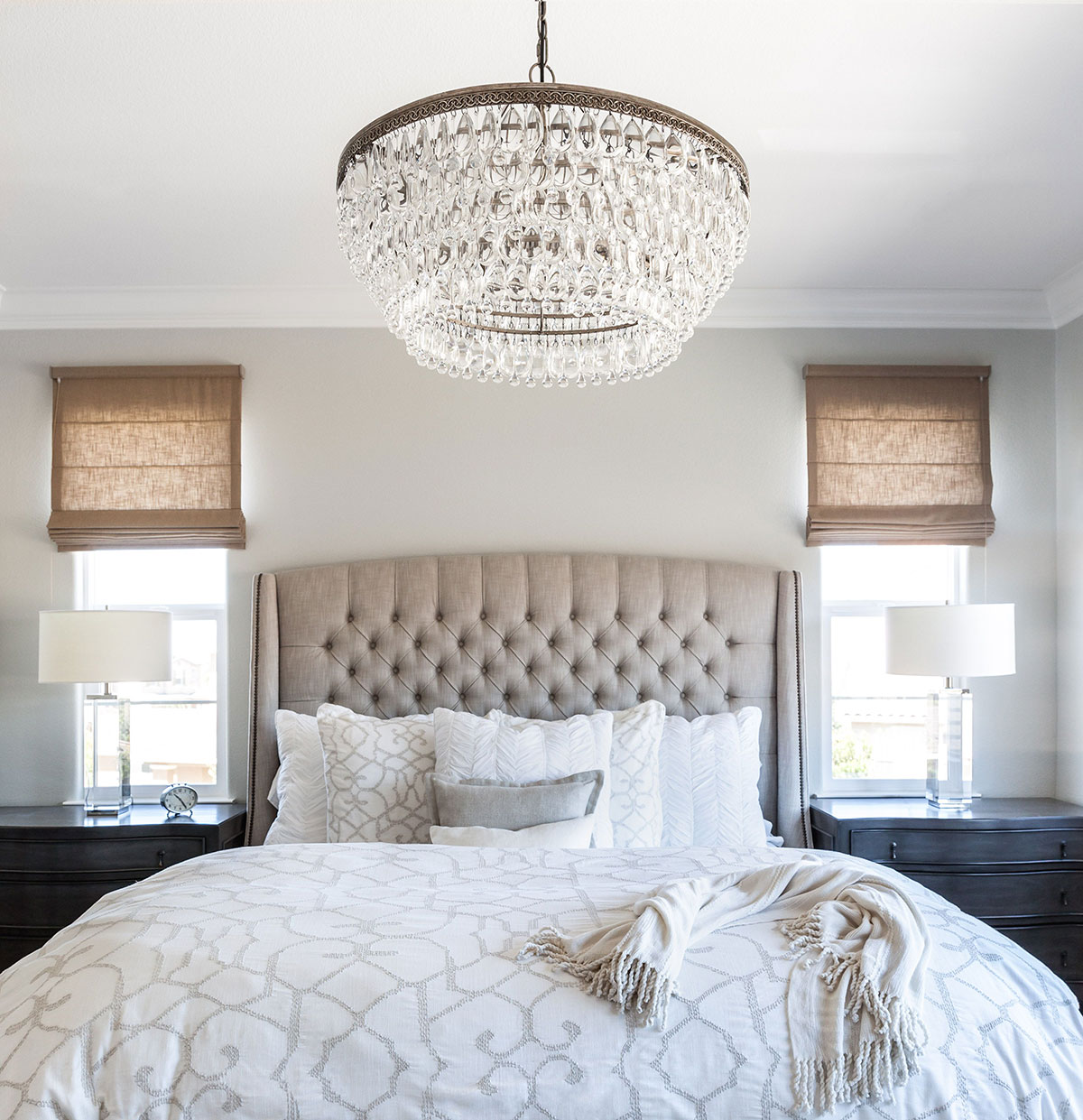 Light fixtures of fine glass or rich crystal make an impressive accent of classical beauty and style. You can have a single ceiling chandelier or a set of light fixtures, both on the ceiling and on the walls, even bed side lamps. With sparkling light and beautiful light patterns, these lights will add a most romantic feel and ambiance in the bedroom.
The market offers crystal and glass lights of various designs and sizes. Additionally, some models are equipped with dimmers to let you control the amount of light and set a romantic light atmosphere to your taste.
Fairy lights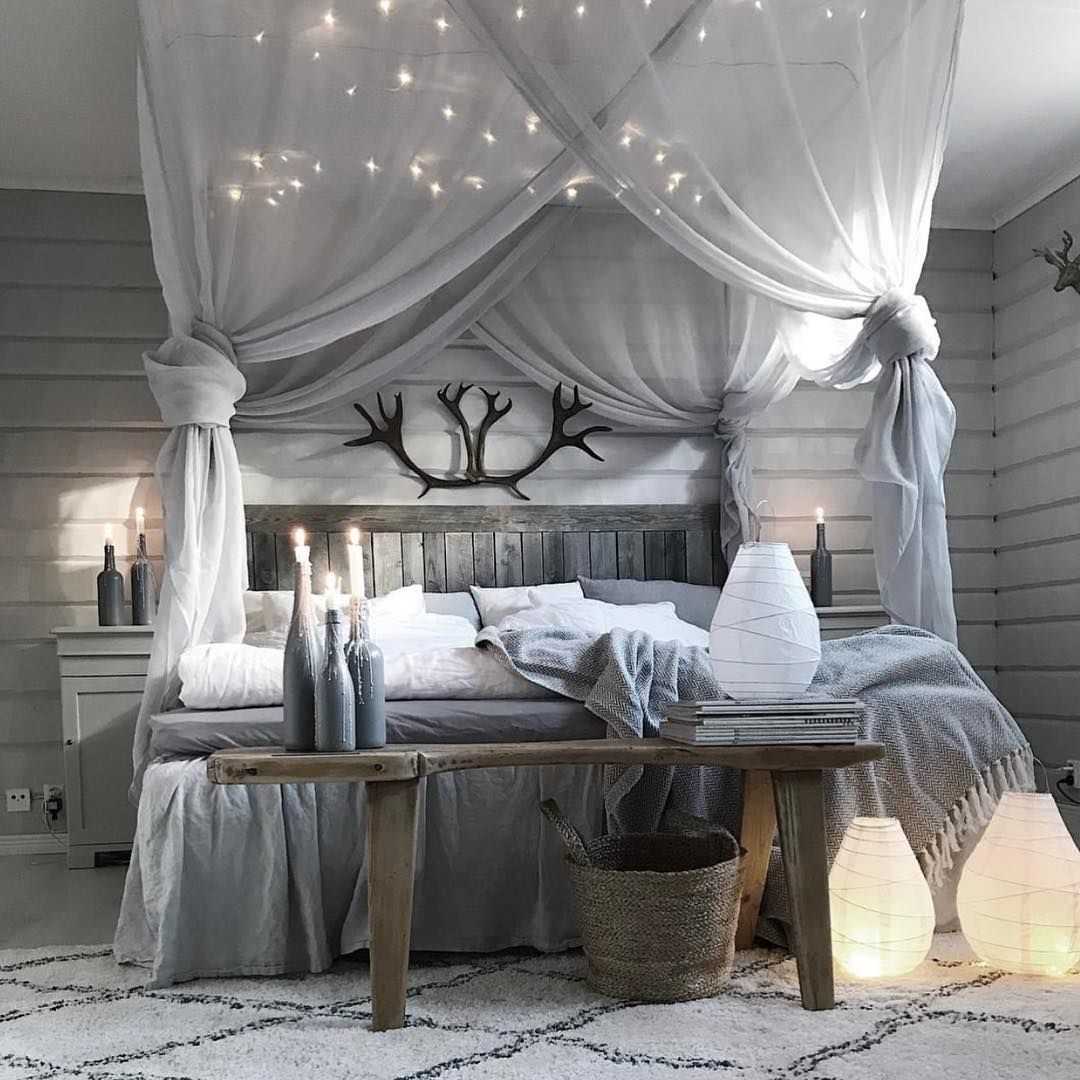 Speaking of lights, we should definitely mention the delicate strings of tiny fairy lights as yet another way to make the bedroom a romantic place. These lights are mainly decorative. You can hang them behind the curtains, along the bed canopy, on the bed headboard or the wall behind the bed, around the window frames, and practically anywhere. The effect of the twinkling little "stars" is always amazing!
Bed covers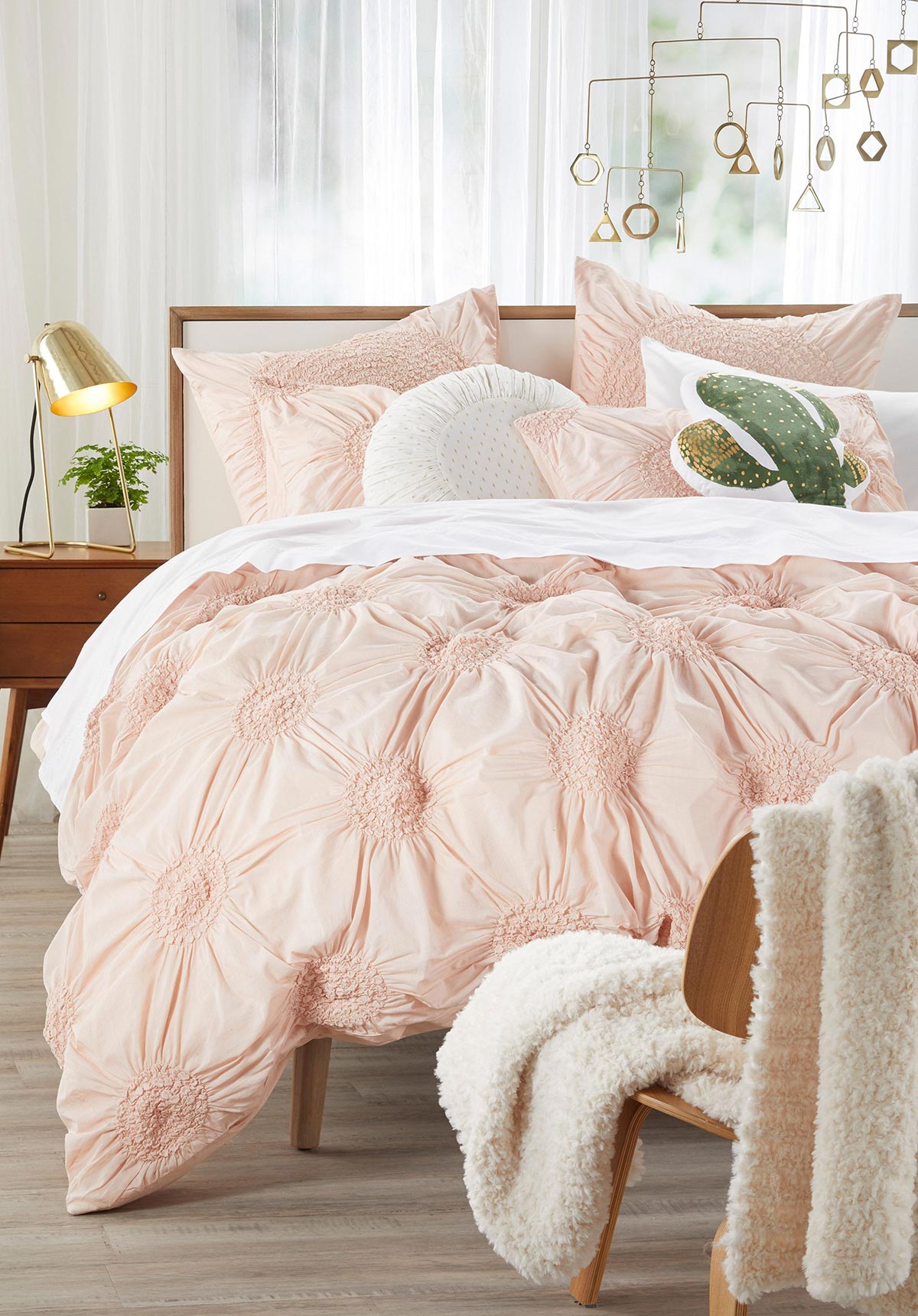 Since the bed is undoubtedly the central piece in the bedroom, dressing it properly can make a huge difference. The secret of having an inviting and romantic bed is in having it dressed lavishly and with a number of pillows way more than you actually need to sleep on. Here more is better.
Good thing is that you can find entire sets of bed sheets, duvet covers and pillow cases offered in matching designs and patterns. Here's a little tip, though – leading interior designers say that in 2019 the all matchy-matchy bed dress is out of fashion. So, according to the respective season, feel free to cover your bed with the textile of your best liking.
Wall display of your photos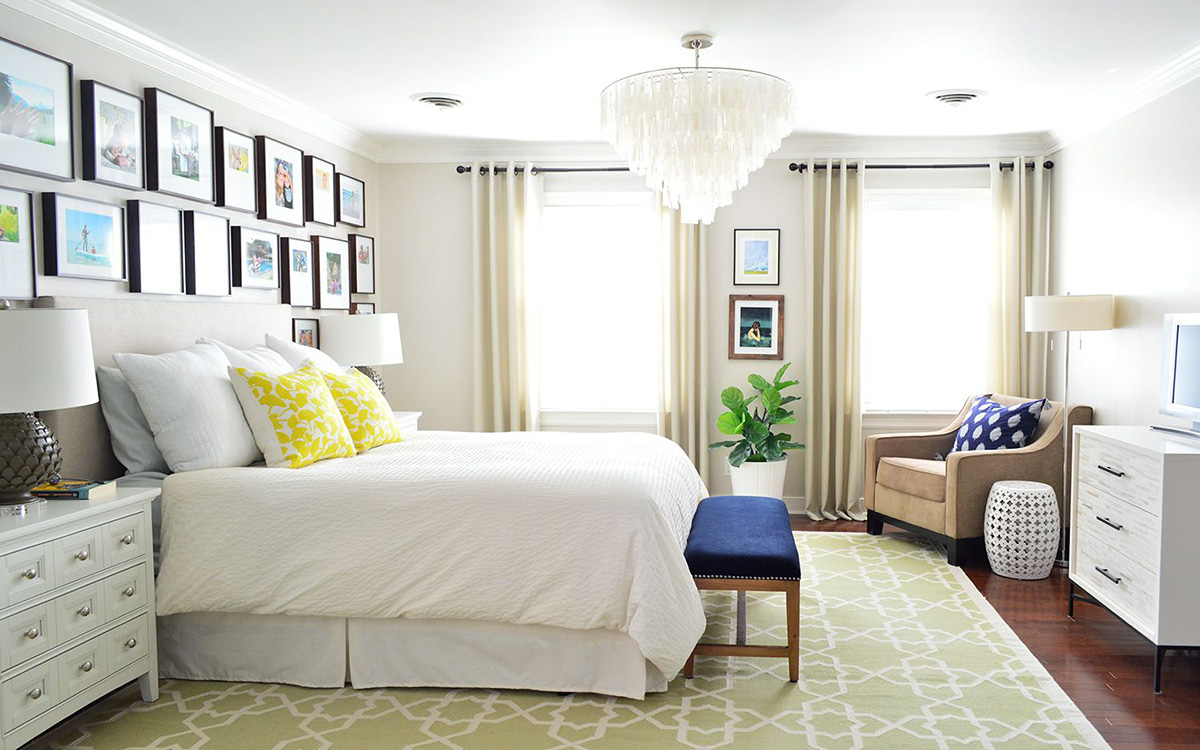 Romance is a deeply personal experience. Looking for ways to personalize your bedroom? Consider arranging a display of photos on a wall. The collection may include framed or unframed pictures or canvas-prints of images displaying some happy and romantic moments of your life. They can be arranged in various sizes and shapes on a feature wall of your choice, just like the lovebirds from YoungHouseLove did.
Wall quotes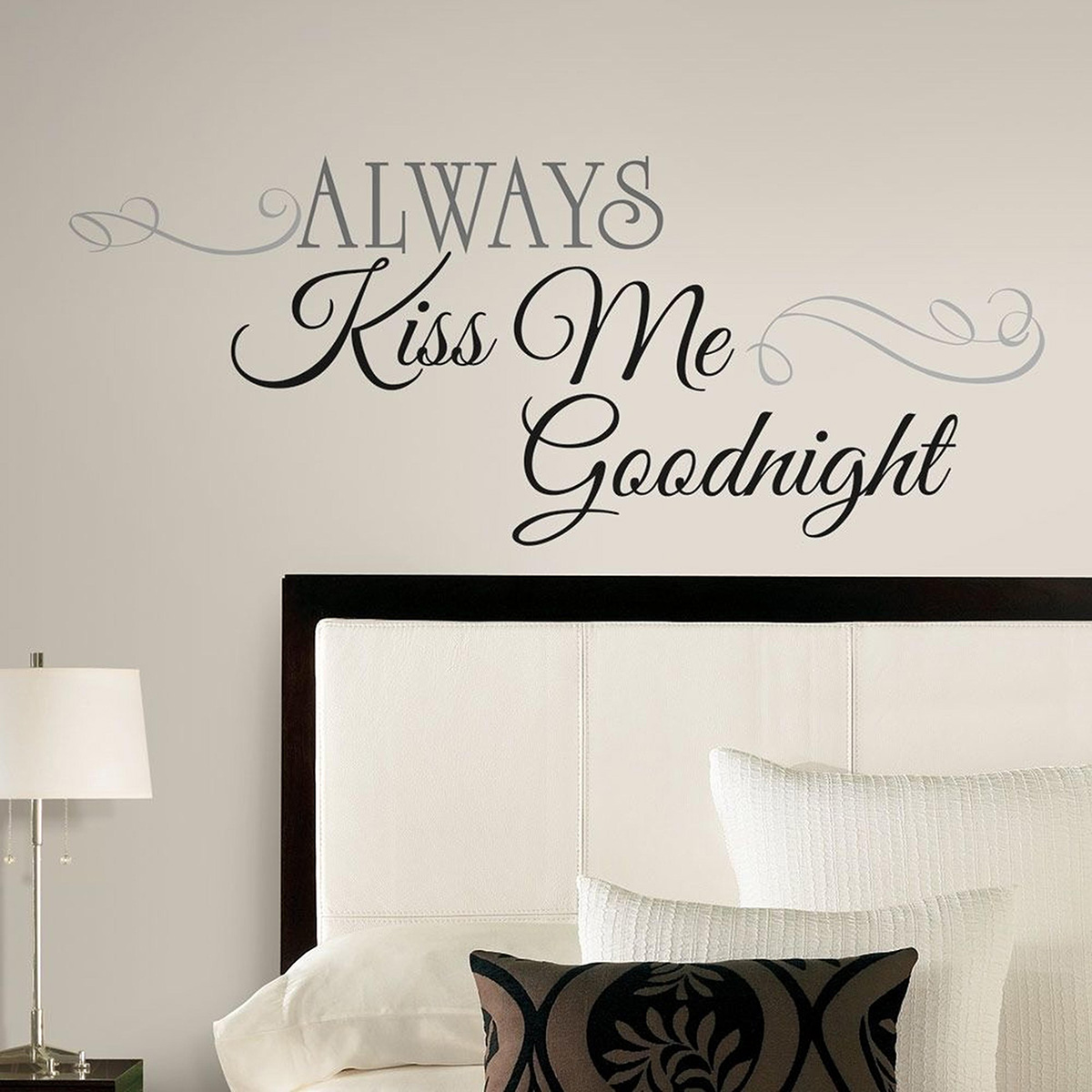 Speaking of adding personal touches in your bedroom interior, let's not yet rule out the quotes wall stickers. Best thing with these is that they can be highly personalized. It may be a couple of lines from a favorite love poem, a love message, or just an "Always kiss me goodnight" – type of message.  Just express yourself!