Click the switch, and lights are on. Such a common practice in our contemporary everyday lifestyle, yet most of us don't even think about the greatness of Mr. Edison's invention that has brought light into our homes!
Lighting has come a long way from the barely glimmering candle, through the single bulb hanging from the ceiling, up to modern stylish pendant lighting!
Light affects people's mood and emotions. But so does the style of the lighting units!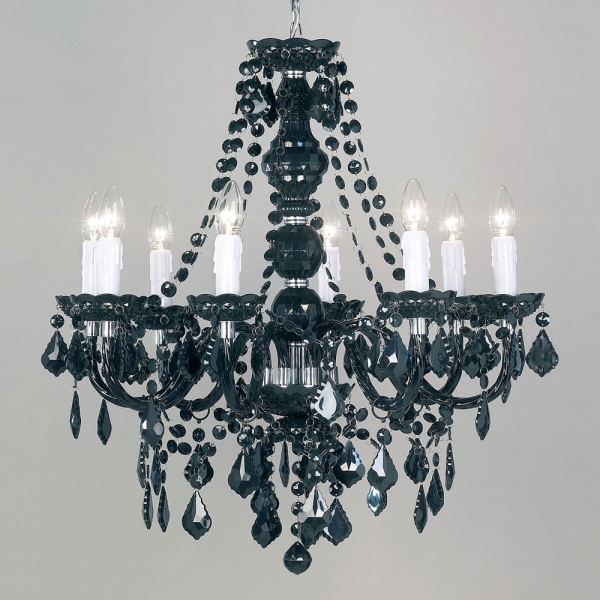 Chandeliers have been in use for centuries as stylish pendant lighting solutions, and have gone through many design styles and trends, but always synonymous with luxury and beauty.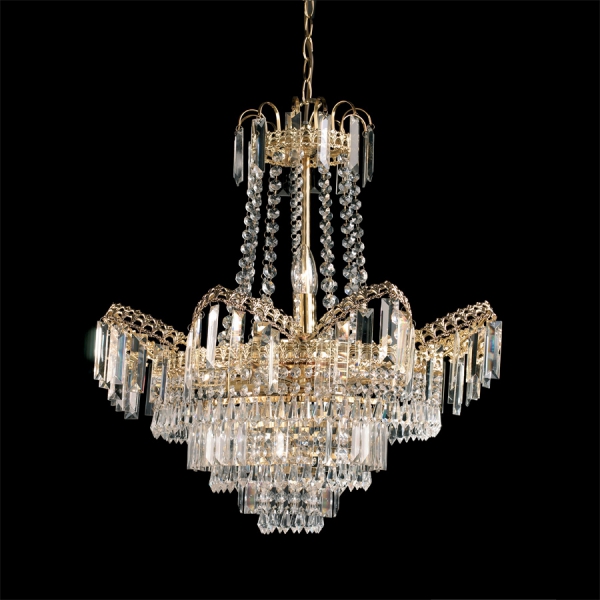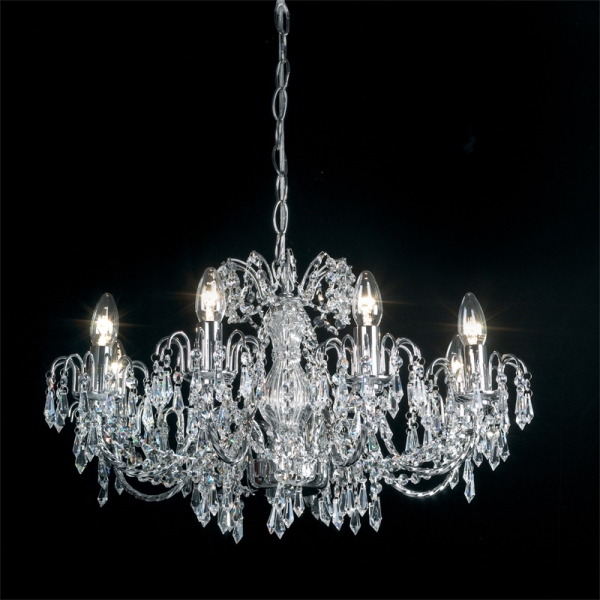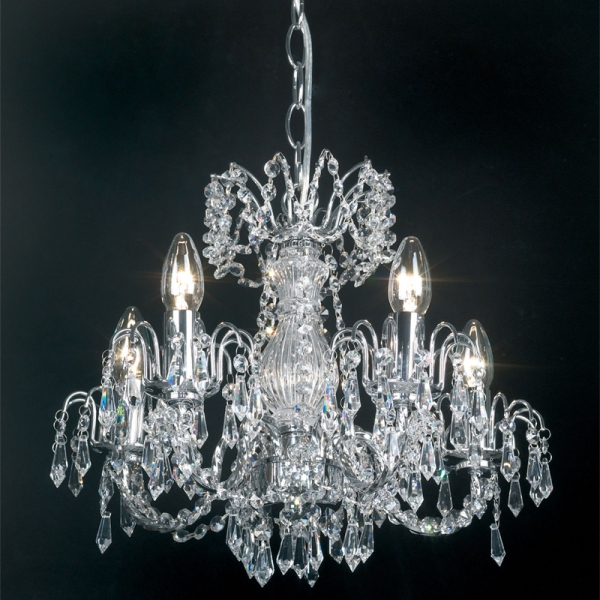 Traditionally, crystal chandeliers are the 'crown jewels' of home lighting. These seem to never go out of fashion! They fit any room and are so beautiful that can be the focal design item even when lights are off. Budget-friendly? Unfortunately not quite! But contemporary producers offer suitable alternatives, replacing expensive crystal with specially processed clear glass or acryl with no less effect. The fairy light is still as beautiful and magical as from the crystal chandeliers!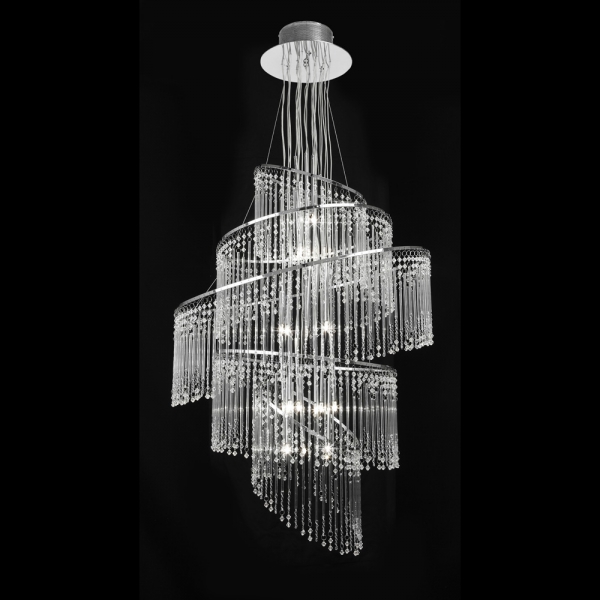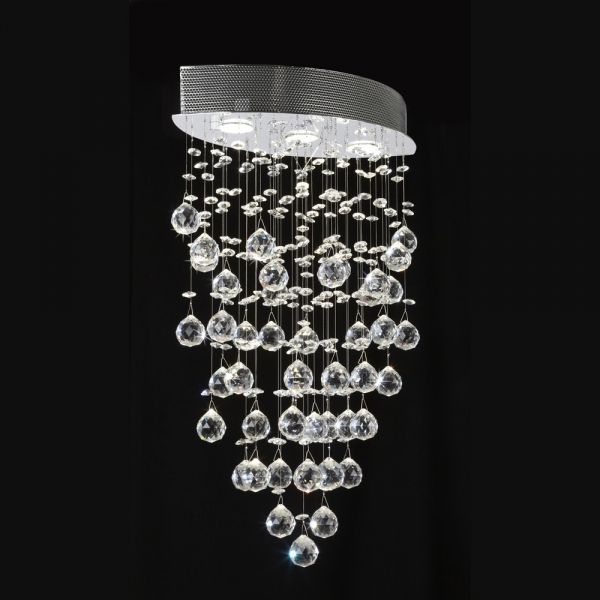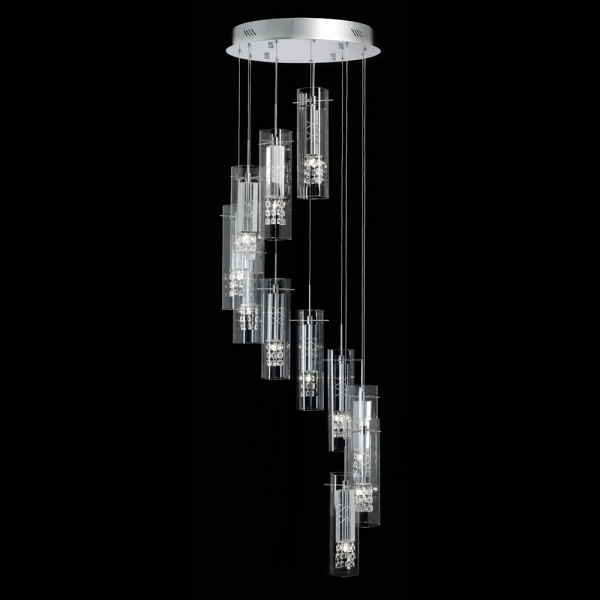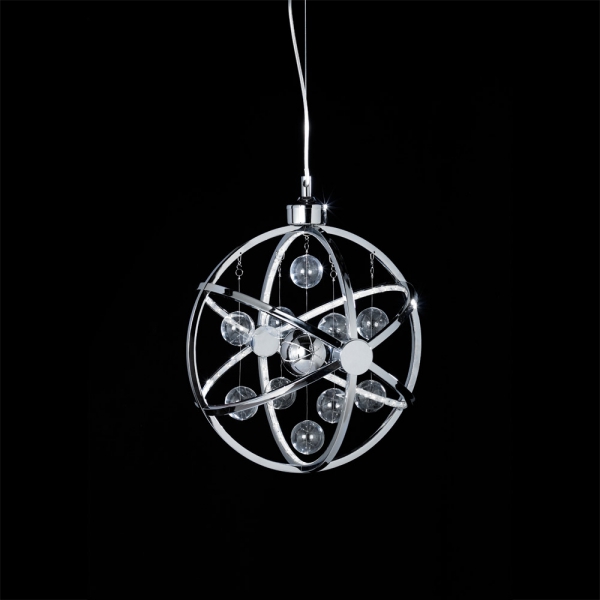 Pendant lighting in contemporary home interior design has a major effect and is an art in itself! Modern style chandeliers are usually characterized by asymmetrical shapes, chrome finish and glass elements. They are also offered in various colors and often made of not-so-traditional materials like fabric, plastic, rope, mason jars and even branches, bringing fresh look and matching the interior decor.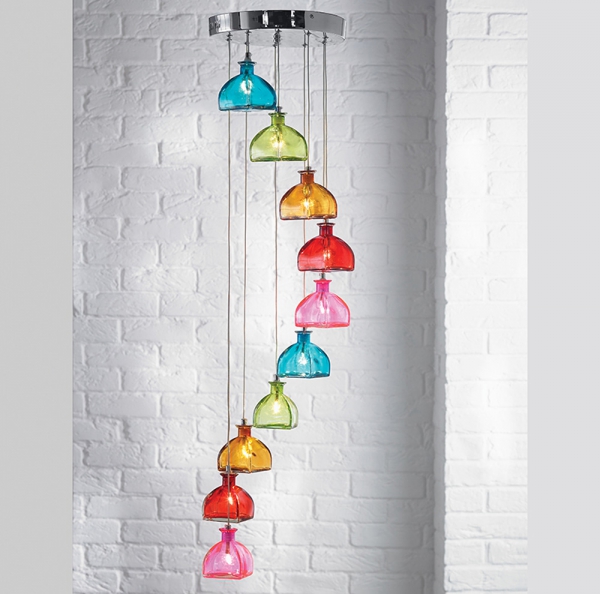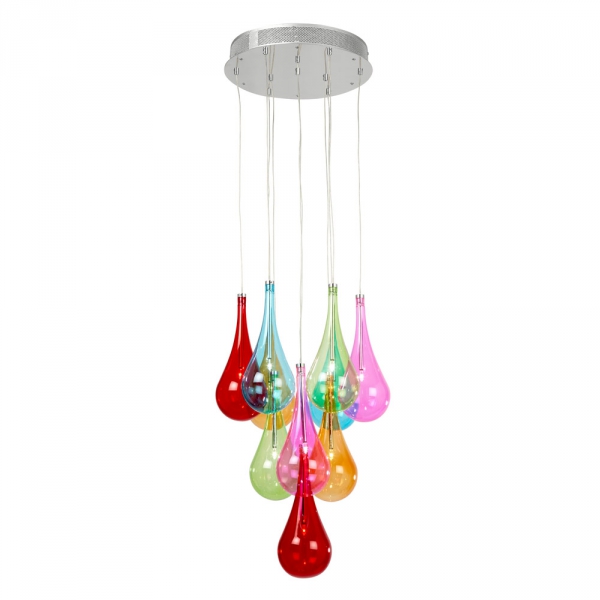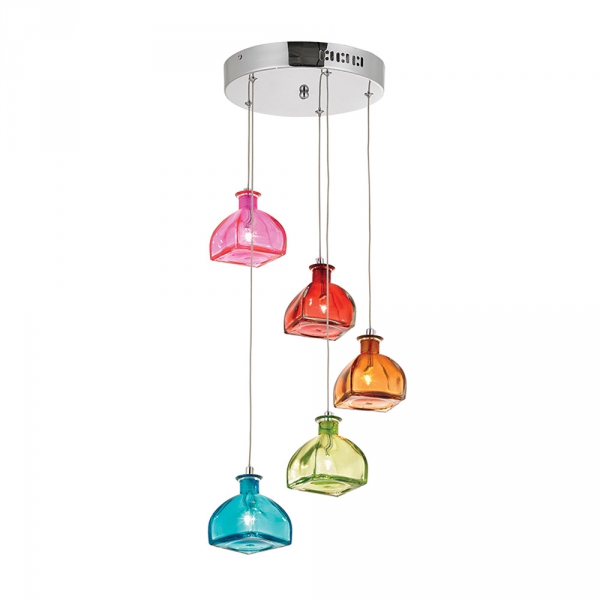 Images copyright to Scotlight Direct
Trendy whimsical pendant lighting is perfect for contemporary or eclectic style homes. In shape and design it is totally out of the ordinary! From industrial style oversized bulbs with exposed decorative lighting filaments, pendant teapots, chandeliers like "flying" plastic butterflies, or featuring Da Vinci's designs, pendants handcrafted from painted hickory branches and twigs, to ceiling lights made from brake rotors and vintage pulleys, there's no limit to the artist's (and yours) imagination!
Finally, here's a tip for you!
When choosing the pendant lighting for your home, there are a few things to think about before doing the shopping:
your home age and size
ceilings condition
size of the room
the place you want your new pendant light hanging (over the dining/ coffee table? over the kitchen island? over the bed?…)
available vertical space
overall interior design
Depending on these, choose your pendant lighting wisely. You wouldn't want anything out of place, after all, would you?!