In any home, the bathroom is a place that's just not exclusive for cleaning and hygiene purposes, it serves as a sanctuary to get a retreat from the hecticness of the day. Therefore, the bathroom needs to be cozy and comfortable. Hence, ideally speaking, your bathroom should provide you the warmth and coziness, where after having a long day outside you can come and release your stress or get refreshed for the next day. Not only that, but your bathroom also sets a tone for the entire home, and significantly influence the value of your property.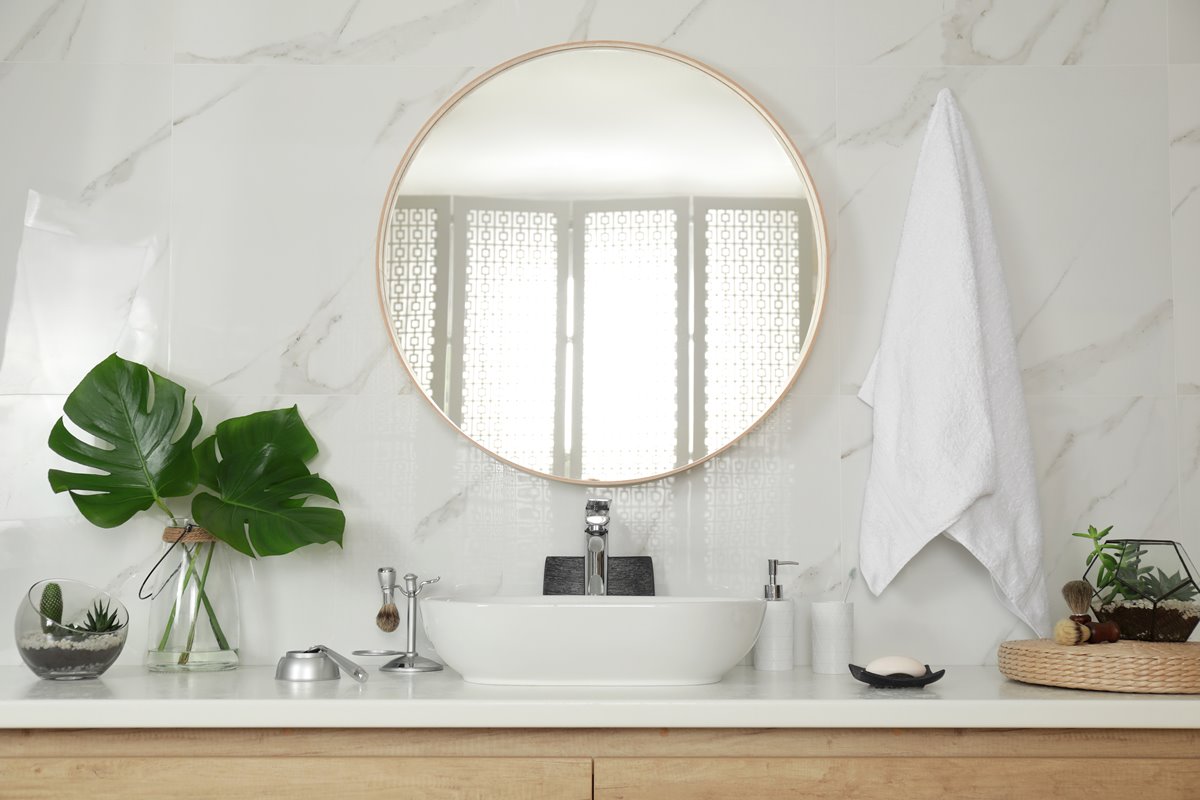 If you have been using the same bathroom for years and no longer enjoy the aforementioned benefits, it might be best if you roll up your sleeves and turn the space into a cozy and comfortable fortress. Contrary to popular belief, this is actually an easy project that will not require thousands of dollars – all you need is your creativity and resourcefulness.
Here's how you can transform your bathroom into a cozy and comfortable fortress:
Your bathroom won't be cozy or comfortable if the space is too humid. How can you stay in the bathroom for long periods if you're sweating the moment you step in? Do you think you can feel and stay refreshed if your bathroom is too humid?
One of the easiest ways to make your bathroom cozy and comfortable is to improve ventilation. You can do this by adding more windows, improving your insulation, or installing a bathroom fan. Any of these options can improve the air circulation inside your bathroom while preventing molds and allowing bad odor to escape easily.
Although uncommon, adding some furniture inside your bathroom is actually a great idea to make the space cozier and more comfortable.  Some antique or even minimalistic pieces of furniture can make your bathroom more appealing and functional to its users.
Depending on the size of your bathroom, you can invest in a short stool or an ottoman, so you'll have a place to sit after having a shower or bath. You can also add some small end tables next to the tub, and use them to hold bath supplies, towels, and scented candles. Make the most out of your furniture by adding warm and fuzzy rugs and mats to give a cozier feel.
If you love spending a lot of time in the bathroom, consider adding a reading rack. Reading different materials inside the bathroom will surely make the space cozier and encourage comfort at the same time!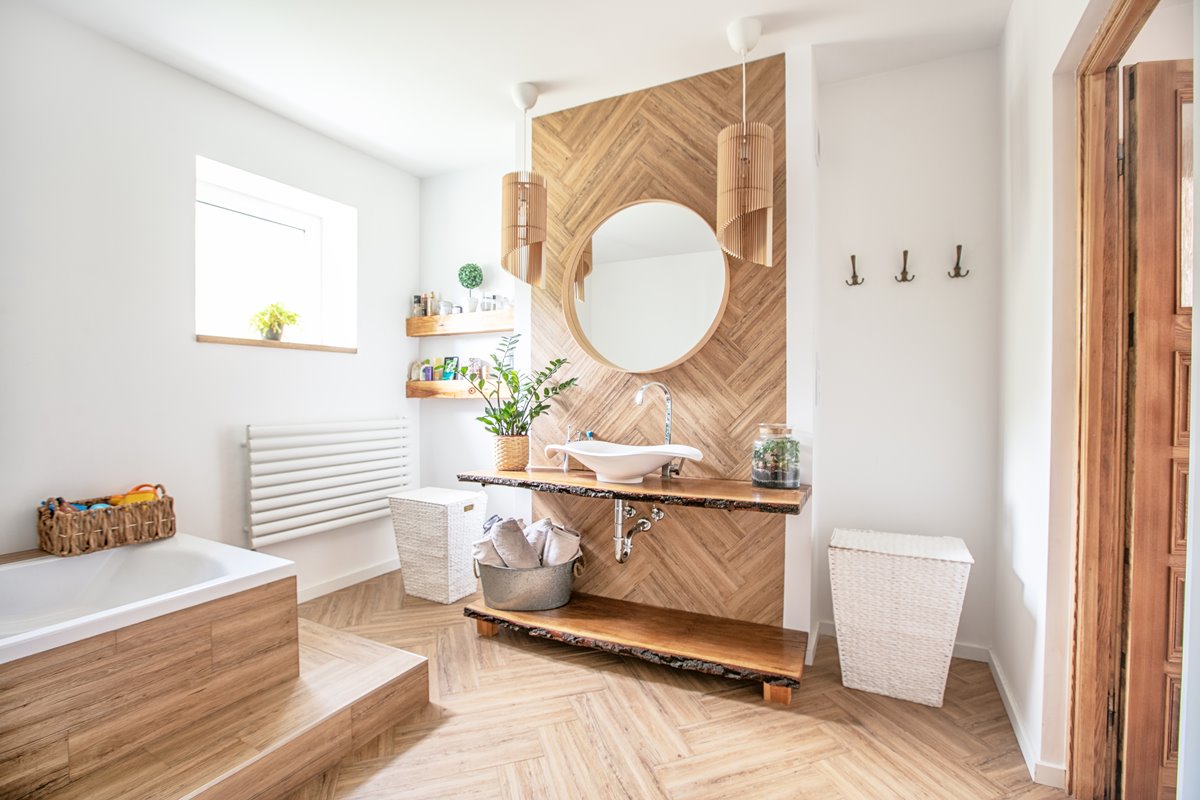 You'll be using a lot of items inside your bathroom. You need to keep the aesthetics alive by investing in some color coded or floral curtains, fuzzy towels, scented candles and crystals. Aside from these basics, you'll also need several bottles of hair and skin products and extra pieces of towels for your guests. These are essential items for your bathroom, but this doesn't mean that you should place them randomly – a bathroom full of clutter will never be cozy or comfortable for anyone.
To enjoy all of these essential products without compromising the ambiance of your bathroom, invest in bathroom storage solutions such as shelving. You can use over-the-toilet shelves, wall-hanging shelves, or freestanding shelving for this purpose. Shelves can be purchased from almost anywhere, but you can also opt to make one from scratch. Even if you've a minimalist lifestyle, you can still opt for classic yet cutesy shelf for your toiletries. You can also use the space to store some of your first aid, in case of an emergency.
Unwind and Soothe Through Your Home-Spa Treatment
Homeowners love to decorate their properties but would usually have a hard time doing the same in their bathrooms because of the space. Unlike the living area and bedroom, bathrooms are usually smaller and have larger pieces of furniture. Fortunately, all is not lost because you can still enjoy a well-decorated bathroom even if you have limited space.
Bath bombs, and bubble baths are common products today and come in a wide variety of colors and designs. Instead of hiding these items in your cabinets, opt to display them in different areas of your bathroom. Although these items come in small sizes, placing them in your bathroom will surely add more personality and color to the space!
Show Your Aesthetics and Creativity
Hanging pictures and different types of artworks are common among living areas and bedrooms – but do you know that you can do the same in your bathroom? Hanging different artworks in your bathroom is actually an excellent way to make the space cozier and more comfortable.
When choosing artworks for your bathroom, pick one that suits your style or interests. If you love music, you can hang some old vinyl records or albums of your favorite artists. You can also hang your masterpieces if you're passionate about art. This is your bathroom, which means that you'll have full control over deciding which items to hang on your walls.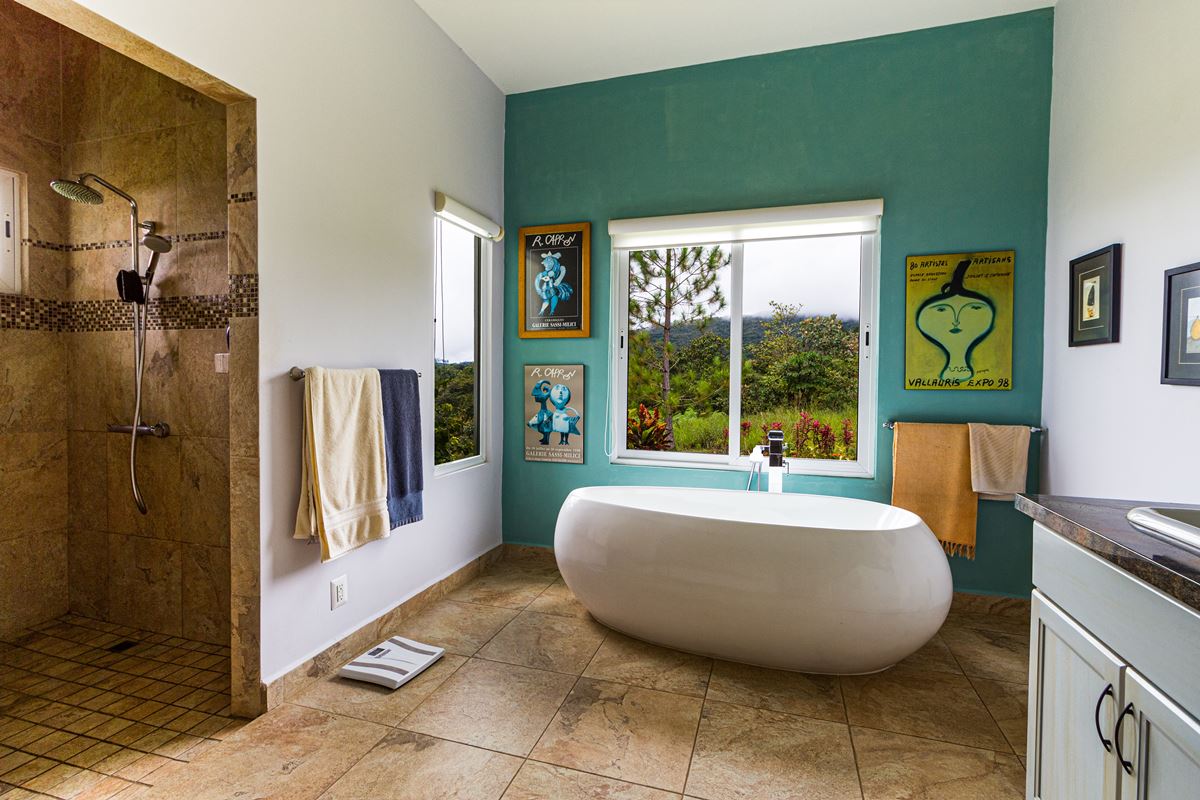 Hanging a mirror in your bathroom is also one great idea to make the space cozy and comfortable as mirror can trick your mind thinking that you have a lot of space. If you have a small bathroom, adding mirrors, preferably near the windows, is the best way to go.
Feel Refreshed and Luxuries by Incorporating Planters or Shower Plants
Your property will surely stand out if you have colorful plants and bushes in your lawn or backyard. Plants can increase the value of your home and leave a lasting impression on passersby and guests. The same notion also works when you opt to place plants inside your bathroom.
If your bathroom has several windows and access to natural light, make the most out of the space by adding plants. Plants can filter contaminants and make your air cleaner while adding a pop of color. With the number of houseplants available today, you can easily choose one that suits your lifestyle, budget, and style.
It's Easy When You Know How
Your bathroom is important for various reasons, which is why you should invest appropriate time and efforts in taking care of it. You may have heard people say that they find inspirational and motivating ideas in their bathroom. That's not possible in a cluttered and messy space, so ensure you make the bathroom space as cozy and comfortable as possible. Let this article become your guide in transforming your bathroom into a new space without having the need to break the bank!