When the El Maqui House was proposed, its location set it in the eastern hillside of El Maqui Brook, in the Coastal Mountain Range of Chile – part of a protected ecological region. The principal element was water, and a great deal of natural features formed the design of the home: copious amounts of sunlight, prevailing air currents, and the area's mountainous geography. In the end, the project team of GITC arquitectura was able to build a unique seasonal family house in a protected natural reserve without damaging the innate ecological value of the area.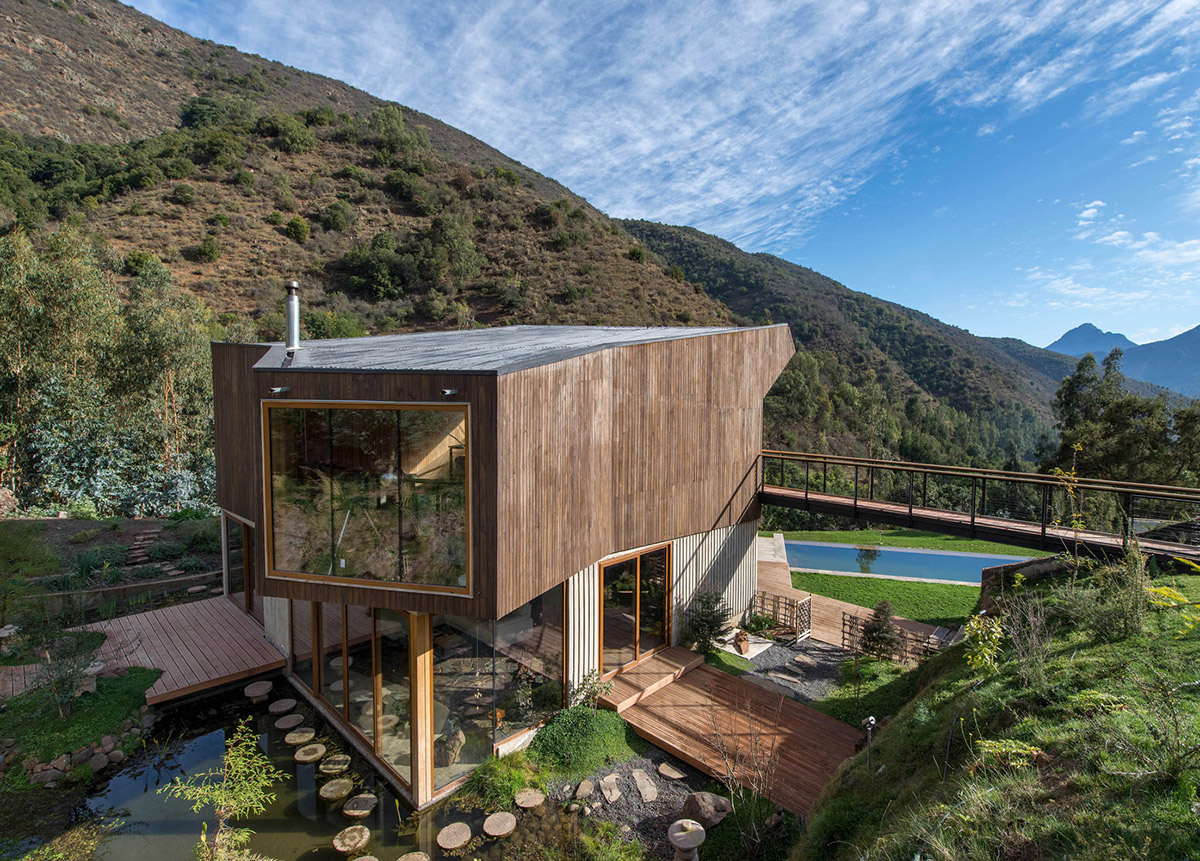 In an effort to control high temperatures with natural features, the retreat was built with a pond around the house, nearly level with the base of the floor-to-ceiling windows in the common room. A backyard pool ensures that no one will go without relief on the hottest days, while access to a grand open rooftop patio takes full advantage of the glorious view.
Multiple bathrooms and juxtaposed living spaces make for a wonderful sense of privacy for a larger family to enjoy, while the high ceiling area central to the home gives family members plenty of room to engage with one another.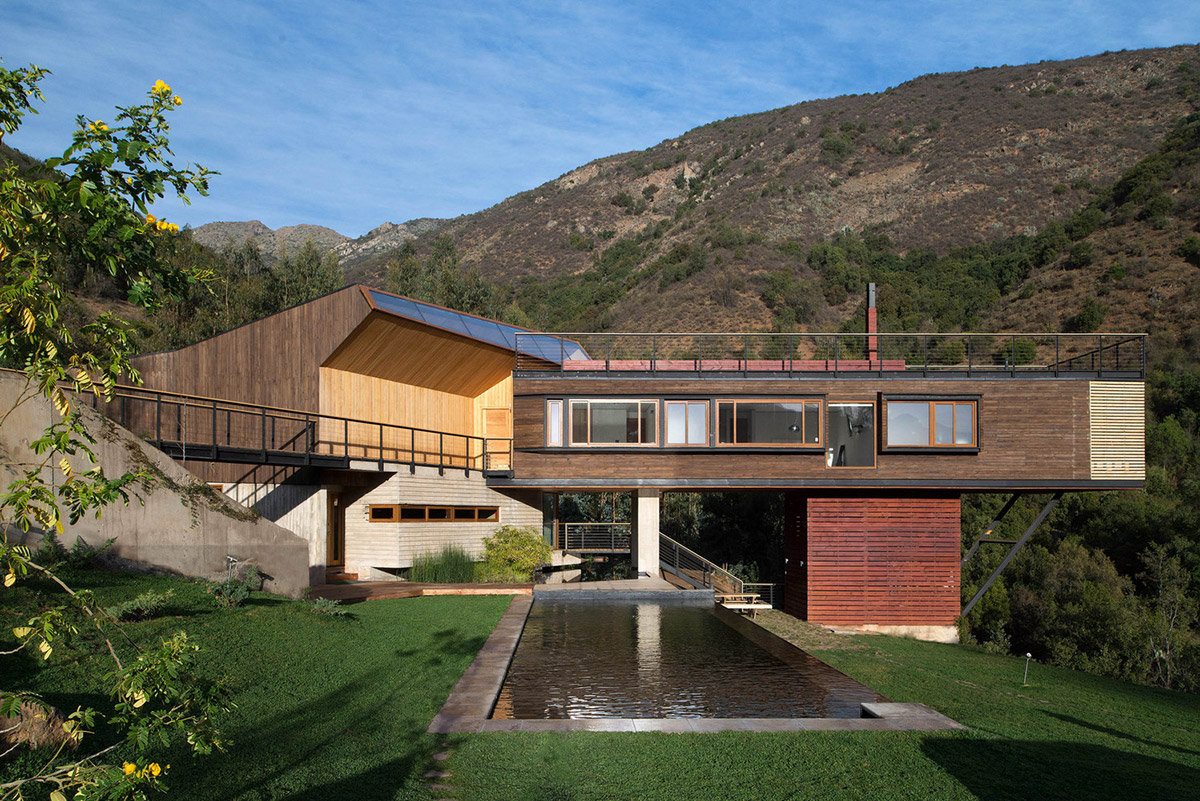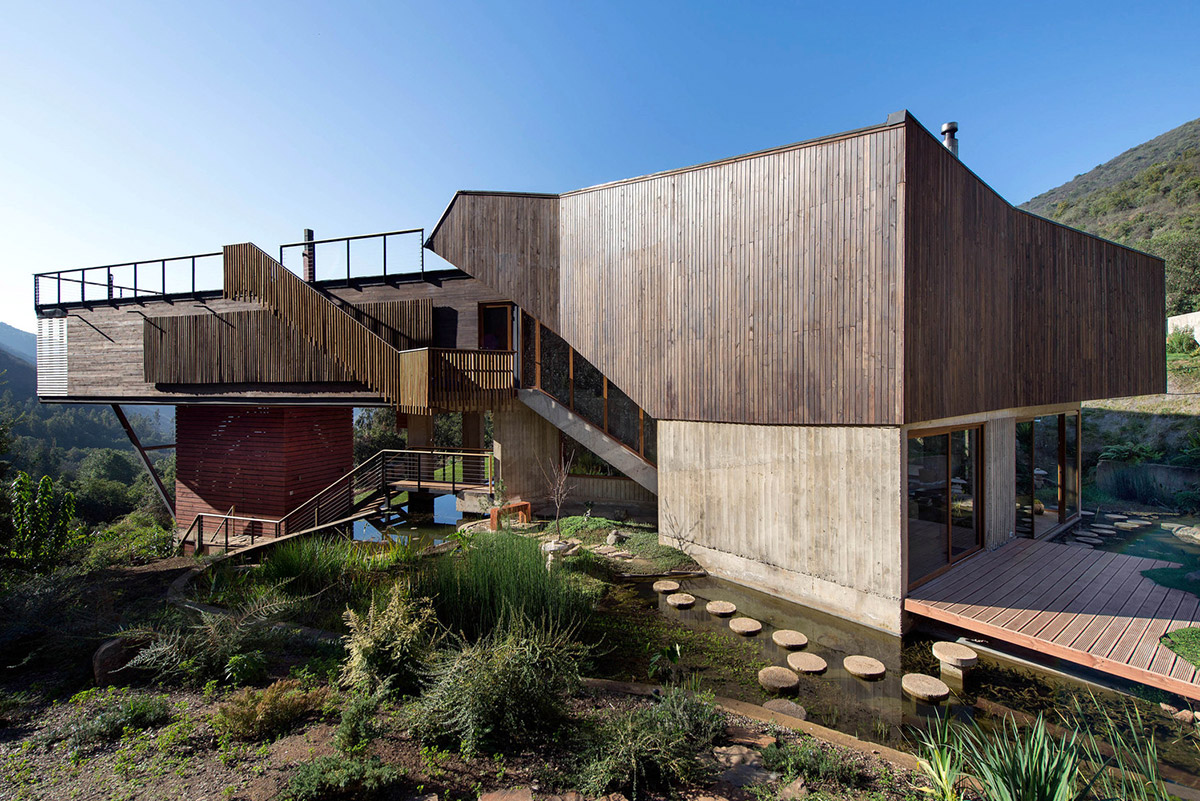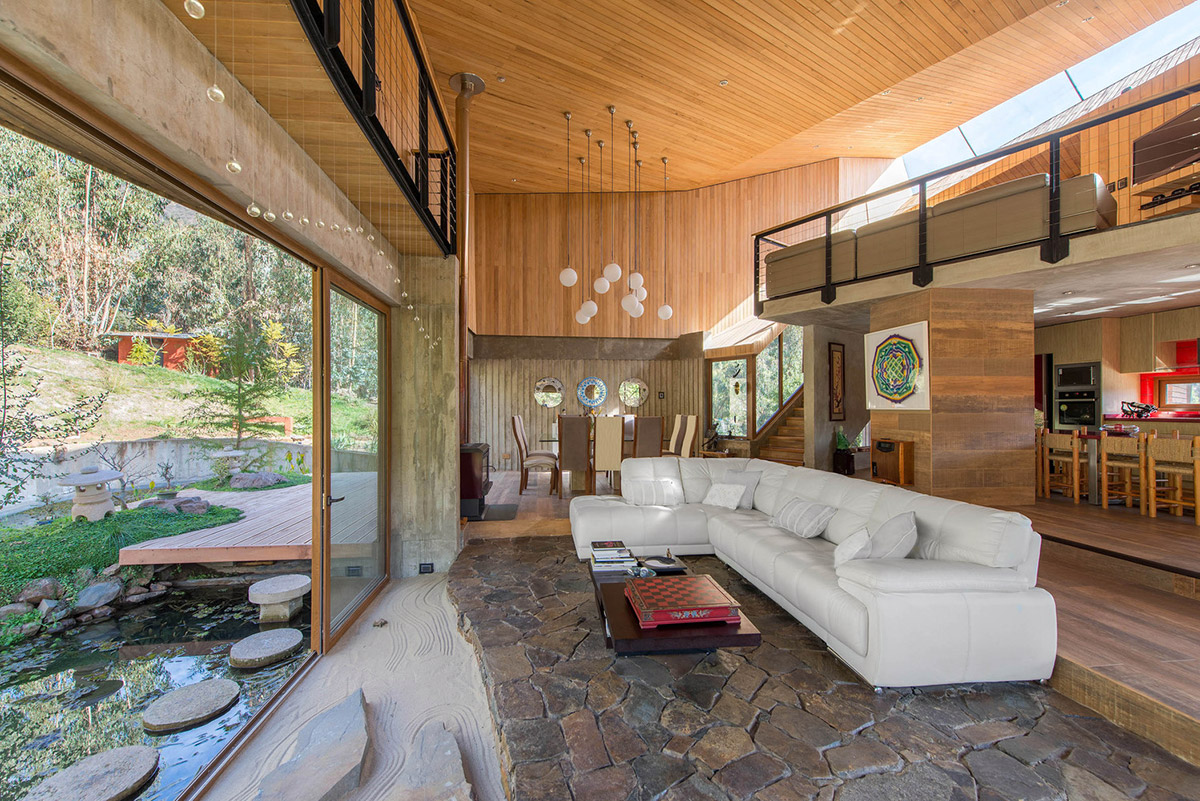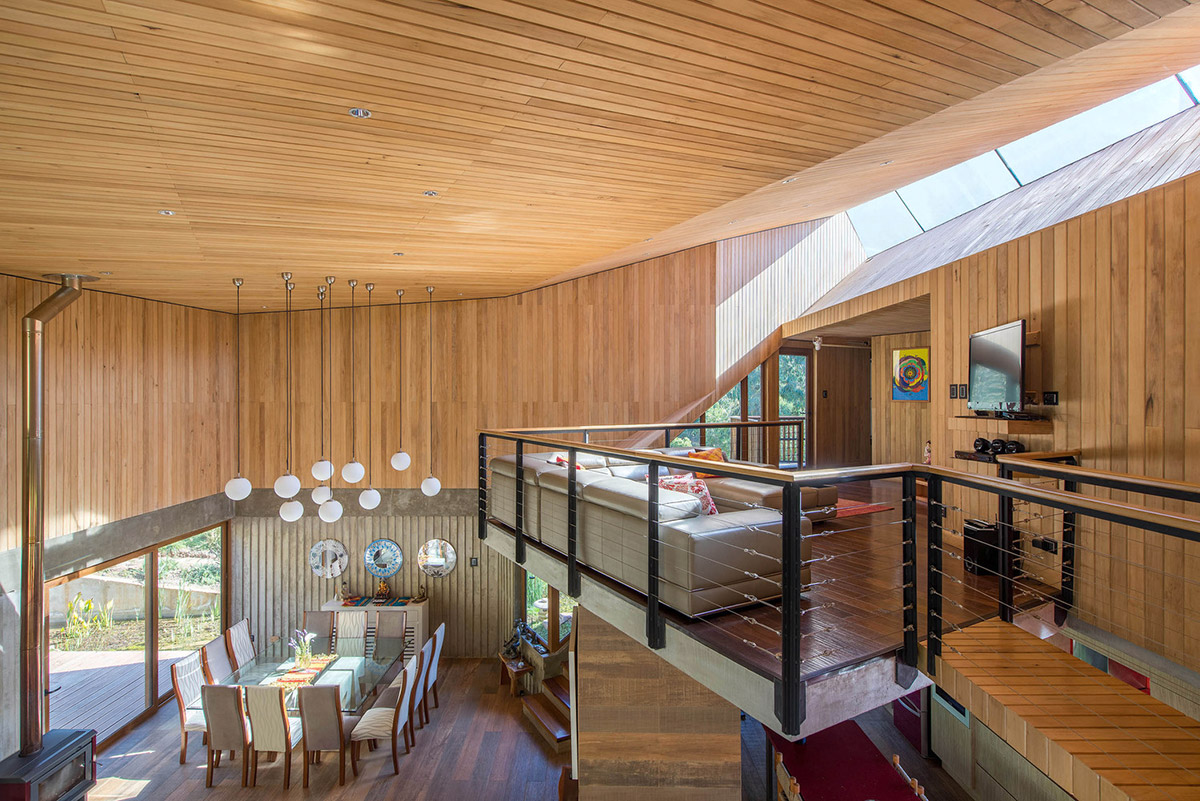 The natural materials used in the home's construction vary between weathered grey-toned wood to bright, fresh lumber, from red-stained frame and supports to light, crémé-toned siding. Large windows break up the angular shape with brilliant views. Each accent is unique to the portion of the home it is connected to: on one side, the access walkway consists of black metal and sleek wood handrails, whereas on the other, the rooftop stair is protected and embellished by wooden slats that match the home's contiguous siding.
There is no question that the El Maqui House is a stunning work of modern art, customized and unique for its specific environment to great effect. The stunning juxtaposition of natural materials and attention to detail for light, air, and water make for a functional and artistic residence large enough for a demanding family.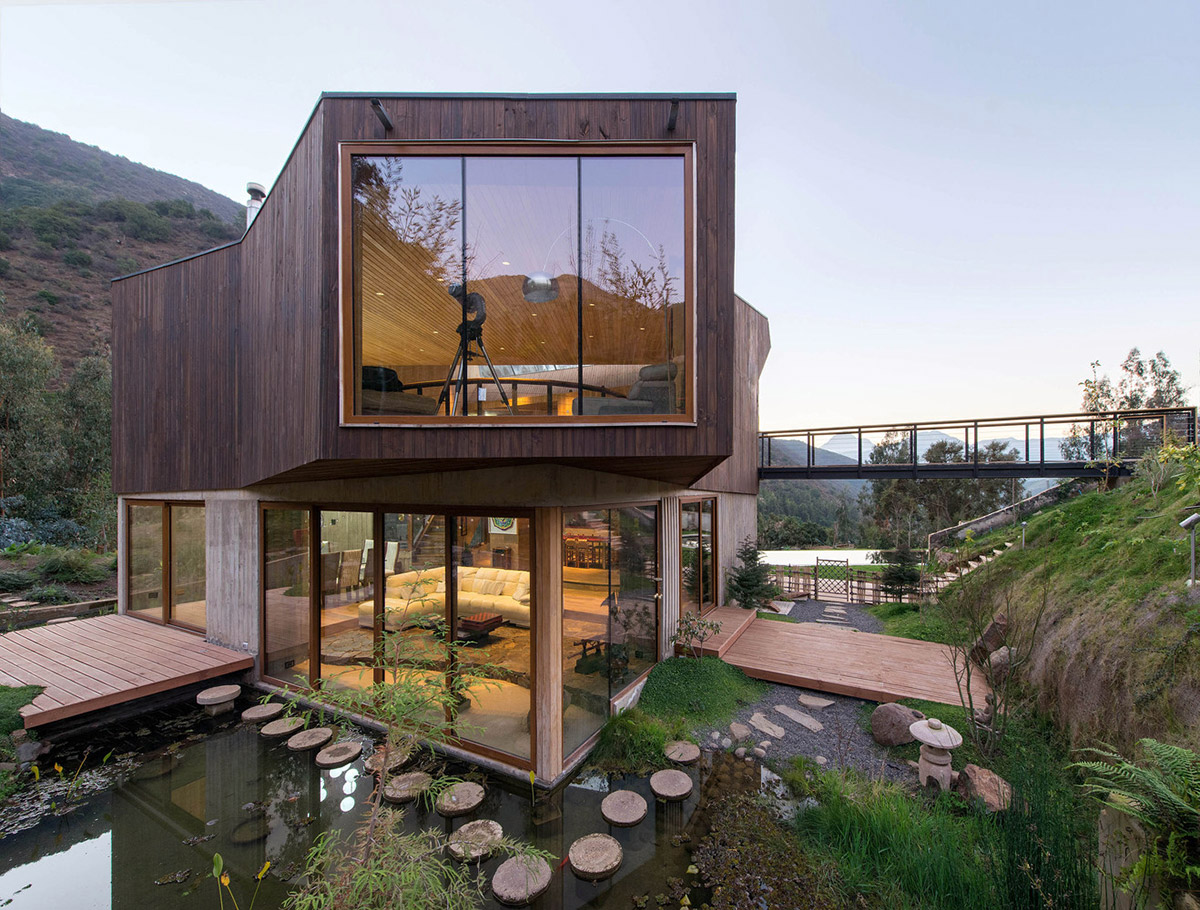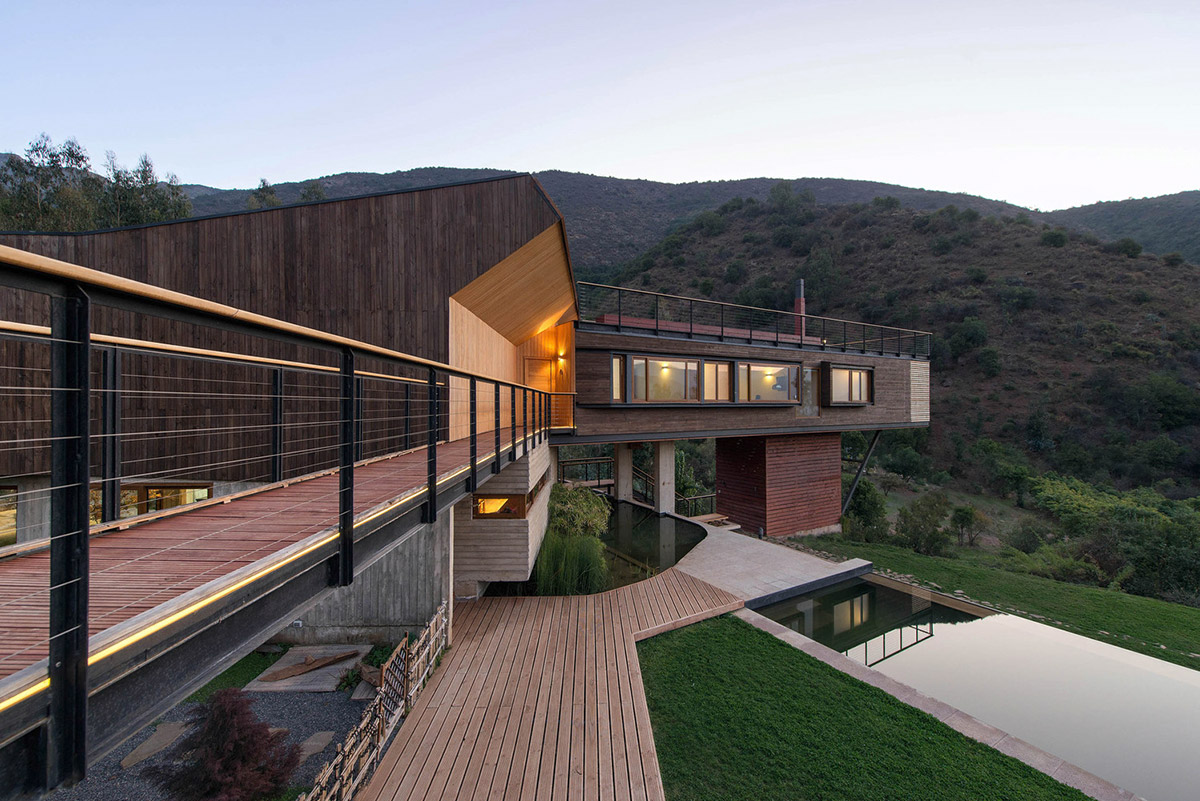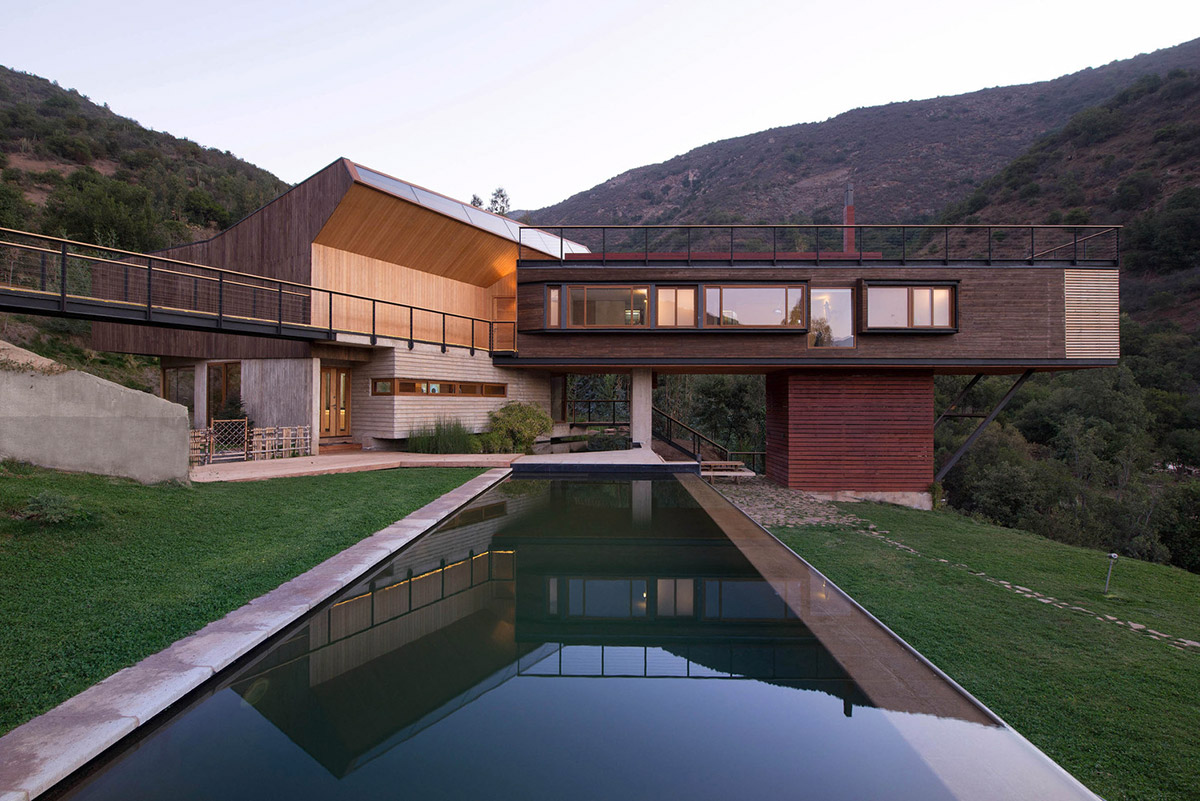 Photos by Felipe Díaz Contardo