Often, with commercial buildings and high end businesses, we see a lot of unique designs and playful ways of ramping up the architecture to stand out. Rarely do we see that with a residential home. But the Fox Hollow Home is in a category all its own. The massive 4357 sqft home is built in the outback of Paso Robles, California where it appears to have been teleported to the dessert surroundings. The talented architect Norm Applebaum was tasked with the job of designing a very non-traditional house architecture for an equestrian and to work around three multi-trunked oak trees.
The main obstacle of this home was its location. The area experiences major wind gusts, sometime upwards to 80mph. So the I-beam design of the roof is constructed out of solid steel and weighs about 227lbs per square foot and is joined by a concrete form.
The home itself has floor to ceiling windows which give the residents a clear view of the breathtaking Californian landscape below. But the unique roof points in all directions and extends far past the edge of the building to create multiple areas for lounging that are shaded from the Southern sun.
Materials such as natural stones, light woods, and grey veined marble make up the majority of the home's high end décor and amazing architecture. The custom finishes can be found throughout the house in the form of cabinetry, feature walls, and even the furniture construction.
Inside, the house is a wide open escape from the city. But outside, the structure looks like a futuristic ship that's coexisting with the unparalleled Californian outback. It's definitely a unique design, one that you have to see to believe.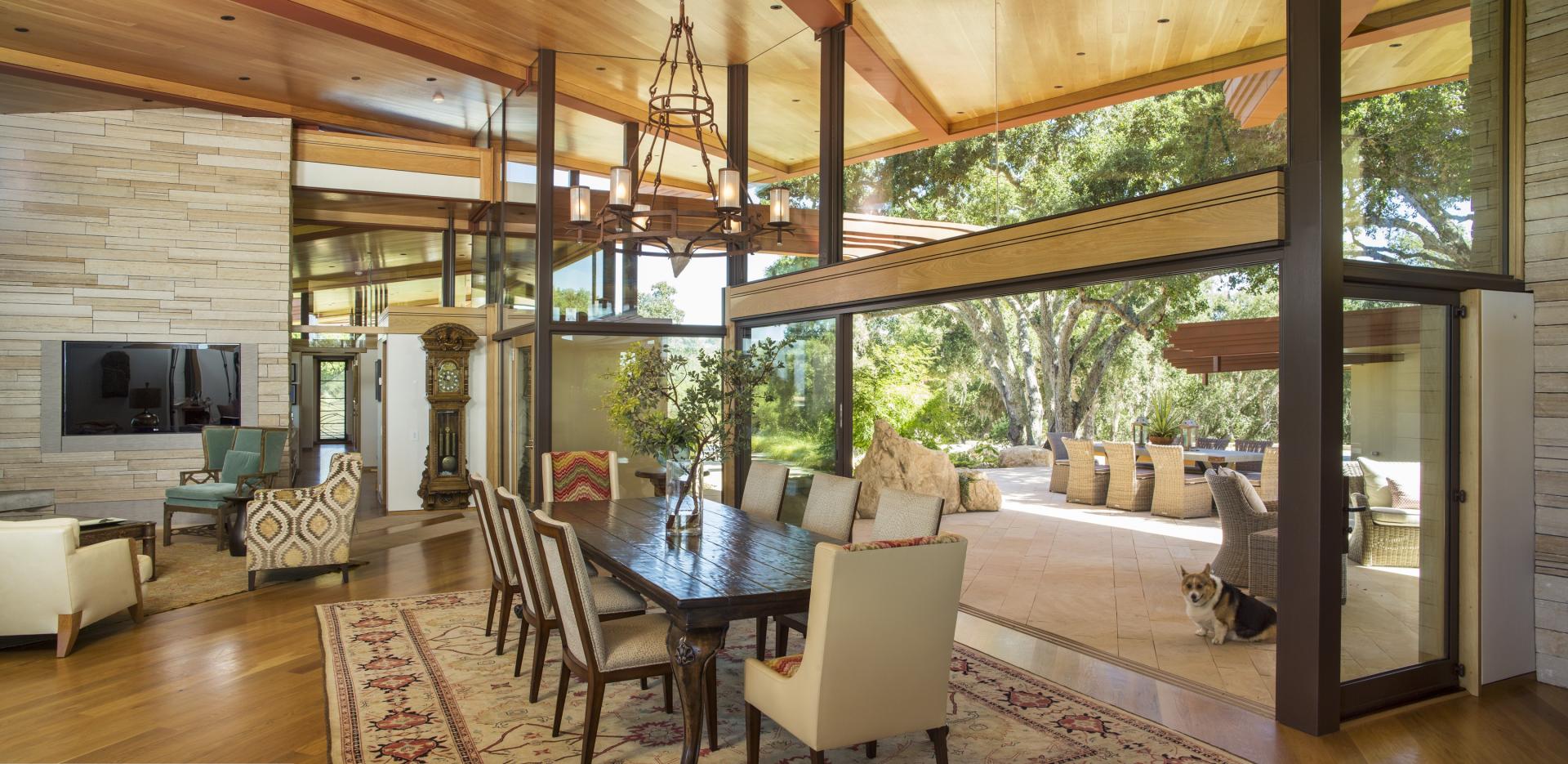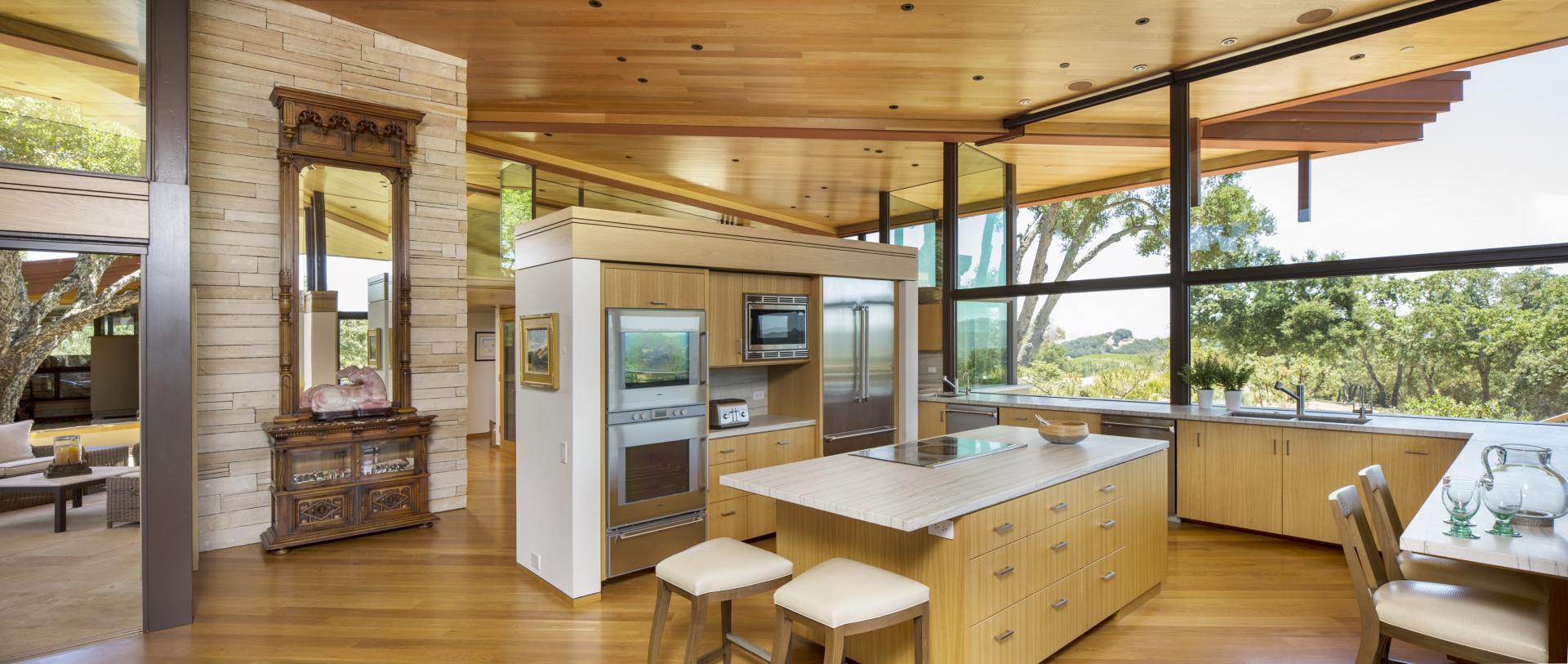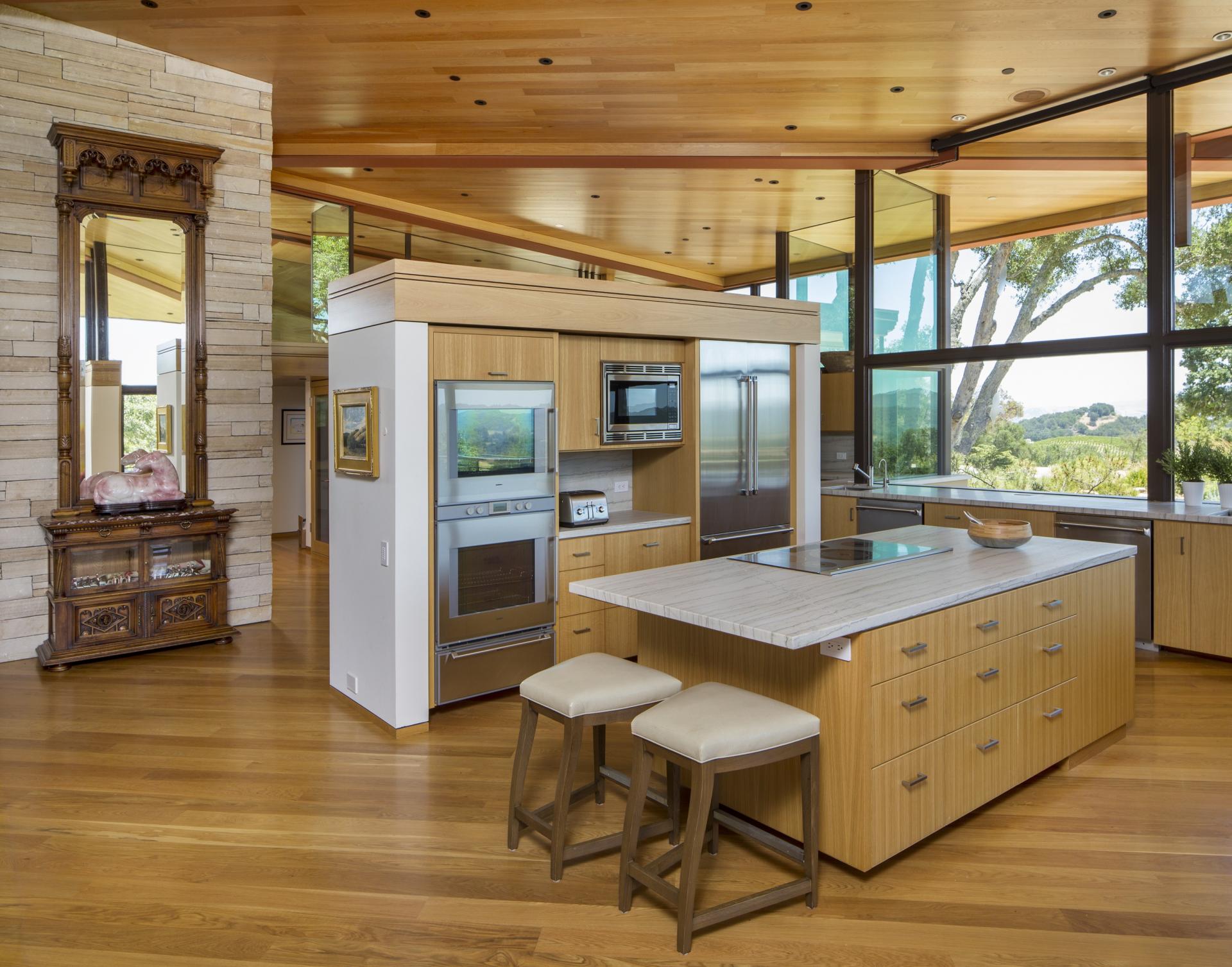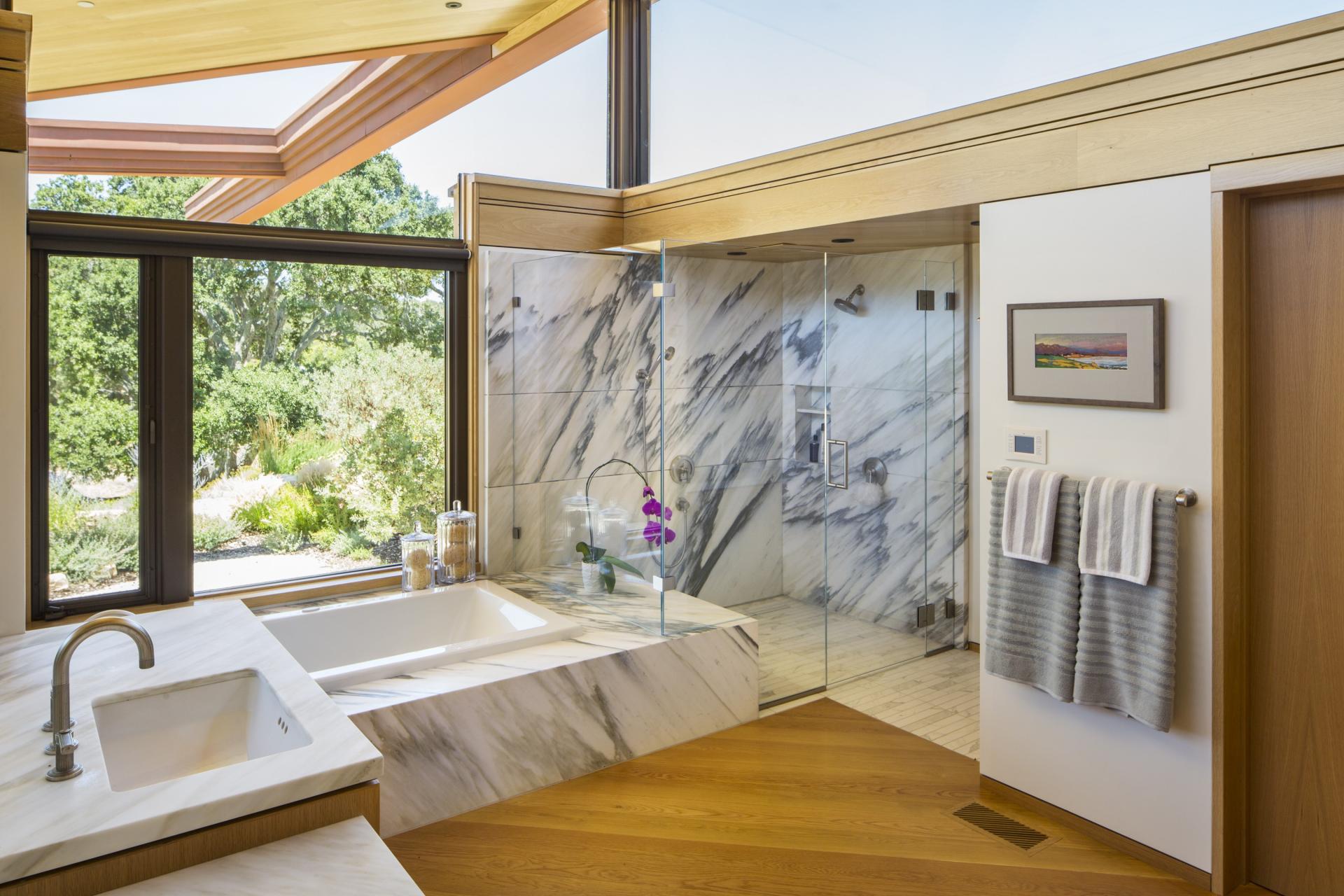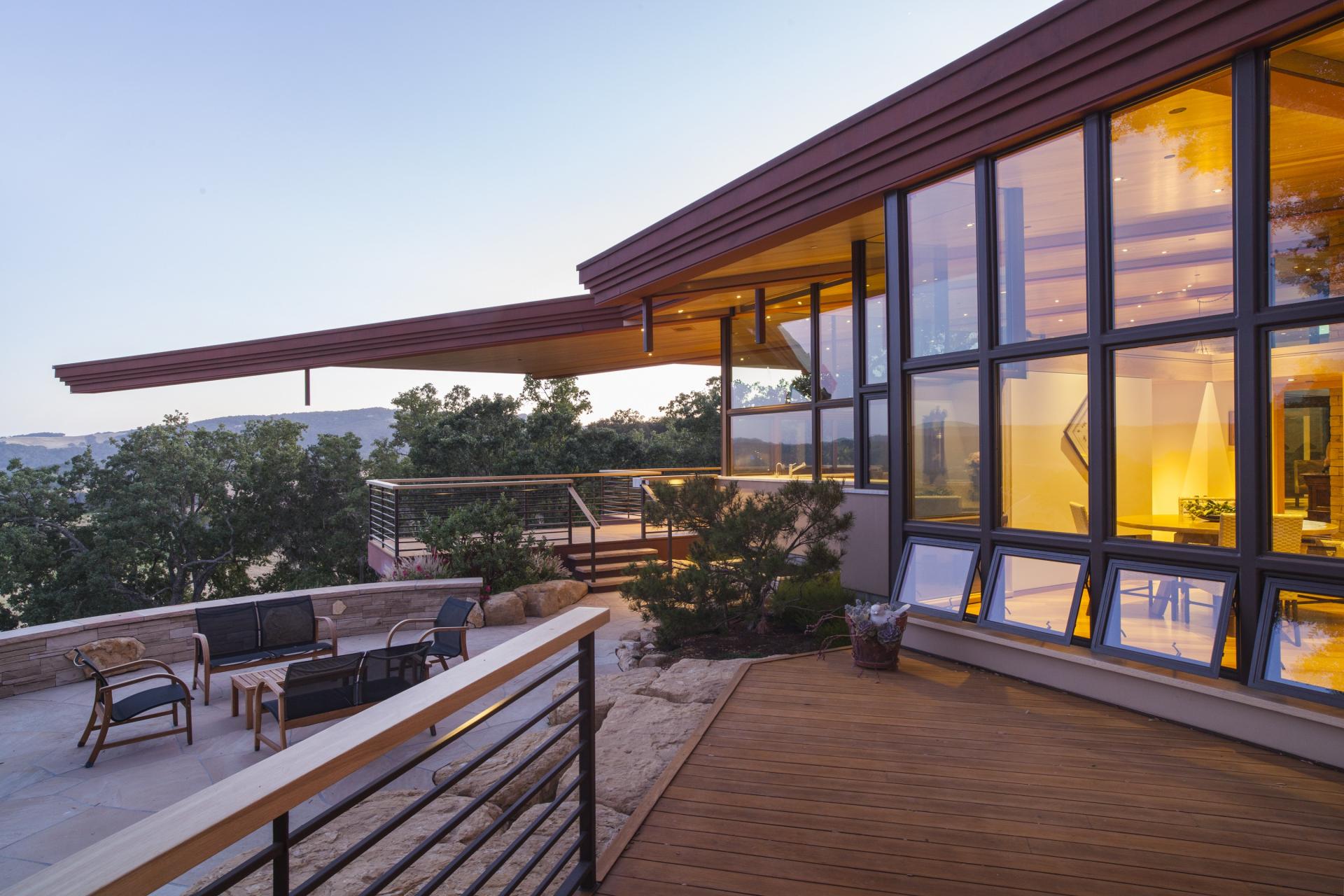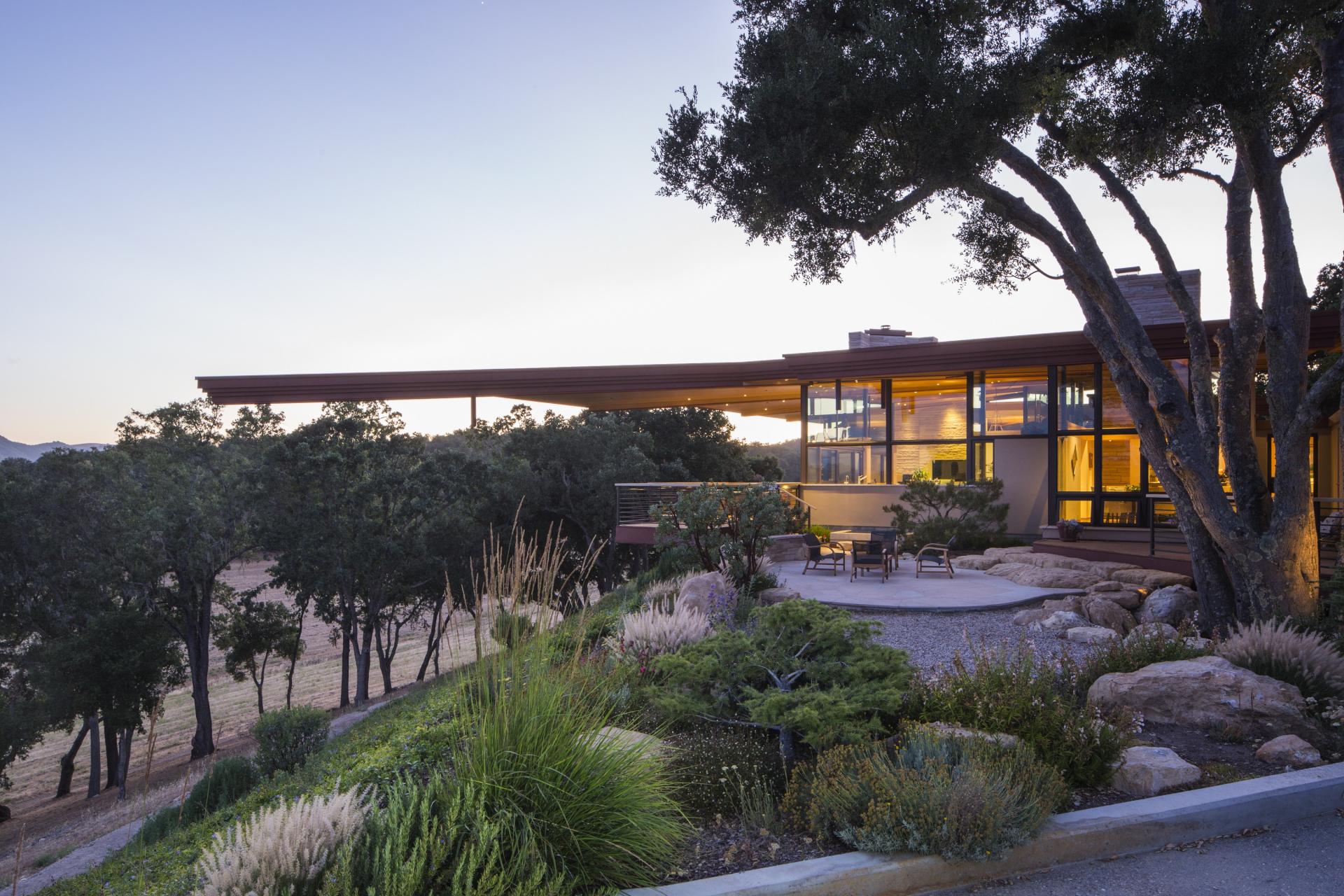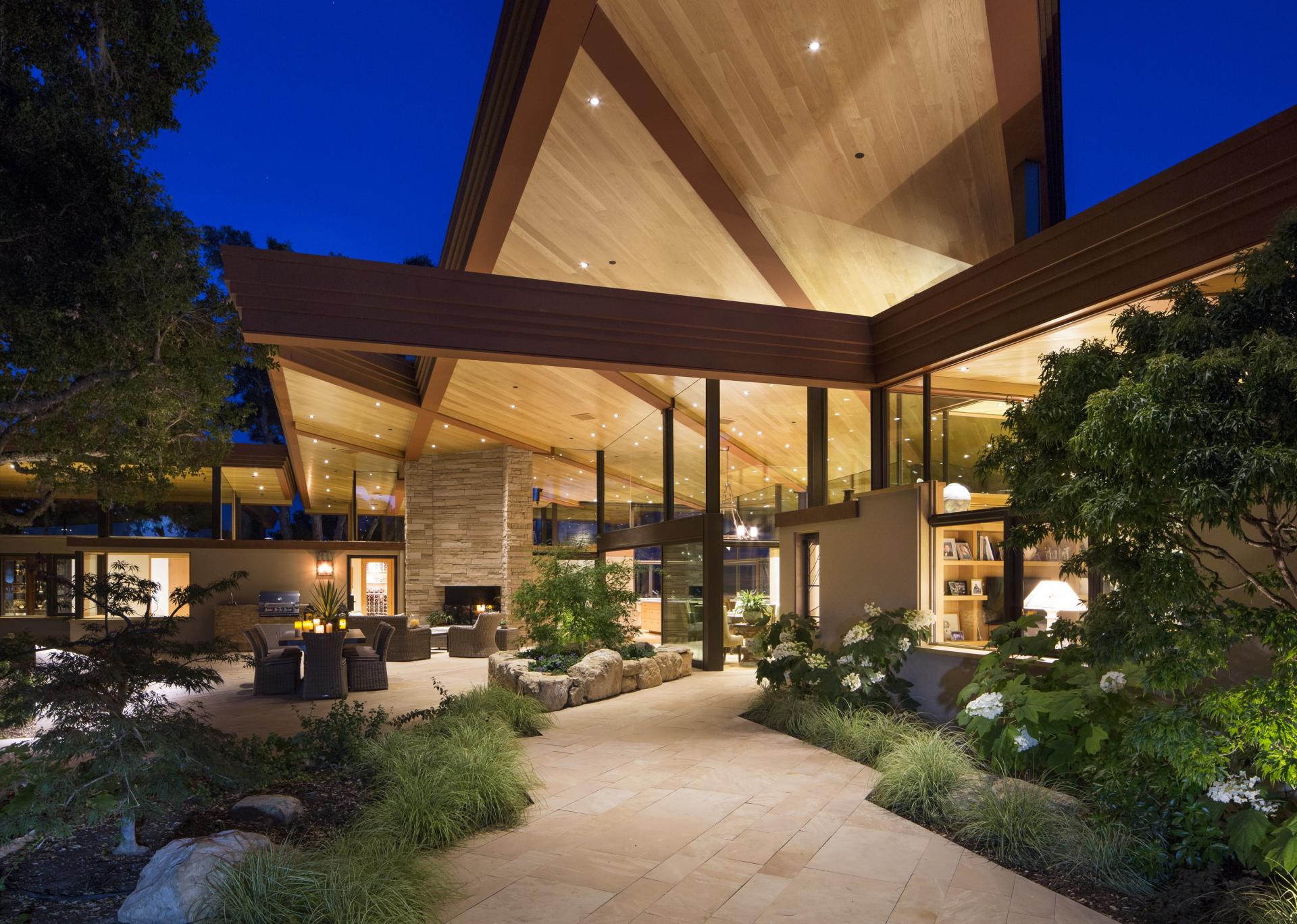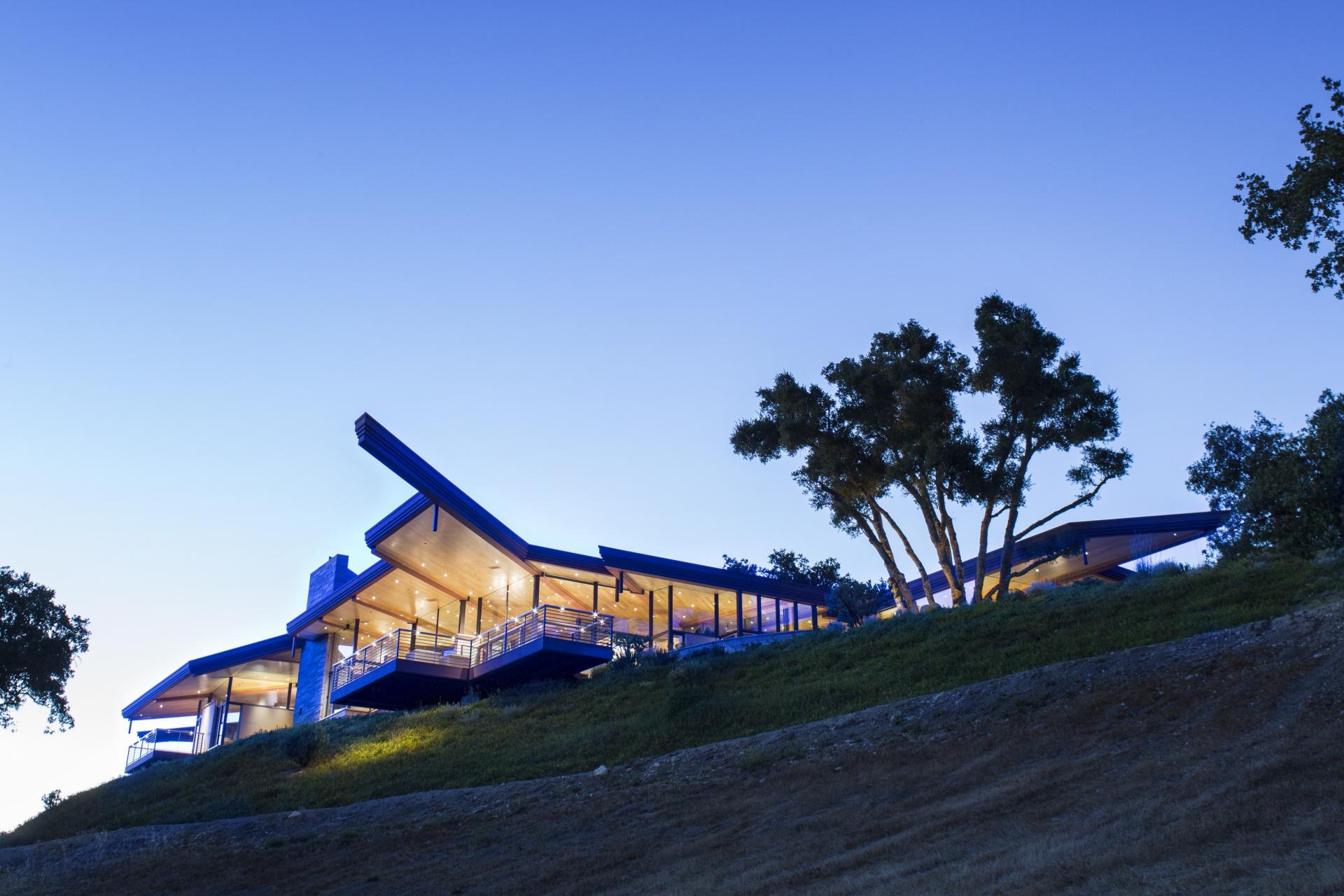 Photography by John Durant