If ever there were a way to live within a work of art, this contemporary estate is the first step into a world of elegant fantasy. Appropriately named Serenity, the amazing architecture pulls together sweeping white lines and glass façade overlooking an absolutely stunning vista for a completely otherworldly experience. With its luxury interior design, the 2,667-square-foot home evokes a decidedly beautiful aesthetic, marrying angles and solid lines to beautiful geometry.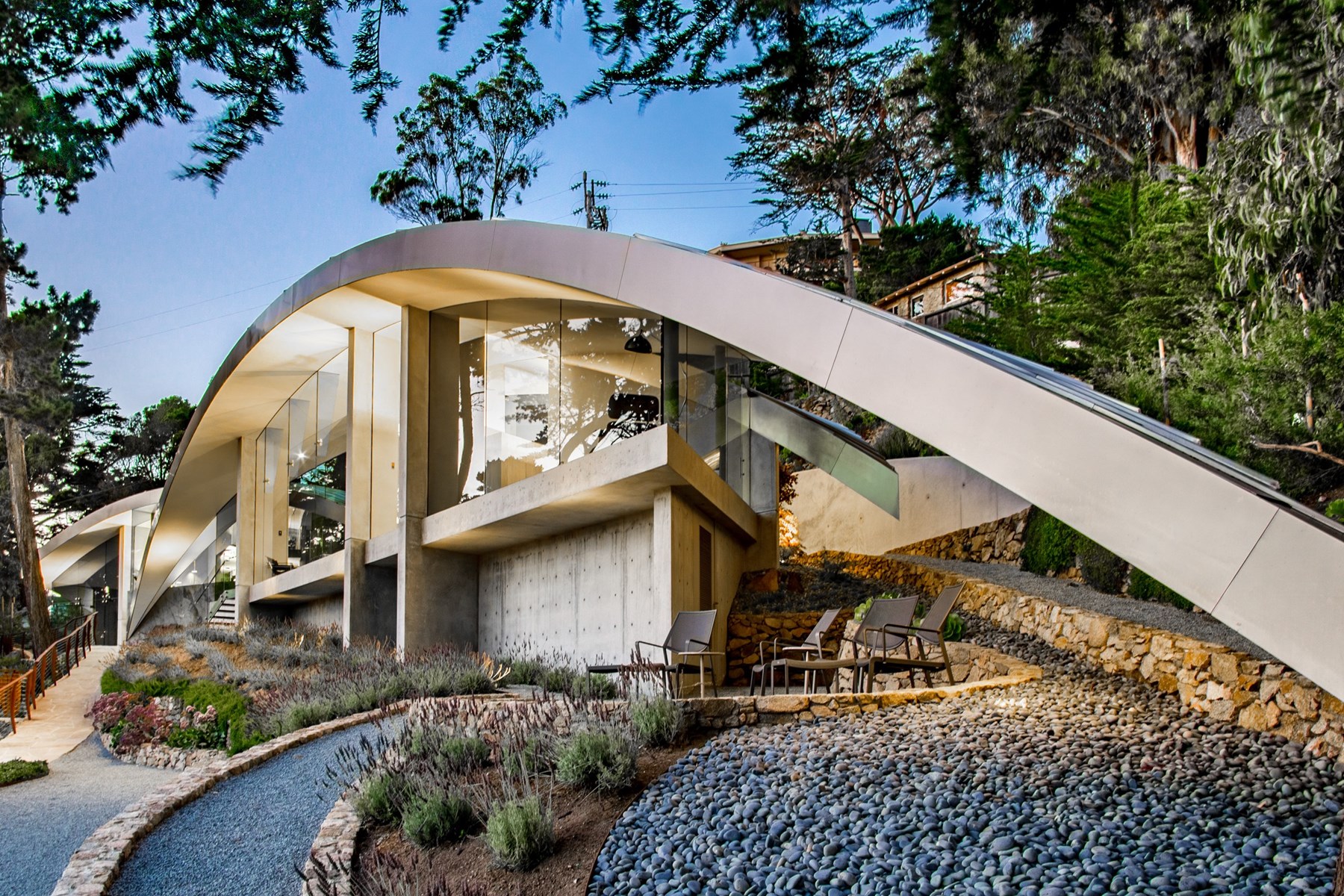 Carmel and Monterey already boast fantastic views, but the chance to live within them is just too good to pass by. A deep connection between nature and contemporary design flourishes in Serenity, accomplished handily by Wallace E. Cunningham, the architect who worked alongside the owner to bring this vision to life.
The home itself is quite a bit to take in at first and warrants thoughtful investigation. Contemporary whites, natural stone textures, and blue-green hues combine in a richly oceanic aesthetic that only builds on the solid foundation laid by the home's structure. Each and every room is enhanced by natural light, inviting in the wonderful vista through all-encompassing glass.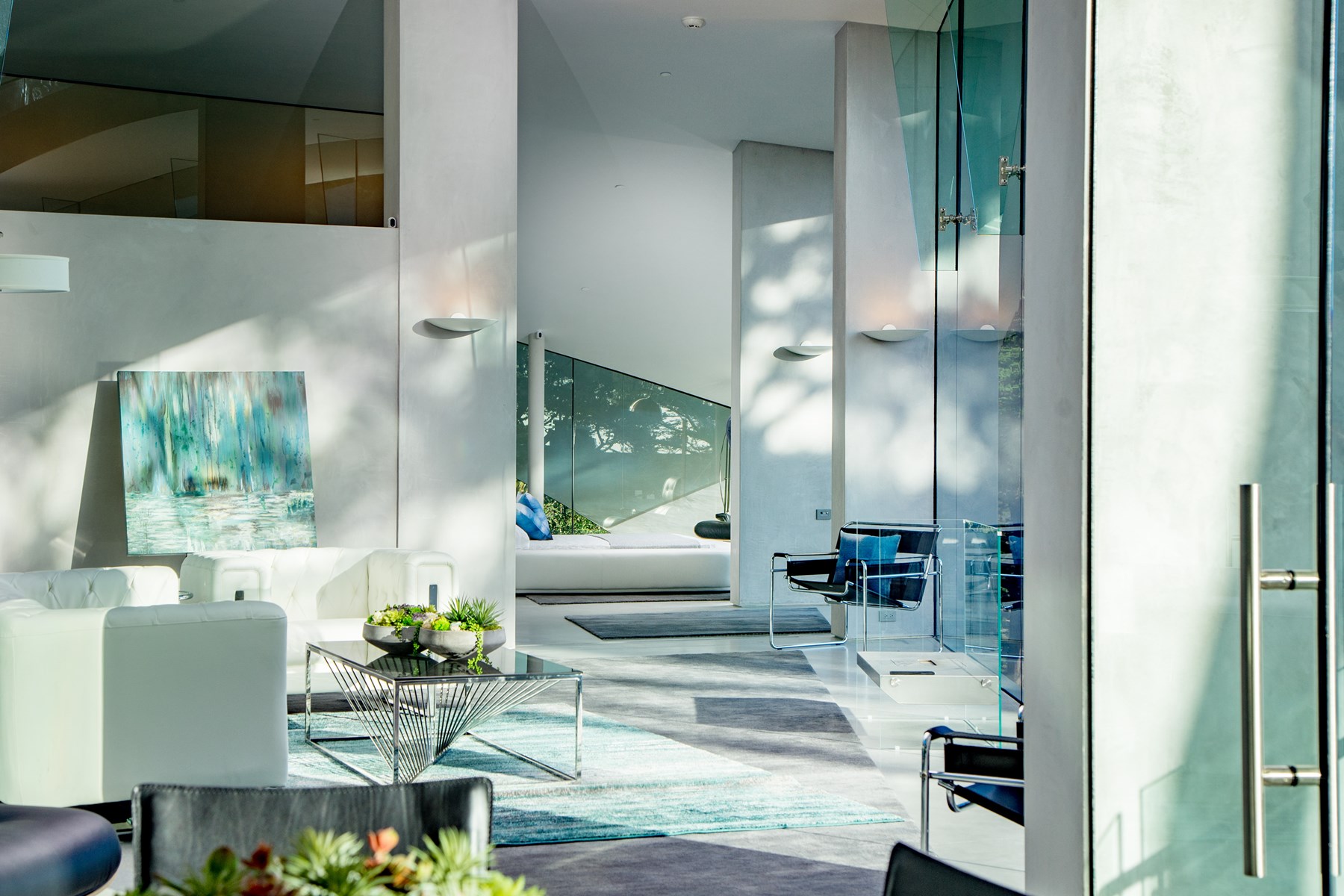 In the common areas like the living room and dining room, the floor-to-soaring-ceiling glass gives the entire home a sense of weightlessness, as if floating on the warm Monterey air over the crystalline blue waves of Wildcat Cove. Every inch of this incredible oceanfront house is deliberate by design, down to the graceful arc of the roof's curve over an outdoor seating area and the ocean blue lava stone countertops in the kitchen area. Subtle, sometimes hidden amenities pull the home out of the realm of fantasy and into functional reality, including a sophisticated radiant heating system.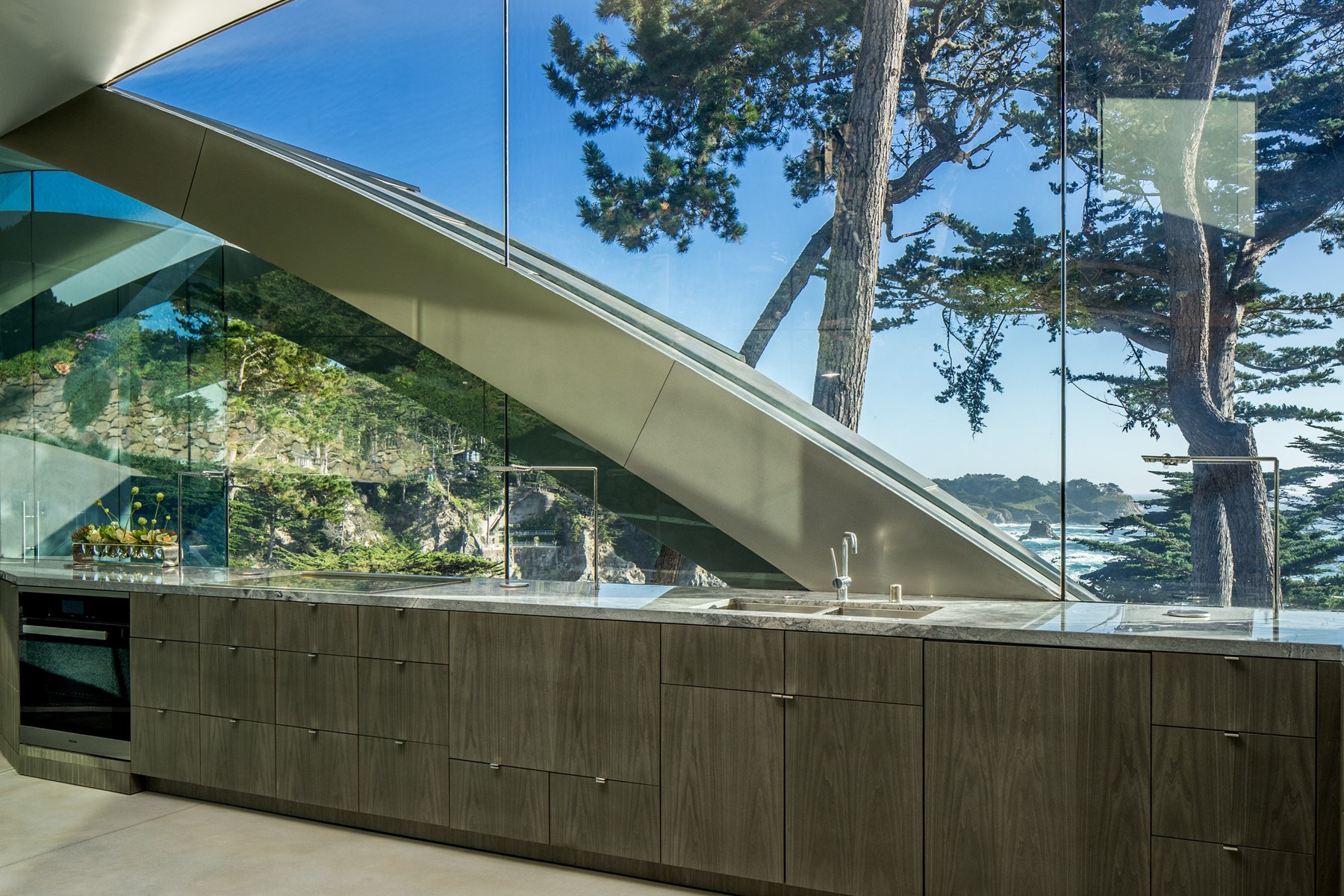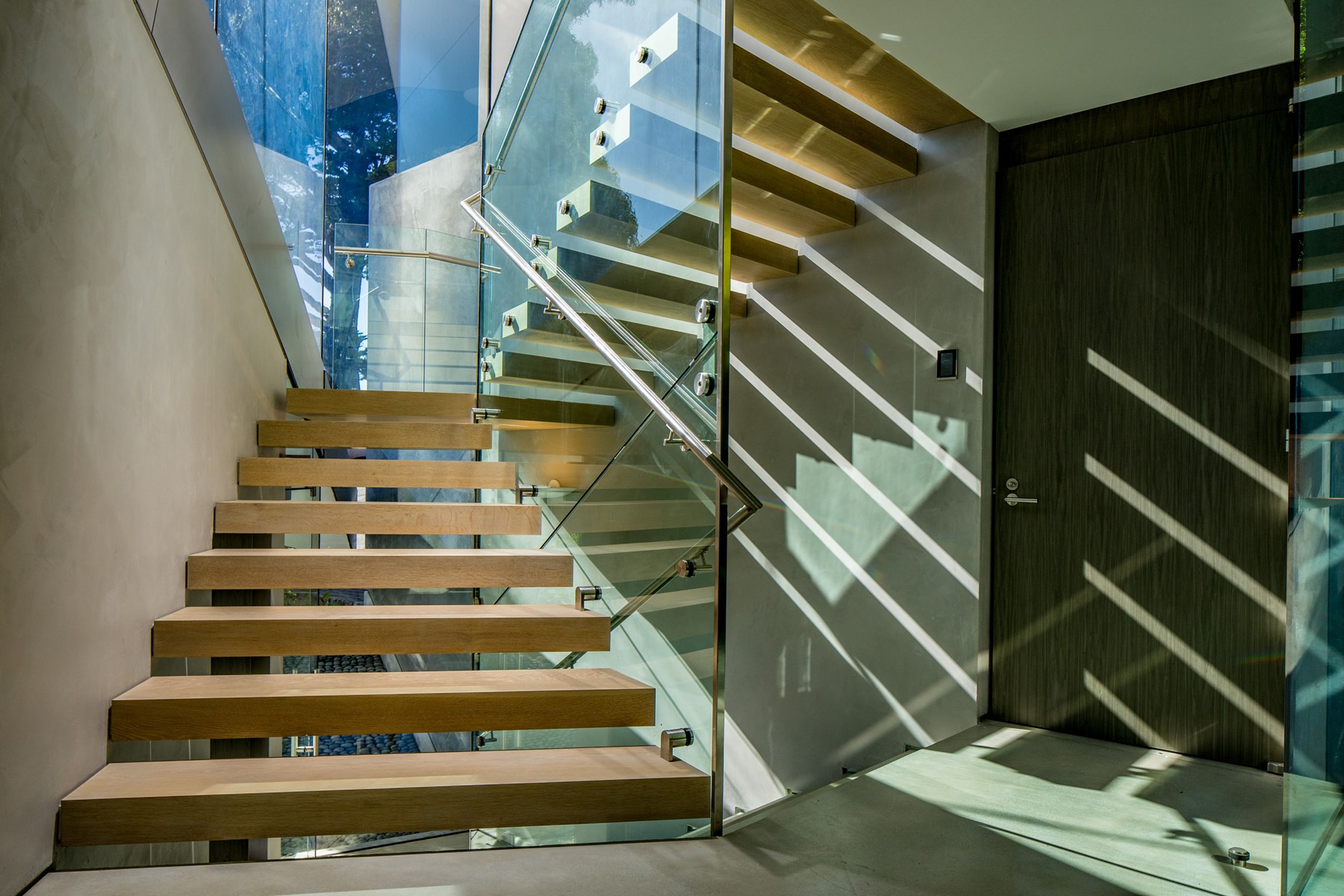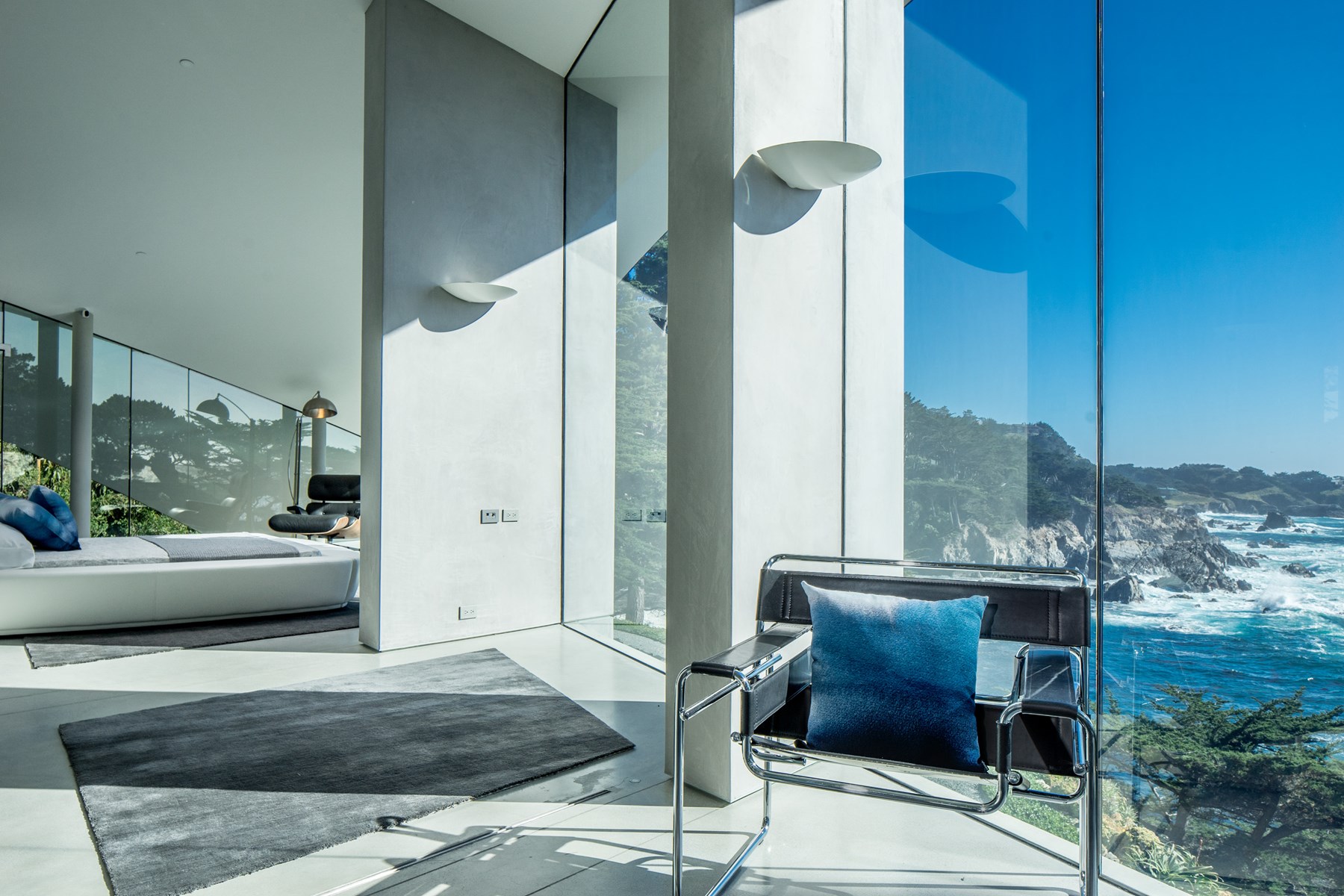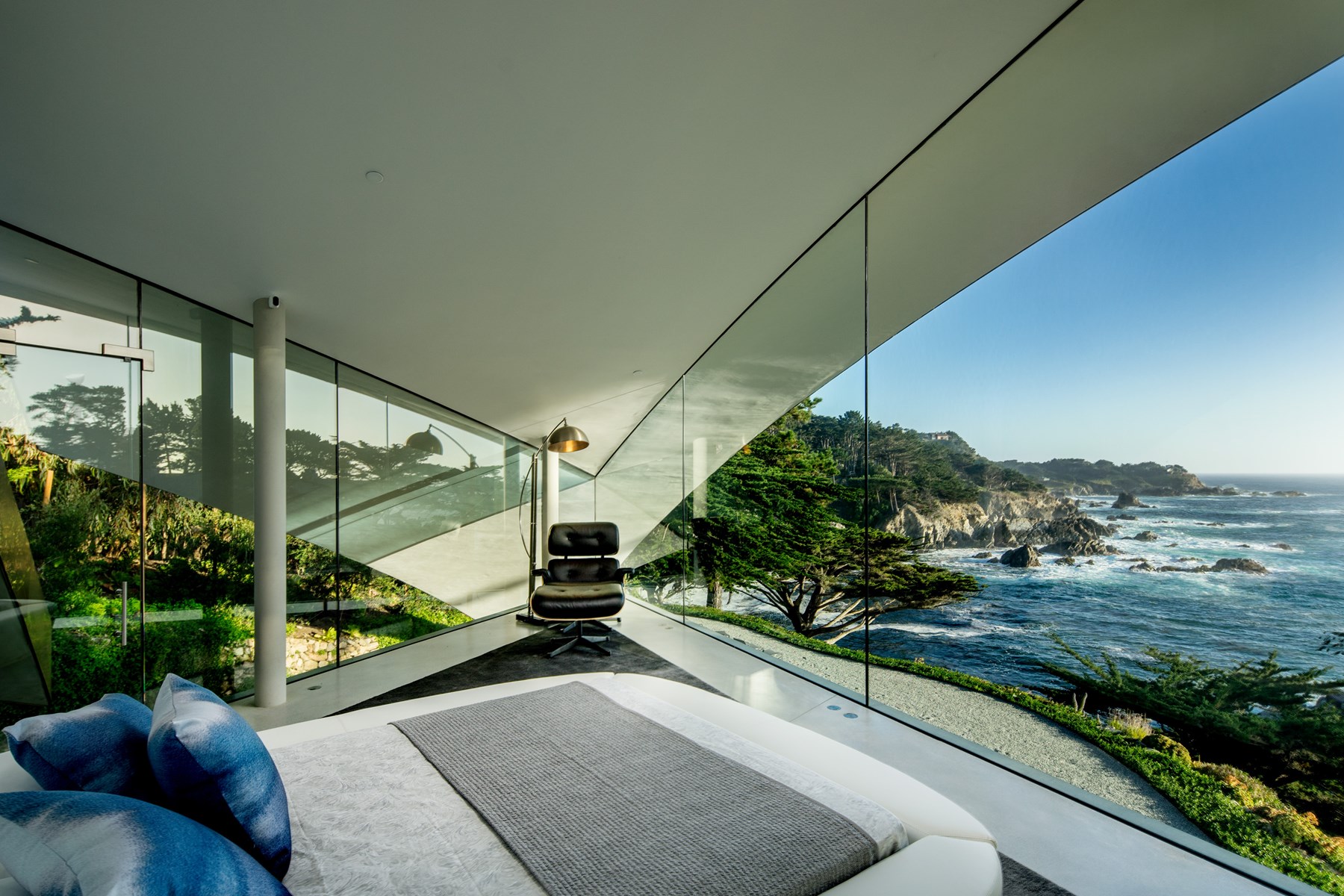 There is an impressive balance between nature and contemporary art that Cunningham has achieved in Serenity, and anyone that embraces that connection would benefit from the lessons taught by this property's very presence.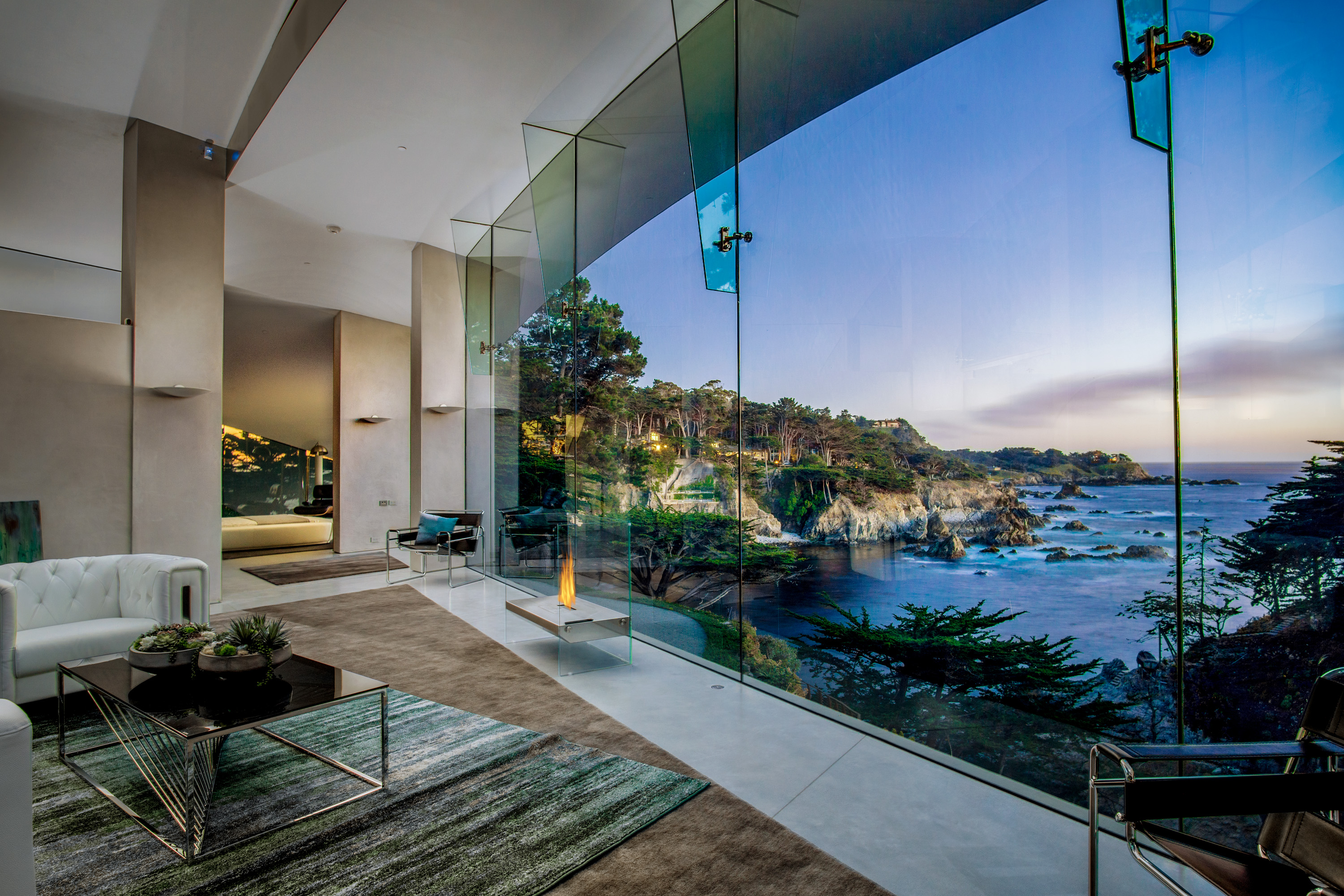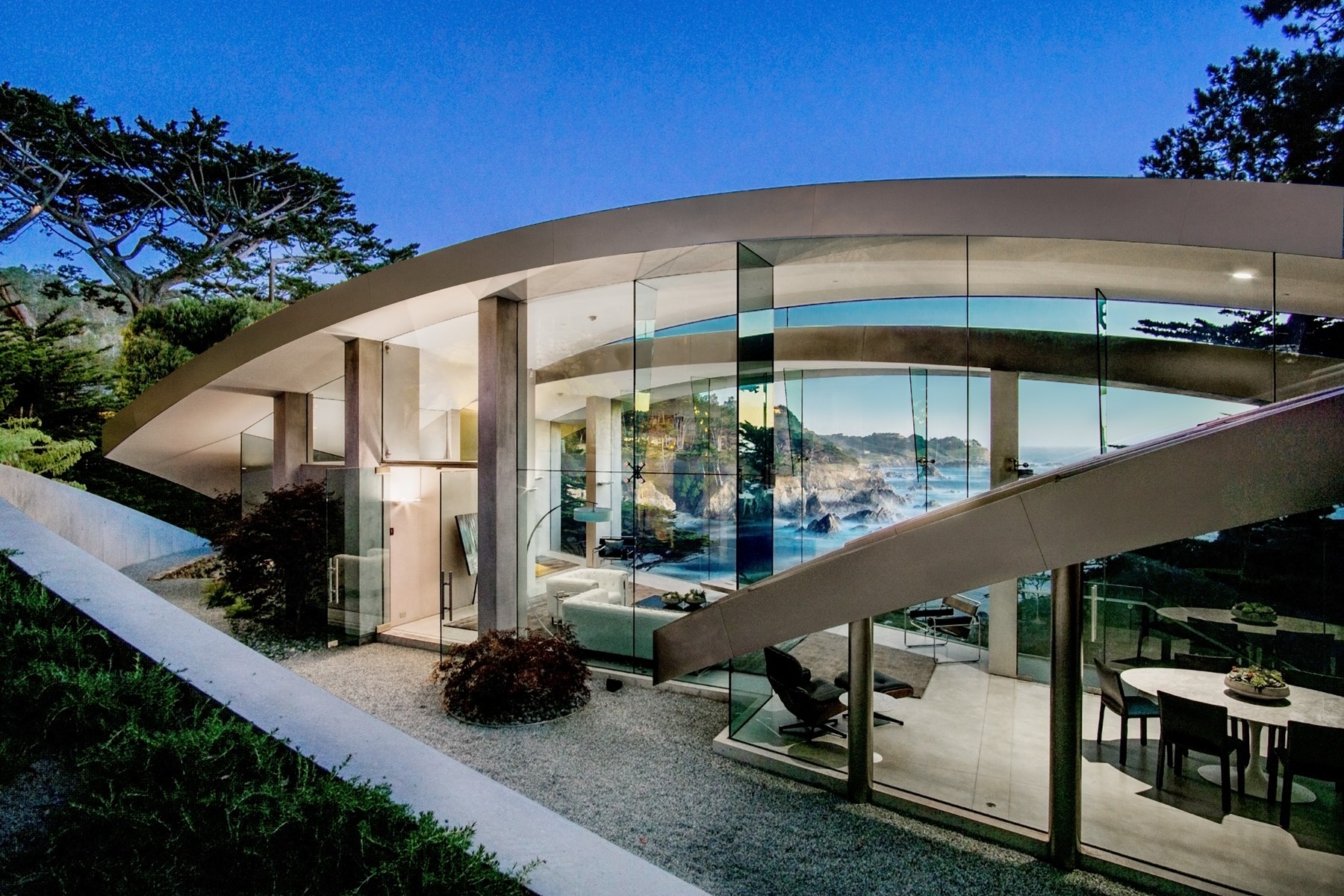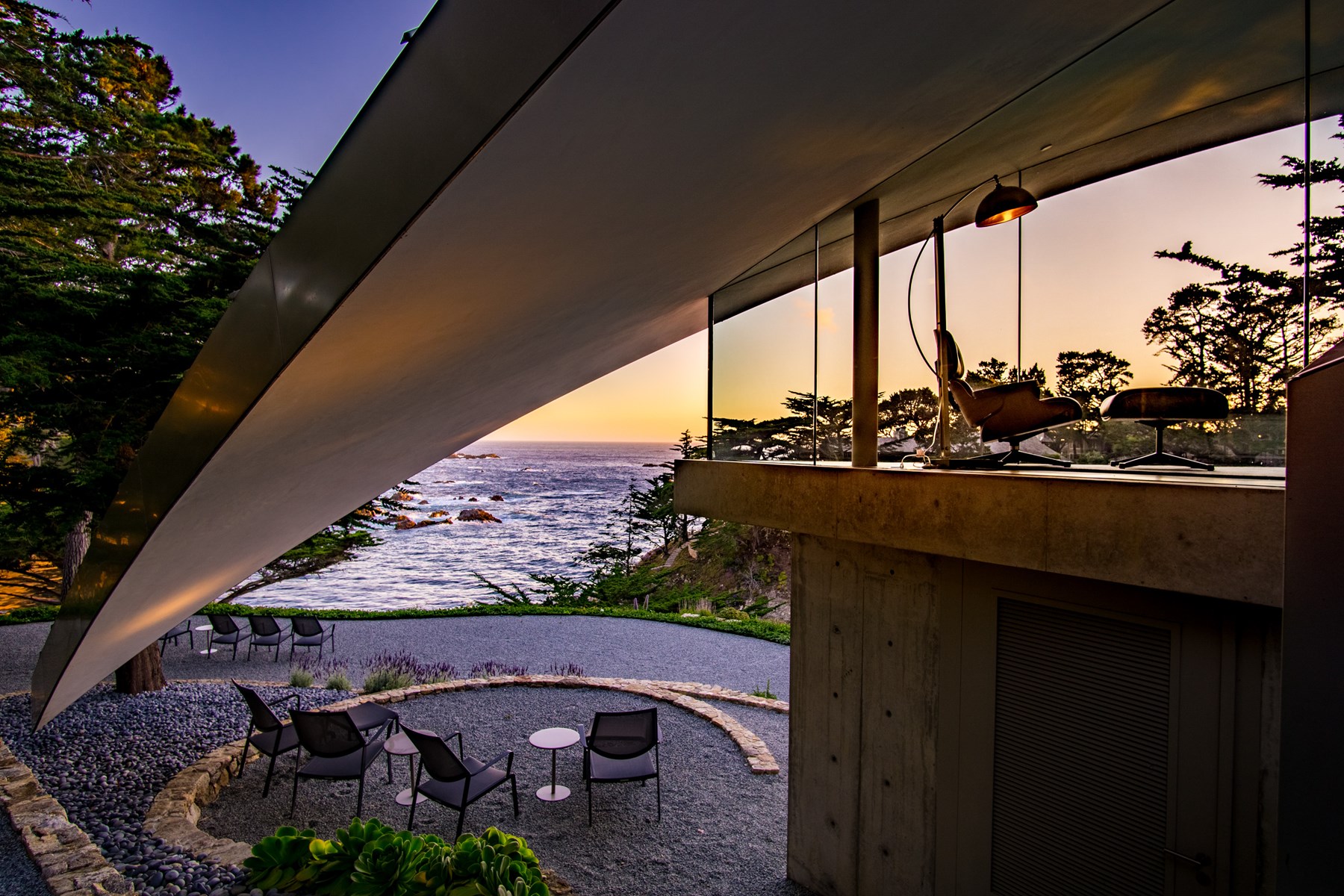 Source: Art of Living by Sotheby's