Style and décor isn't something that every guy thinks about. But they may just learn to appreciate it after seeing this gorgeous, white loft apartment. It's a dream made in bachelor heaven and located right in the heart of Prague. Designer Jakub Komrska wanted to create a space that was functional, open, and masculine. And he certainly achieved that.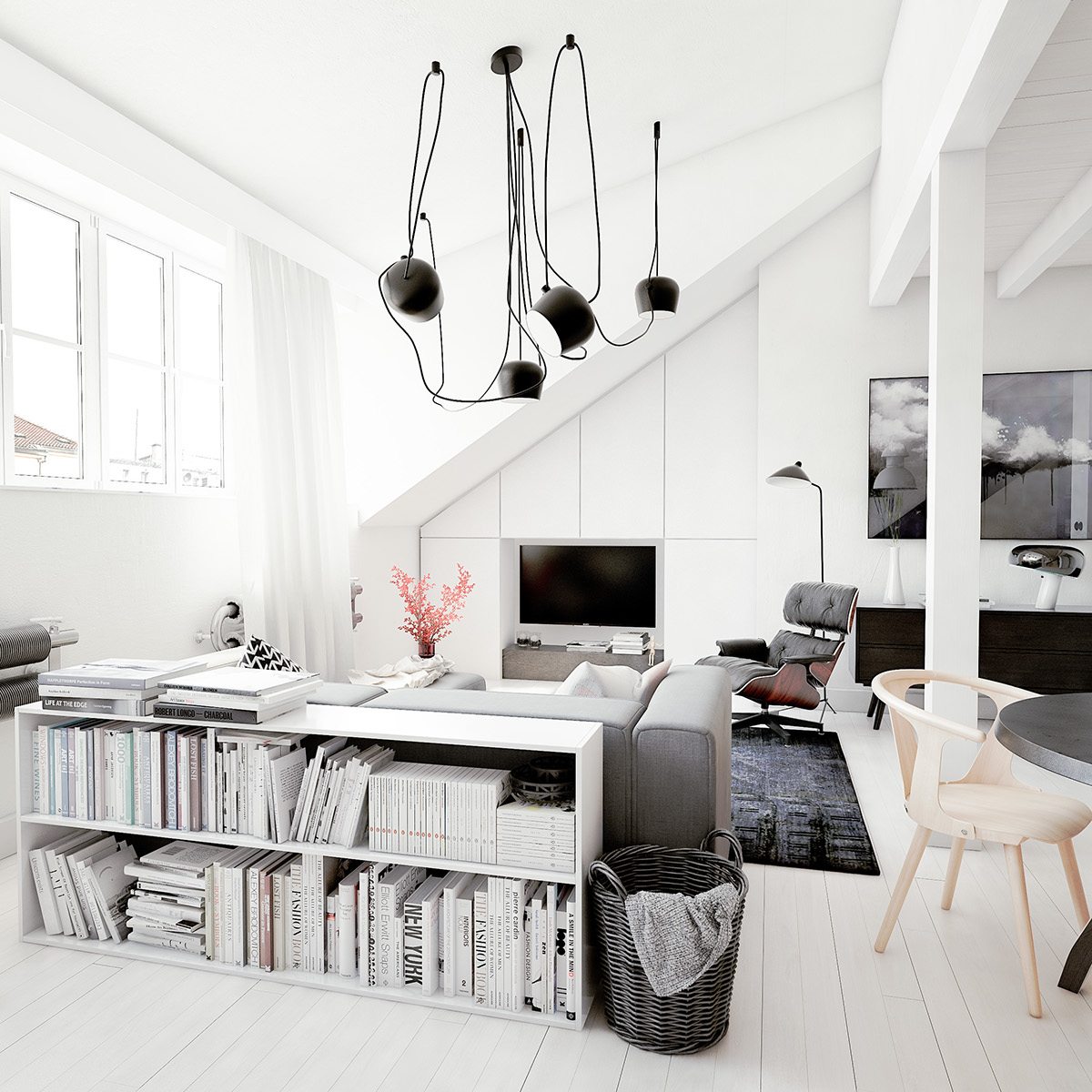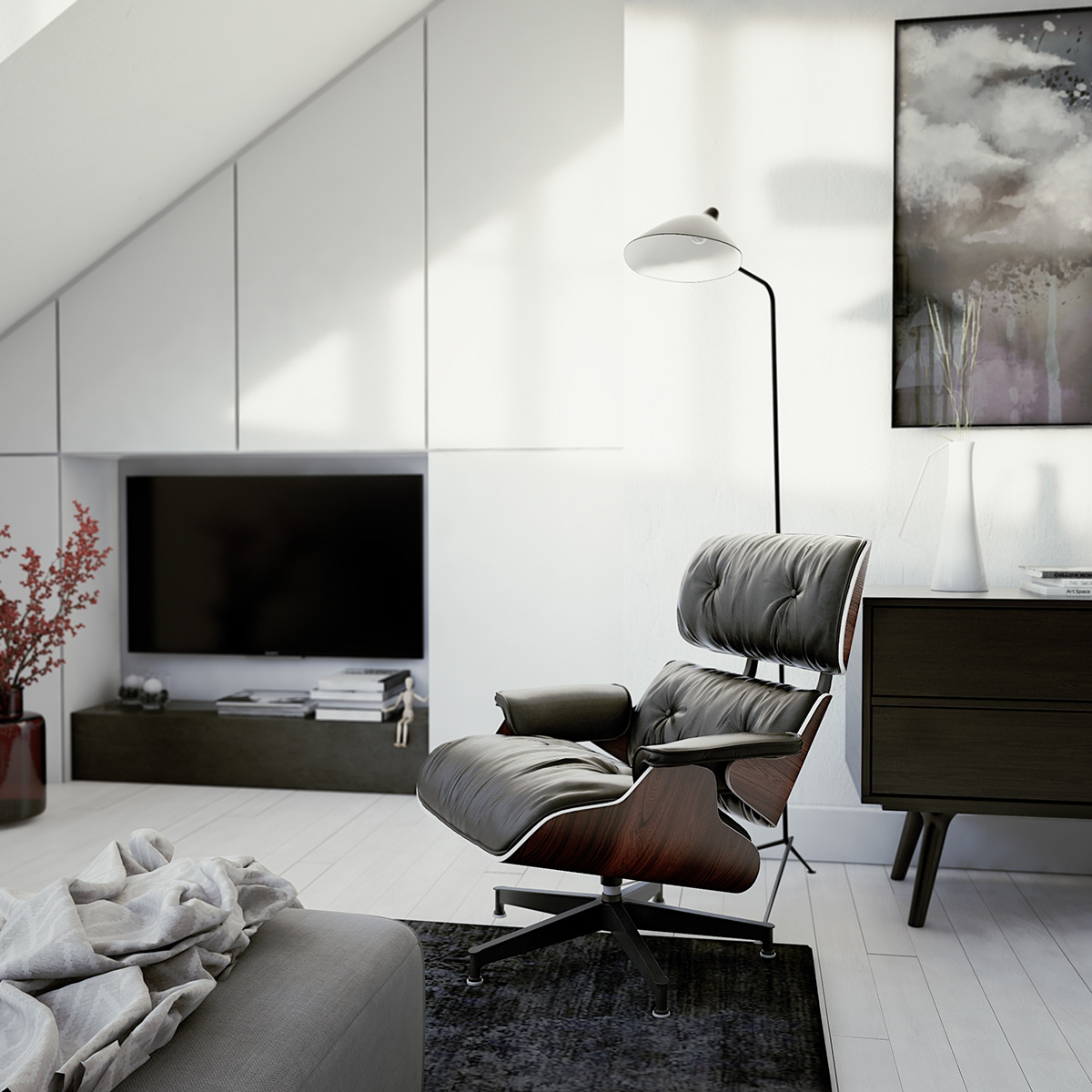 Although this loft is fairly manly, as a woman it still appeals to me. Perhaps it's the heavy use of my favorite color. Black. Or maybe the gorgeous black and white tiled mosaic backsplash in the tiny, but roomy kitchenette. Regardless, the space is easy on the eyes.
White washed painted wood boards line the property from end to end and provide a nice base to set the layout on. Contemporary furniture items of greys, blacks, and white are placed throughout and are adorned with plain or geometric accessories. The kitchen, off to the side from the comfy living room, is comprised of plain black, flush faced cabinetry and stainless steel appliances. It breaks up the crispy white background and compliments the white loft apartment perfectly.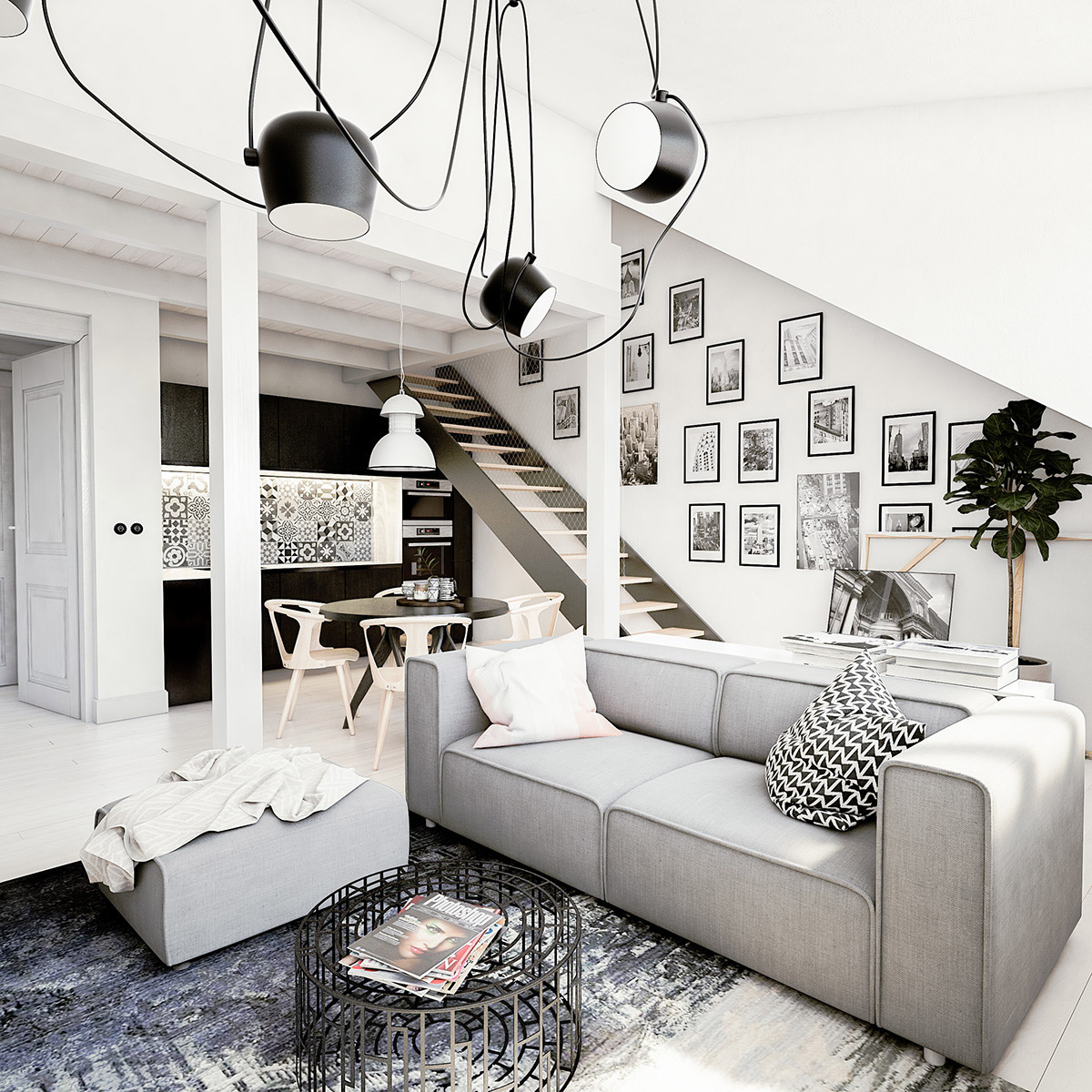 Modern art hangs on the walls, giving relief to the tall ceilings that reach upstairs to the loft style bedroom. A thick wood beam is used as support as well as part of the plan to break up the black and white color palette.
Although mainly white, this apartment is full of style and character. The pop of red in the glass jar vases that are found sitting idle in a few corners give the apartment the splash of color it needs.