A recently completed, 120 square meters contemporary home in Sosnowiec, Poland, this project explores the depth and range of sumptuous black and stark white to create accents of style and sophistication. Designer Widawscy Studio Architektury creates a symphony of modern black and white interior in the M68 Apartment, evoking a textured intricacy that adds volume to the narrative.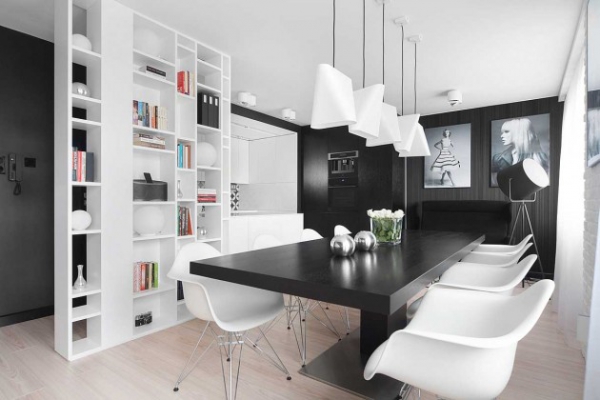 The apartment is spread over three levels and creates crisp uncluttered spaces through a careful molding of surfaces and elements in black and white. The high gloss finish is perfectly complemented by the smartly organized layout that creates individual space through the sleekest of strokes. The storage is largely concealed, ensuring the spaces do not get crowded by everyday life and that the visual impact of its aesthetics is maintained.
Lacquered furniture and surfaces create fluid movements, only to be interrupted by the rhythm of geometric tiles, wallpaper and backdrops. An eye for detail is apparent in each aspect of this design taking modern black and white interiors to the next level – the areas here do not simply float in a dichromatic medley, rather every element embodies the theme in sinuous form. These bring a touch of tradition in bold, modern profiles, creating a multilayered experience that is visually enticing and experientially stimulating.
A refined expression of a timeless fascination, this modern black and white interior is boldly conceived and delicately balanced. An ode to the simplicity of these colors, the elaborate details and design comes together in serene delight.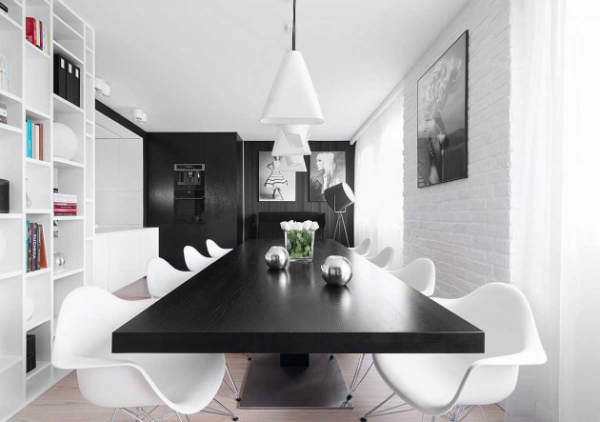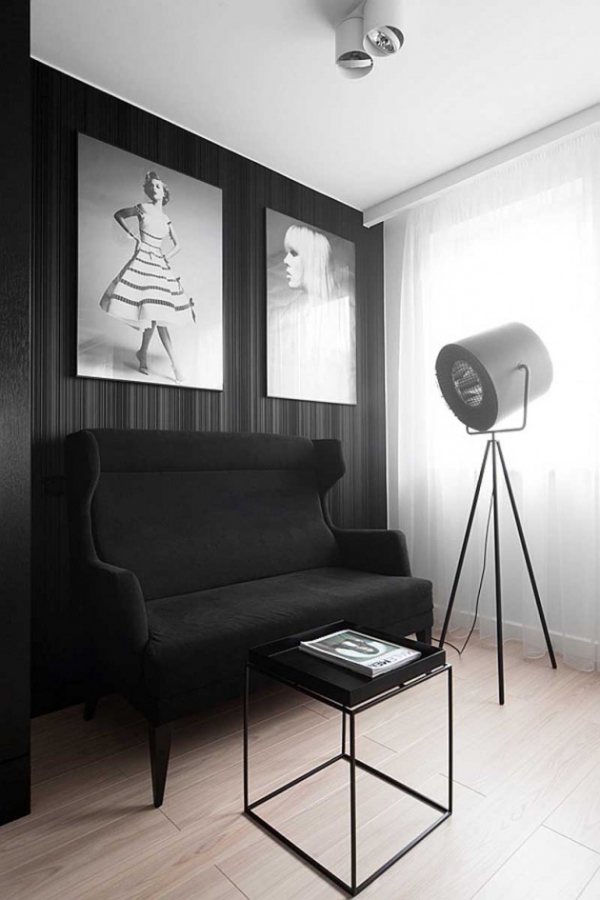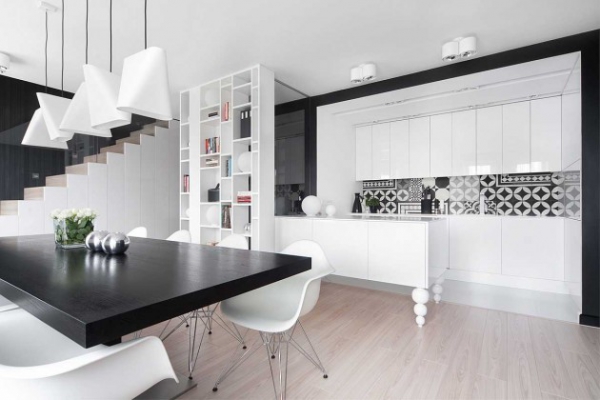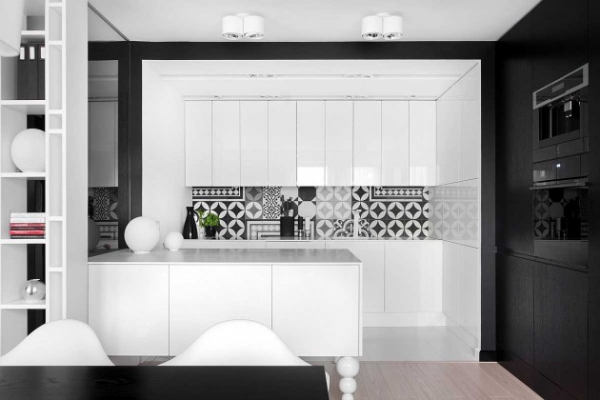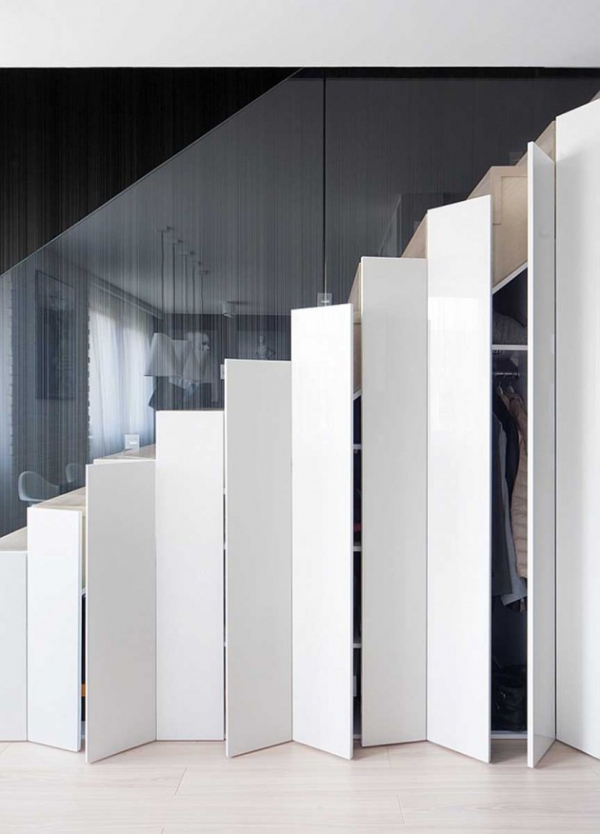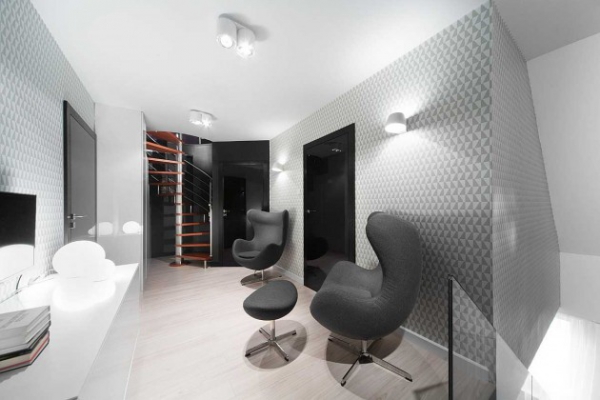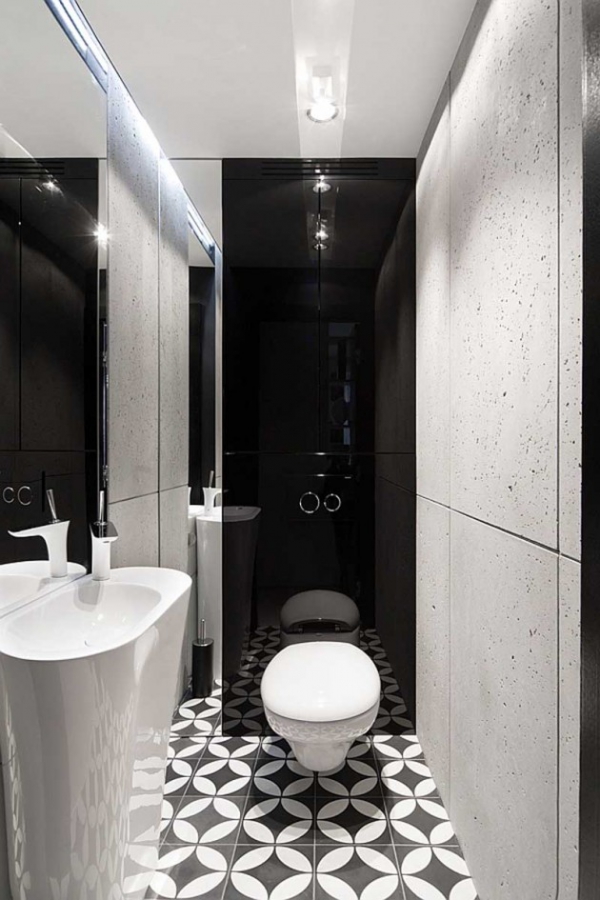 Photography by Tomasz Borucki