The owner of this handsome apartment is definitely a Marvel fan; but the dialogue this space strikes extends far beyond the superficial to offer an intimate insight into the life and times of its occupant- a single, thirty year old engineer.
Informed and inspired by the passions, interests and travel accounts of the client, the design takes on myriad shades and notes to offer a rich choreography of idea and detail. HAO Design overlay modernist clarity with richly textured masculine overtones to arrive at this beautiful 92 square meter, industrial style apartment located in Kaohsiung city, Taiwan.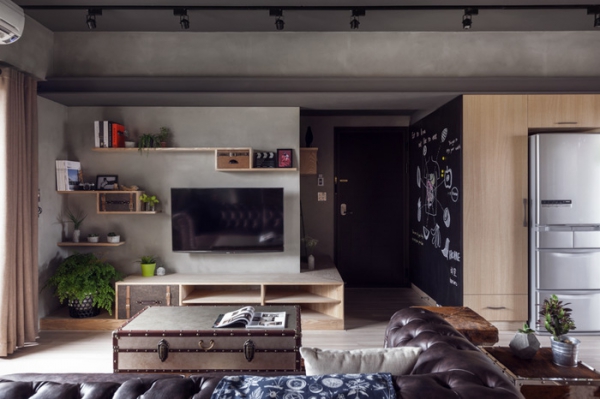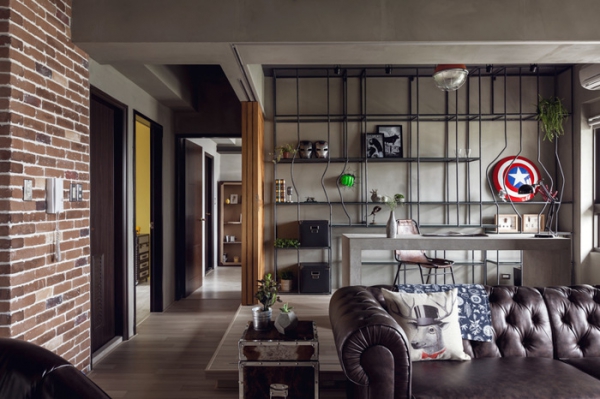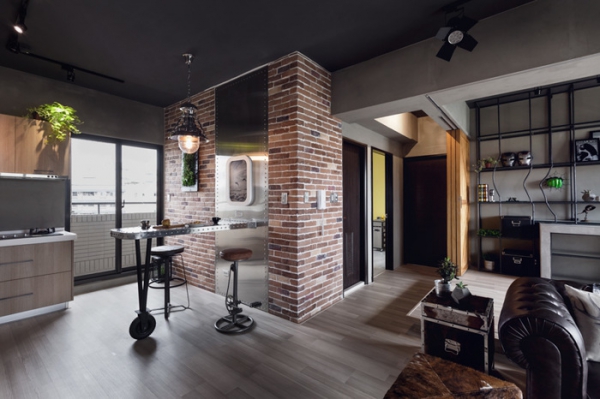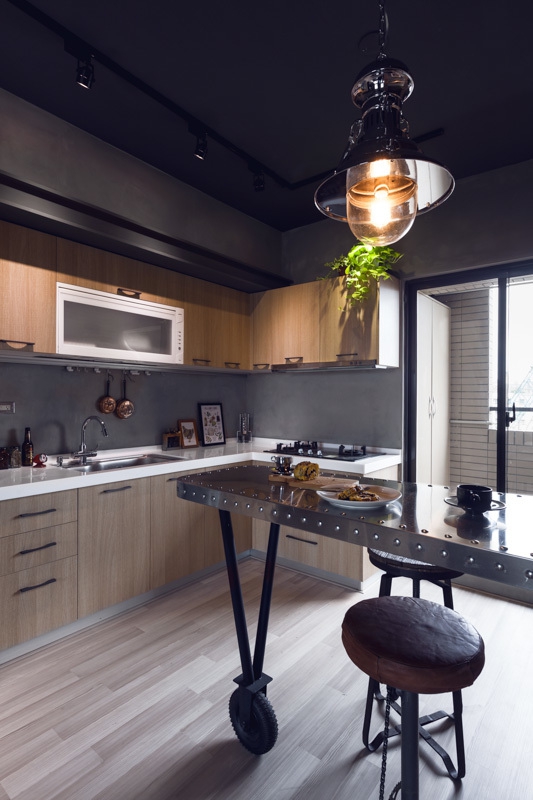 The starkness of bare materials on display here set the tone of the interiors. From the solid yet indulgent invitations of the living room to the industrial style kitchen, every aspect of this design presents a unique take on the formalities of space and geometry. From the choice of materials and color to the contained and ordered profiles, the spatial conversations are to the point and straightforward, much like its client and his sphere of work.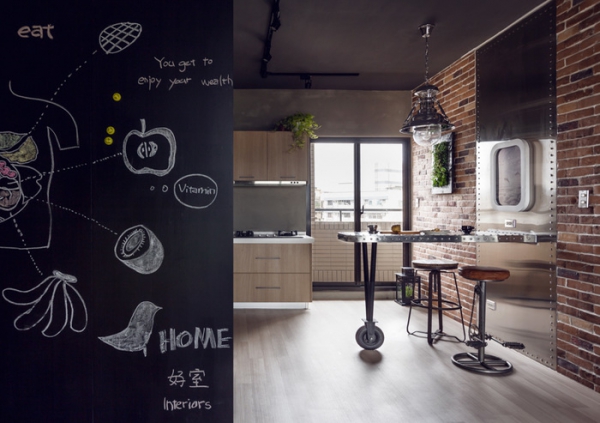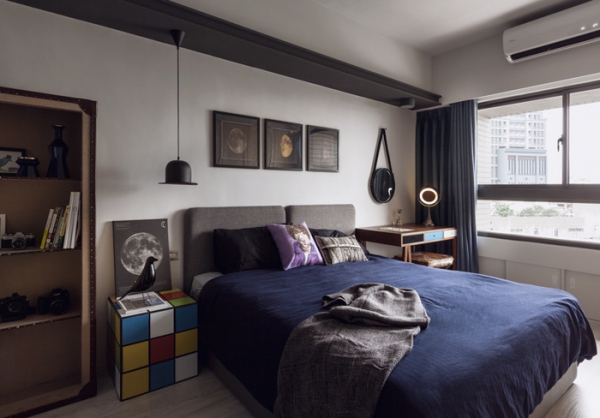 Contained in a concrete sensuality, this industrial style apartment dwells in a medley of browns, greys, blacks and blues with the occasional burst of color bringing delicious surprise and relief to the scheme.