When two styles mix, and mix well, it creates an interior with wonder and awe. To see two drastically different looks such as vintage and modern industrial coexist in the same space invokes a certain admiration among the design community. So when you lay eyes on this vintage apartment in Barcelona, you can't help but stare.
Designer Silvia Rademakers was tasked with renovating the existing property and creating an open concept, while keeping the individual spaces interconnected. She was asked to cut down or eliminate the use of doors, and generate a natural flow throughout the home. Natural light shines through and highlights the best parts of the interior such as the airy pallet and vintage apartment décor.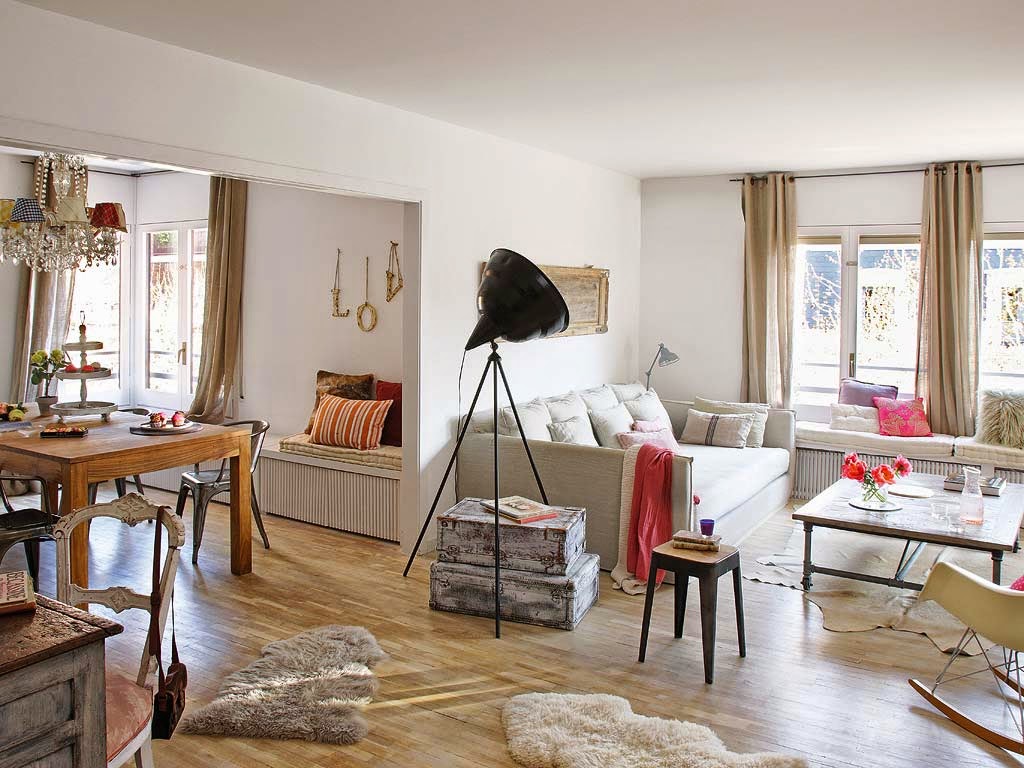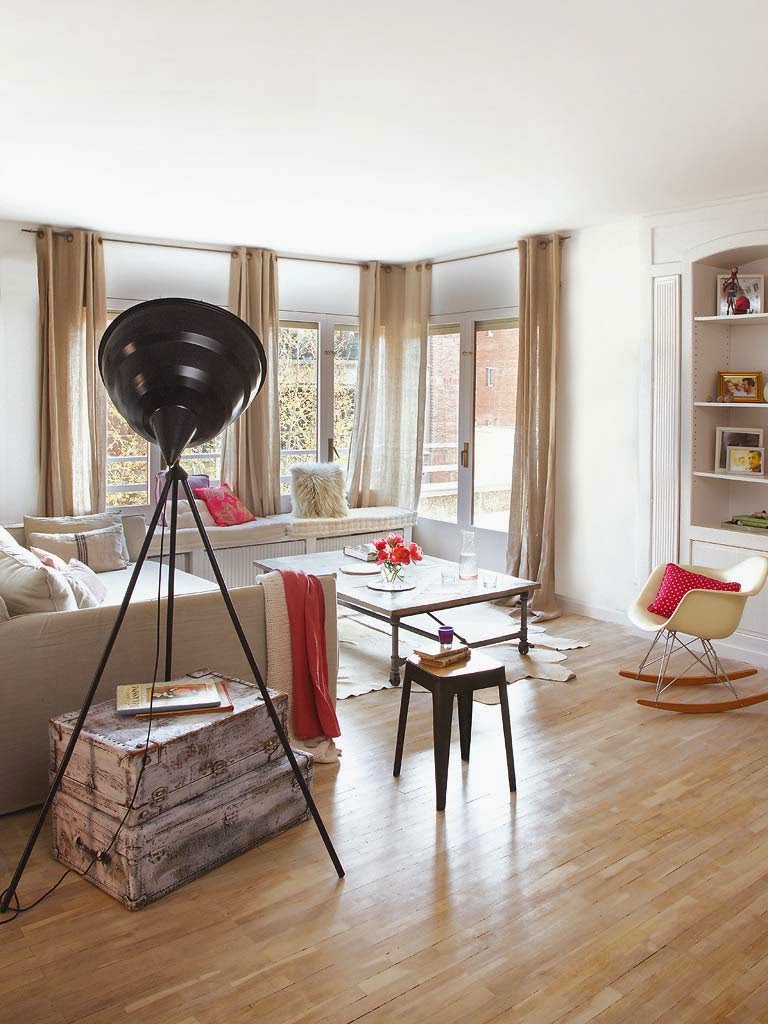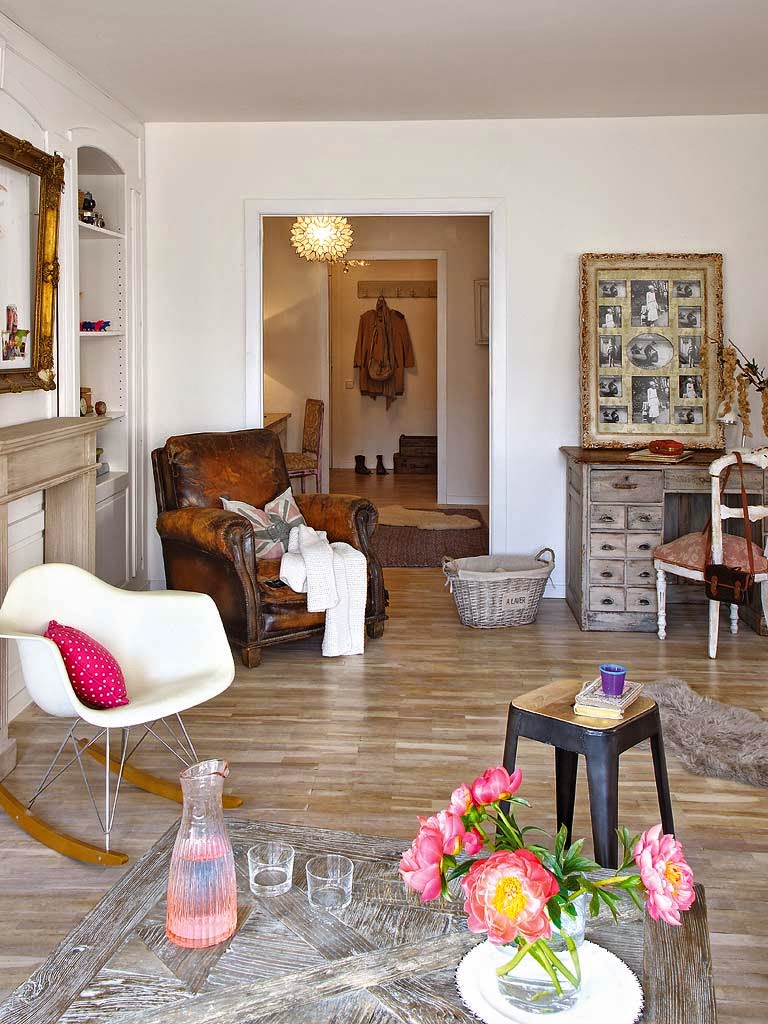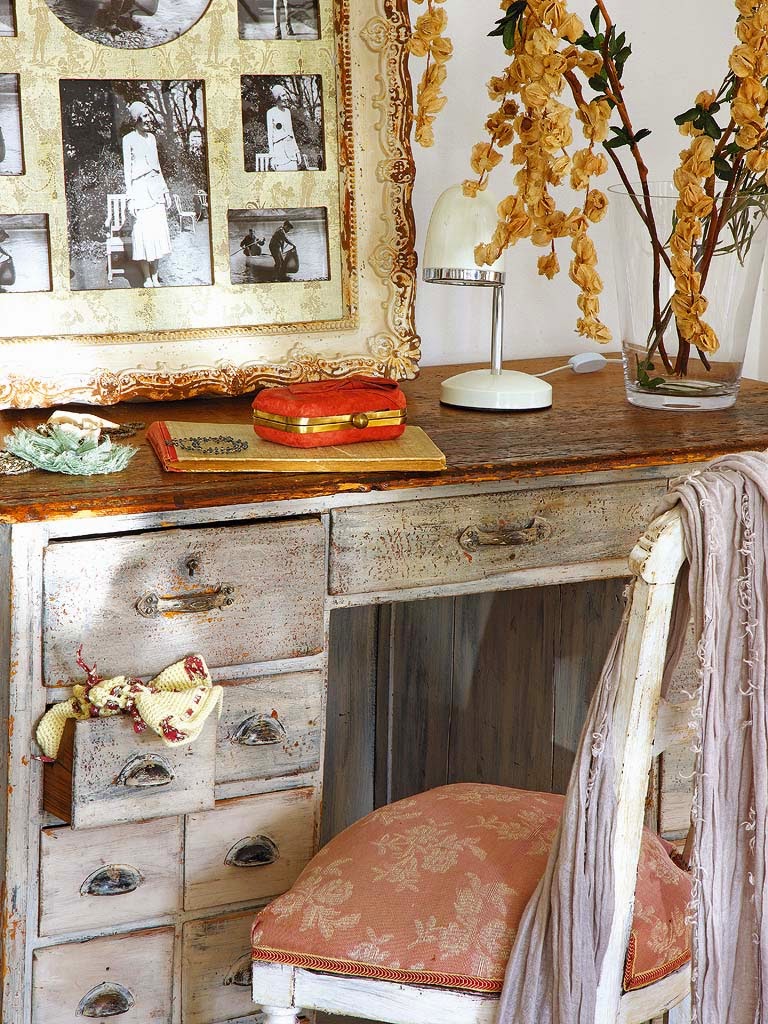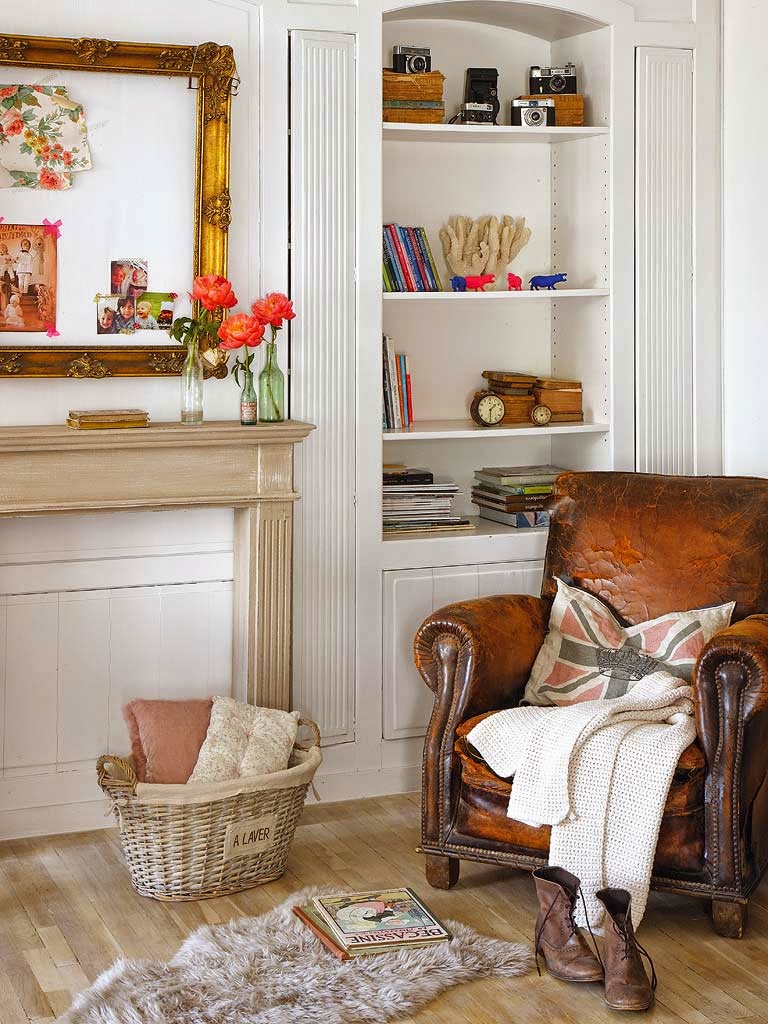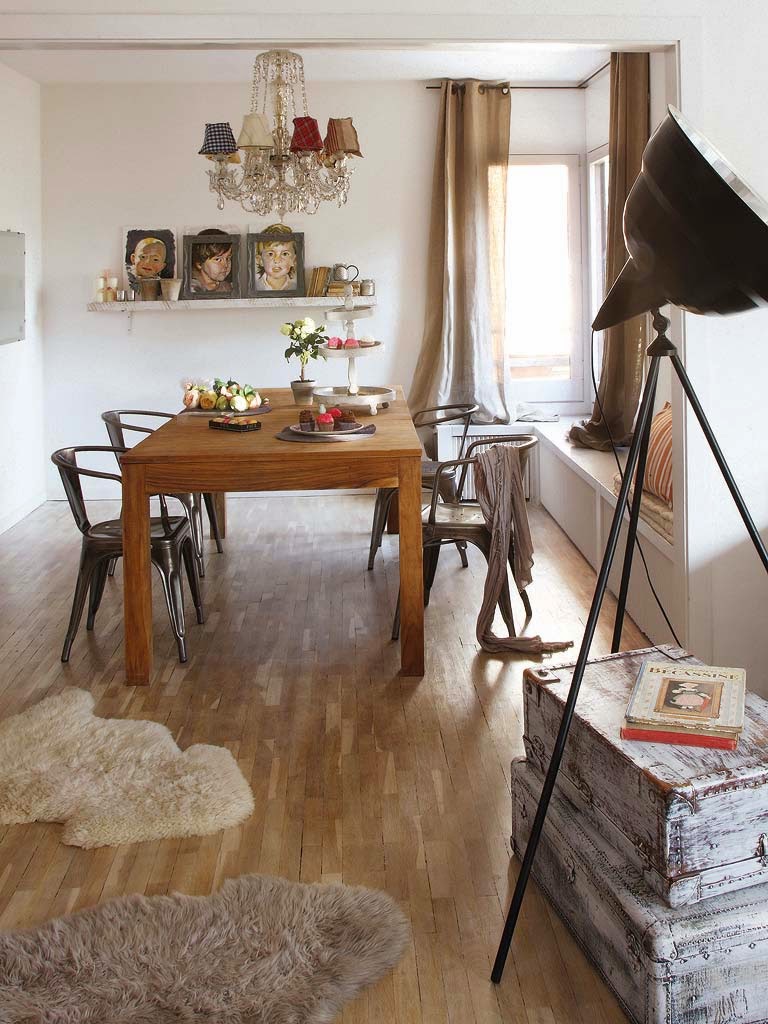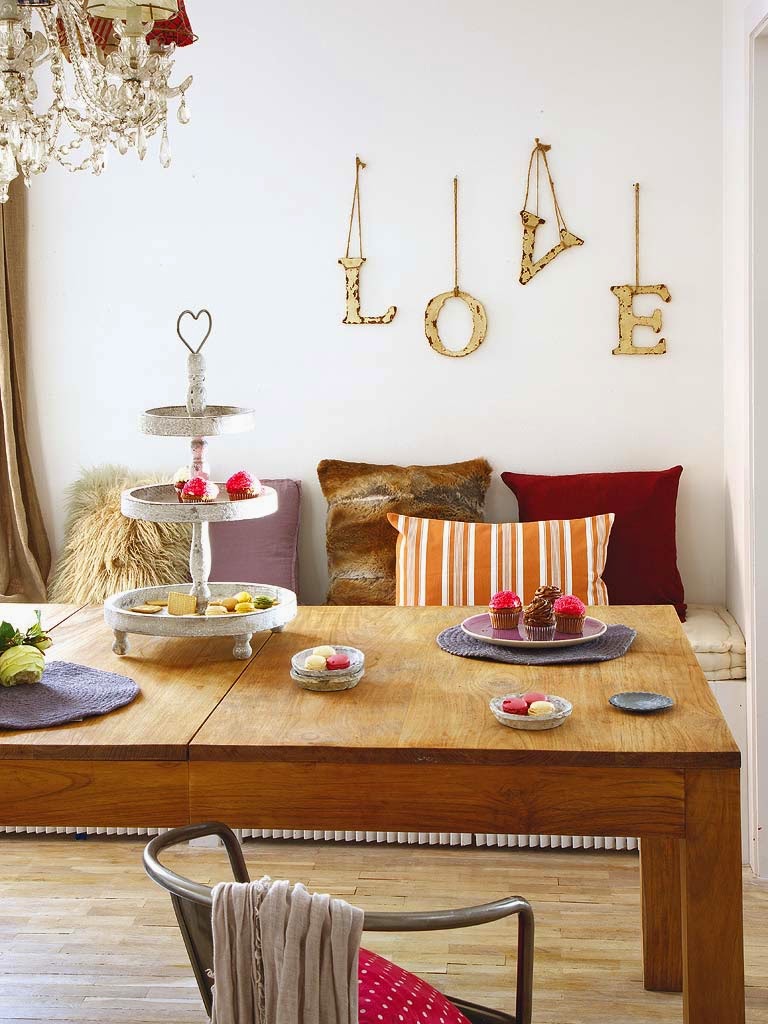 Textiles of fur, wool, and cotton adorn the simple boho style furniture and soft tones of warm honey wood spread across the floors. But the real wow factor of this vintage apartment is the modern kitchen and bathroom. You'd never think to pair the two, but it somehow works.
Sheets of steel are used to frame and top the flush, white cabinetry and stainless steel appliances are nestled into their assigned spaces. The bathroom acts as a buffer between the two styles, pulling the industrial lines but softening it with tans and off-whites.
It takes a special talent and a good eye for design to polish off a home such as this. Everything from the fur throws to the handmade art and even the steel coated kitchen make this Barcelona apartment a dream to live in.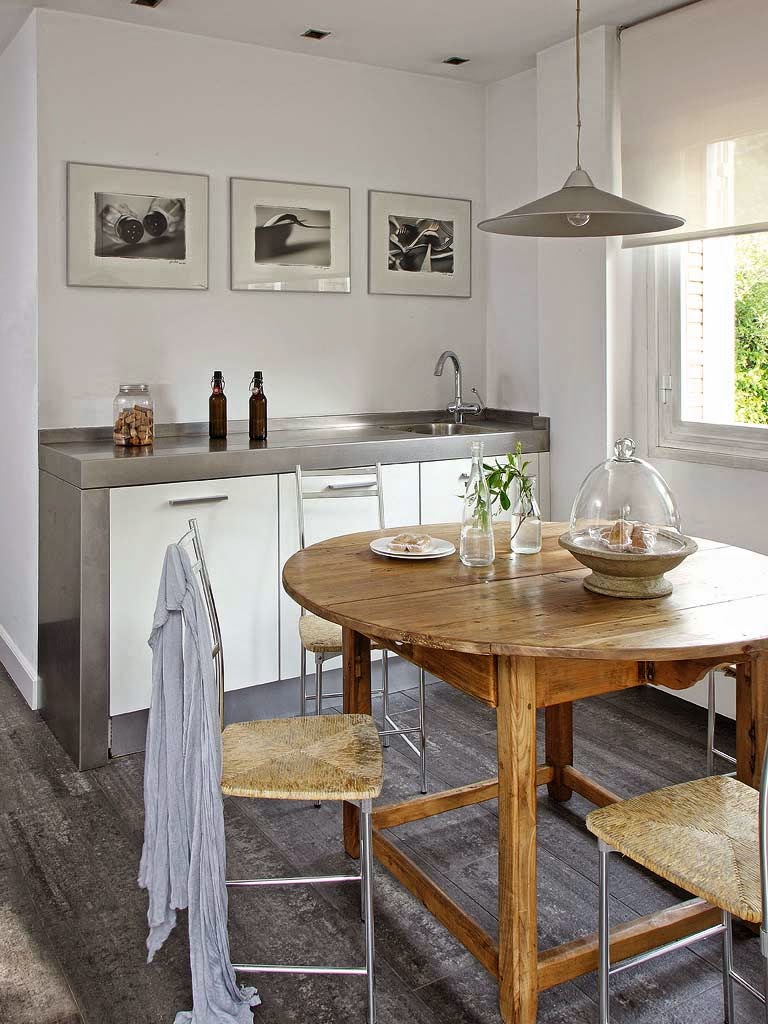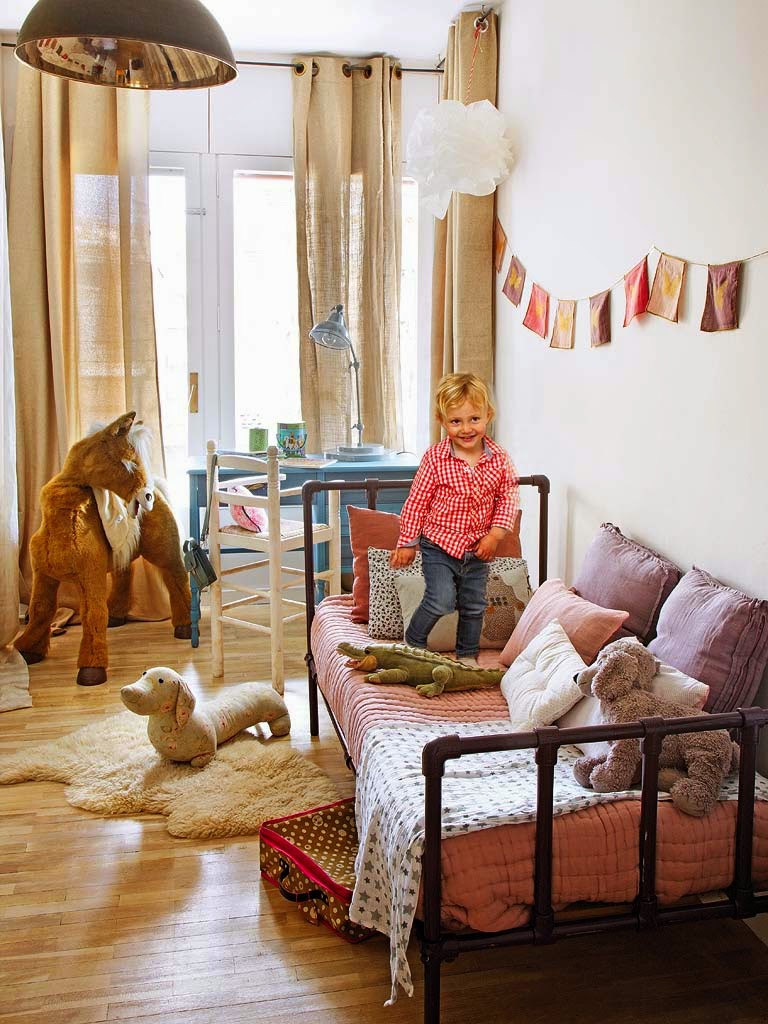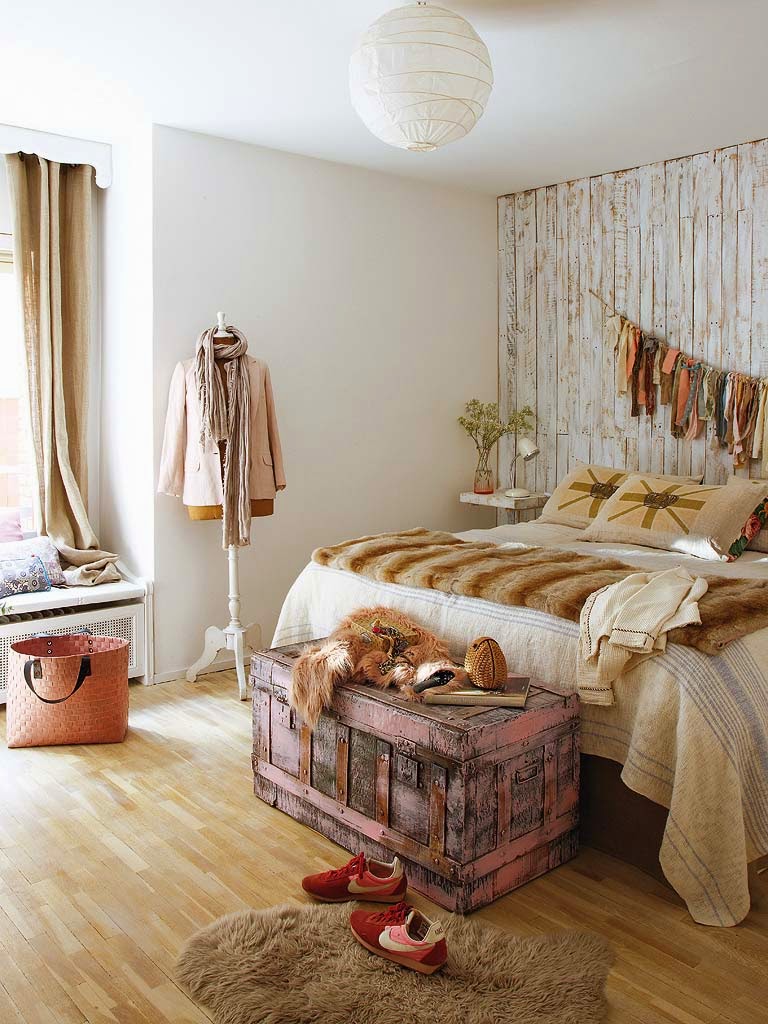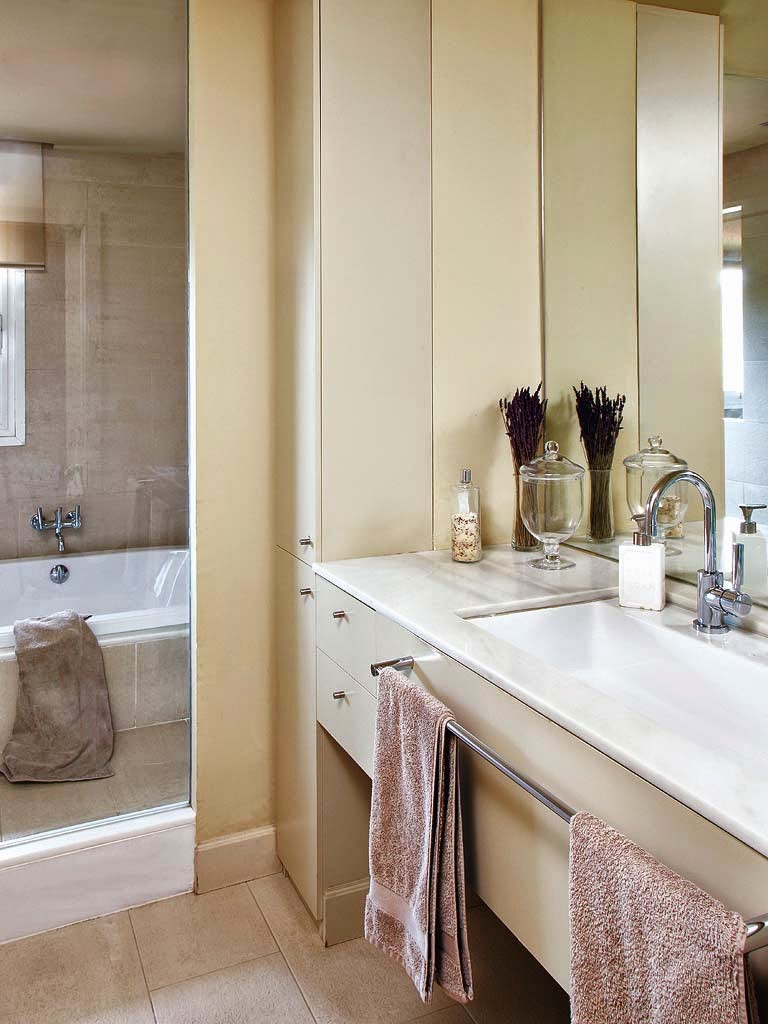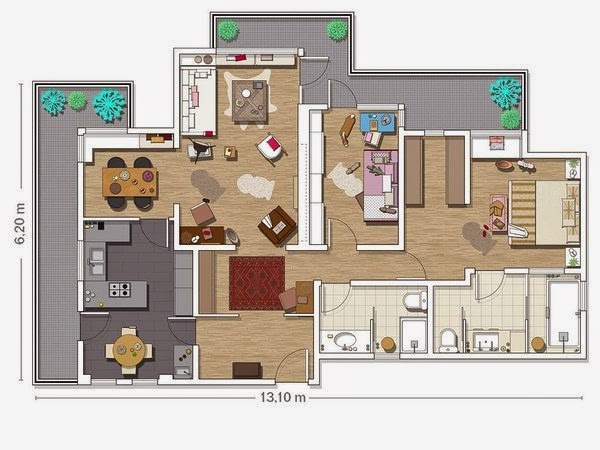 Images found on MiCasa