Shunning pompous décor and opting for more subdued colors and elegant pieces of house fixtures and collections, this apartment found in the romantic city of Barcelona merits a closer look with its classic interior design.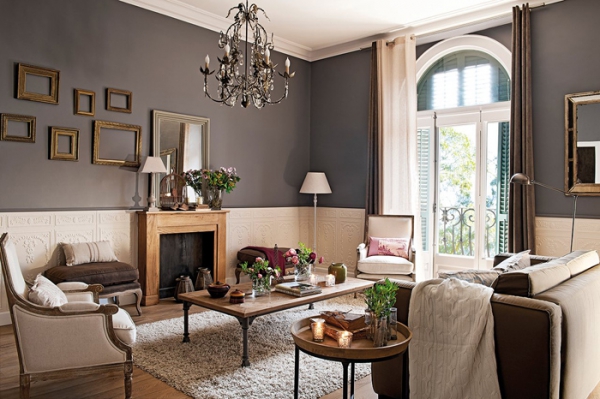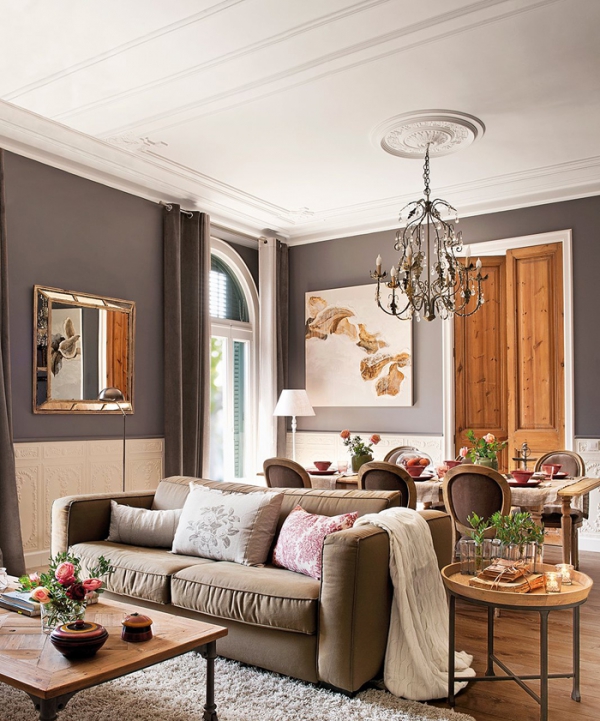 The ceiling done in Greco-Roman style with chandeliers hanging gives a muted high-brow atmosphere without veering too much into vulgar opulence. The classic interior design hinted by the walls, ceiling and arching window frames is accentuated by conservative colors of white and grey.
The house fixtures show a collection of country and contemporary pieces – chairs and dining table in classic wood design, floral and vase accents, modern lampshades by the bedside and in the living room, modernist paintings, huge mirror by the empty fireplace and a collection of empty frames gilded with old copper hanging on the wall.
Surprisingly, the kitchen is done in more modern accents. While being functional, with the latest appliances and collection of glass and china intended to host afternoon tea and conversations.
With an eclectic mode that combined country decors, contemporary and modern pieces placed inside a classic interior design, this apartment is truly stunning and captivating.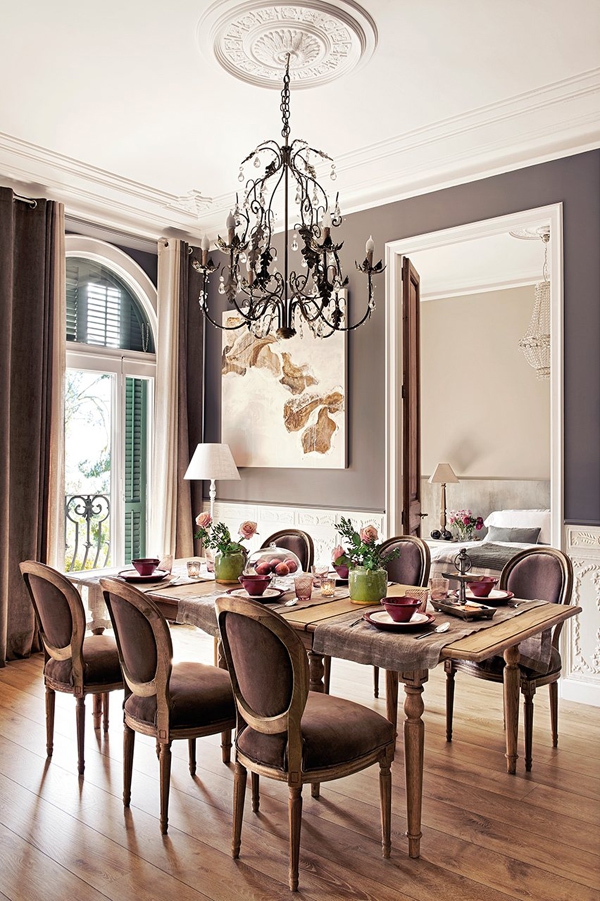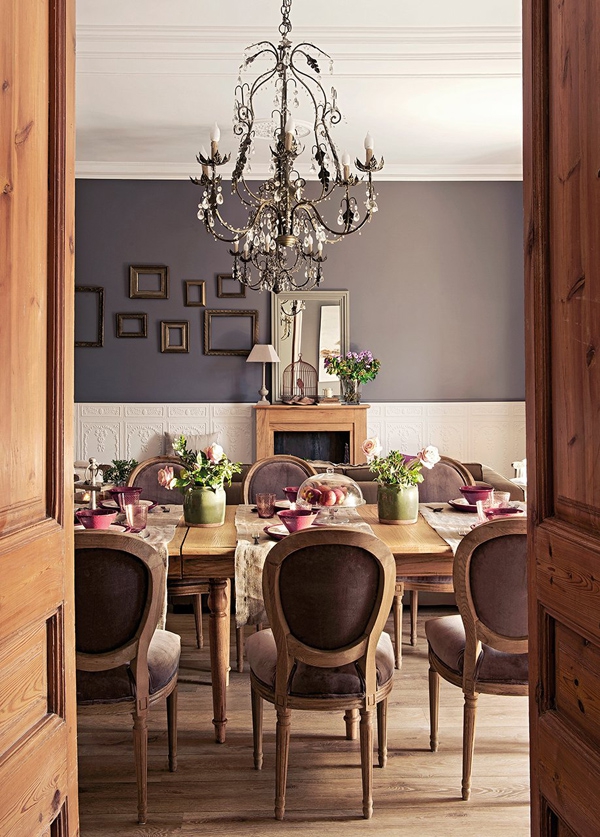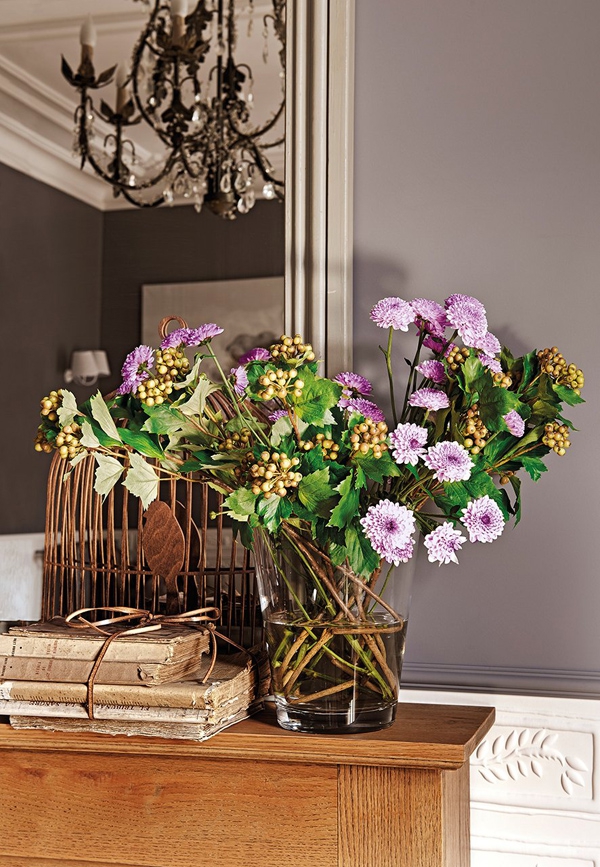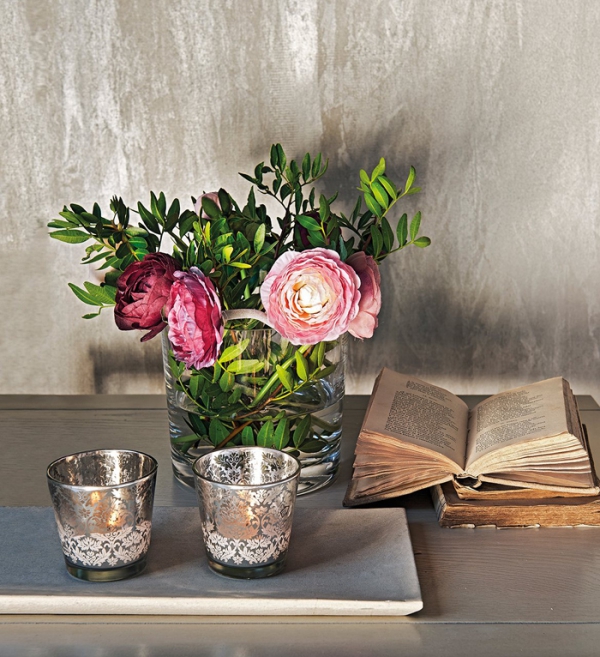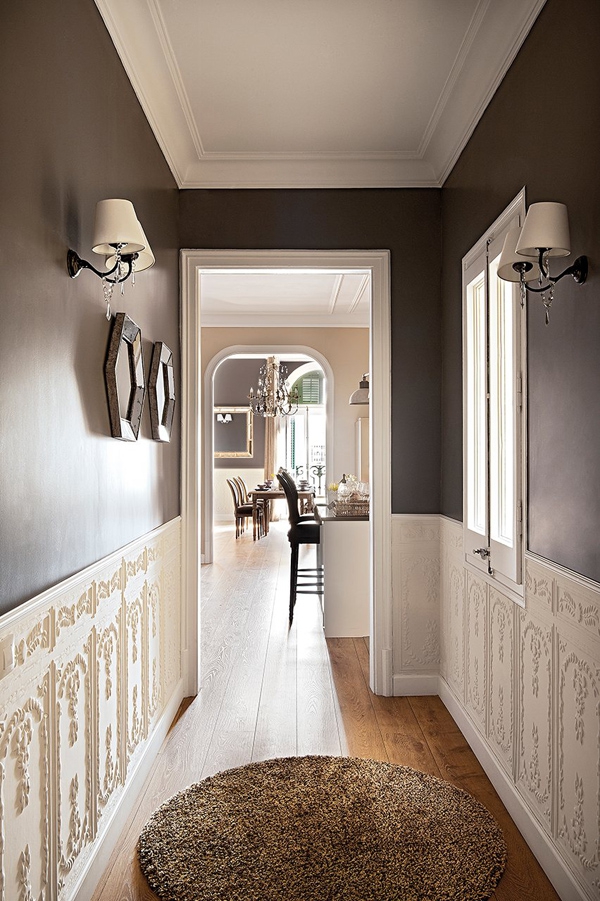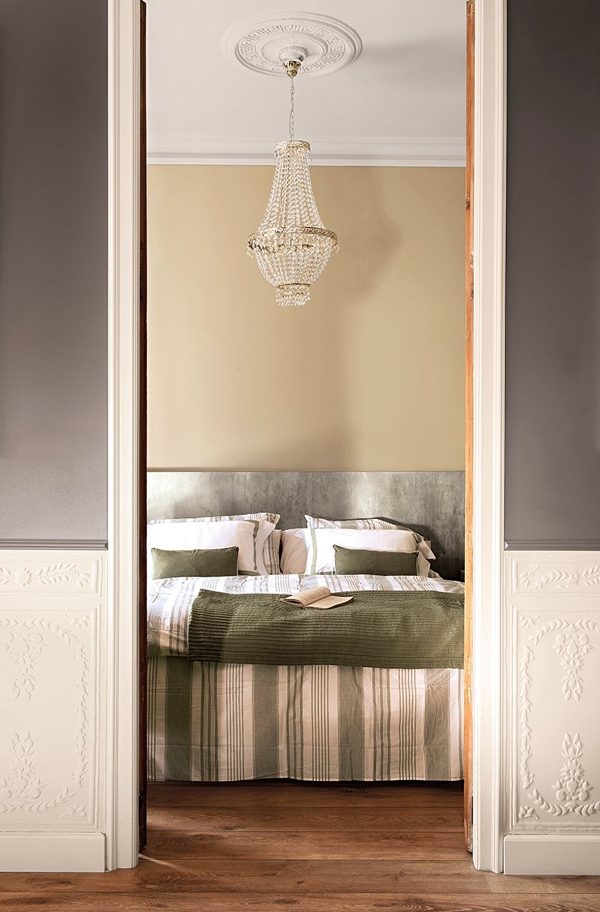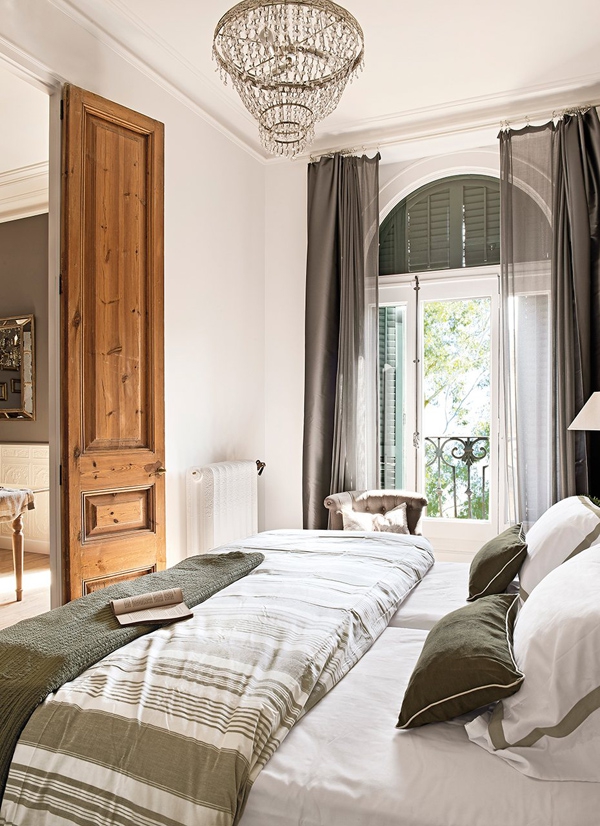 Images found here