Designers really can work miracles sometimes. And this urban apartment renovation is a cold, hard proof of that. The once extremely run down property is now a crisp white abode thanks to the mega apartment makeover that it got.
Designer, Maayan Zusman took the 85 square meter / 915 square feet property and went to work. She painted the walls completely white to give the space a fresh facelift and then took the pale hue and carried it throughout the interior. The furniture, linens, and appliance all boast the same muted face.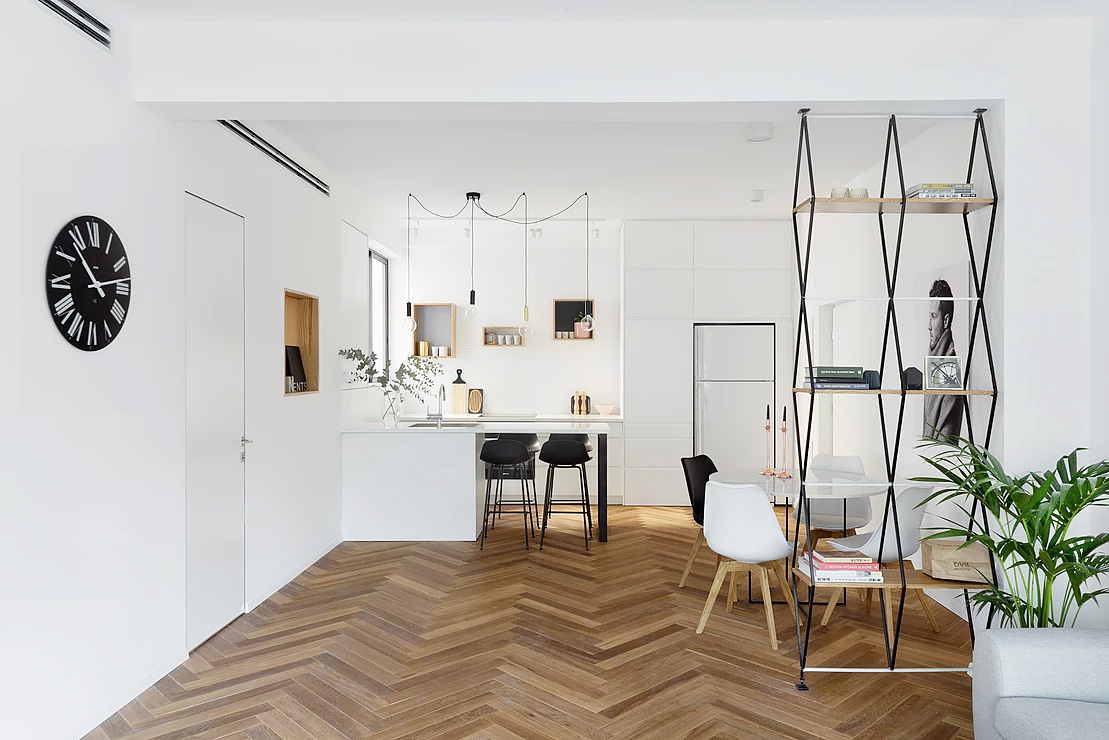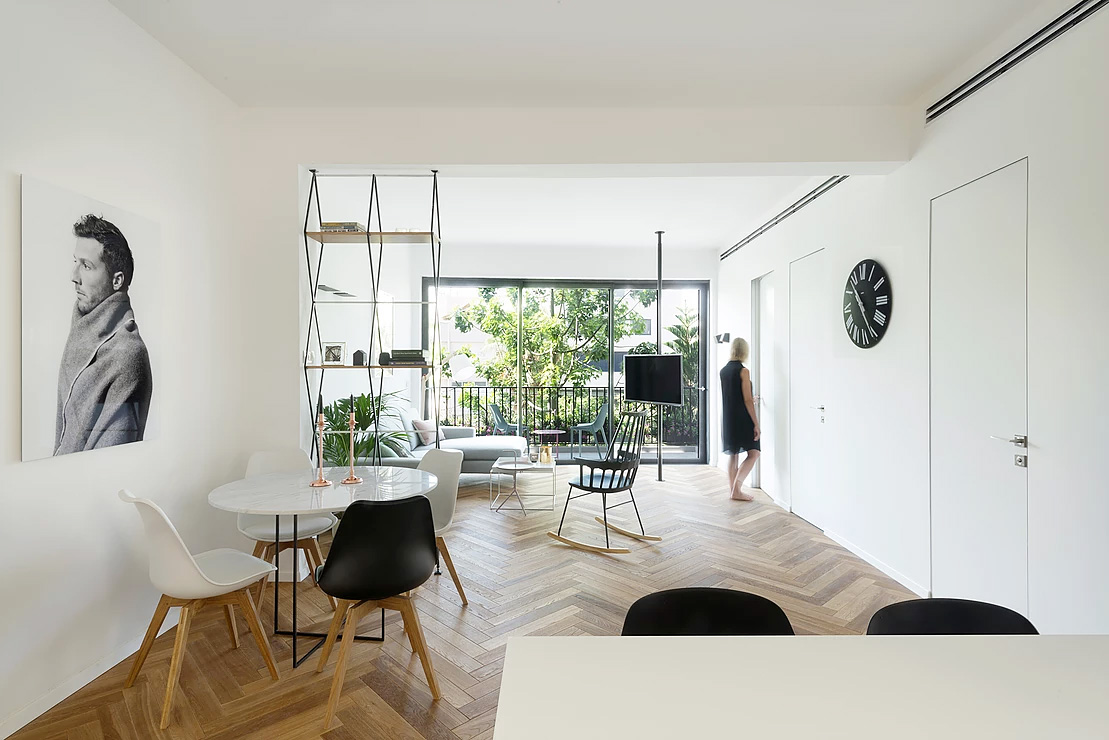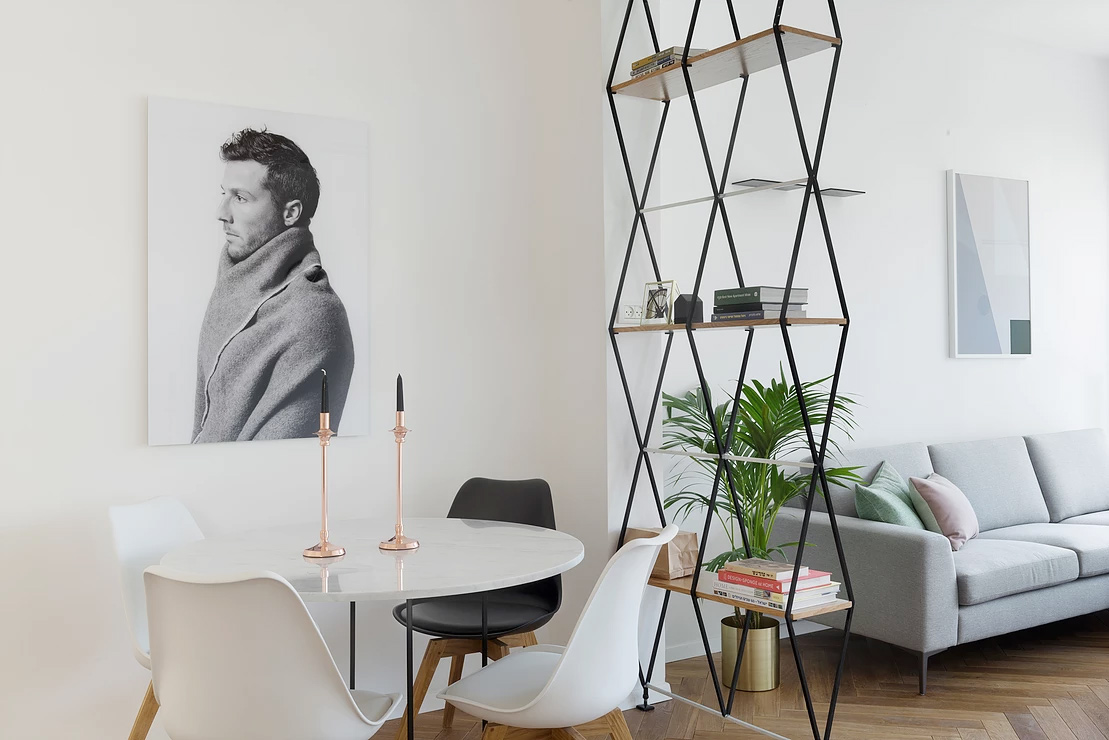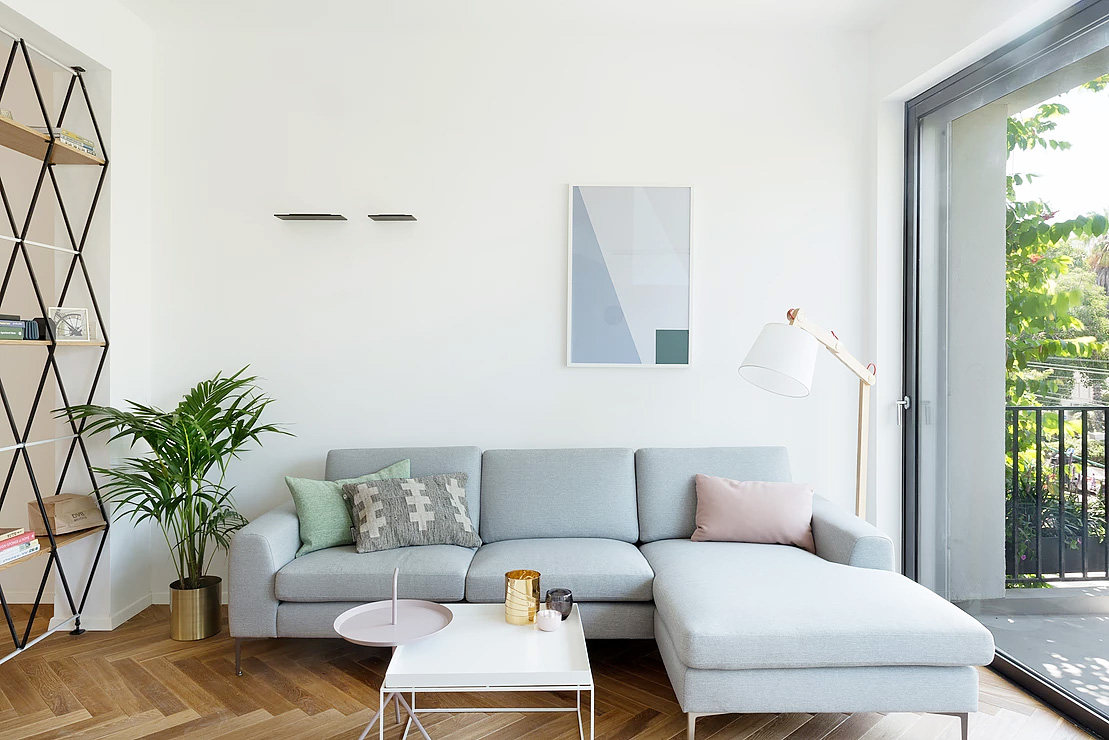 To add a touch of warmth, she laid natural hardwood flooring in a herringbone pattern tossing in a dash of style. The same warm wood tone can be found in hints on the furniture like the legs of the dining room chairs and the custom built shelving.
The small kitchen appears to be spacious with the use of floor to ceiling storage that's been painted white with flush cabinet faces to blend with the walls. The rest of the upper cabinetry consists of floating box shelves. A simple peninsula juts out into the space but is partially open underneath to make room for the sliding stools.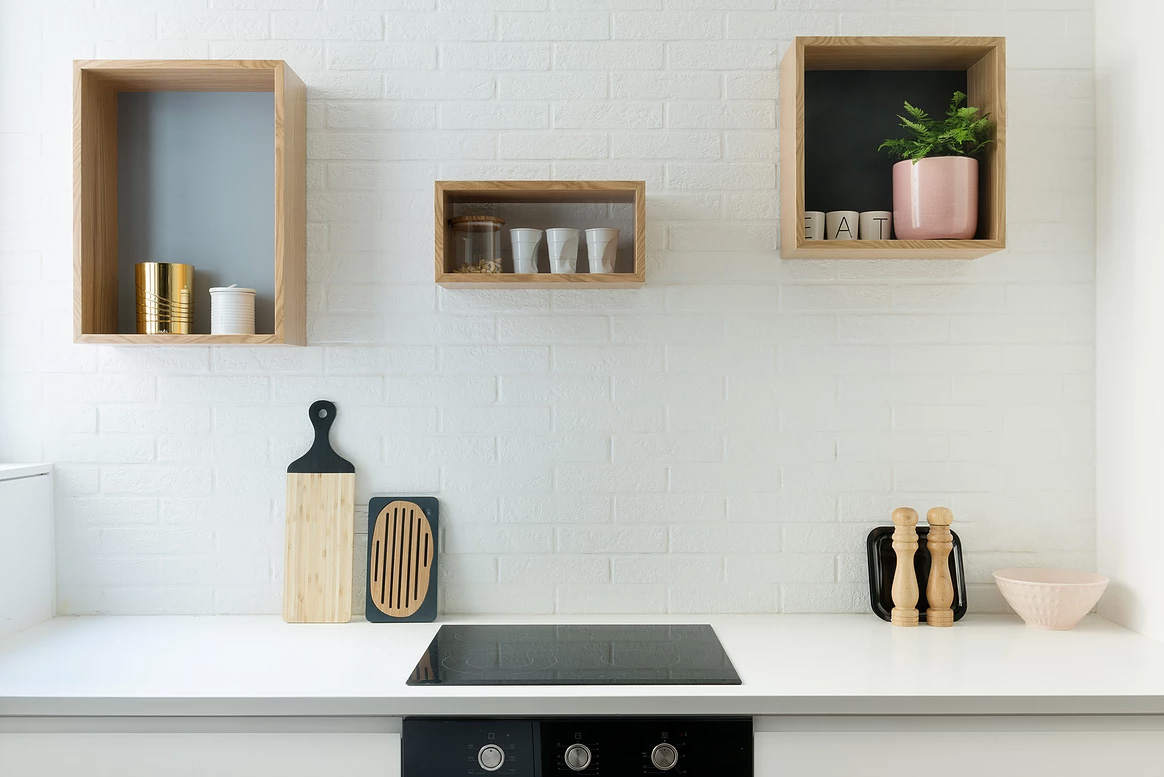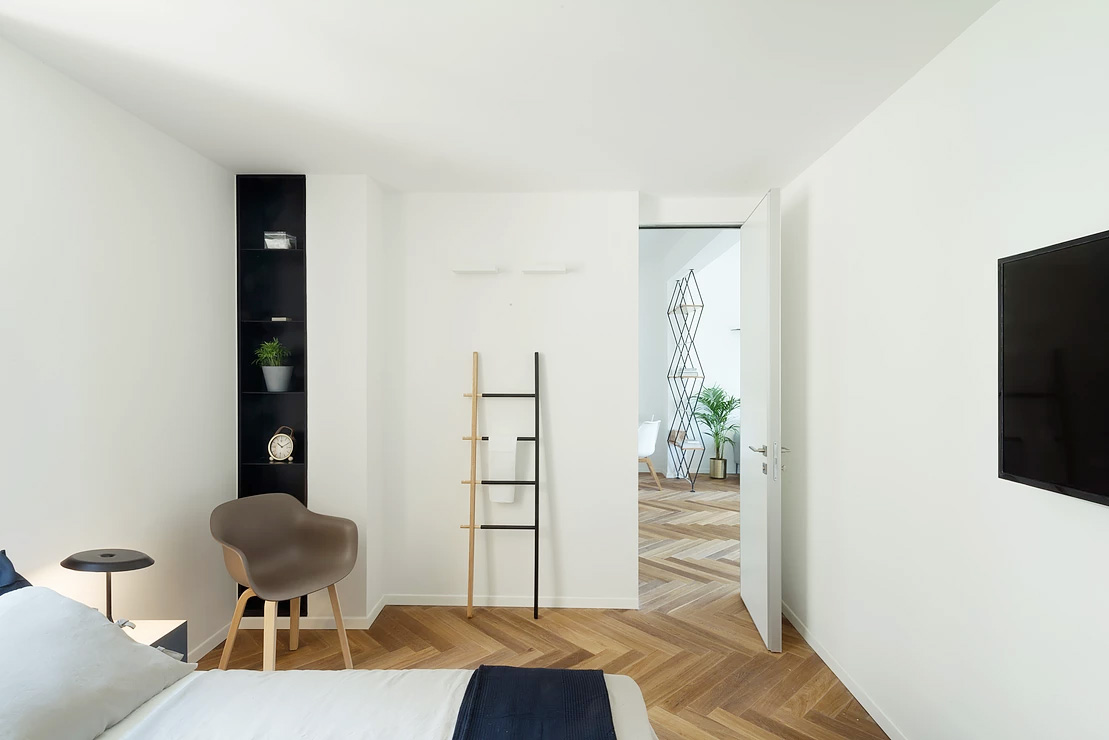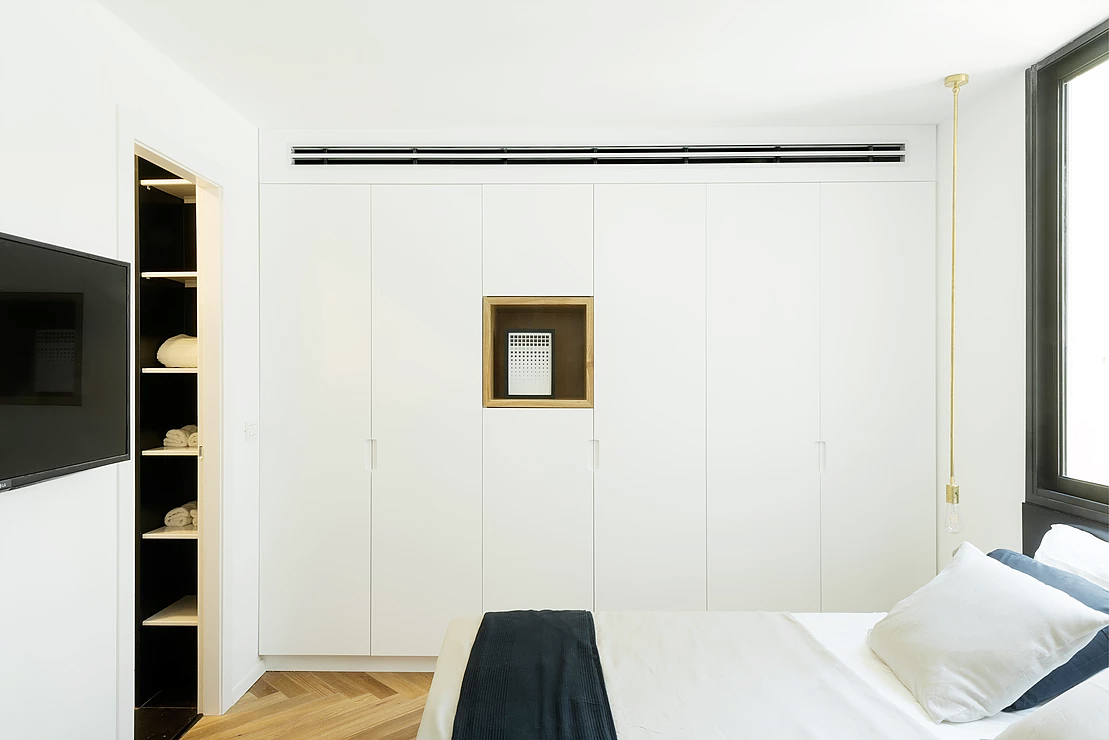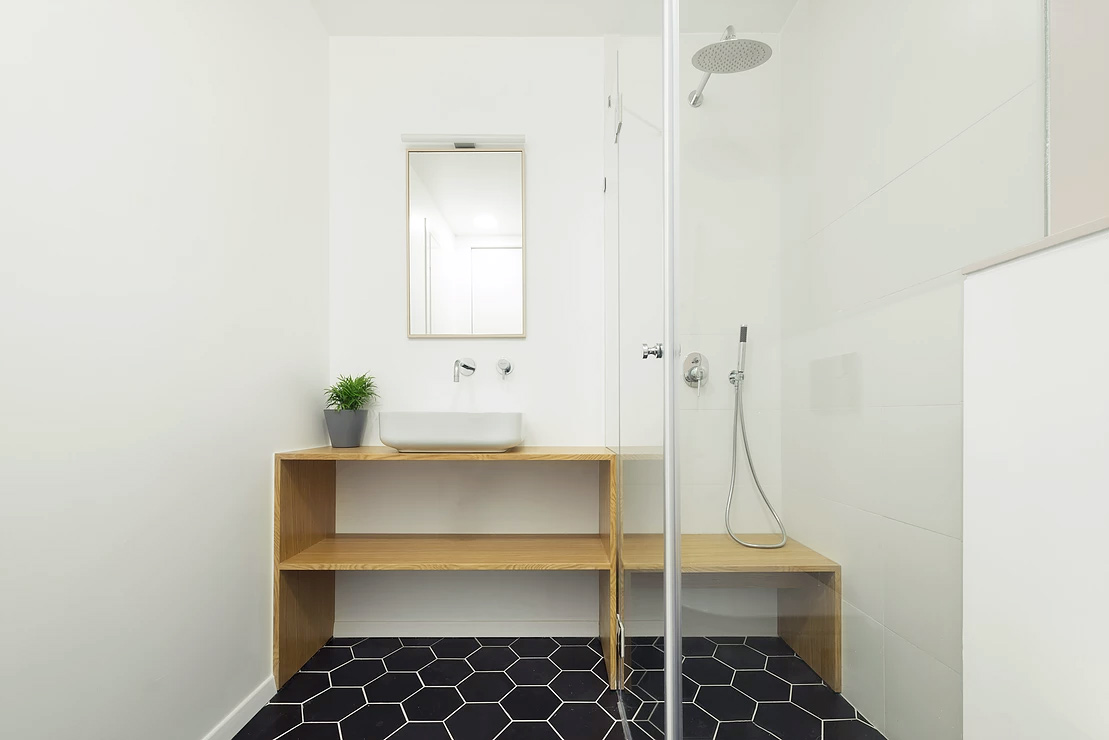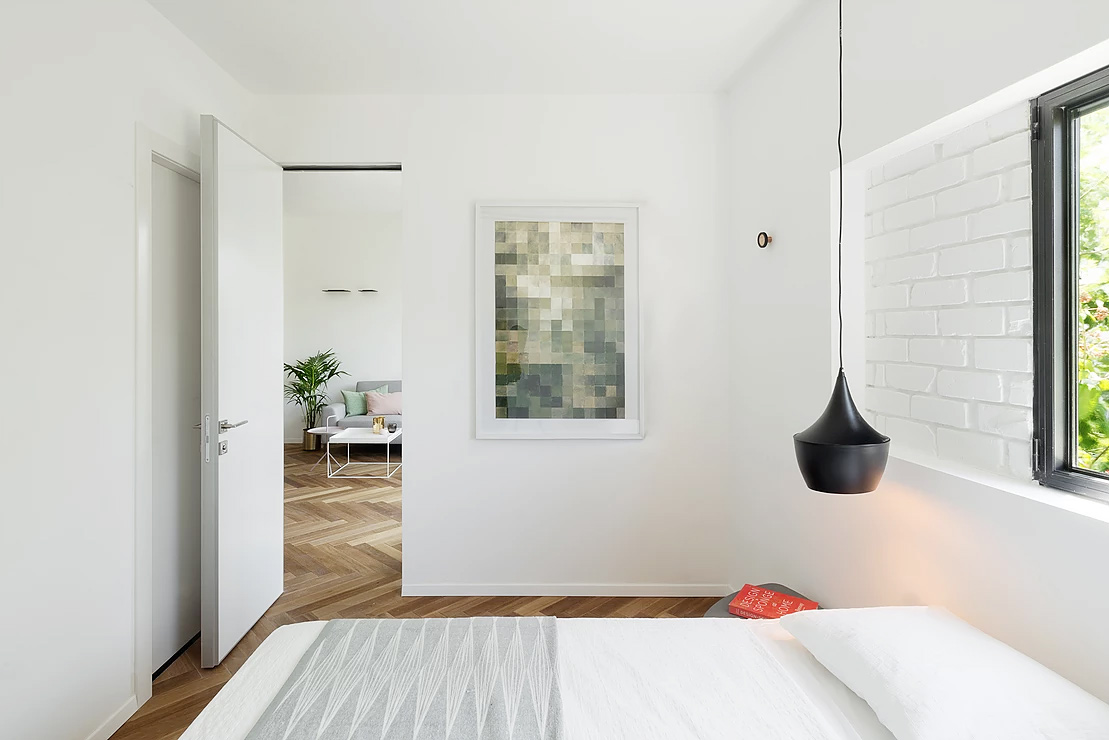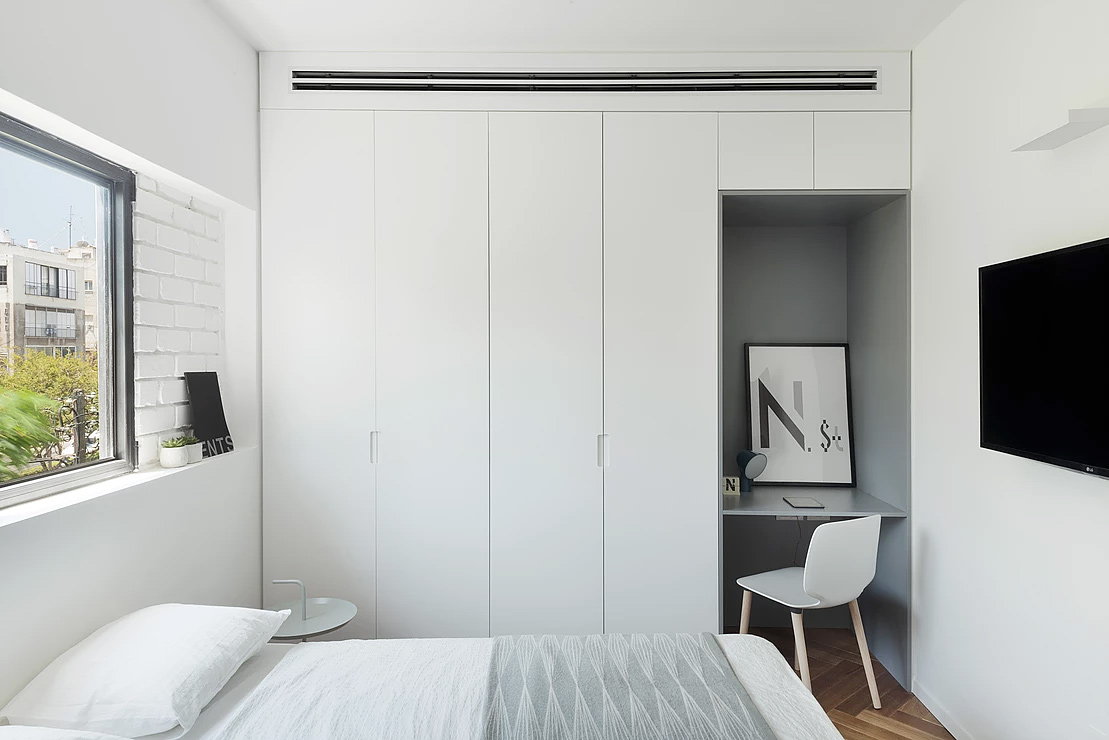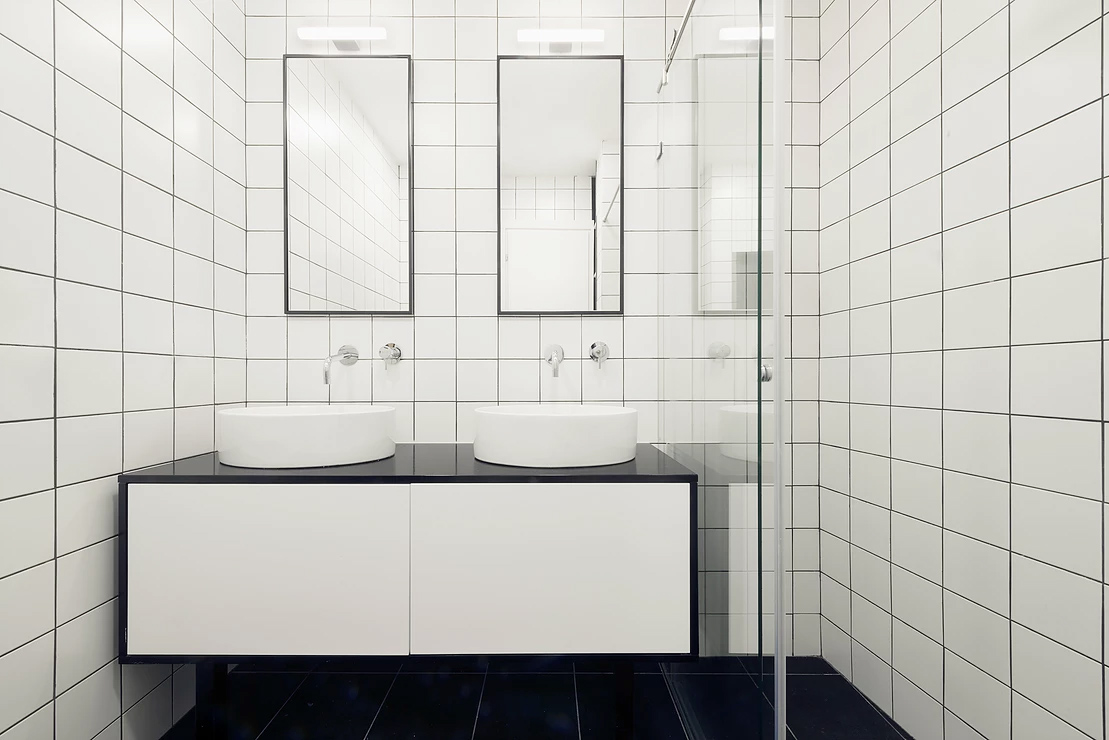 The only exterior space for the apartment was an old balcony that had been closed off. But the designer made sure to open it back up and bring it up to code as a usable outdoor area.