Mid-Century, here we come. This retro design is executed perfectly. It's not too little and it's not too much. It is simple and stylish with beautiful color, and fun and playful accents.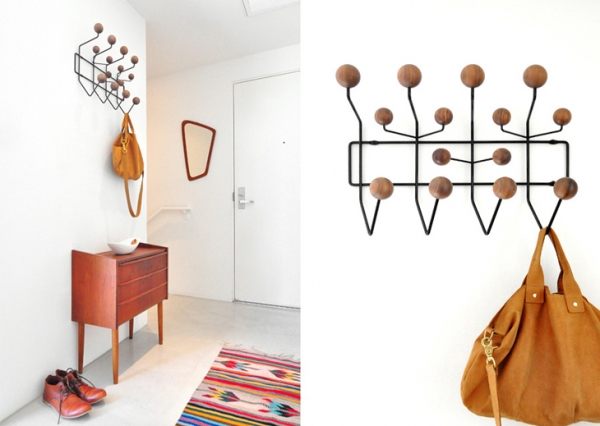 At first glance, the living room is all about the fantastic shelving. Modern and unique, it creates so much interest in the space, not to mention the storage capabilities. But as your eye continues to travel the room, fantastic accents and wonderful colors pop up, revealing the bright and cohesive retro design of the entire room. The mint green Eames chair, the fantastically shaped glass table, the plush sky blue sofa, and the gorgeously detailed rug, all contribute to the amazing space. The wooden accents dispersed throughout the room add warmth and coziness to this wonderful mid-century home.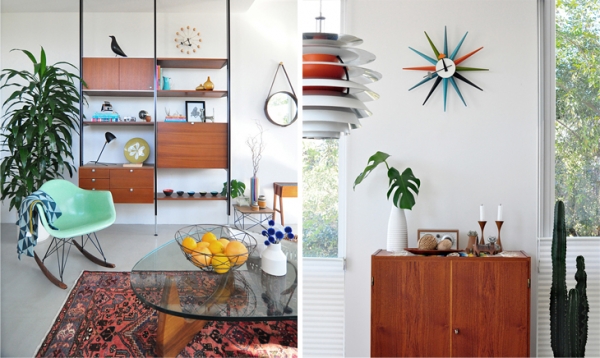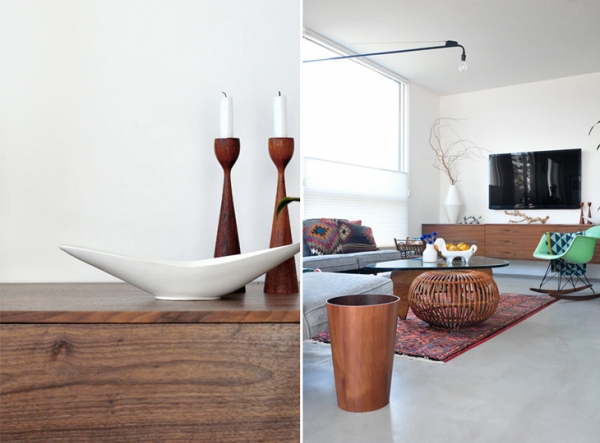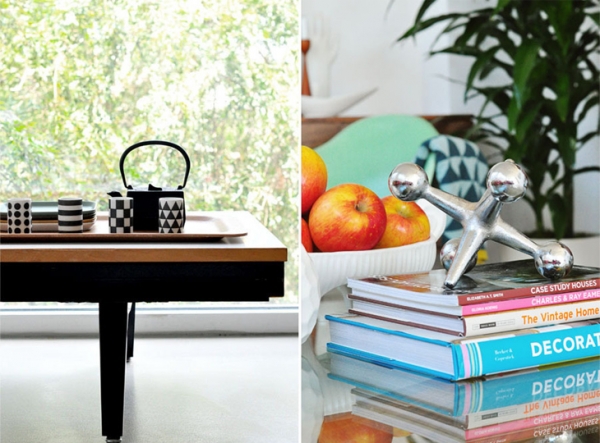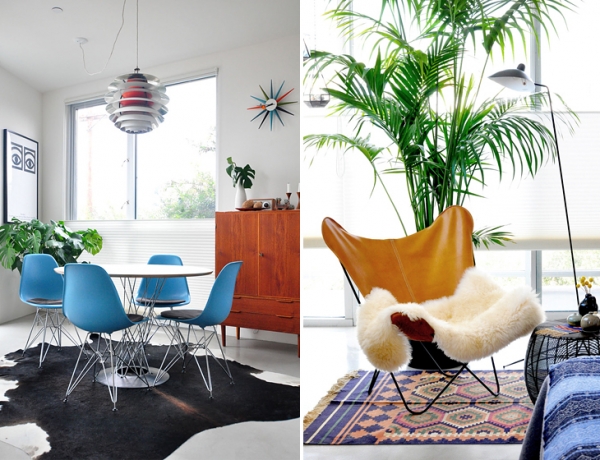 The dining room is brightened by a large window, and a playful ceiling light. A circular table is surrounded by blue Eames chairs, continuing the retro design. The white and red ceiling light and the blue chairs fashion a convivial combination of colors in this room. A cowhide rug, a boldly lined artwork, and a fun-loving clock, complete the space, producing a simple but spectacular design.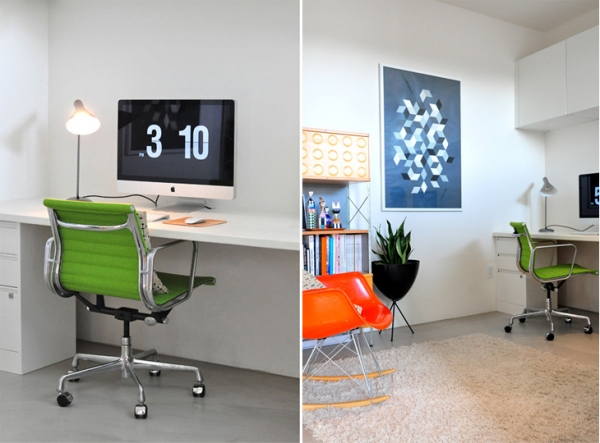 A white desk, cream shag rug, and splendidly bright chairs, make up the office. Shelving provides storage, and delightful artwork adorns the wall. The green and orange chairs add a vivacious lightheartedness to the space, providing a bright and cheery atmosphere for working.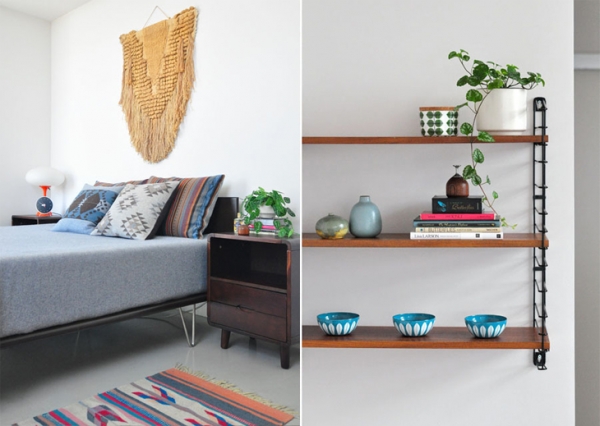 Images found on: Designattractor
We are absolutely in love with the bedroom in this mid-century home. The sleek and stylish bed, patterned accents, and gorgeous bedside table, co-exist beautifully.
Playful decor and bright colors work so well in this design. All of the patterns complement each other, elevating the space and the decor. This spirited mid-century home strikes the perfect balance between retro design and simplicity.