The London based design firm KNOF Design has wowed us with this 360-degree panoramic penthouse! Met with the obstacle of turning two adjacent apartments into one, functional home, KNOF delivered beyond expectations.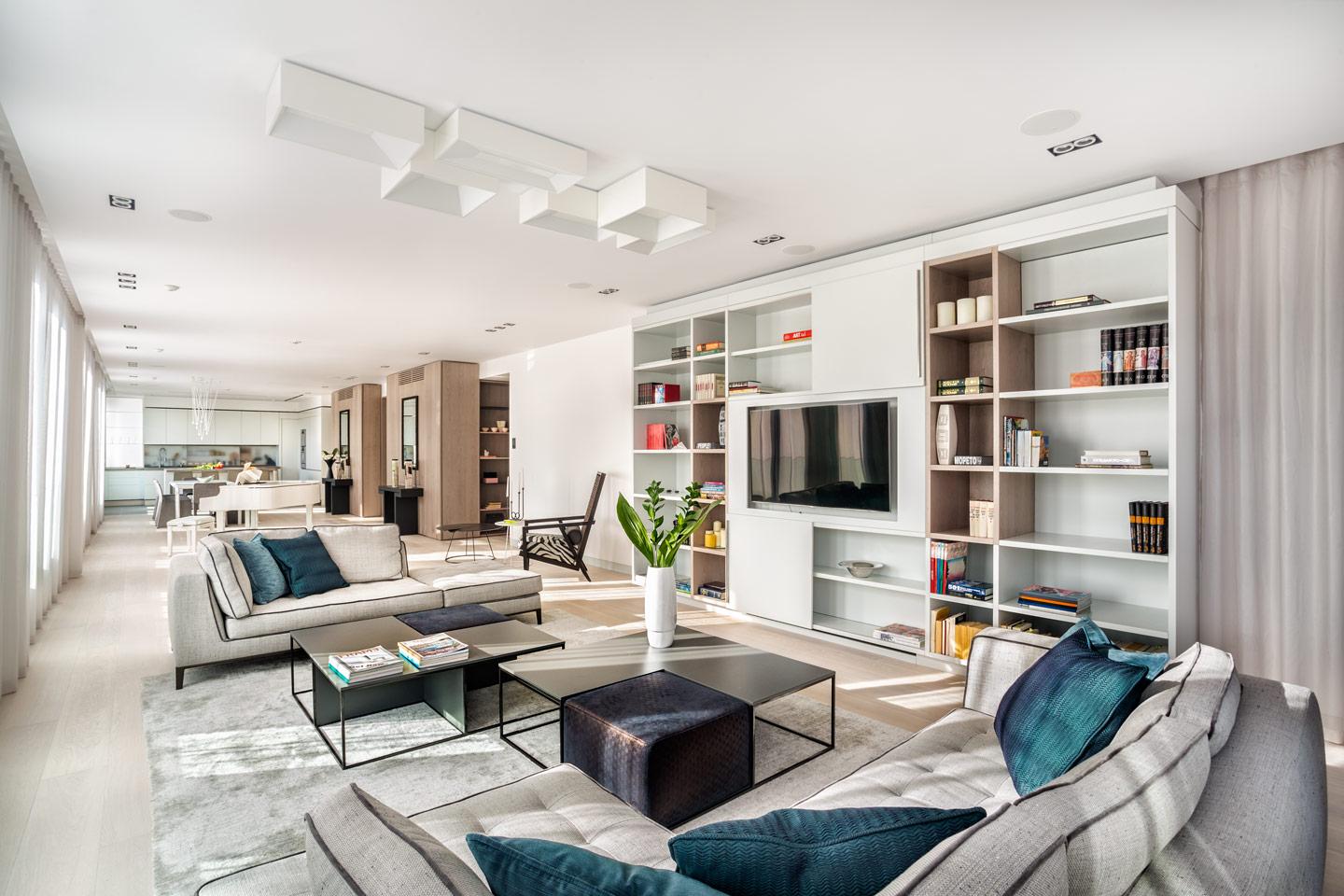 The amazing interior of this panoramic penthouse is highly dependable upon the complete encasement of windows. Wanting to use the natural lighting to its fullest potential where it was needed most, the designers created a muted pallet of mostly whites in the main living areas which occupy one side of the luxury interior.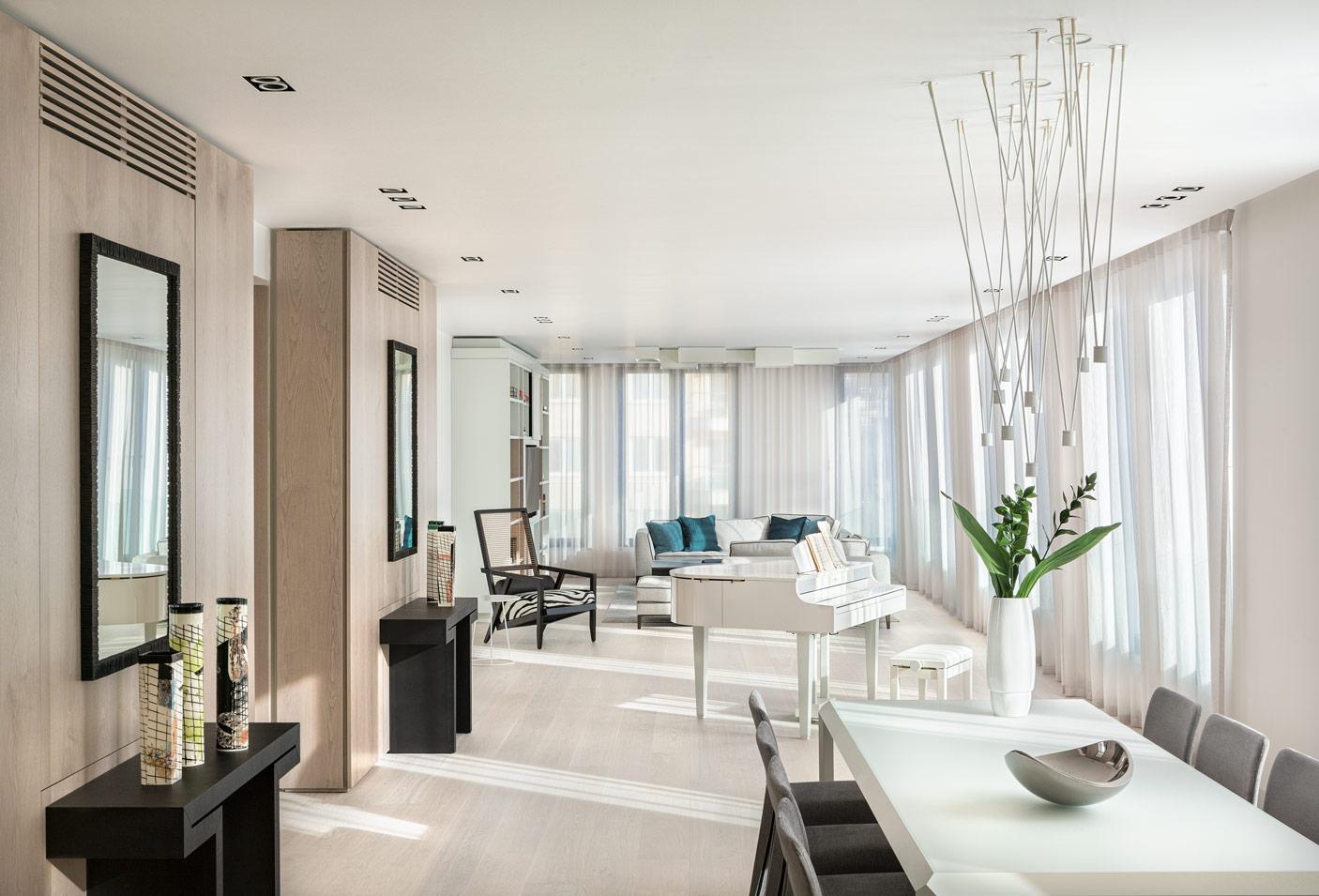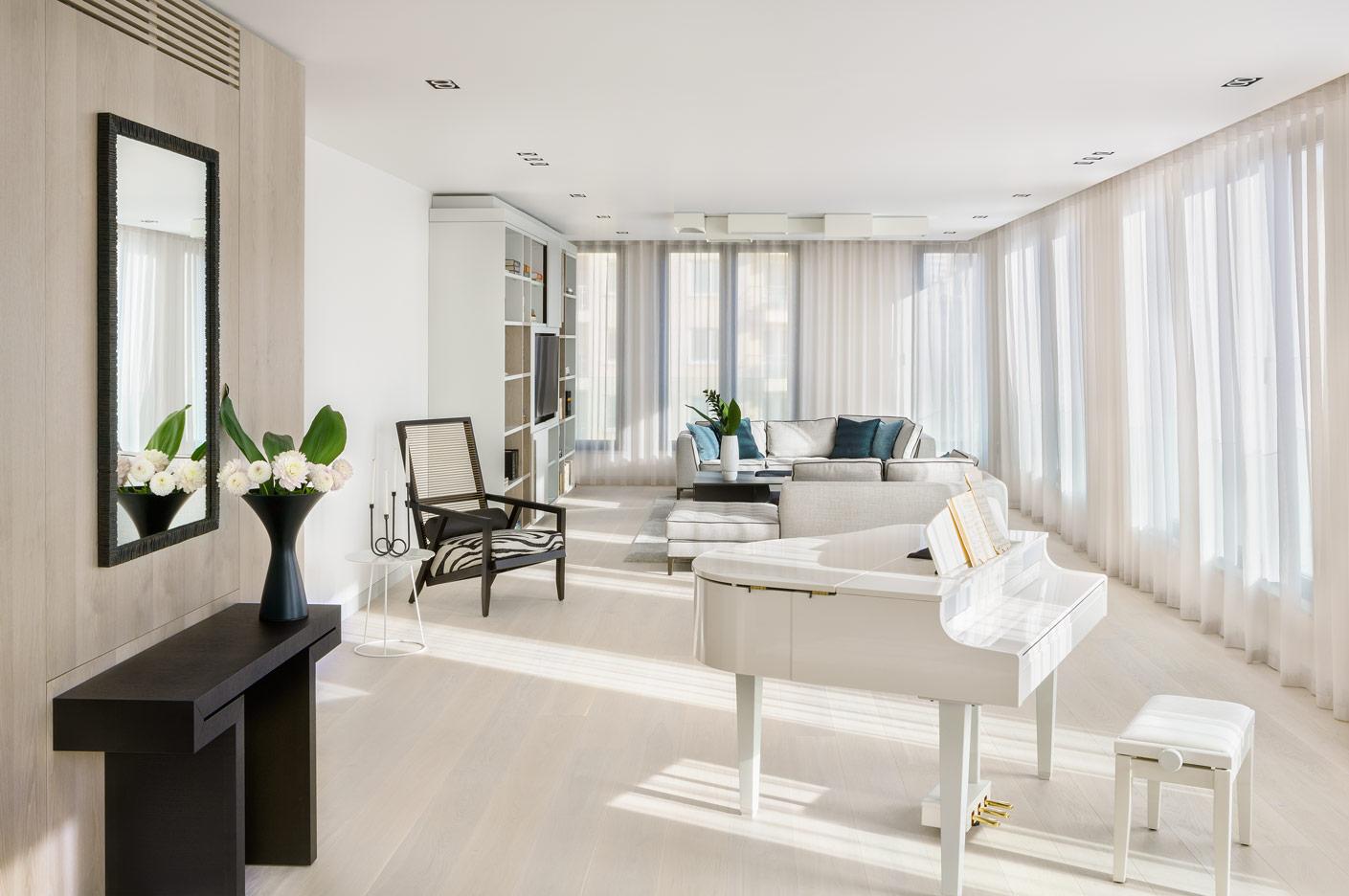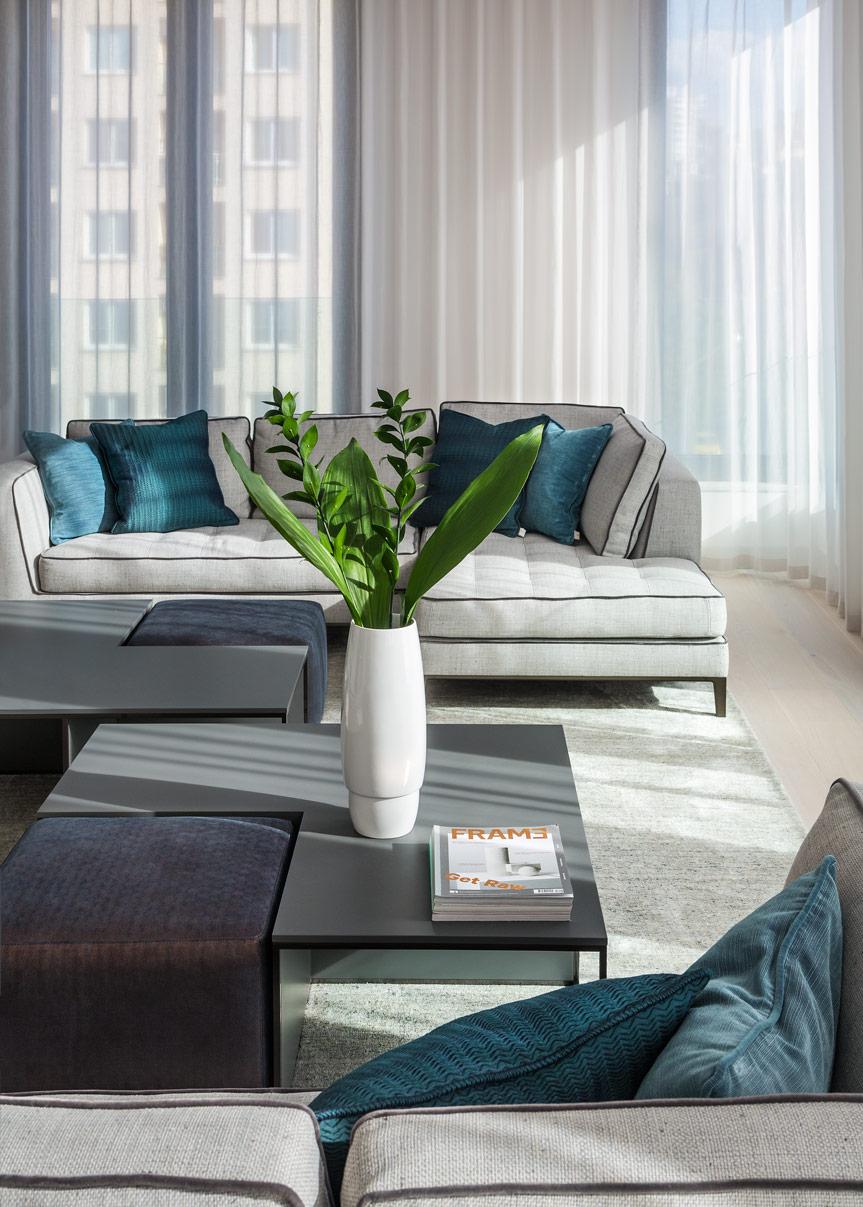 The ultra-modern, galley style kitchen consists of white, flush faced cabinetry topped with light grey countertops. Utilizing the space to the fullest degree, the upper cabinets not only carry right to the header but also continue down the rest on the countertops with a frosted glass encasement for the lower half. A small matching island is centered in the space and provides extra seating.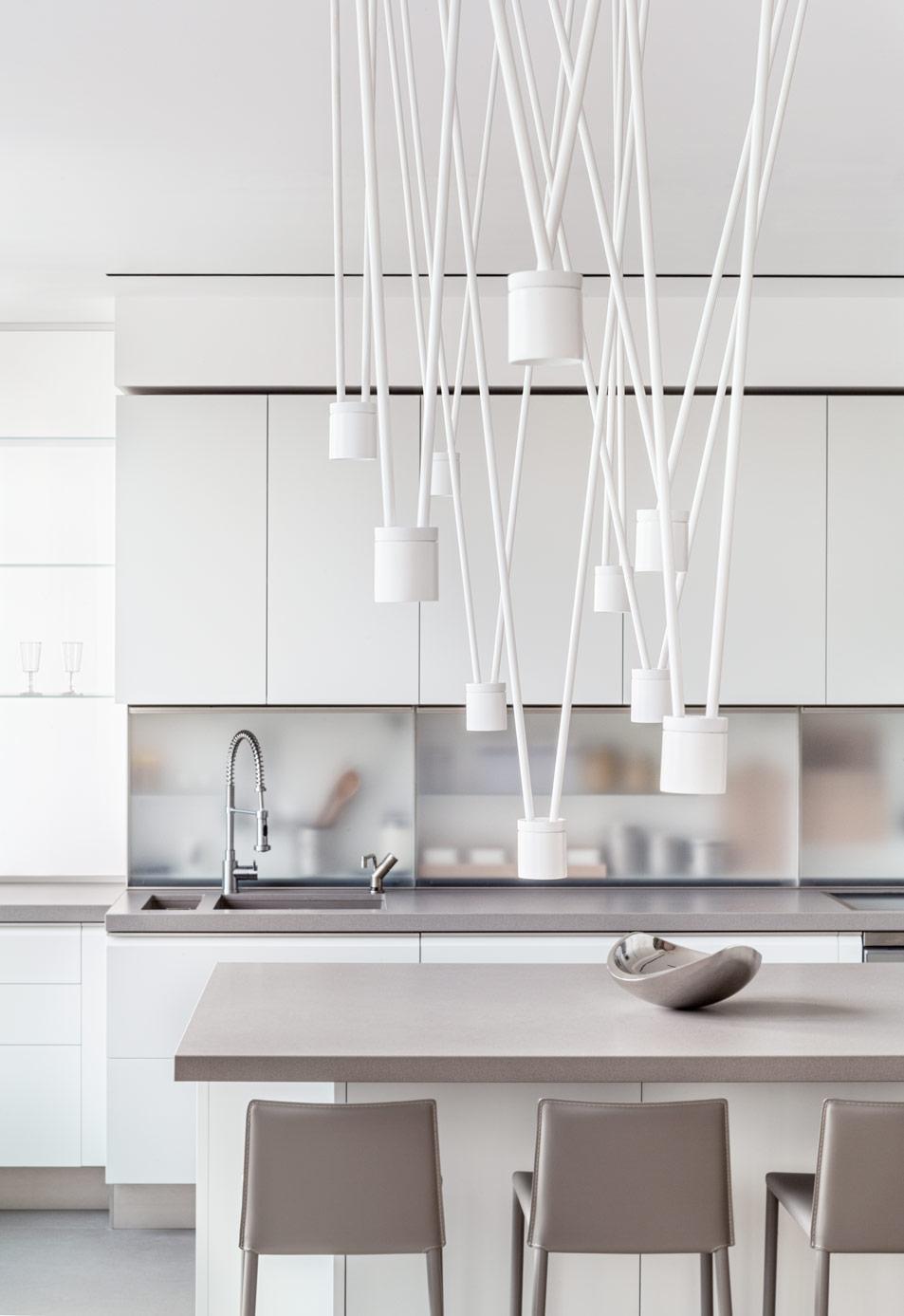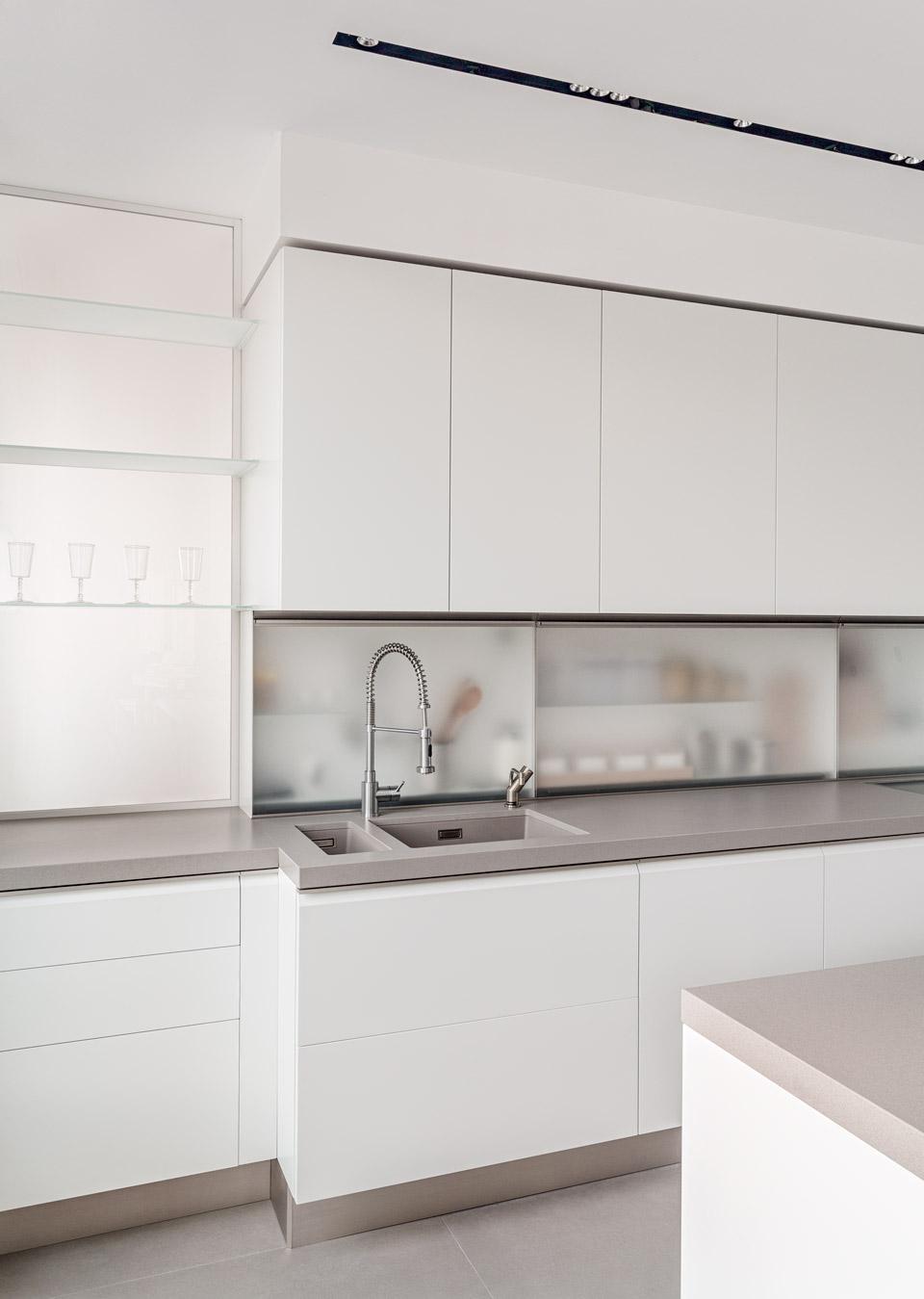 In line with the kitchen is the spacious dining room and a very generous living room, all keeping with the muted tones of white and grey, only a pop of teal can be found in the textile use of throw pillows on the couches. Sticking with this pale color scale, the main living area of the apartment can reflect and amplify the natural light which pours in from the windows which surround it.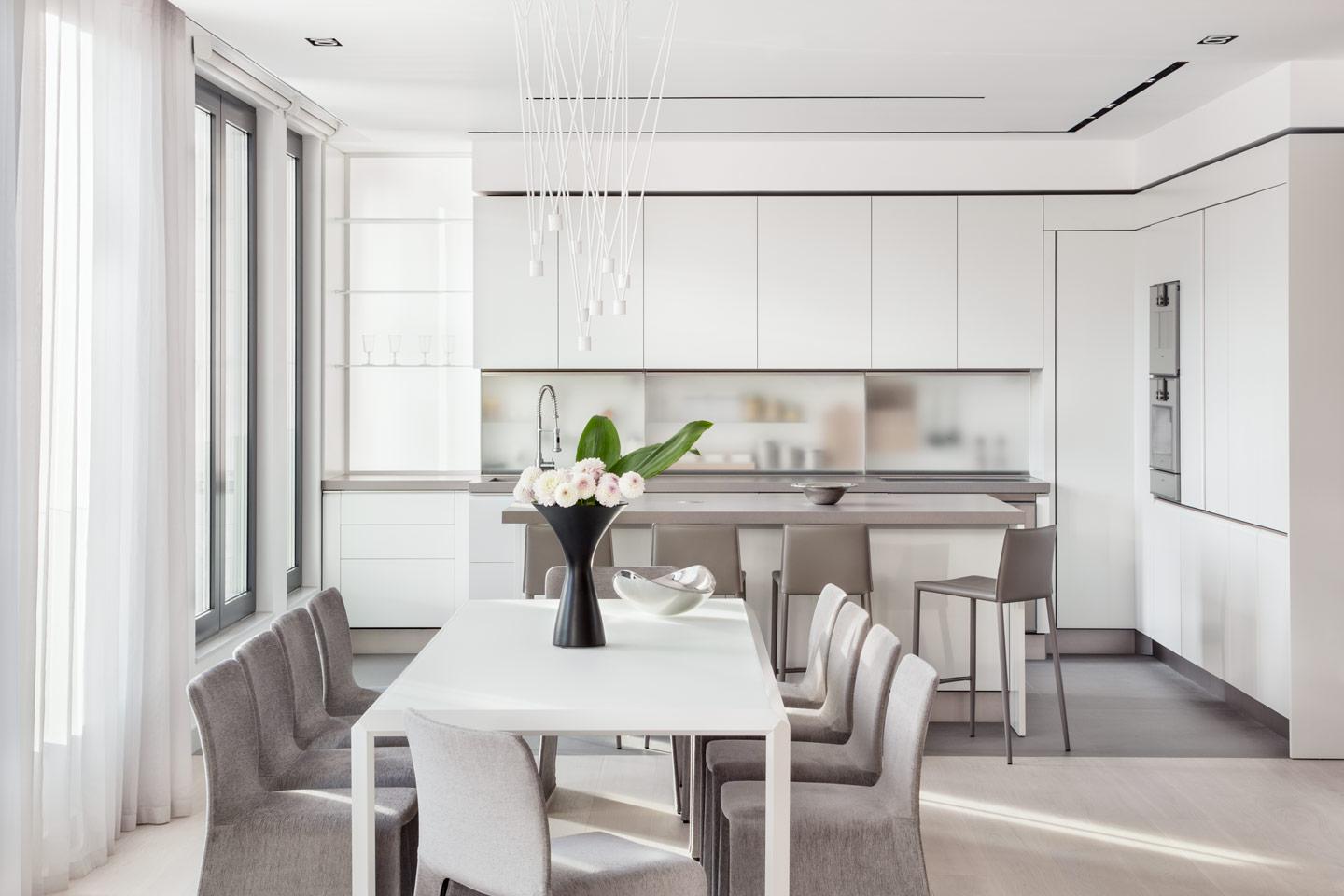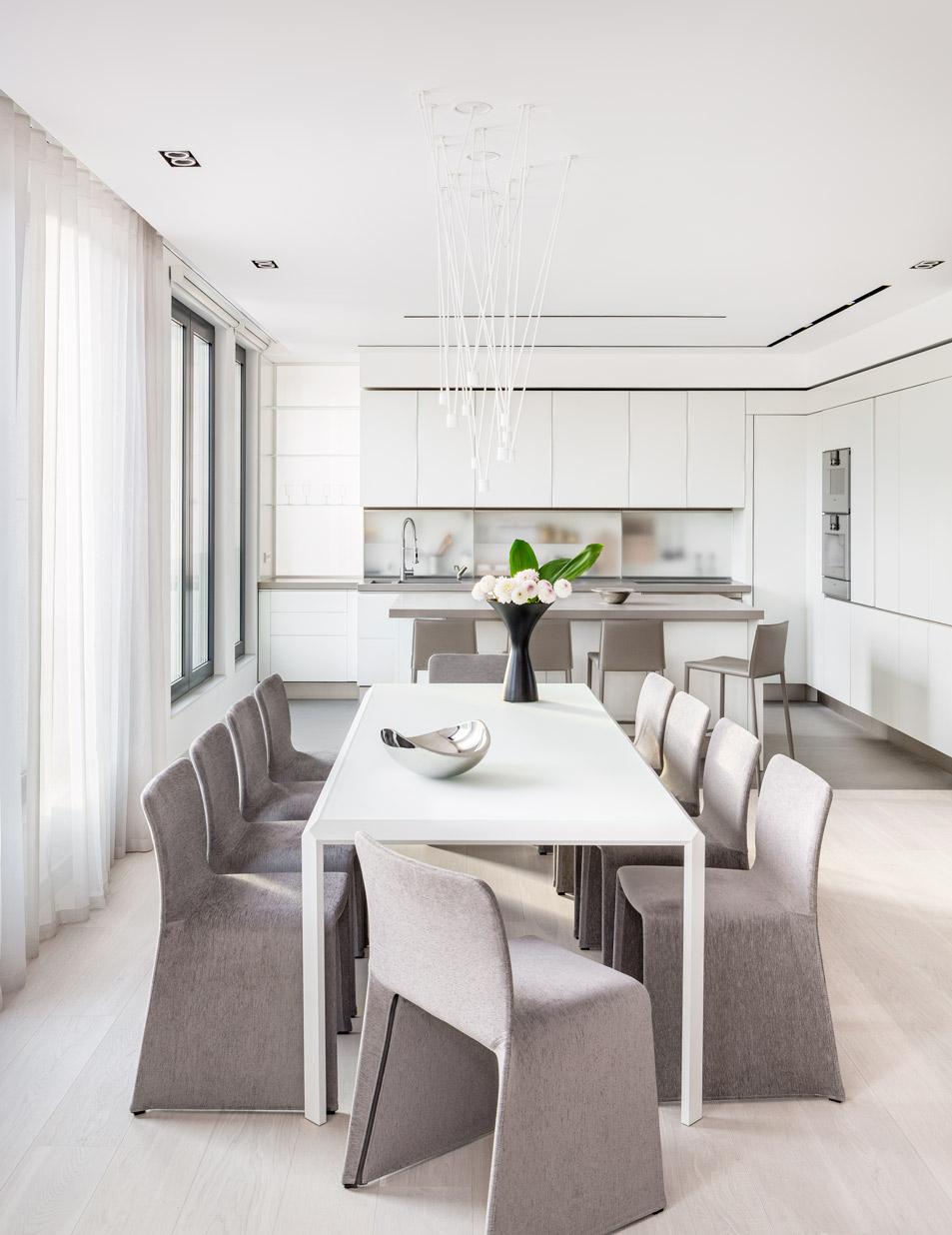 Leaving this area and moving to the bedrooms we then find evidence of color and the playful use of prints. These areas, while still surrounded by the panoramic view, can afford to incorporate more character because of their more private atmospheres. In them, we see vibrant pops of pinks, purples, greens, and blues, all while still staying true to the modern and contemporary decor throughout this penthouse interior design.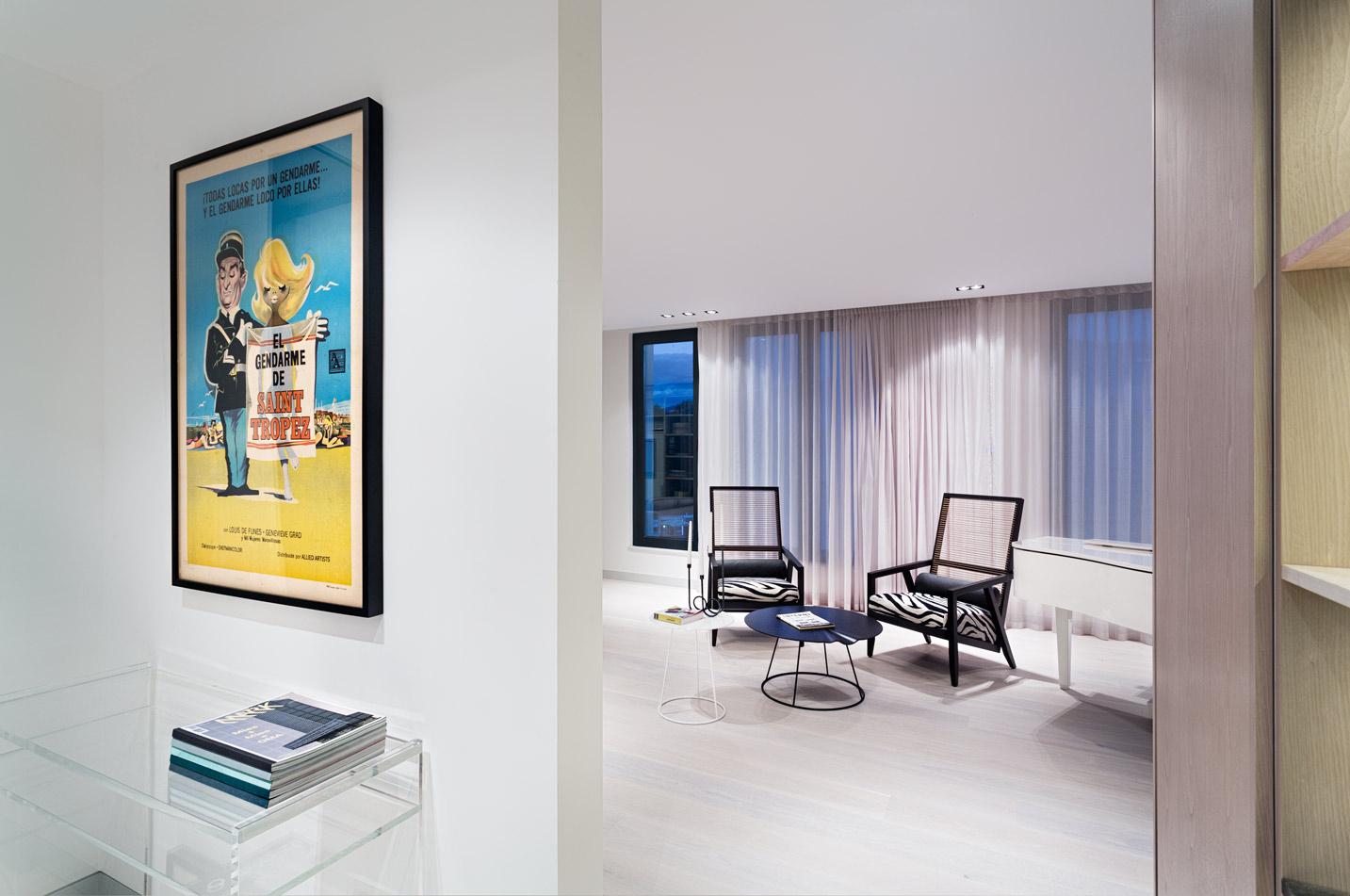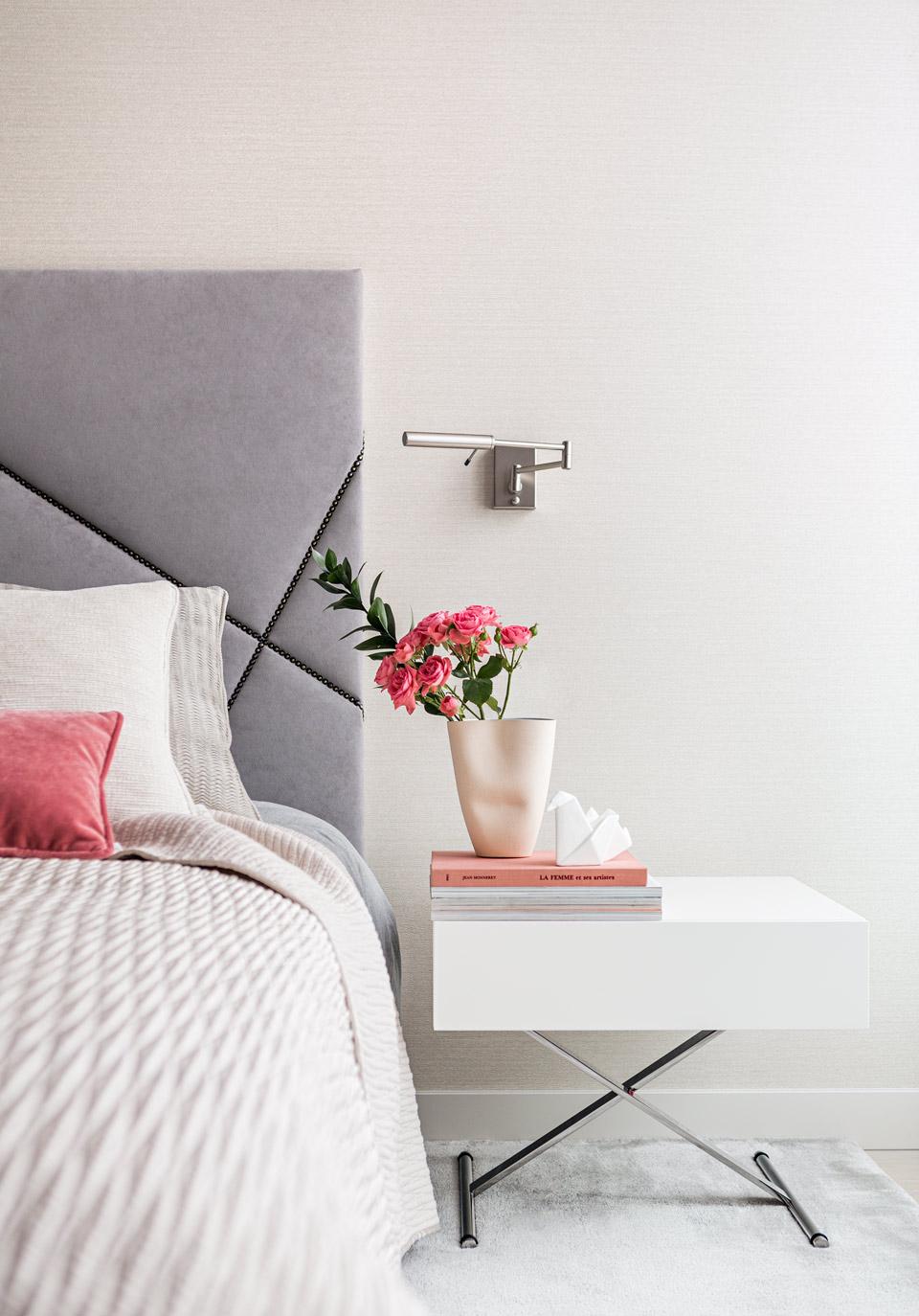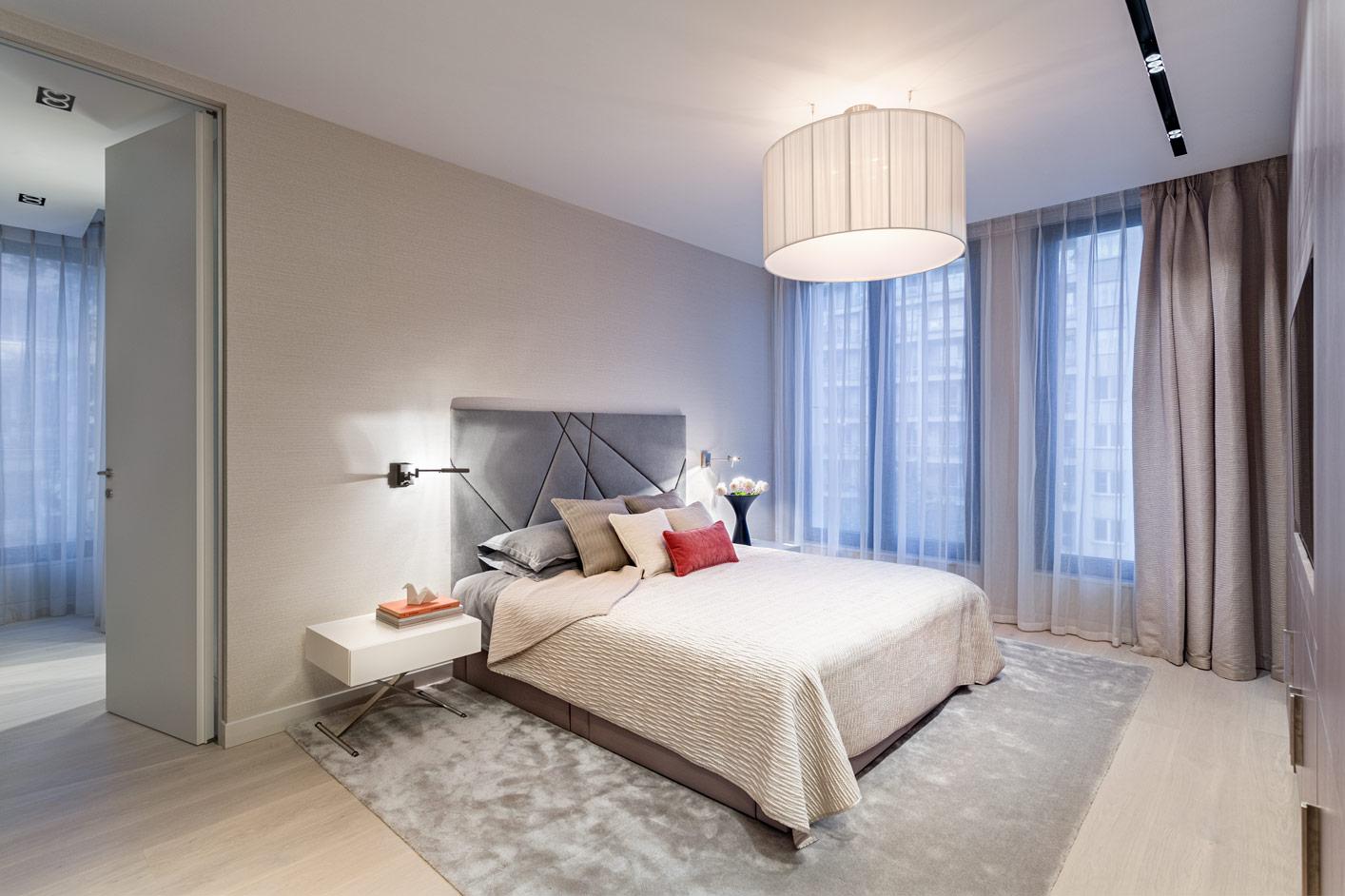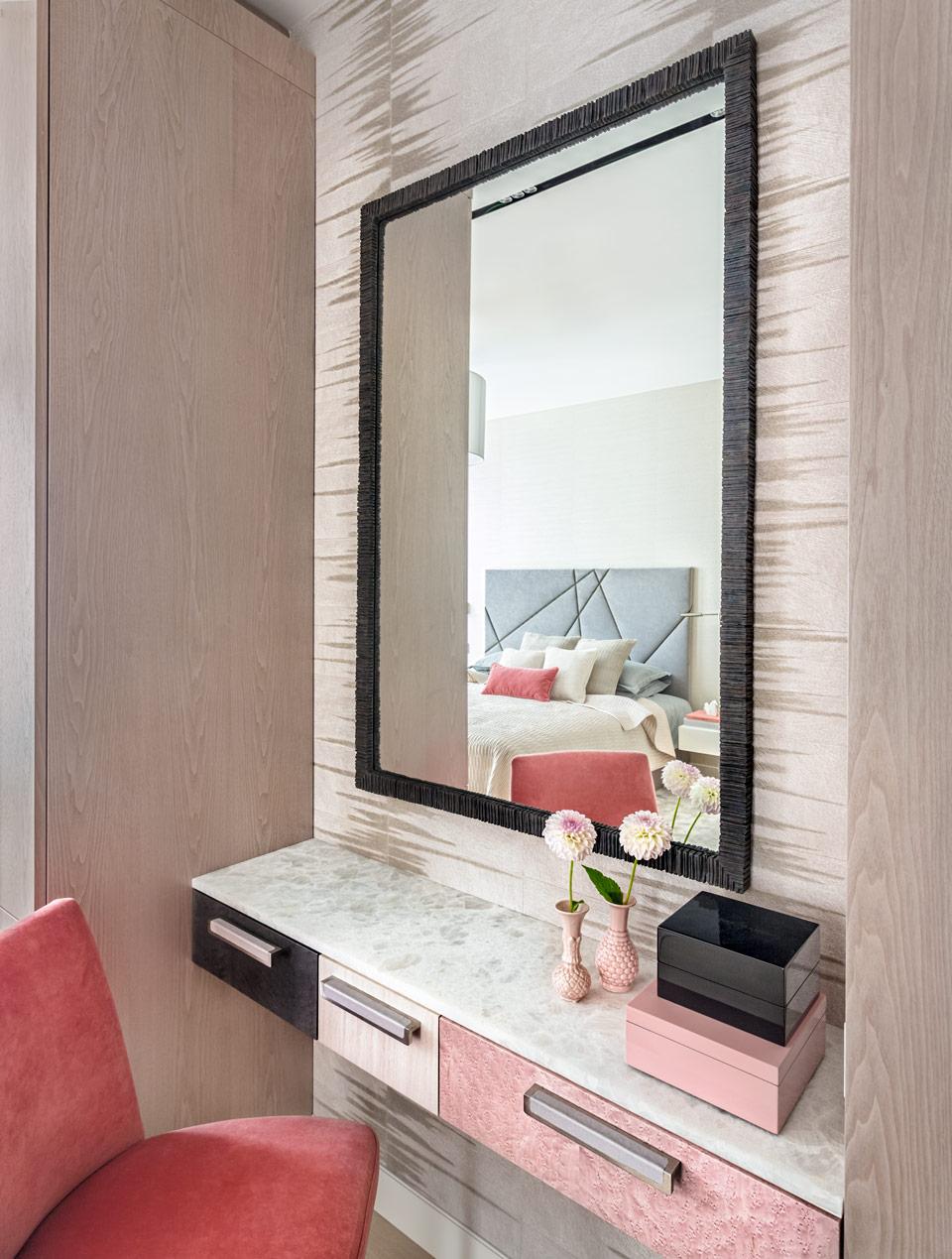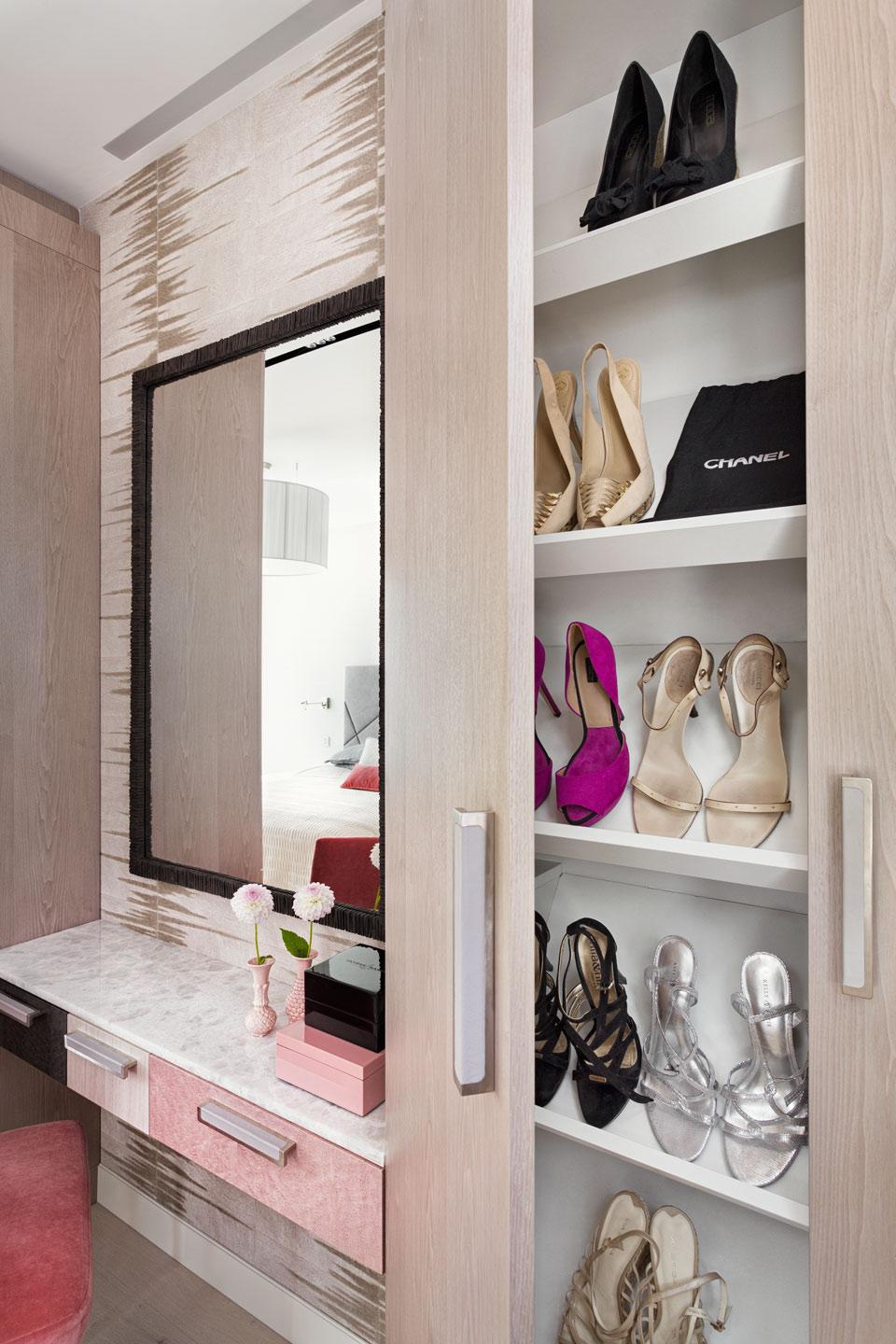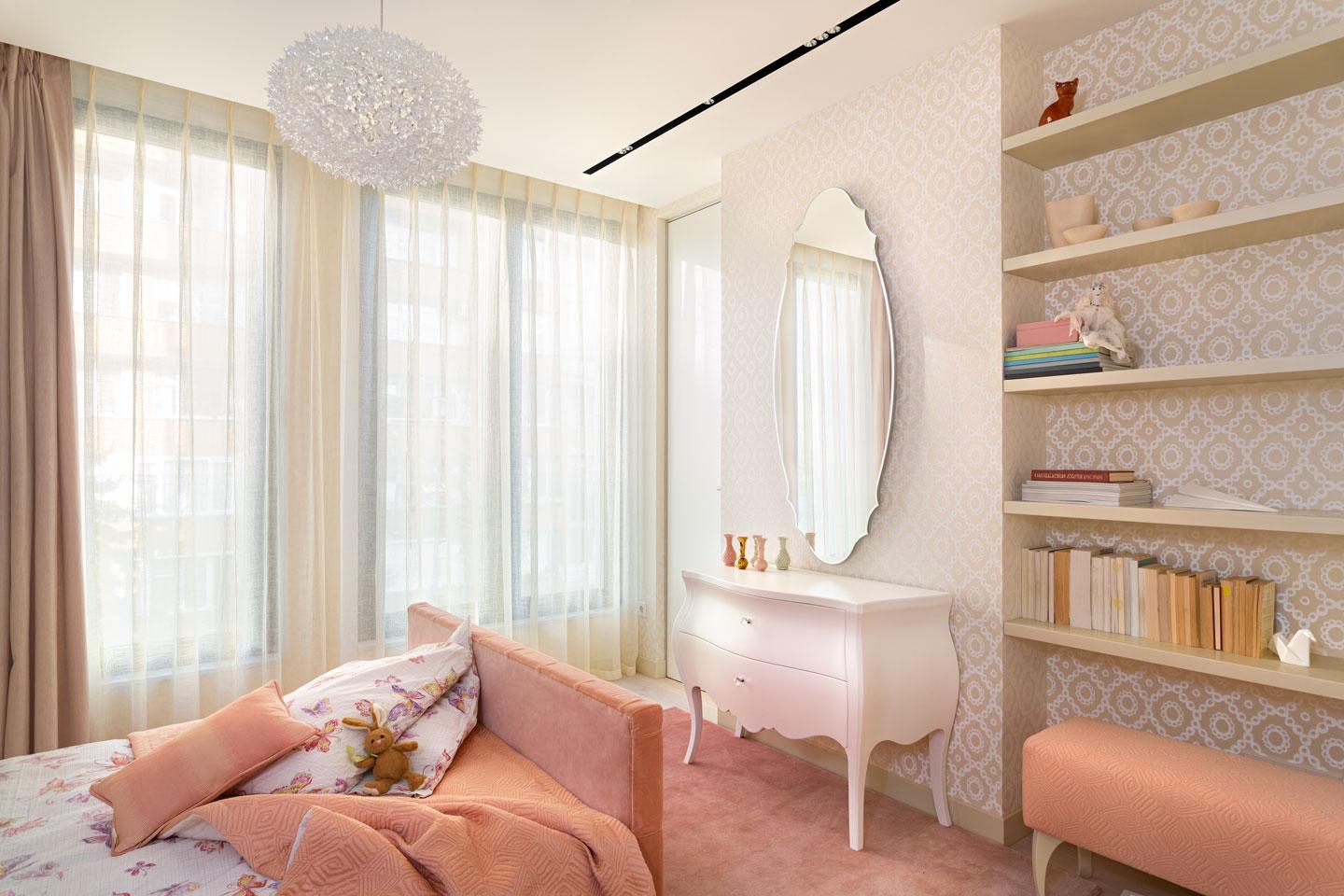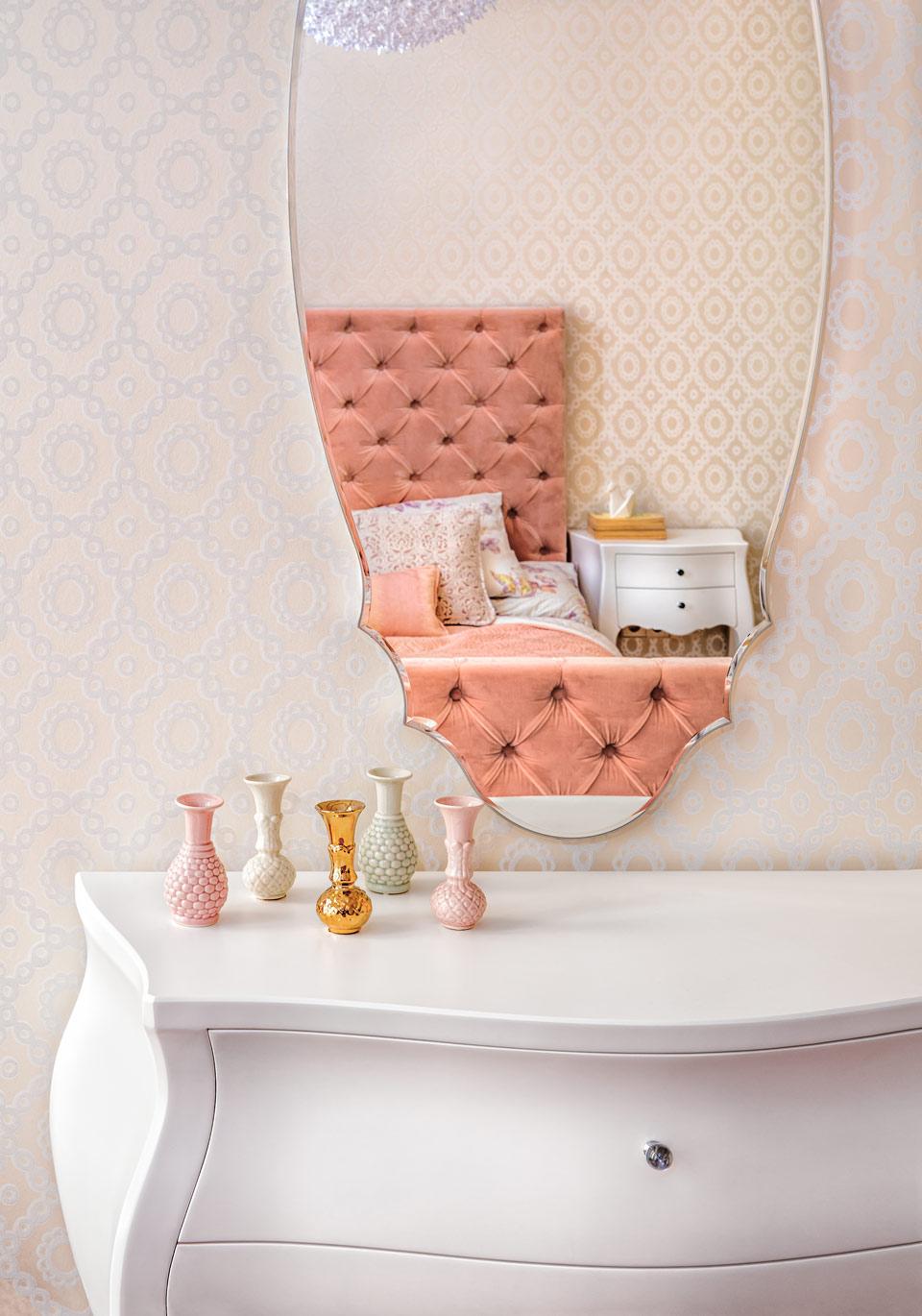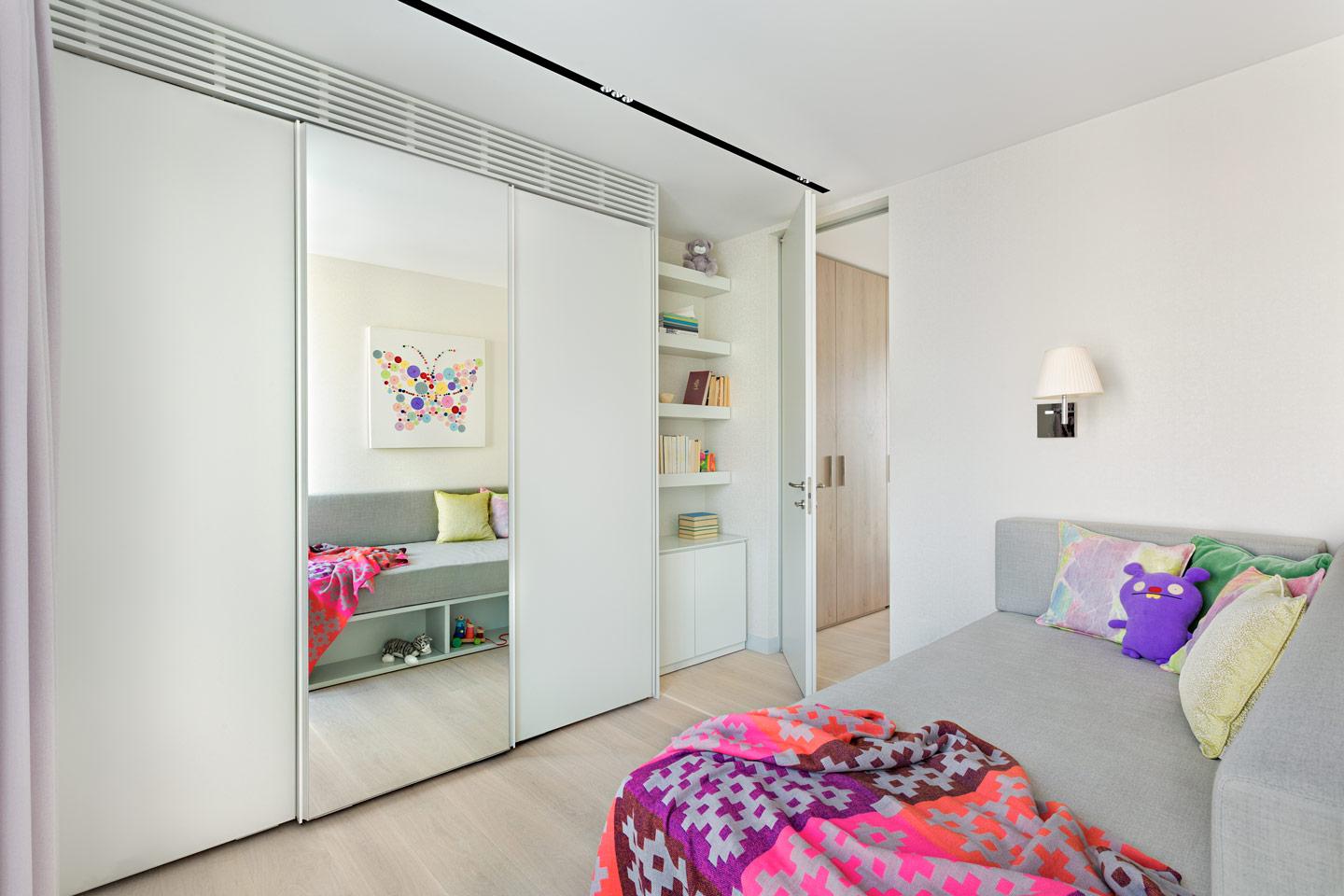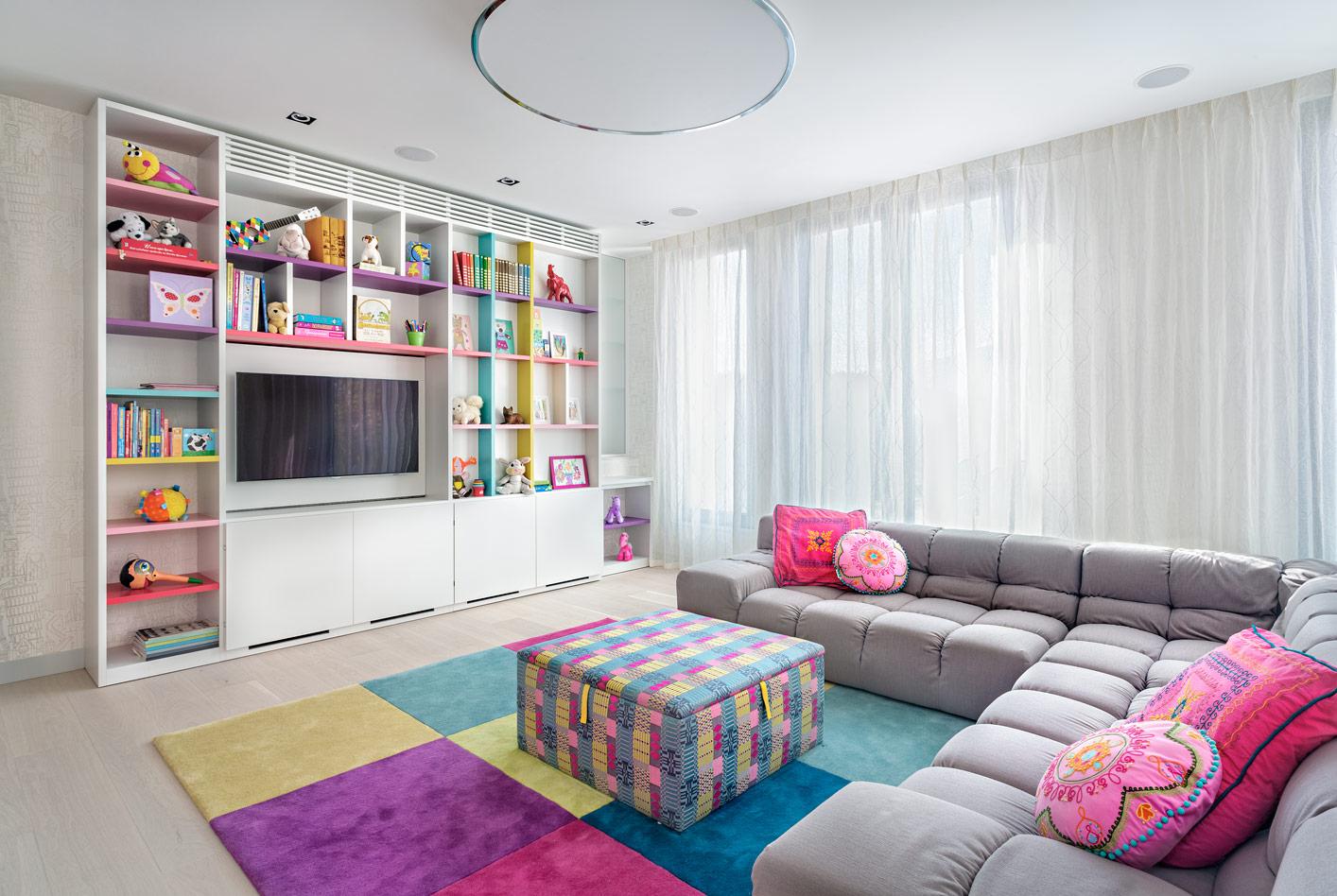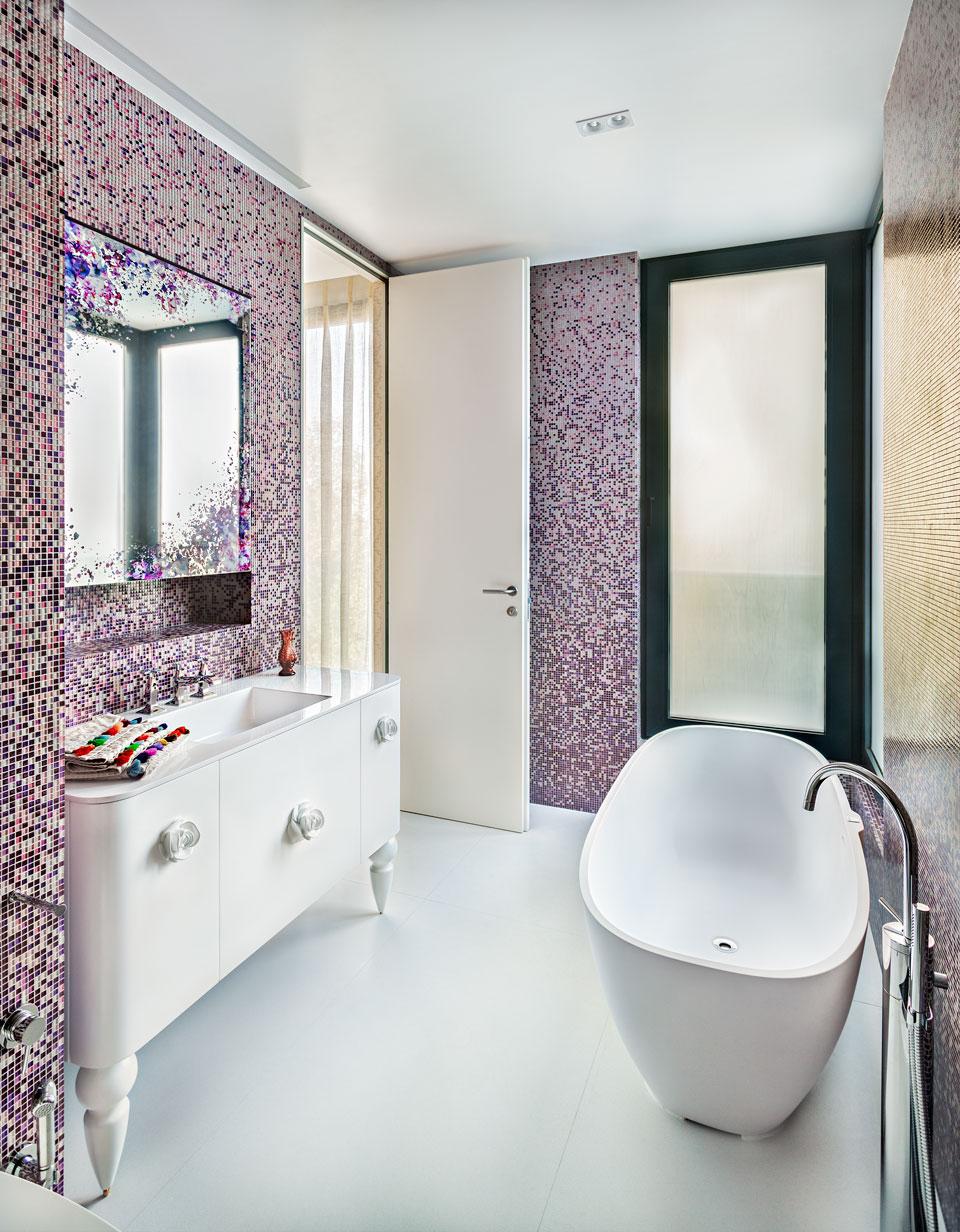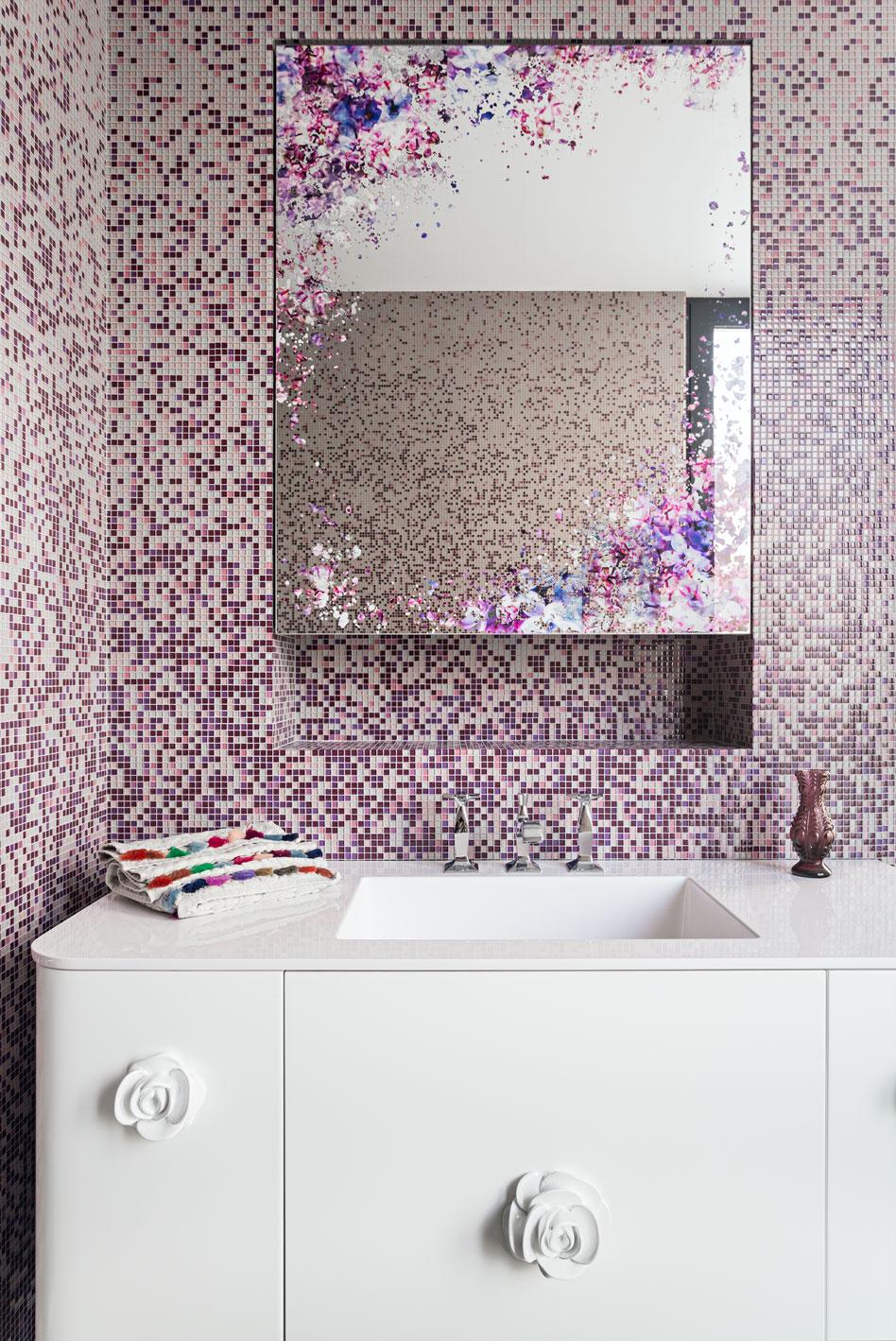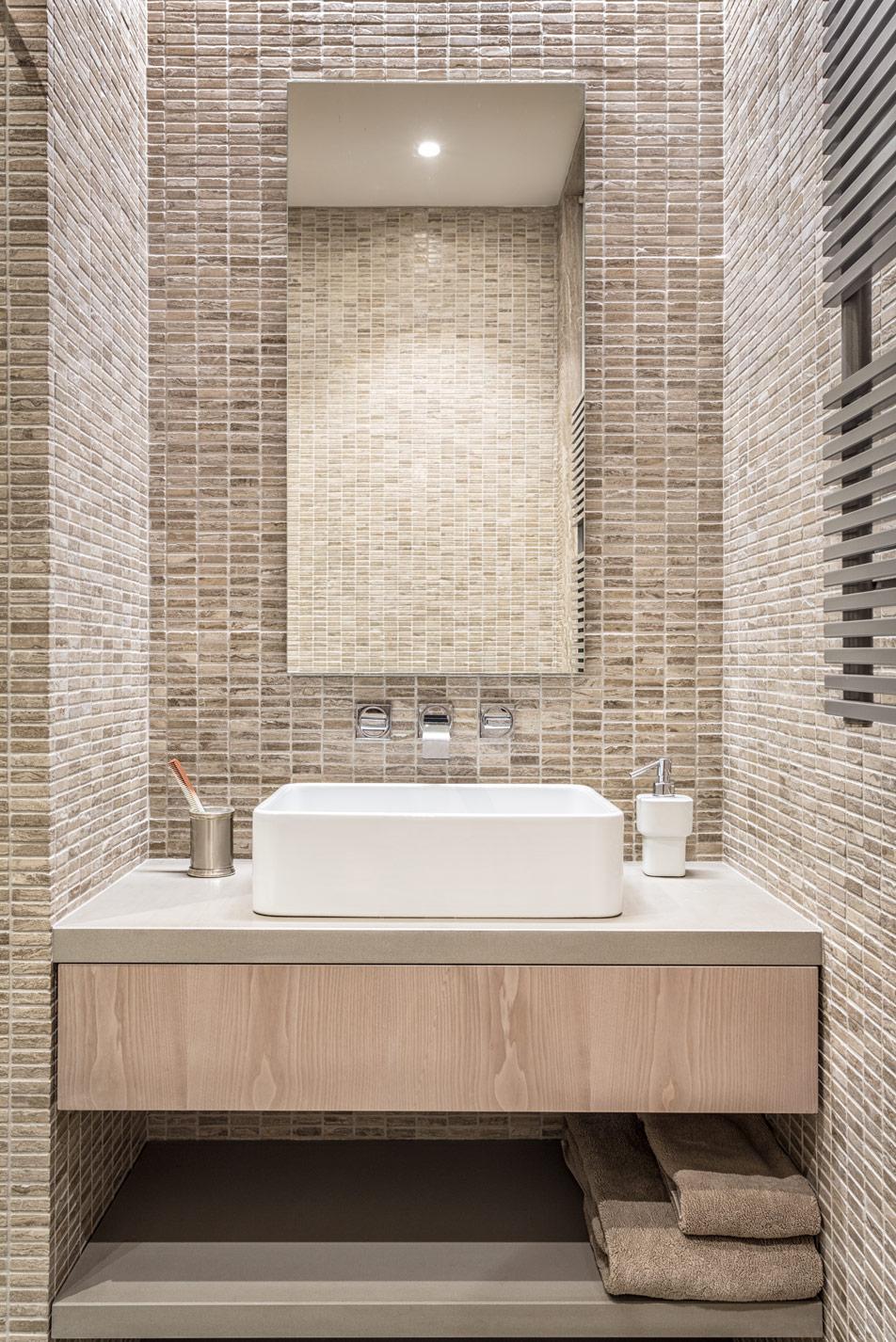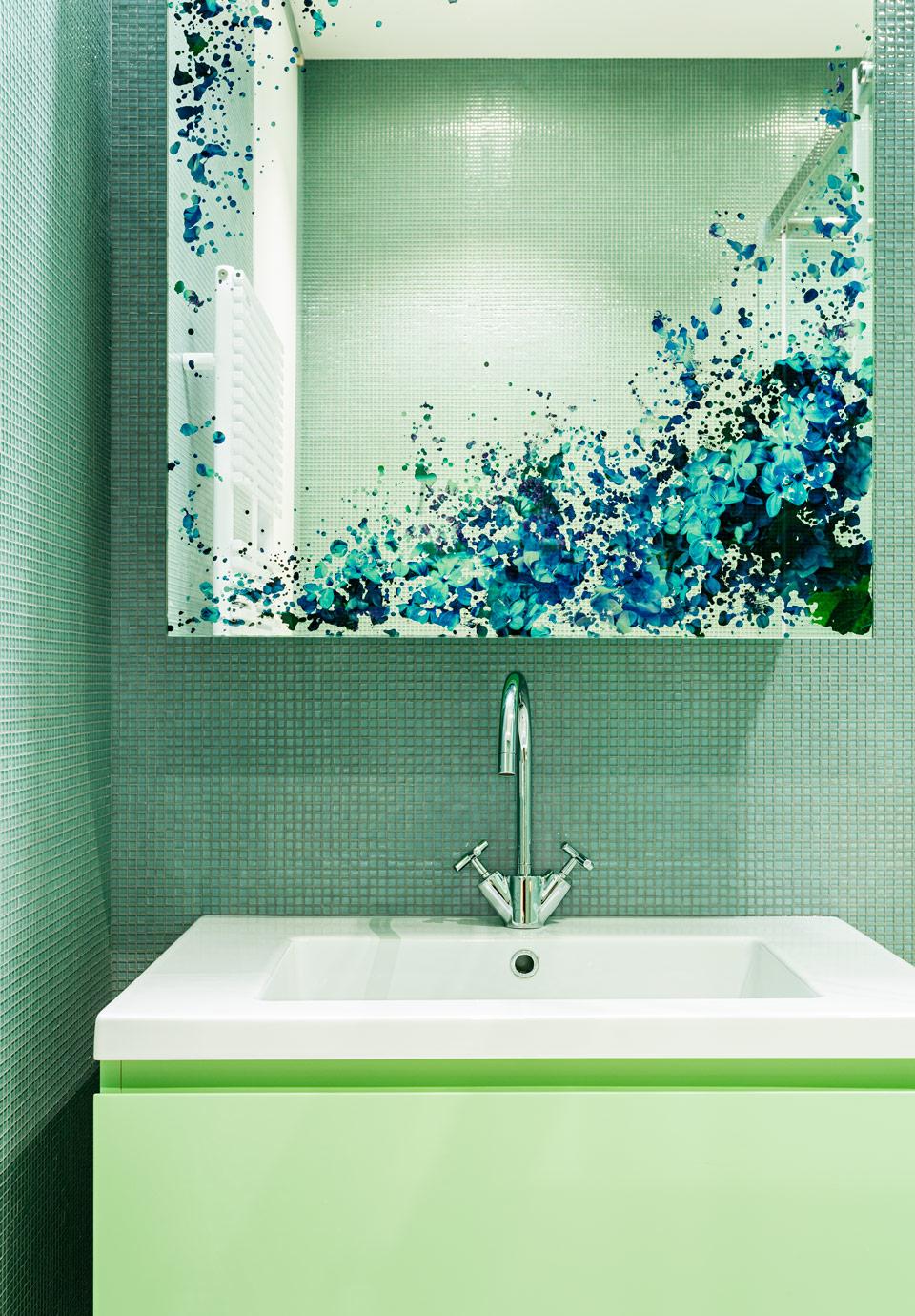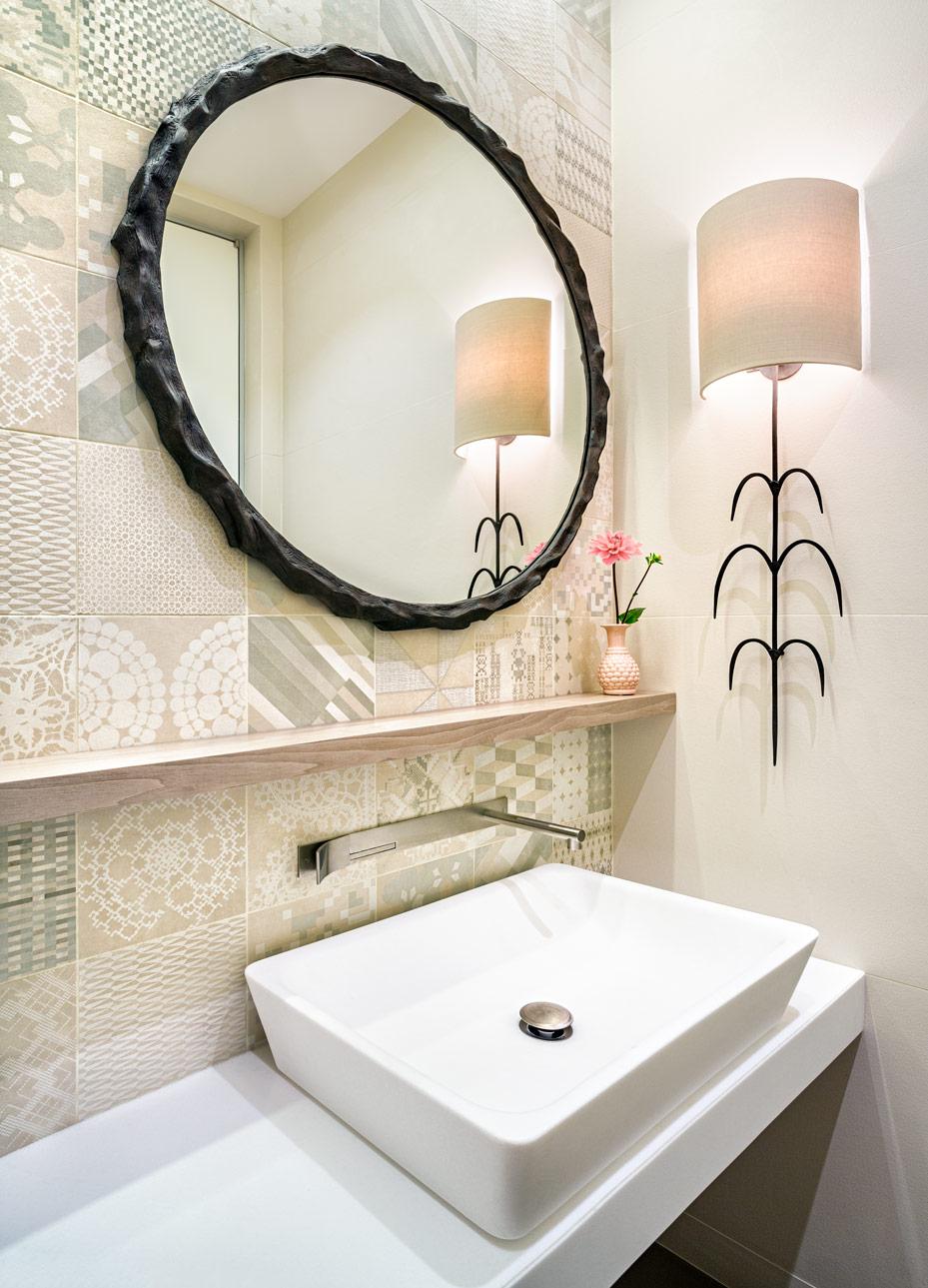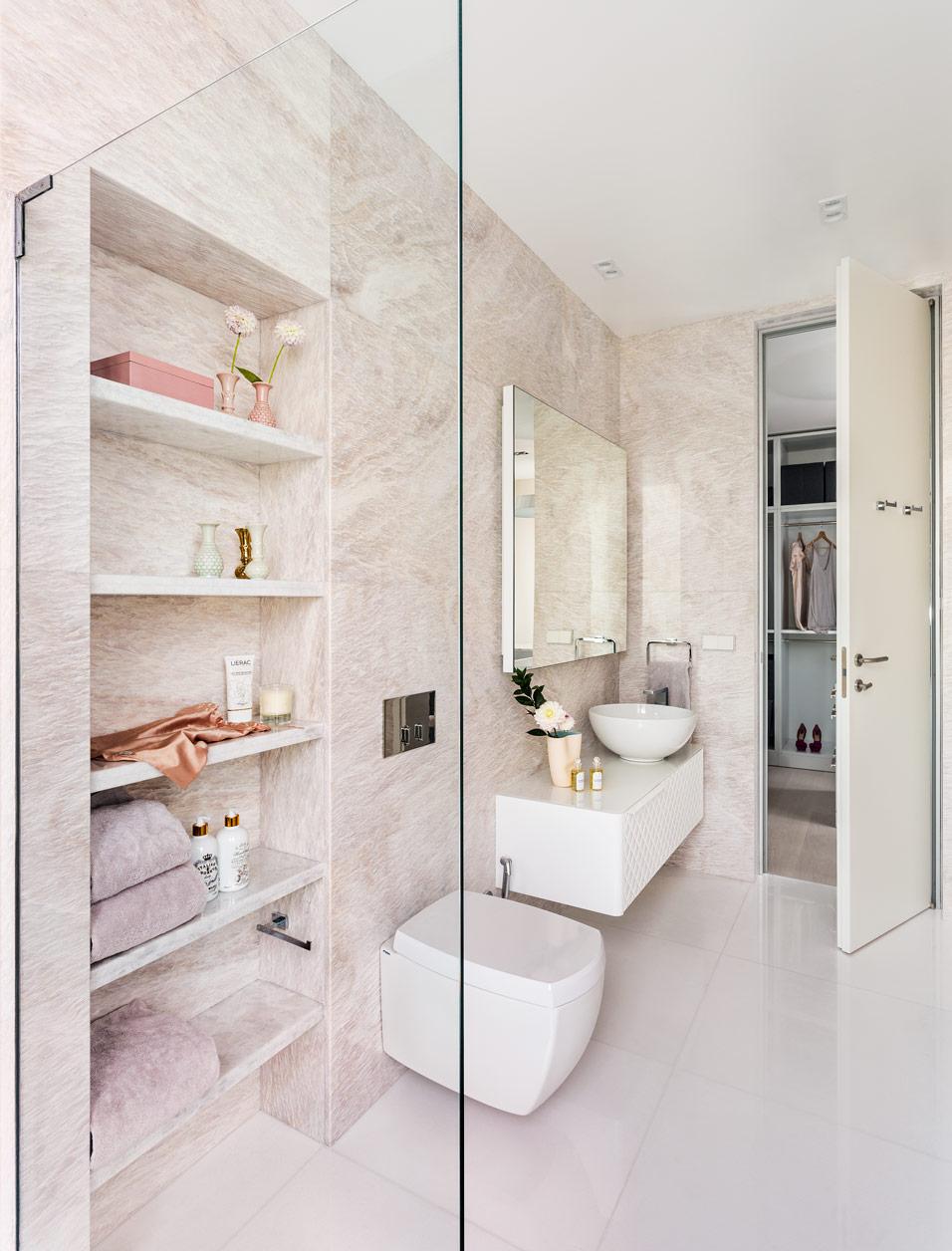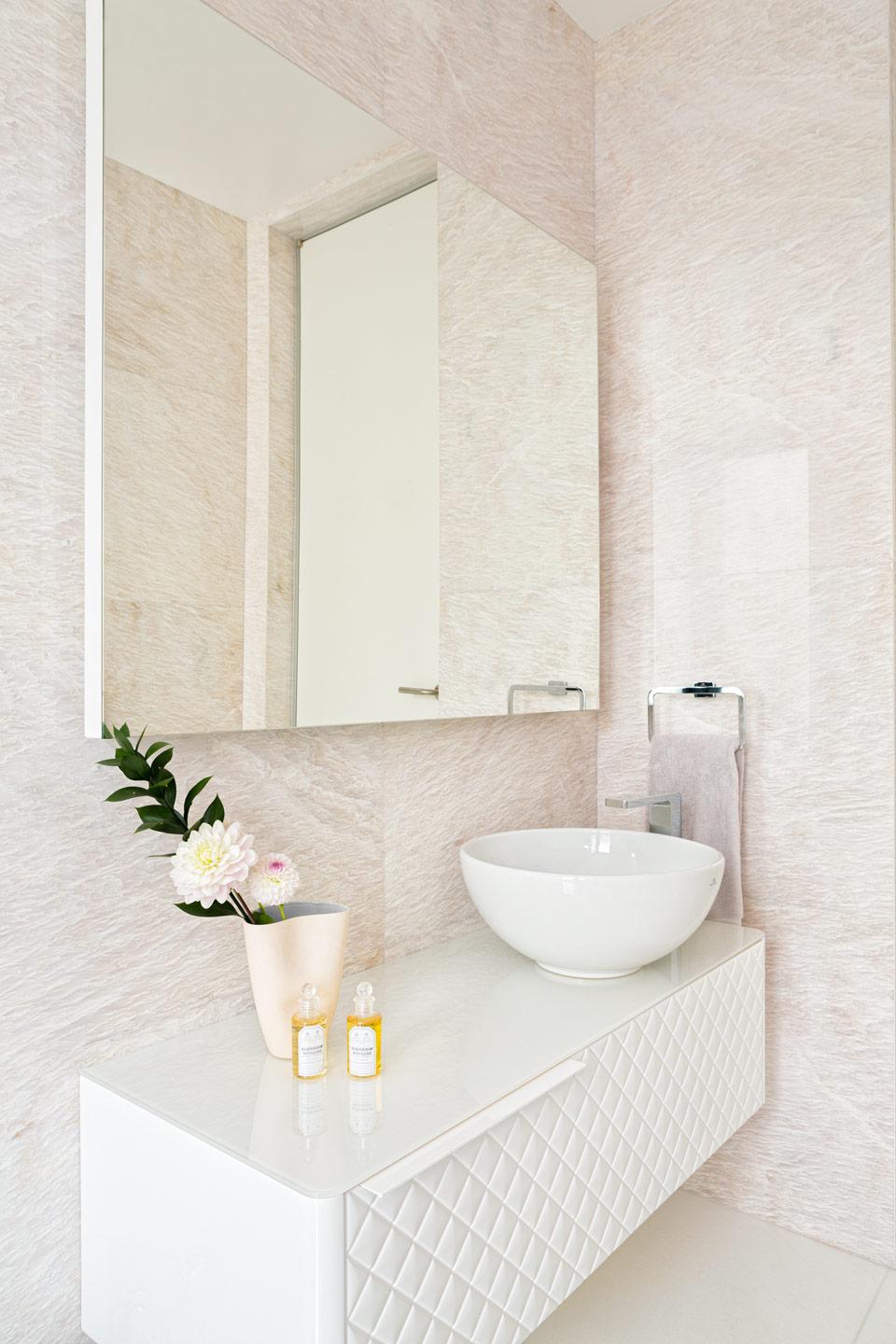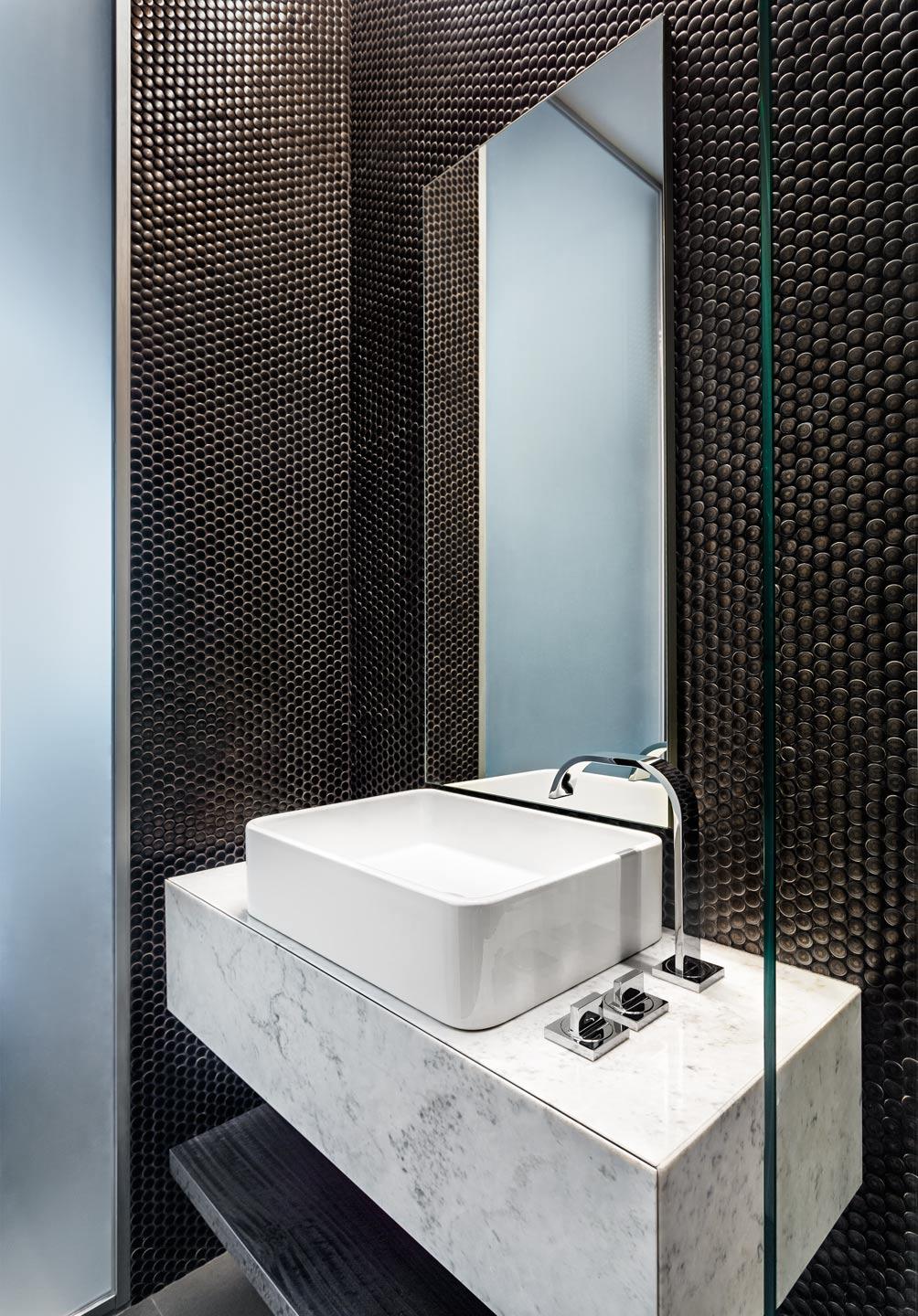 Photographer: Assen Emilov