As we have seen time and time again, less is more… less is always more. And, as we also keep seeing, white walls (white everything) is apparently not only extremely easy, but tremendously adorable and chic. This lovely white home has made it clear that all you need are a few key furniture pieces, a small number of significant decorations, and enough contrast to create depth and variance in the home.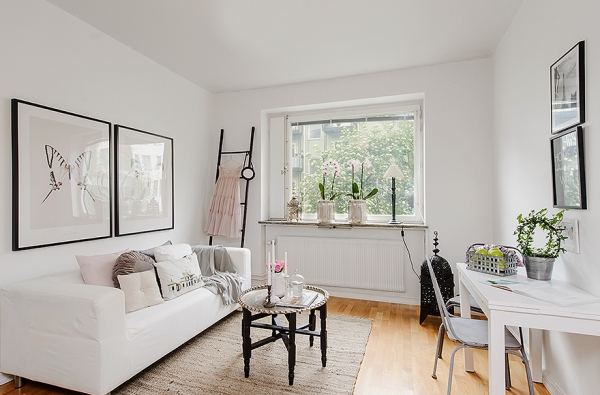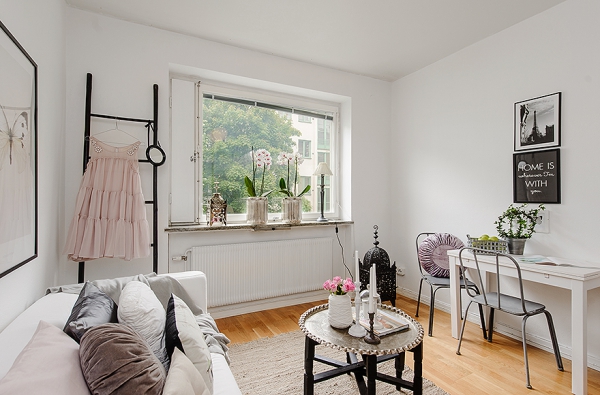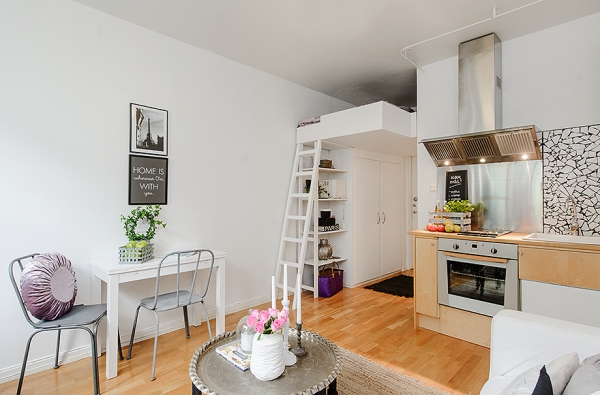 It is surprising that this lovely white home is actually very small. When you first look at it you don't quite realize that it is actually more of a studio than anything. The living area and kitchen area (and small dining space) are all integrated into one space. The furniture has been laid out perfectly to create an area of each designated space in the room; nothing is cramped or cluttered. You'll notice that the bed is actually up the ladder in its own tiny loft area. How cute is this place?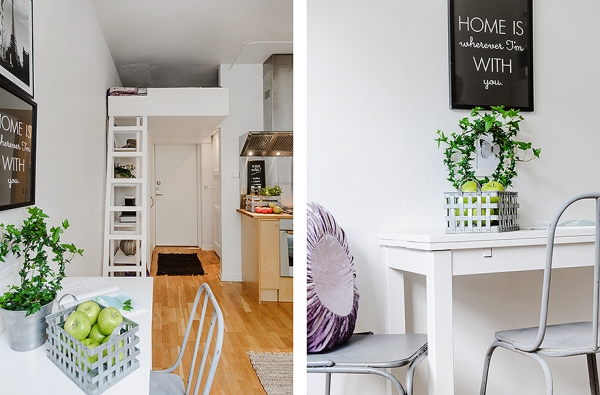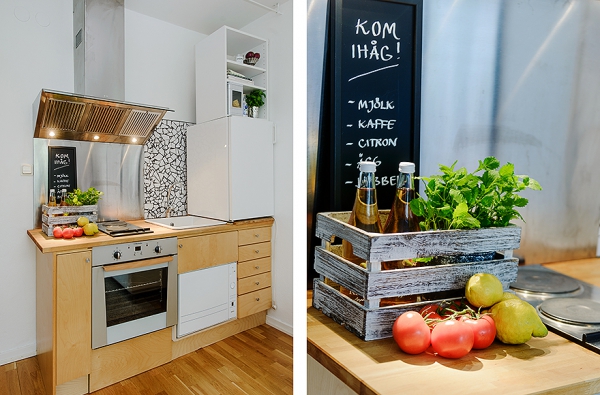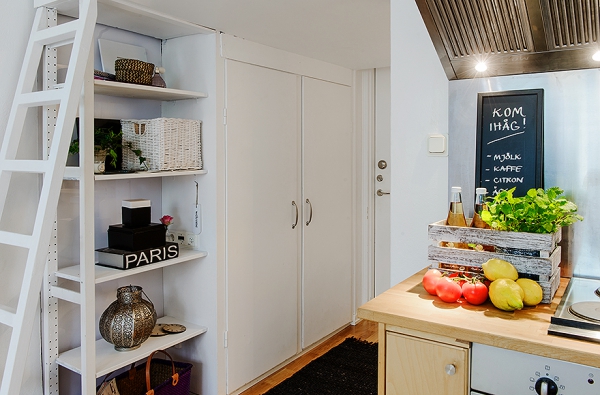 The home almost has a cottage vibe going on; it could be the size, or the use of greenery and plants. This lovely white home is very alive with character and poise. The decorations are rather sophisticated, which could contribute to why there just isn't a need for much of them.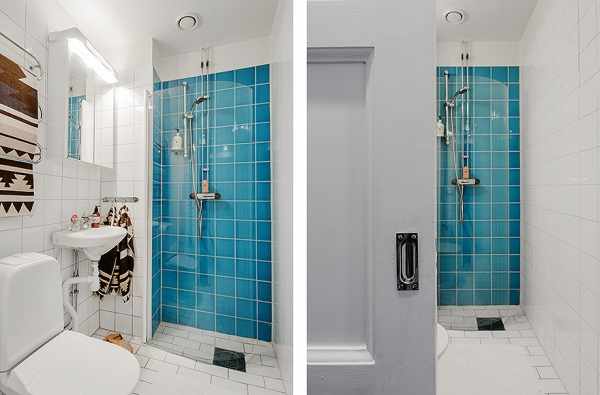 Let's not forget the bathroom here, it too is in the lovely white décor, but the tile in the shower is a complete contrast and we love it. The electric blue brings a whole new dimension to the entire home; who would have those shower tiles could have such an impact?
As per usual, we are entirely impressed and in love with the white on white scheme that is present in this home. If you weren't convinced before that this is an excellent décor and design idea, we can only assume you are now.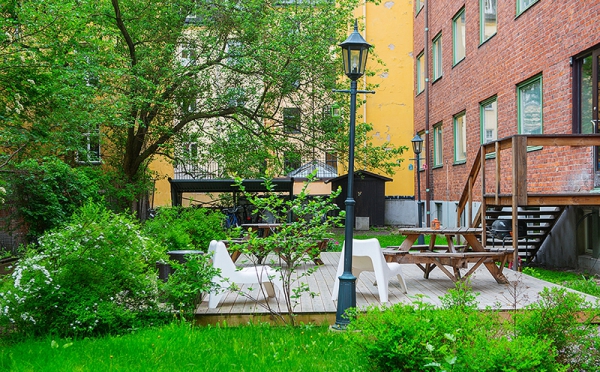 Images found here