For most of us, our morning routine, touch ups, and really just grooming in general is usually done in our bathroom, or an area near our bathroom… you get the idea. For as much as that we may actually spend in the bathroom, it tends to go somewhat neglected in terms of time spent on design and decoration.
Really, for a room that we do spend that time in, you'd think we would put more effort into making it a beautiful and serene space in our homes. Even more so, the shower is usually the worst of the whole room! You are at one of your most vulnerable points in the whole day when you're in there; it should probably be a Zen place rather than just an area to clean yourself off real quick.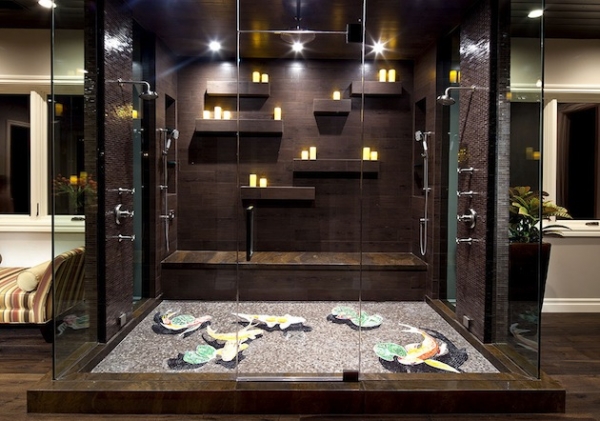 So you should start there, start with one of the most important parts of the whole space. You need to find yourself the coolest shower and shower head that not only yourself but others will think to themselves, "This is one of the most awesome showers I have ever seen." You need to find one that will both suit you and the lifestyle you lead… and a good looking one certainly would not hurt.
Whether you lean towards a shower that is made primarily of paned glass, one that is carved into marble, maybe you even want more of a simple, smaller shower; there are those who want their shower to be a statement piece, one that looks more like it was created by an artist in Brooklyn; there are those who enjoy amazing shower designs that function more like a spa than a shower itself; really the possibilities are endless when designing your own shower, all it takes is an idea and you've got a great start to it.
SEE ALSO: Most popular interior decor styles
However, if you are a bit stuck on planning, or better, the creation of your first awesome shower, take a peek below at some of these incredible designs that do indeed exist in people's homes. They should be able to give some excellent inspiration for you to get started on your own.