It's tough to combine a contemporary design with a soft, homey feel but the Mehr Khaneh (House of the sun) can give a few pointers on how to do so. Aptly named for it's creative use of natural light while also incorporating the Persian culture of harnessing the sun's symbols within décor, this Ukranian loft is unlike any apartment you've ever seen!
Designers Keivani Architects and Studio Persian Primavera sat down to figure out a way to create a stylish industrial style home, mix in the client's request for Persian style, all while staying within the modest budget. Immediately, the idea to use concrete finishes and repurposed materials of wood and metal were the obvious choice for the 101 square meters / 1087 square feet home.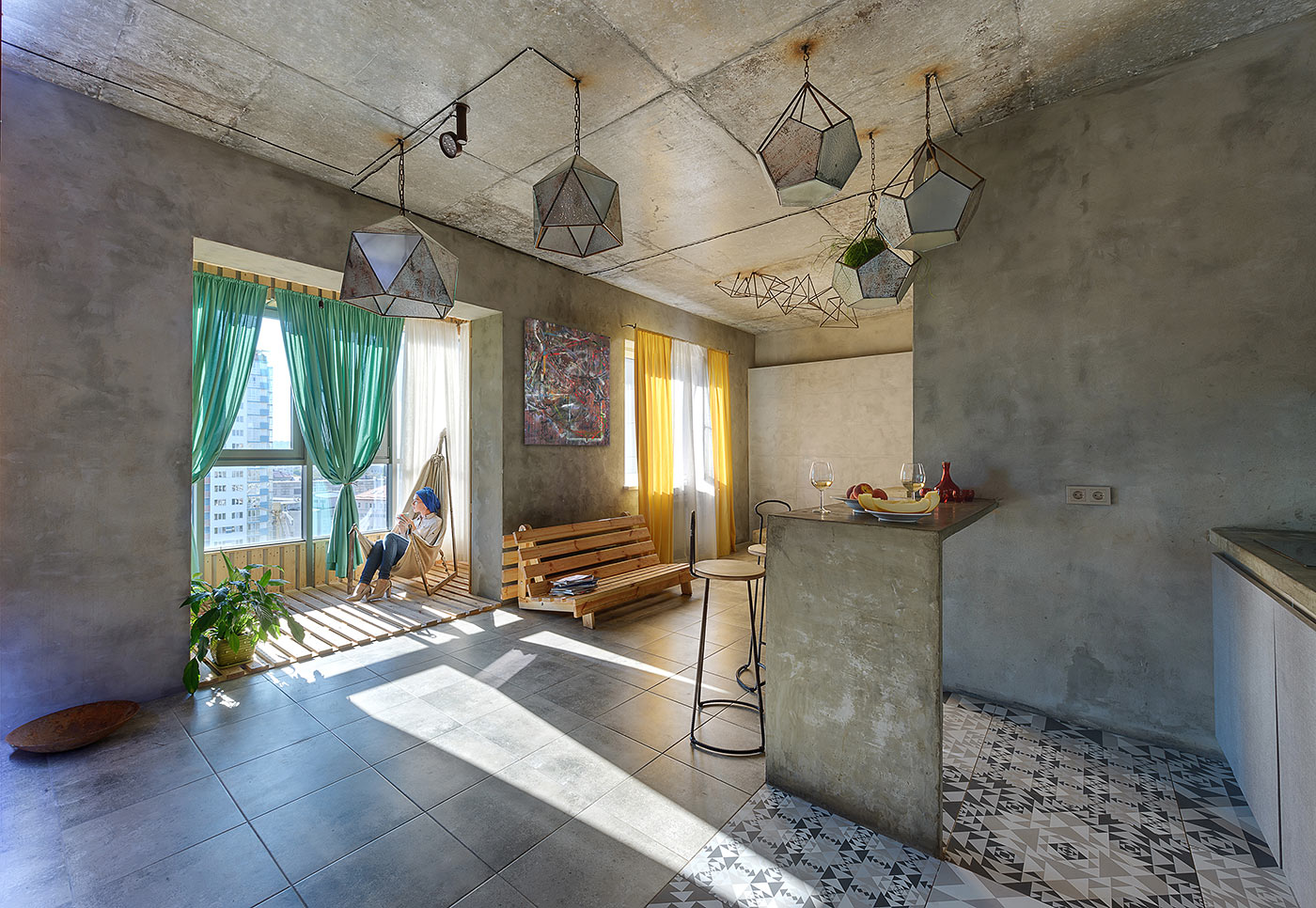 The majority of the interior is finished with a smooth, raw concrete. Everything from the walls to the floor and even the ceiling. But the cold touch of the cement is balanced with the addition of natural wood textures found in the furniture and extending to the quaint sun room adjacent the kitchen.
The kitchen sits somewhat central to the home and is a completely open concept, aside from the concrete formed peninsula that's open underneath. The cabinetry is a flush faced pale grey in a brushed finish and it all sits atop of a gorgeous geometric tile floor in black and white.
A floating staircase made from solid concrete climbs the wall near the dining area and serves as a place to display plants and artwork.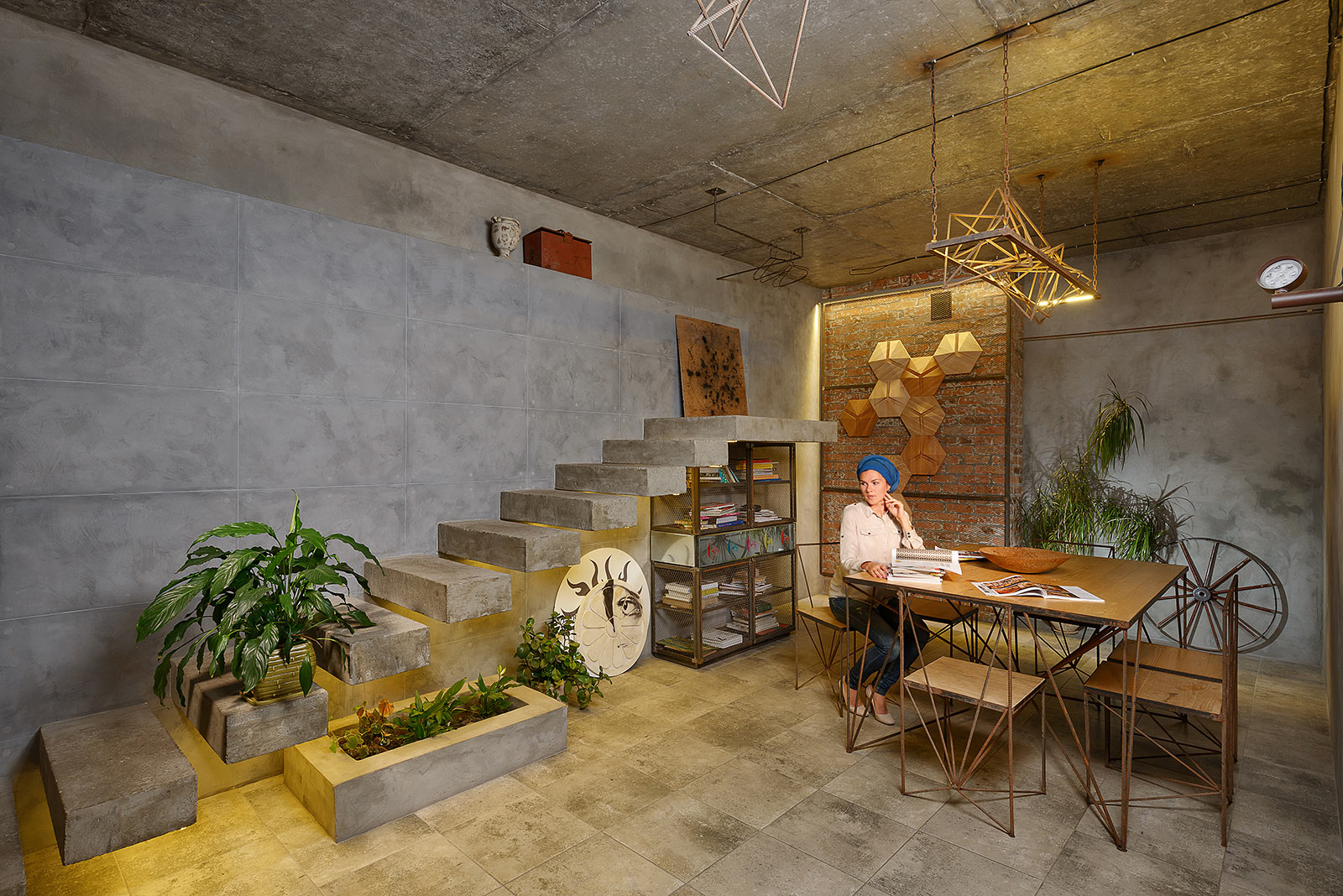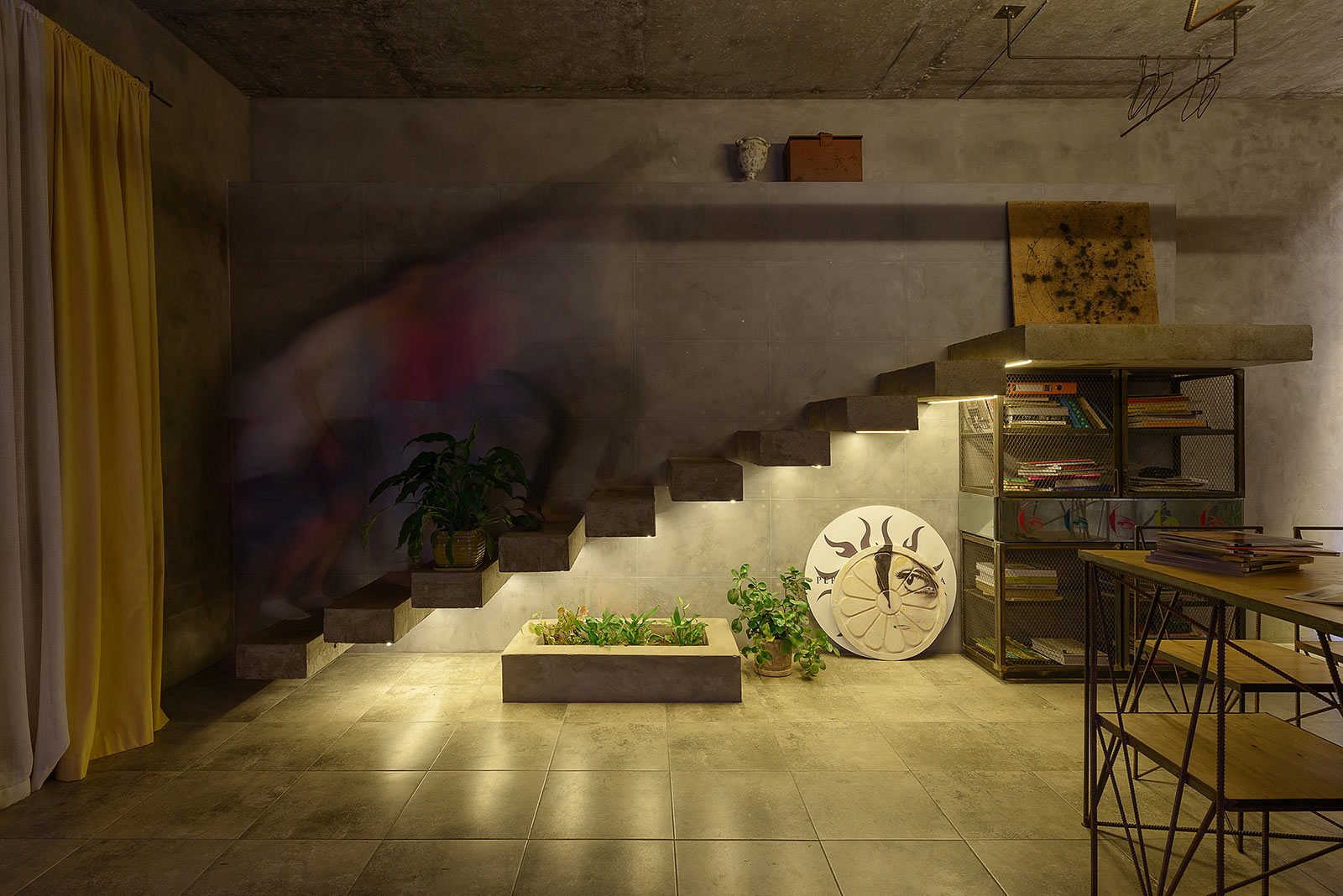 Recycled rebar makes up most of the steel texture found in the home and is used to construct most of the furniture, artwork, lighting components, and even some of the closet organizers in the bedrooms.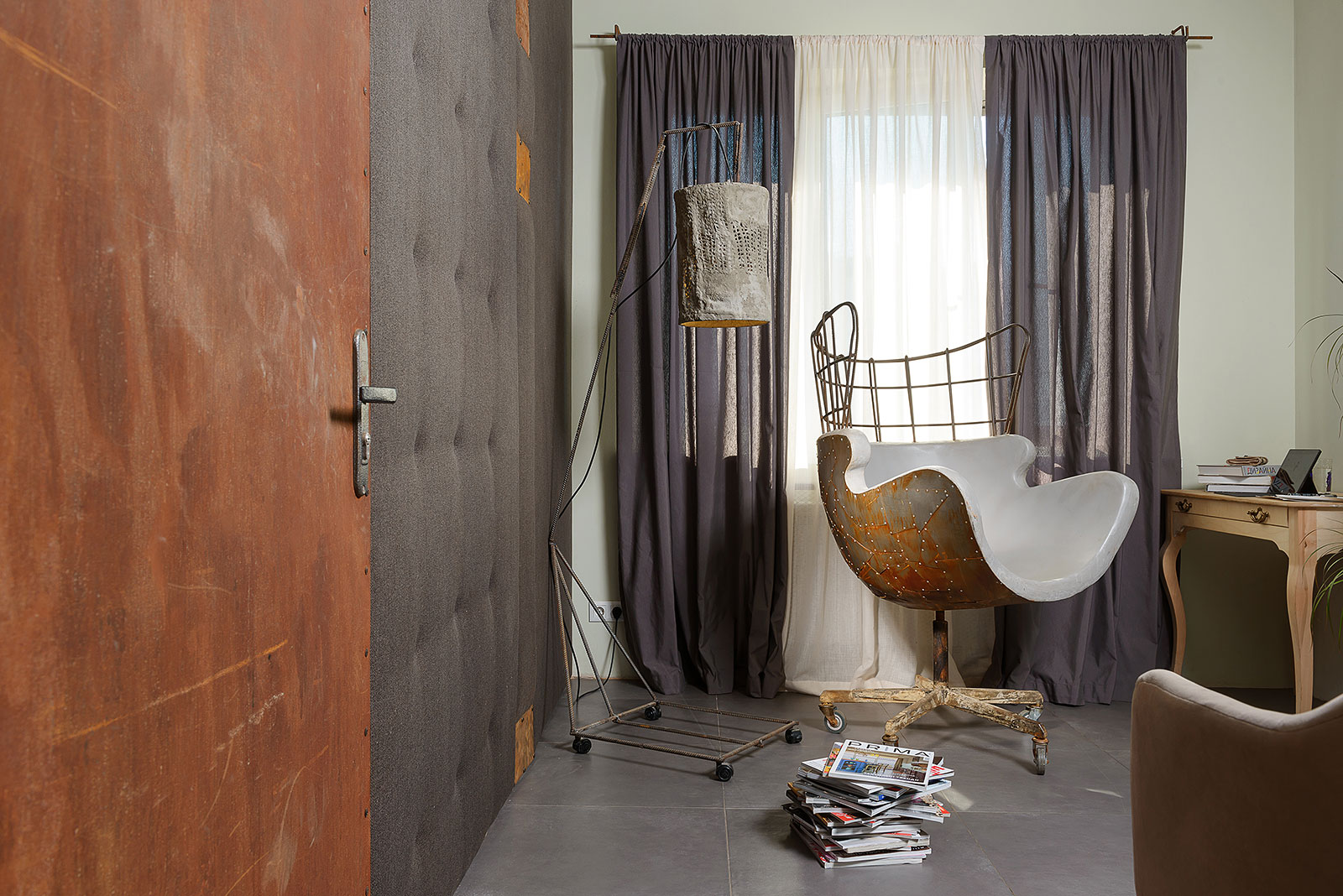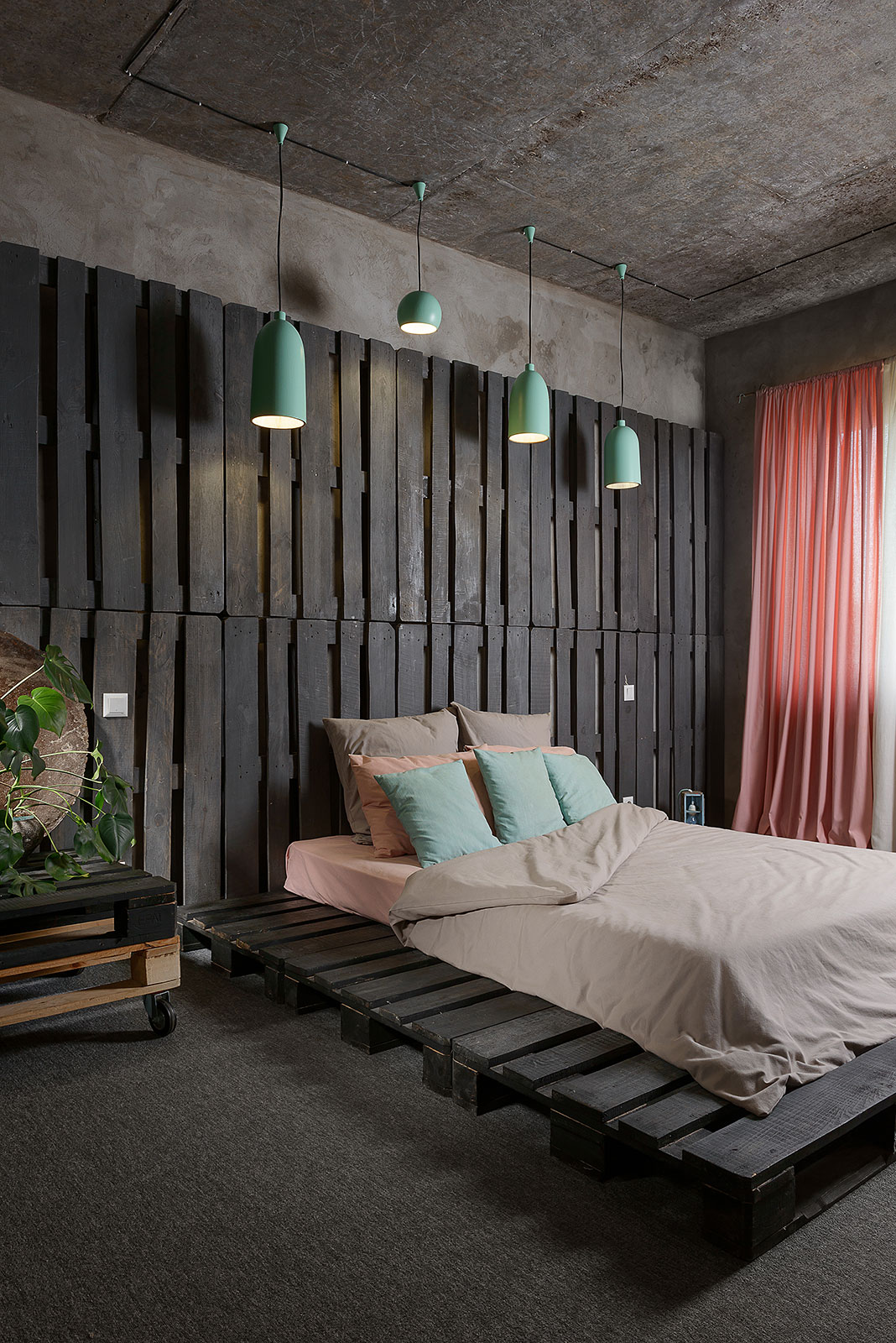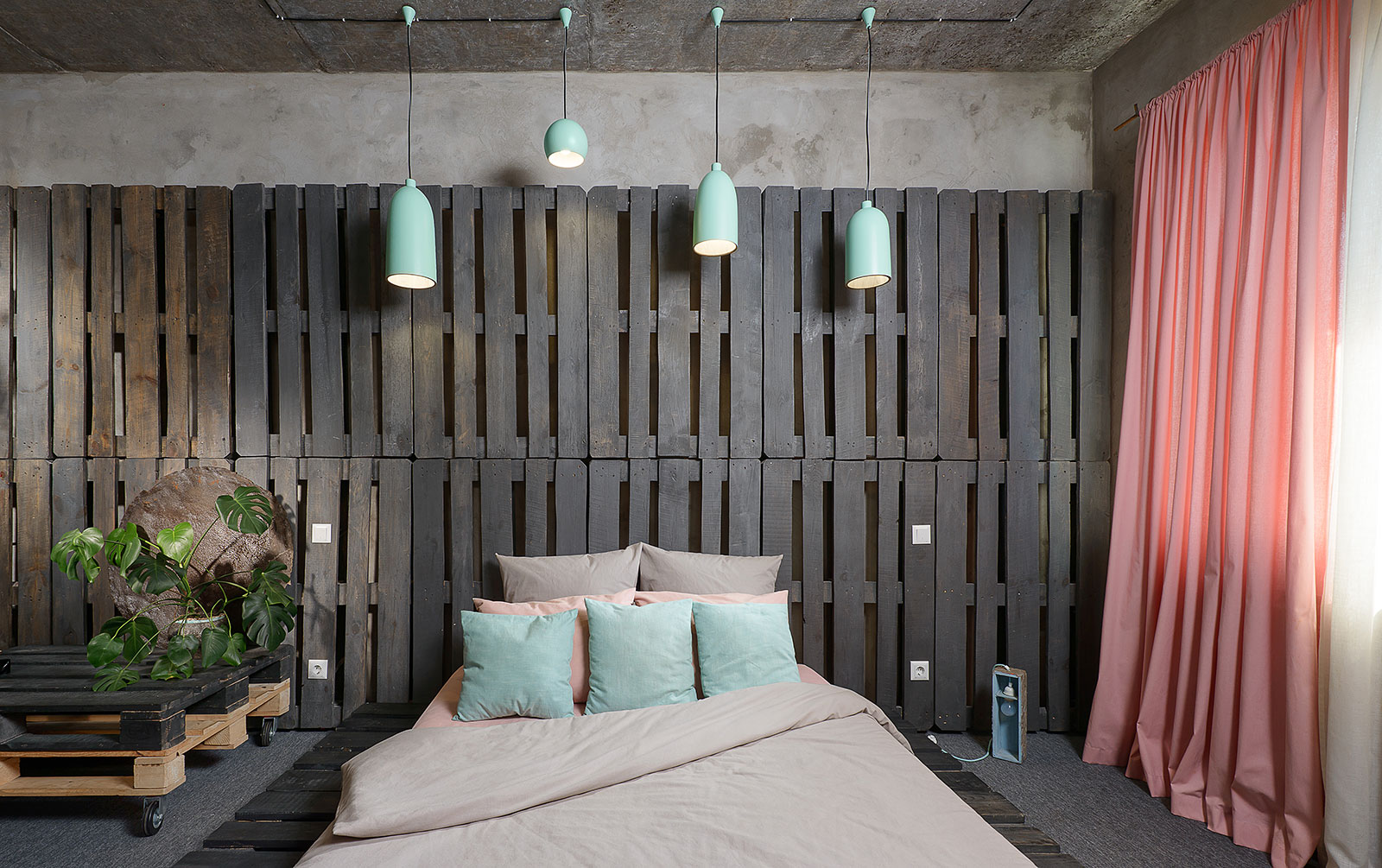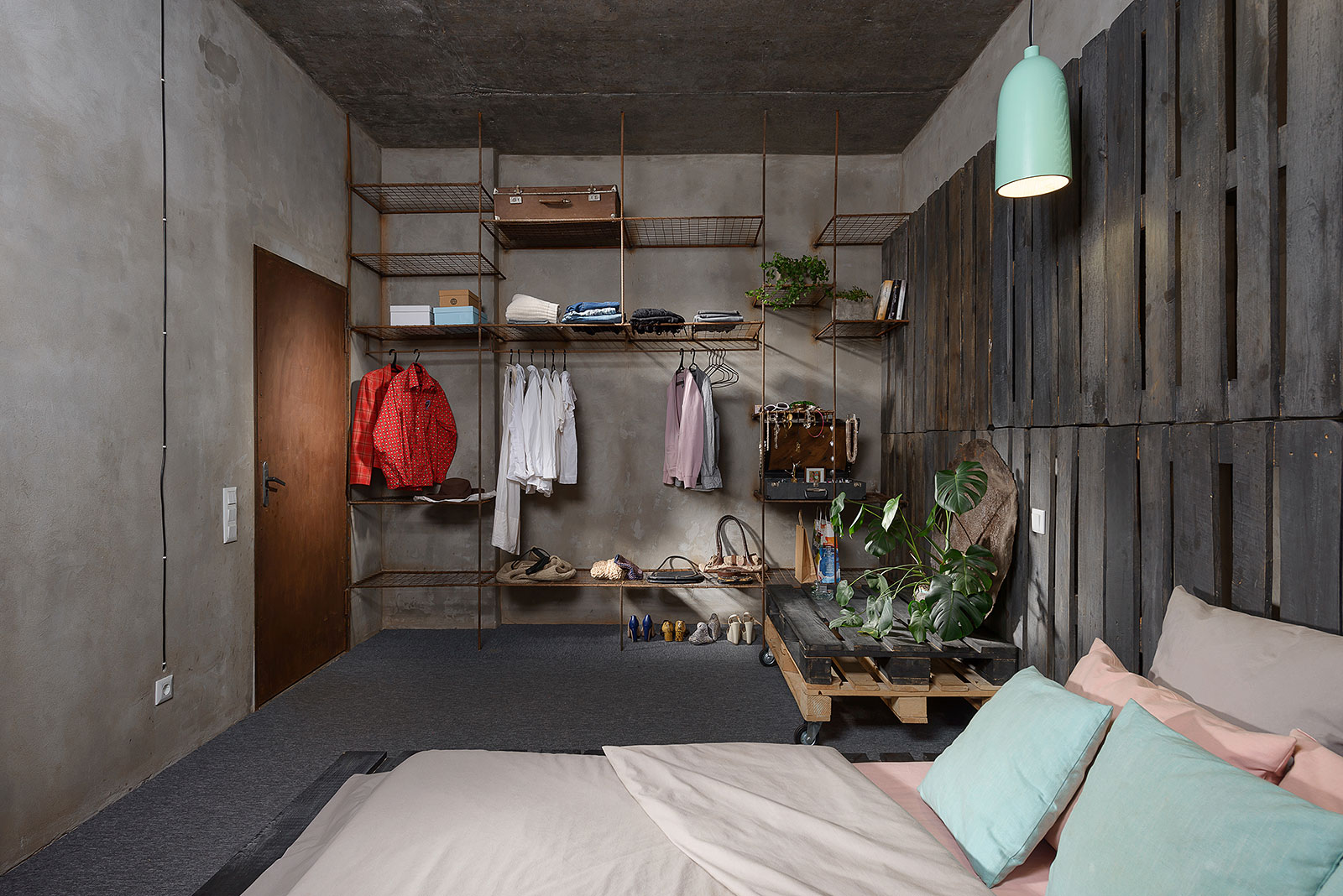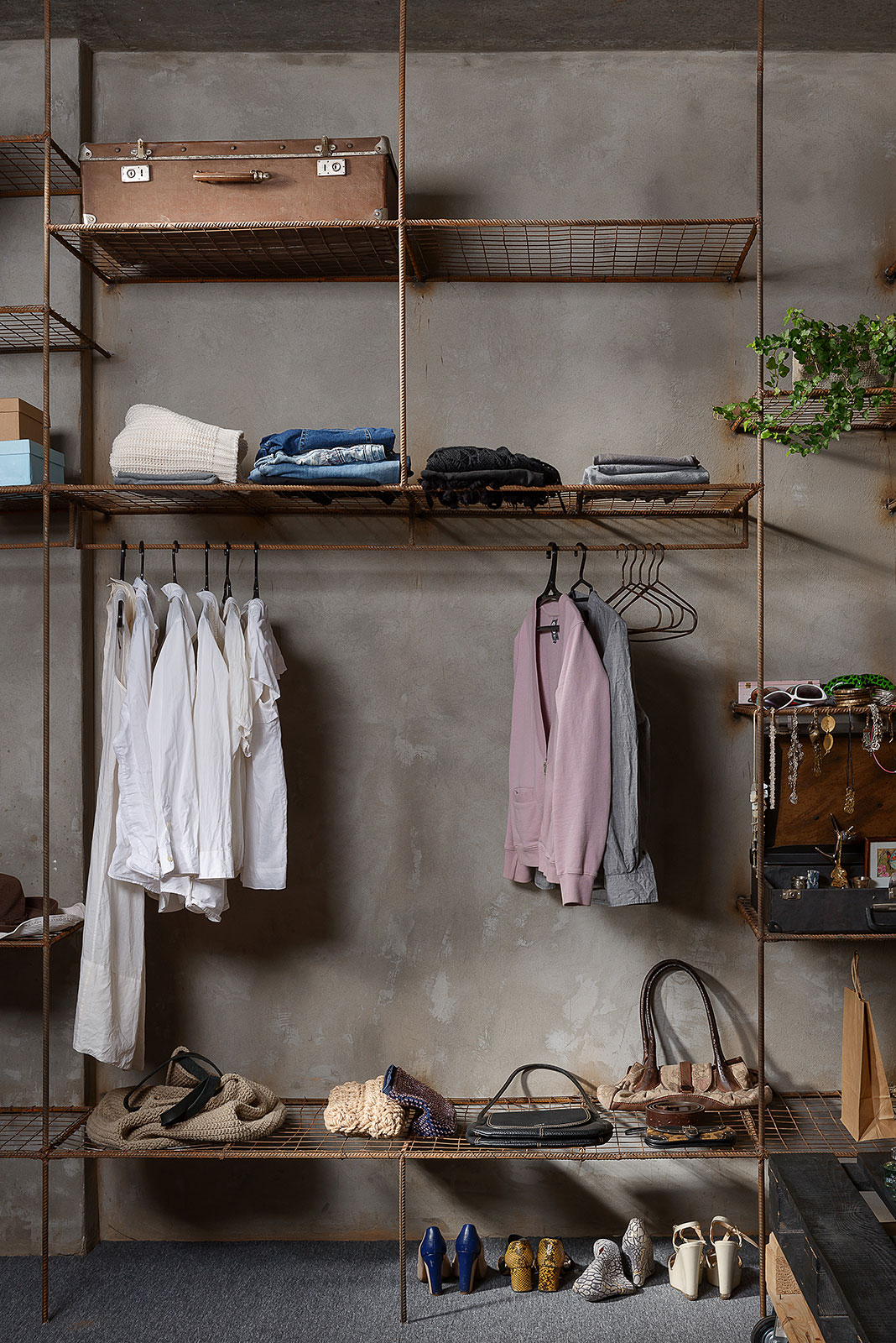 Photographs: Sergey Savchenko