This colorful interior design from Maria Barros is positively stunning. It is polished, fun, cheery, and of course, absolutely beautiful. We would love to have one of these gorgeous designs brightening up our home.
The pinks and oranges in this space are lovely. We like the blue on each side of the room, framing the design. The wall decorations and large artworks are delightful, adding a significant amount of beauty to this enchanting space.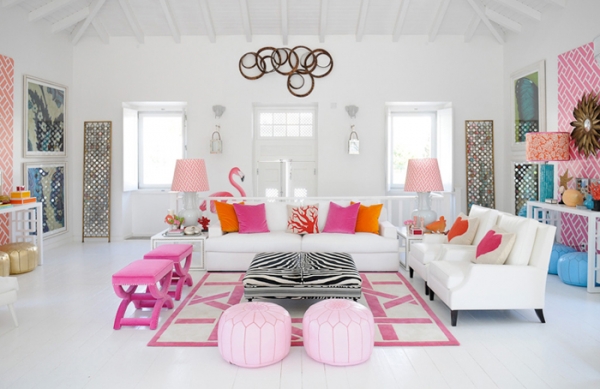 A bright and cheery office. The blue wallpaper is lovely and it looks wonderful with the modern white furniture and storage. You can tell a lot of thought goes into the design, even the office storage is strikingly color coordinated.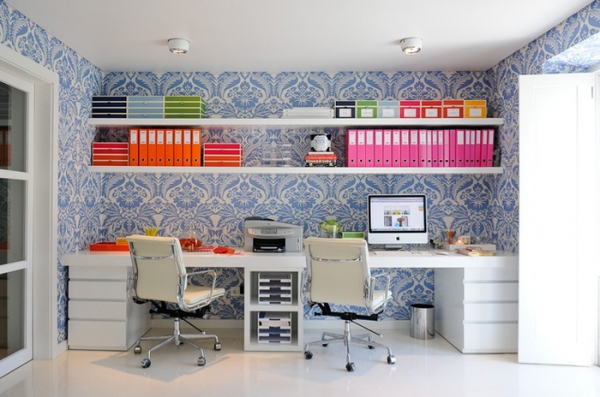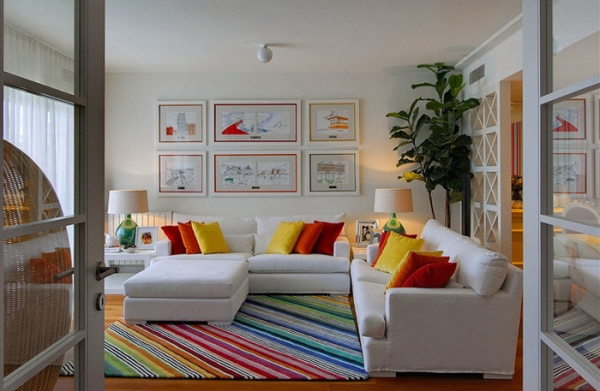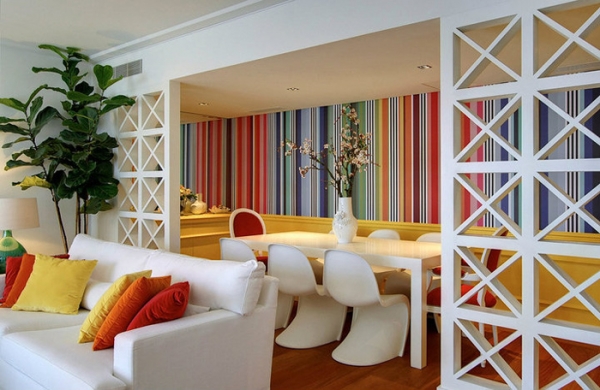 This colorful interior design utilizes fantastically upbeat rainbow colors. We love the beautiful detailing, the striped area rug, and the warmth of the hardwoods.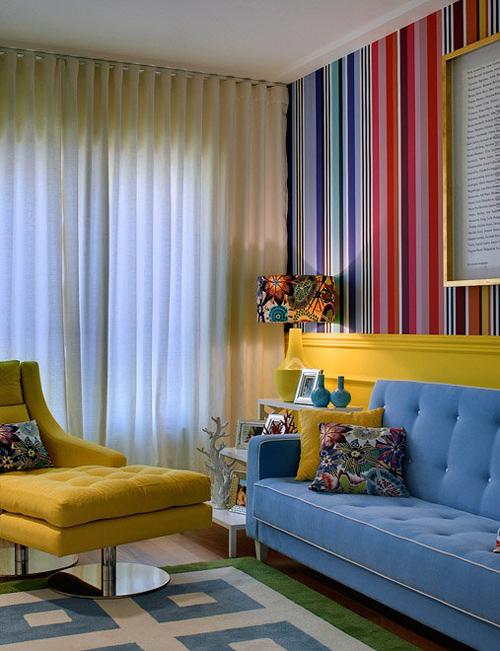 This blue sofa has our name written all over it.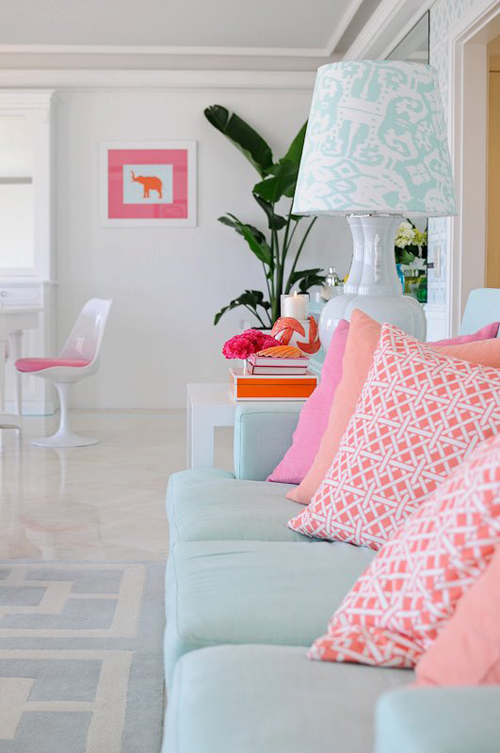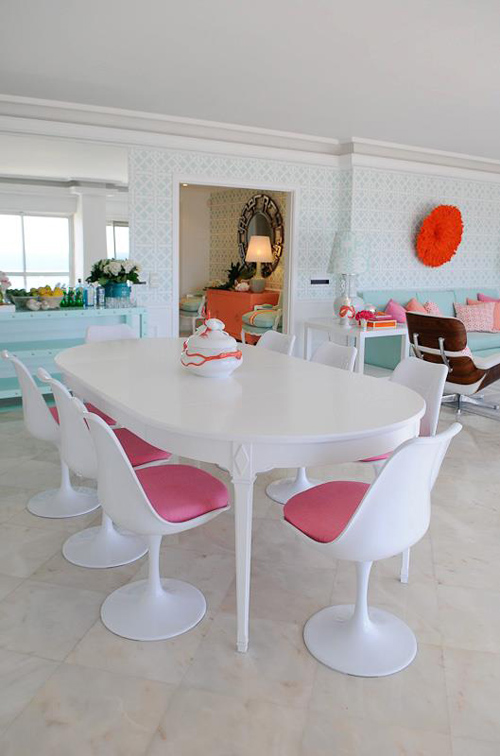 The cool blues and greens look outstanding against the warm orange in this colorful interior design. The white chair with wooden accents is top notch. In the dining area, a white table, and white chairs with pink cushions, create a sublimely playful space.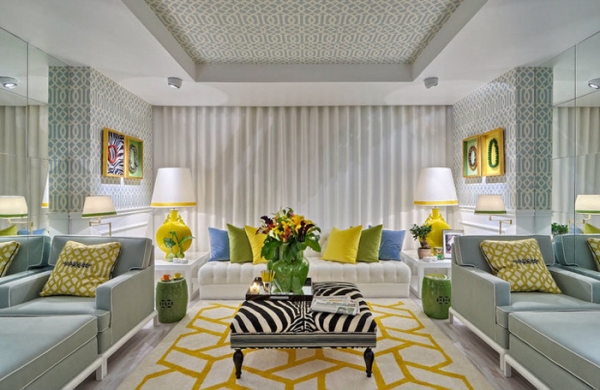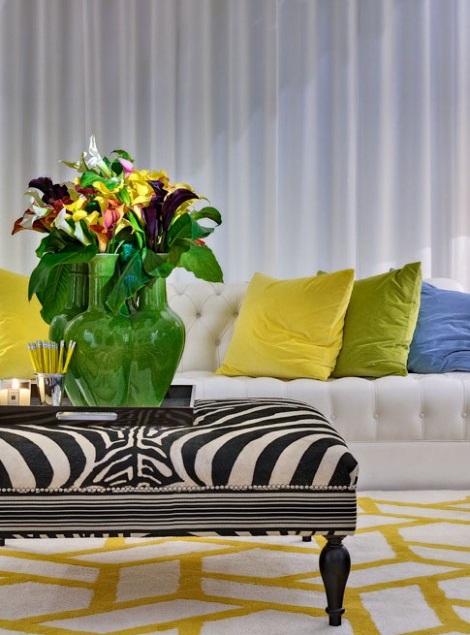 We're in love with this room. The loungers, the tufted white sofa, the zebra print, the geometric rug, the wallpapered ceiling, and the dazzling yellow lamps, come together to create a luxurious and cheerful design.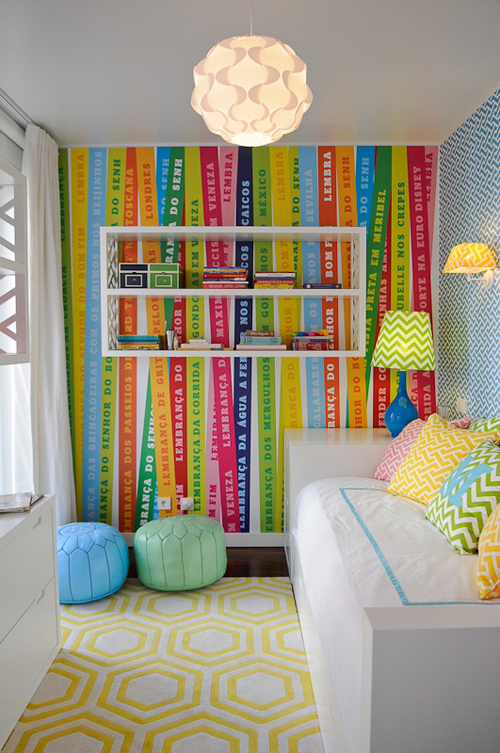 This little space is positively adorable.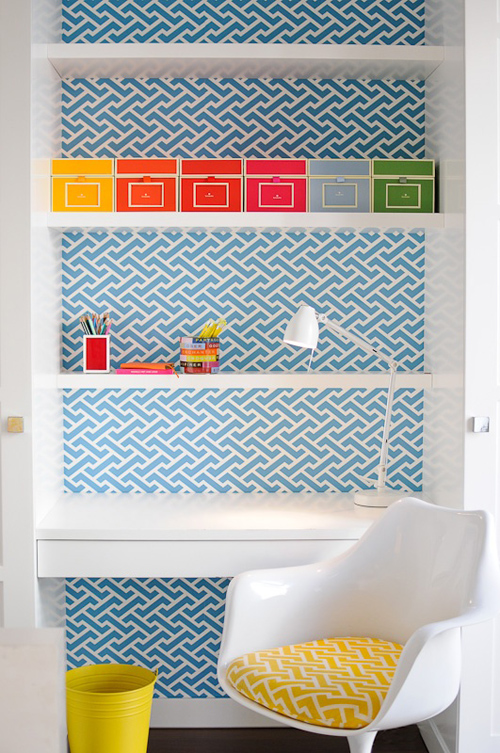 Identical patterns, in two different colors: a fabulous way to add interest and color.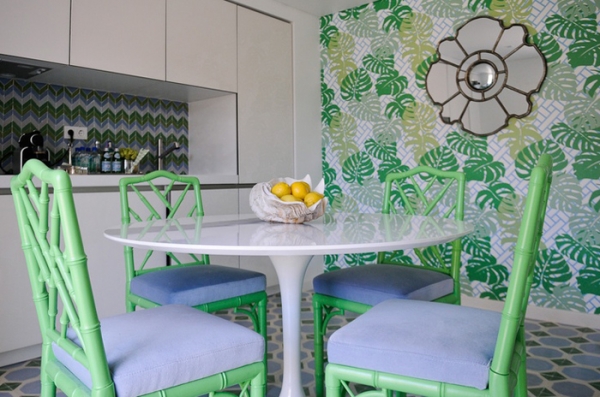 The retro patterns in this colorful design interior look amazing against the modern white cabinets. We love the blues and greens.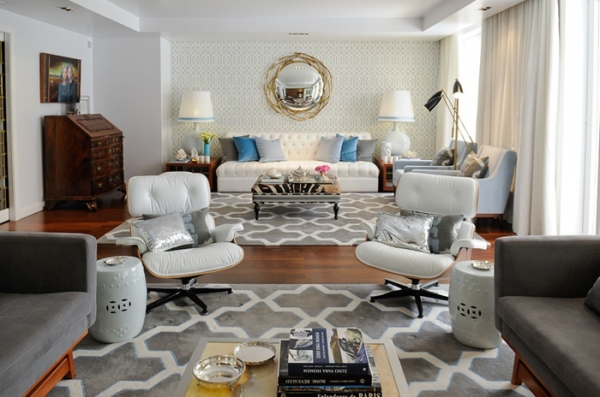 One of our favorite rooms. The grays are absolutely magnificent, and the brilliant accents, add a little touch of dazzle.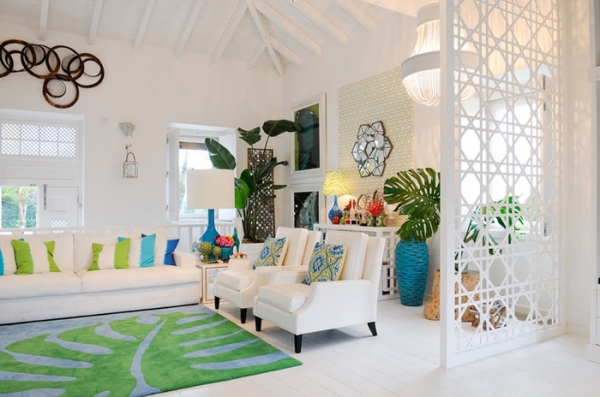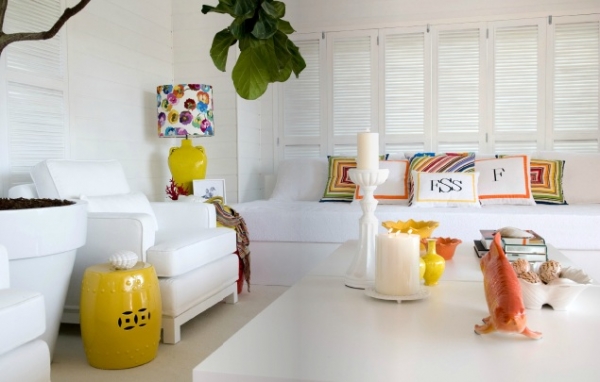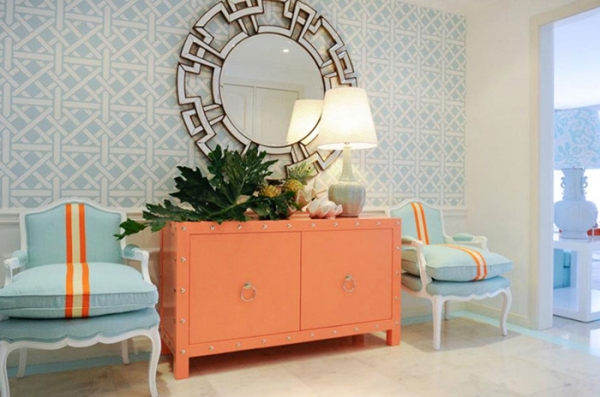 All of these designs have fabulous patterns, bright colors, and an exciting sense of fun and glamour, making them simply amazing.