Black & white is a gorgeous classic combination and therefore timeless. You can use it in a single room or in the entire home. Take a look at this amazing example of how black & white can make your home look stylish and elegant.
In the pictures you'll find a modern apartment defined entirely by this two contrasting colors. Walls and ceilings are crispy white, while the floors are covered with light grey wood. Numerous black furniture items and decorations stand out against the cold tone background.
On one open plan living area a kitchen with a dining table and a living room are placed. Only a few steps divide the space. You can find a bit of pink and yellow on art pieces and cushions, but the main color scheme predominates to create a true black and white perfection.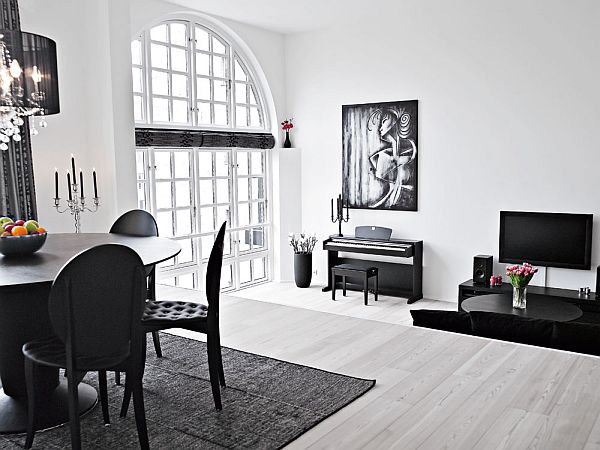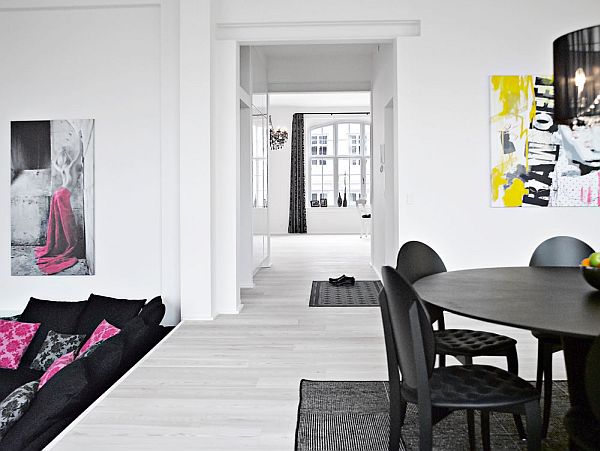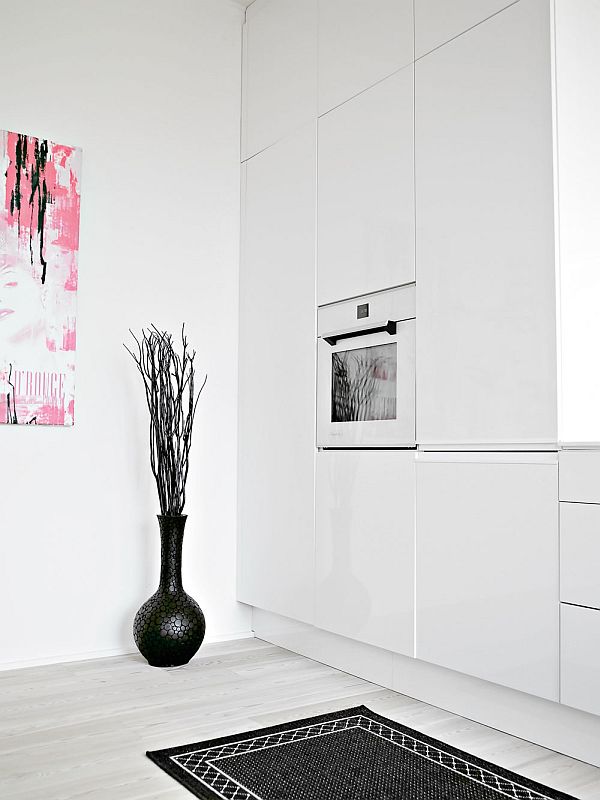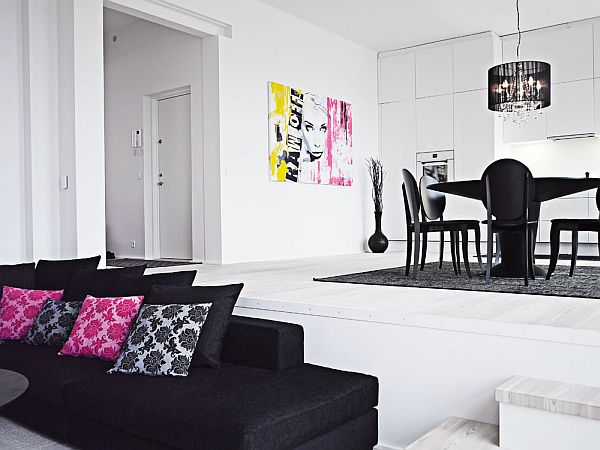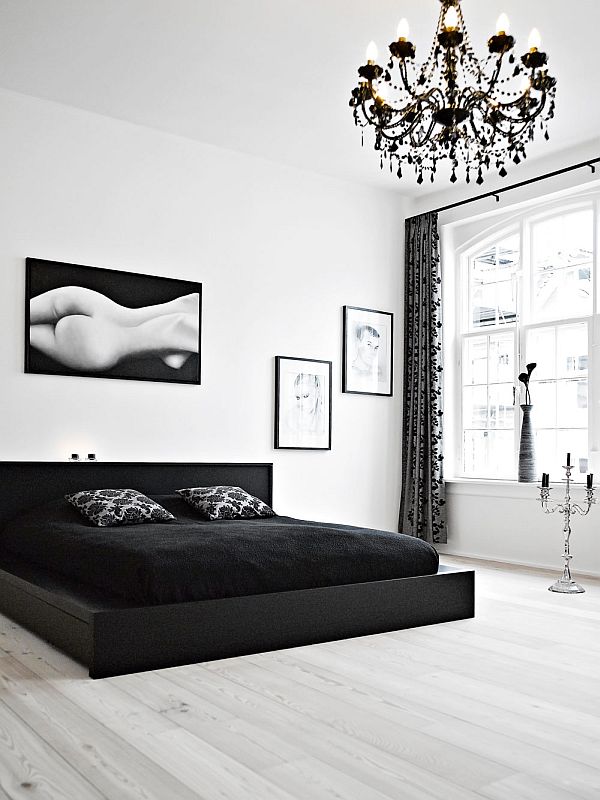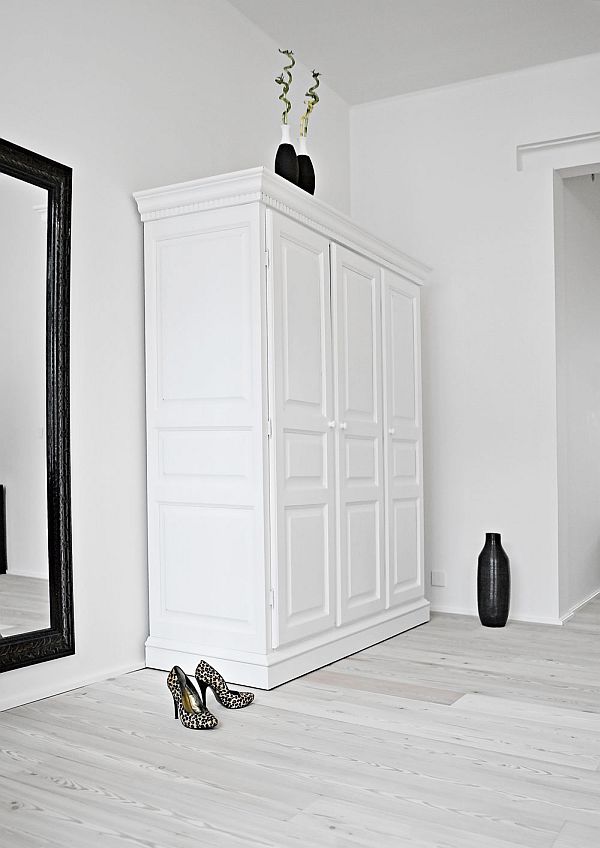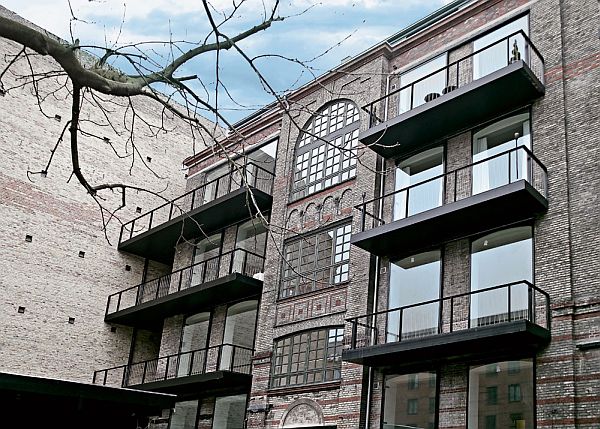 Images found on BoBedre (© Simon Brask )