Scandinavian designs are characterized by their simplicity and functionality. This exclusive aura gets reflected in the home of Danish designer Birgitte Rabens. The timeless beauty of this creative décor hides in the blend of Danish, Swedish, and Norwegian designs. This beautifully designed home exhibits the concept of a well-lit and airy room as is the vital component of the Scandinavian region.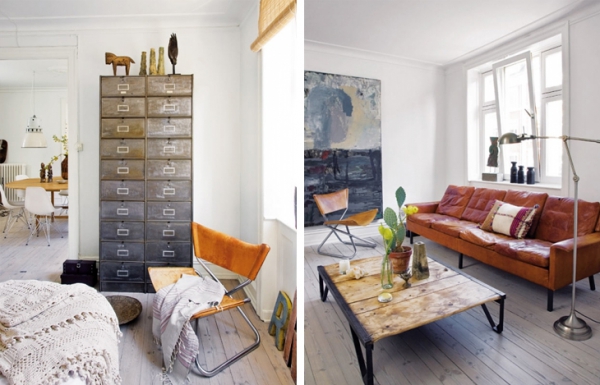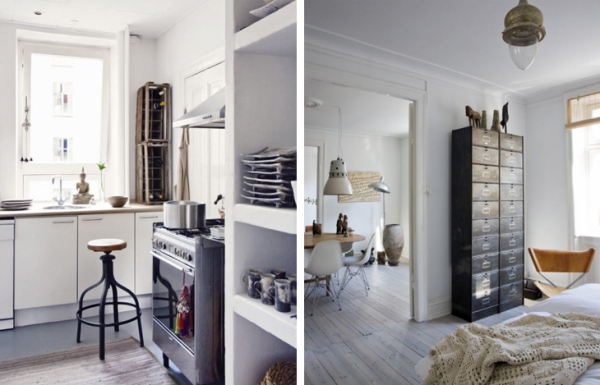 Raben's incredible work of art absolutely signifies the importance of stylishness and yet a casual ecstasy with these designs. Her alignment towards pastel shades is evident in these glimpses of the space that rightly describes what vintage and casual is all about. She showcases the sprawling area with carefully picked furniture pieces along with the lamps that create the perfect association of uniqueness and creative décor with such a design.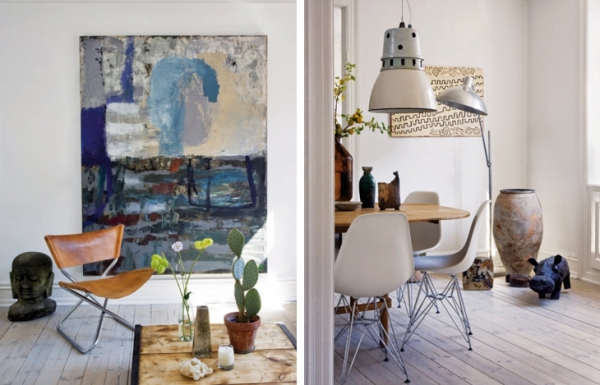 Each of the rooms is designed to perfection with intricate artifacts that stylize the space. While the living area consists of a casual yet sophisticated leather couch, a flea market find with an unusual center table of wood and iron decorated with an eye-catching flower pot and just a painting on the wall to blend with the minimalist effort. The detailing is relaxed and not overly done.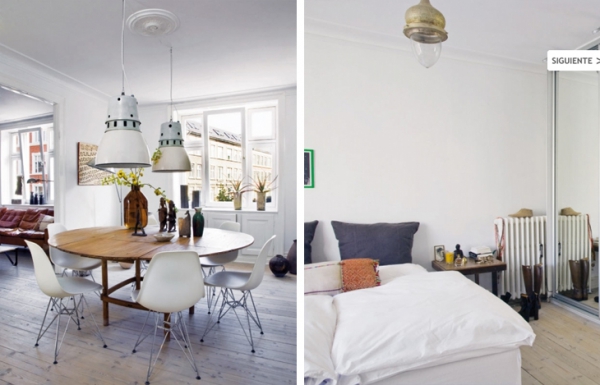 The kitchen too consists of essentials that mark for a homely atmosphere. Beautifully made cabinets and matching wall fittings truly replicate the ambiance of the Scandinavian style. What makes these rooms stand out are the huge hanging lamps – the captivating aspect of this creative décor. While each room is exclusive in its own way, the one common thing that comes across with Birgitte Raben's home is how every room opens up into yet another airy spot. This is what provides the relaxation and rejuvenation to the space.
Images found here