Upon first glance of this wonderful living space, one is immediately struck by how bright and open it feels, how airy and lovely. This is, of course, due to its sheer size (147 square meters), but it also can be attributed to the apartment's many high bay windows and wonderfully white stucco walls – along with the beautiful interior design job that has been done. Located in Gothenburg, Sweden, this luxurious and yet somehow accessible apartment design is a tastefully opulent dream.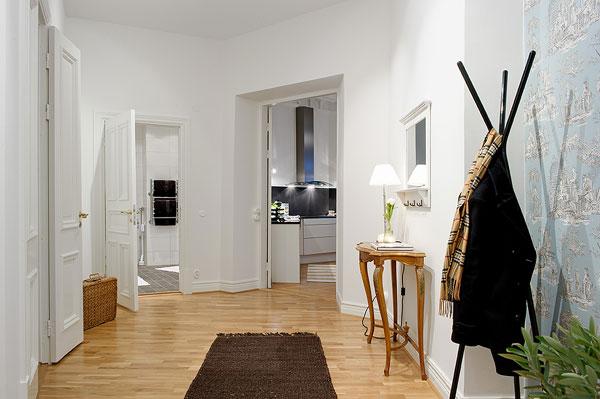 Apartment decorating ideas for this living space can be summed up as follows: white light, contemporary and clean design. The apartment is also a wonderful lesson in the importance of not cluttering your space. Take, for instance, the kitchen and dining area. Design is sparse, with a sole black-and-white painting above the dining room table serving as the area's only wall decoration. But, thanks to the shining steel appliances, white-washed walls, and lively bunches of bright-green plants that are scattered around, this sparse design makes for a very attractive space. When you get it just right, sometimes less is more.
The living room and bedrooms are also exercises in this minimalist, elegant style of design. Both employ just a couple well-chosen art pieces with which to accentuate the walls, along with sophisticated white candles and tons of impeccable little touches (a string of old postcards here, a wicker plant basket there). Small, darkly ornate wooden tables with white lamps are present in almost every room, along with a couple gleaming glass mirrors.
Thanks to the many windows which seem to dot every surface of the wall, this starkly white, cozy-modern apartment gets a burst of fresh sunlight, rendering it all the more bright and luxurious (and also making the already-expansive space seem even bigger!). This beautiful snow-white space is truly a marvel in contemporary design.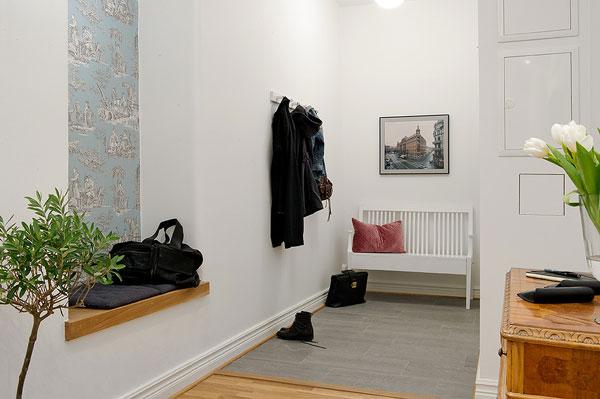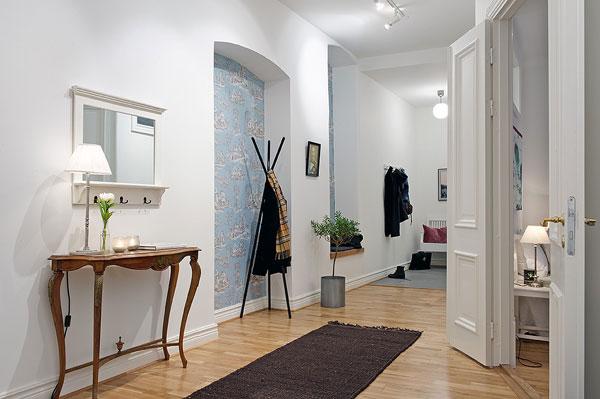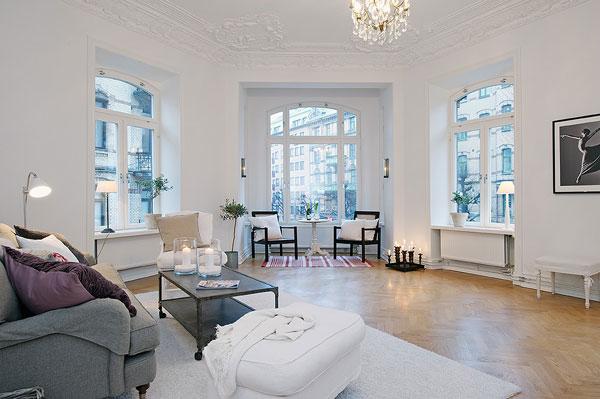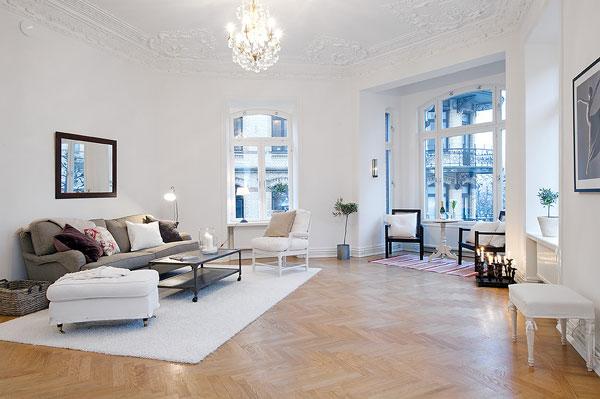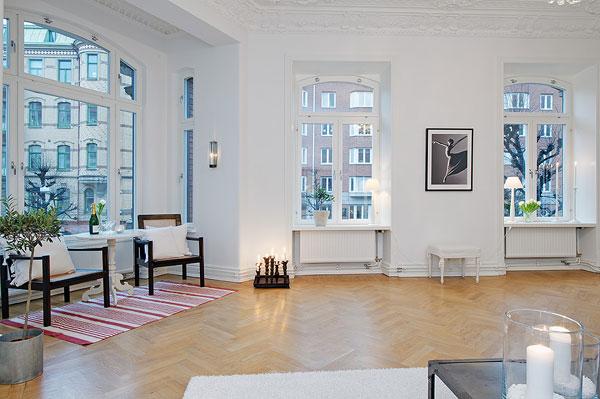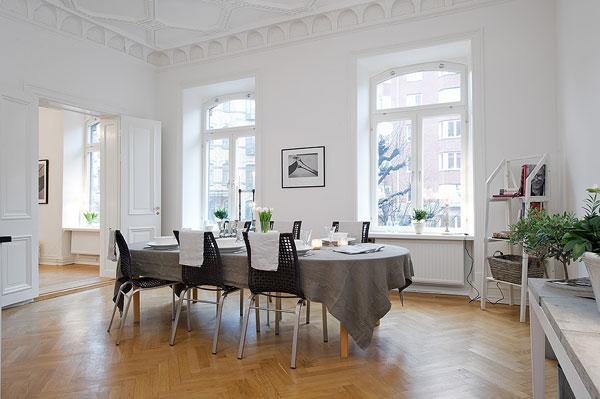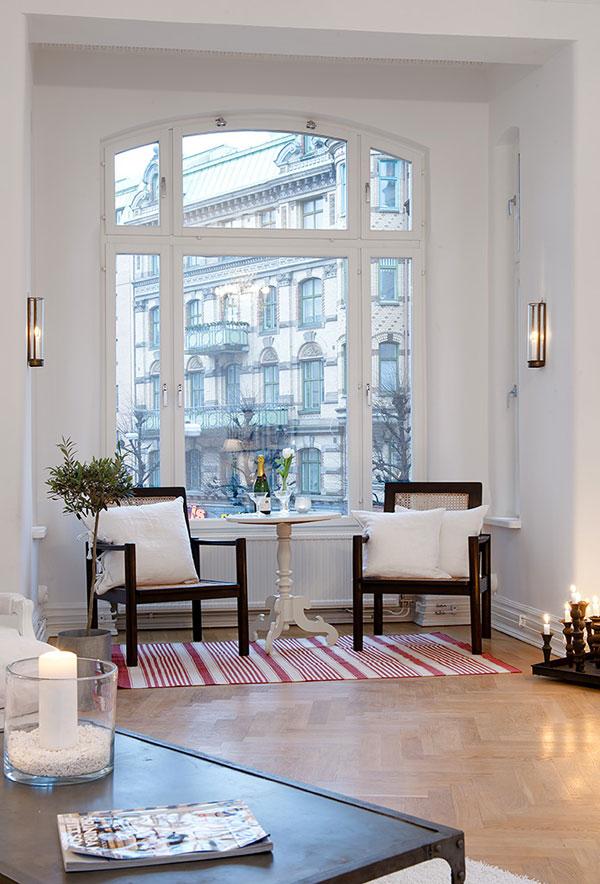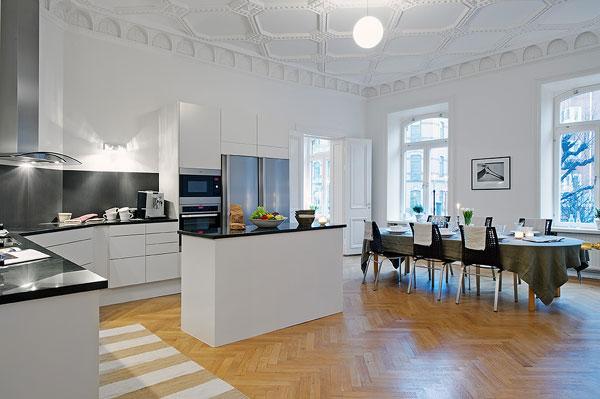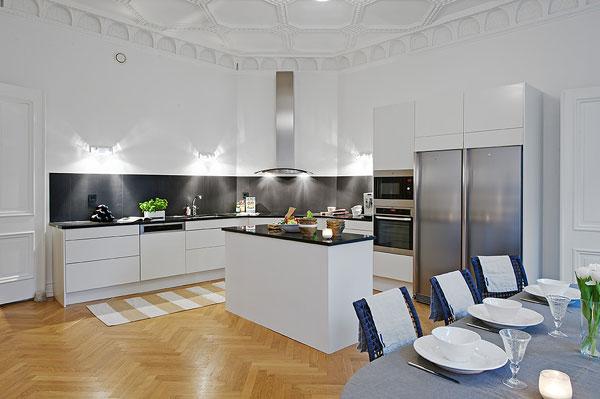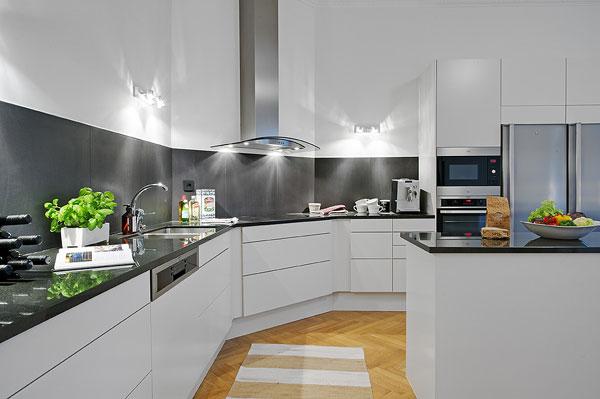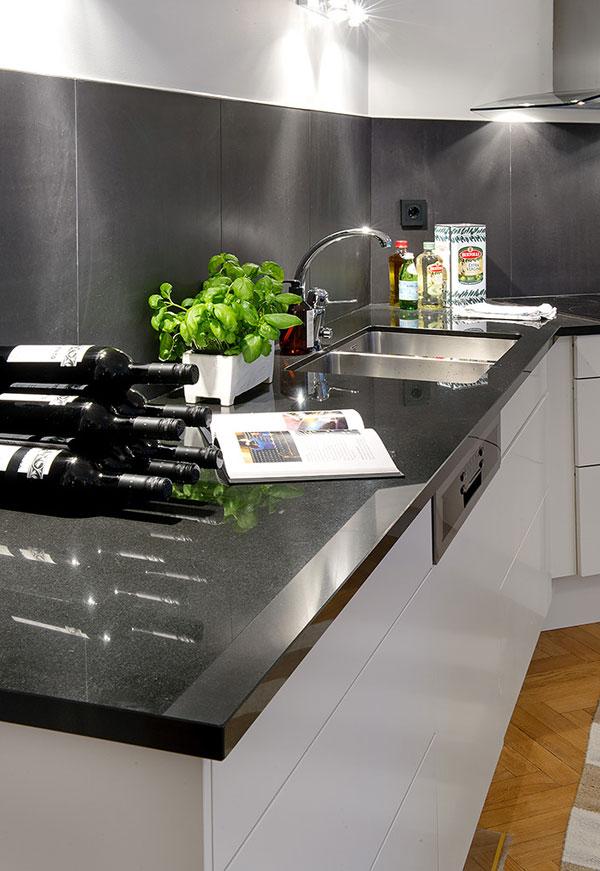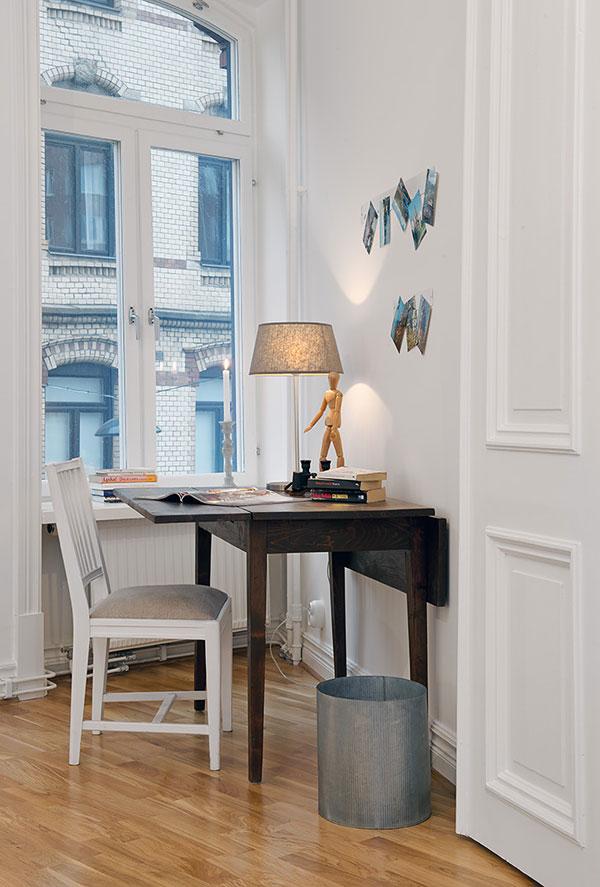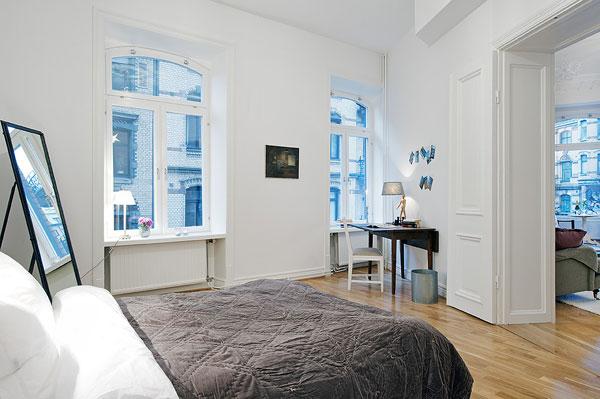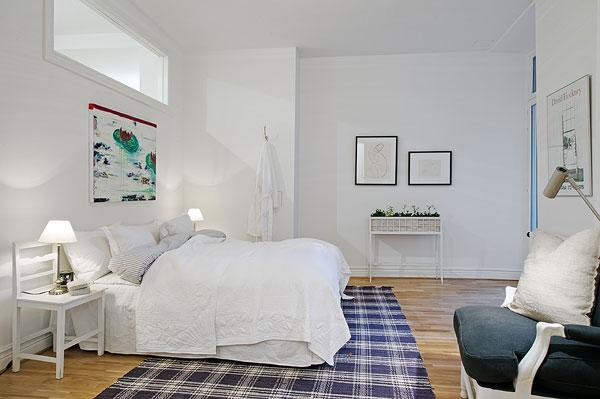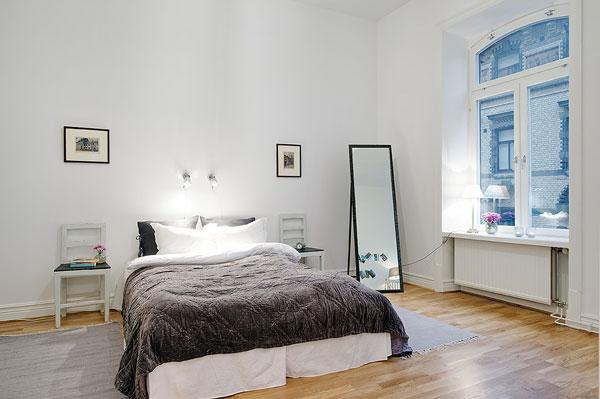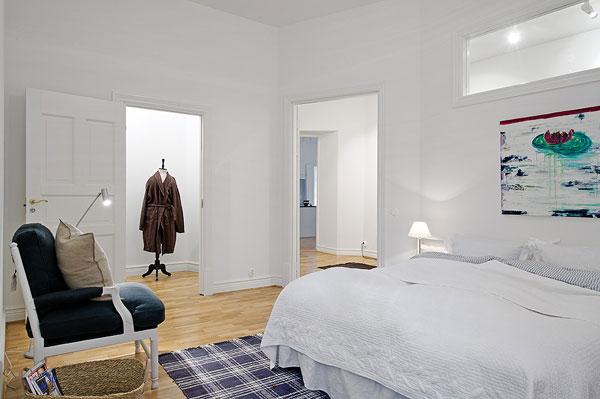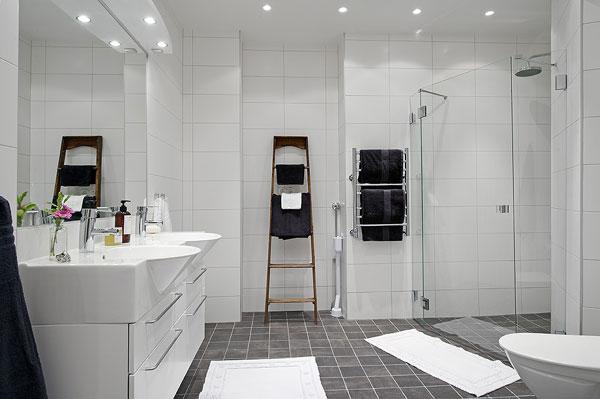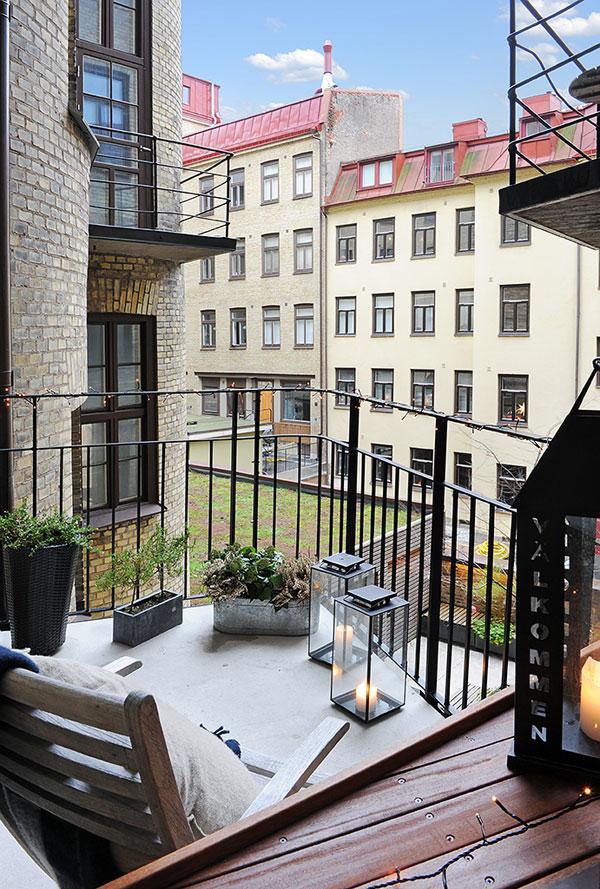 Images found on: Alvhem