This amazing attic home, tucked away on the prestigious Rose Street of Linnestaden, a central district of Gothenburg, Sweden redefines not only what an attic is, but what a living space could and should be. It is so wonderfully open and flows from living space to the beautiful private terrace that overlooks the neighborhood. There seems to be a lack of defined lines in terms of where the apartment ends and where the terrace begins, creating a sense of even more space and comfort.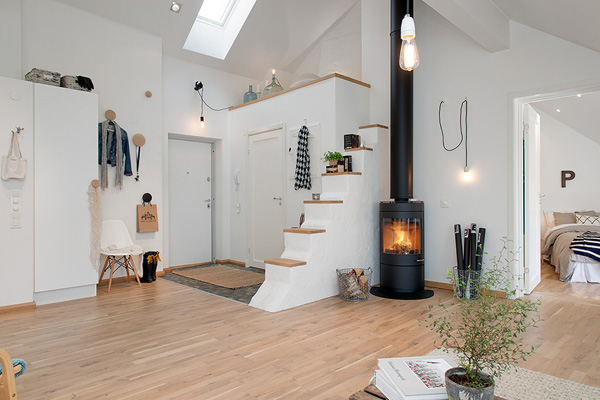 For those of you who are anti-white walls, this may get you to start changing your mind. Somehow, this attic home has entirely white-washed walls (with exception of the bathroom) and manages to look modern, chic, and totally refreshing. There is also apparently no need to really even decorate the walls, they somehow are enough all on their own. Speaking of the bathroom, however, it will totally catch you by surprise when you walk into it. With its black tiling throughout and splashes of white, it totally sets itself apart from the rest of the apartment.
The kitchen area, while quaint, brings so much to the overall appeal of this attic home. With spacious counters, plenty of storage space, and of course wonderfully white appliances and surfaces, it is a perfect place to start your day (not to mention, it opens onto that awesome terrace). Speaking of the terrace, who else wants to sit out there and sip on some wine? That terrace alone totally seals the deal.
This attic apartment is truly a young person or couple's dream. The space, look, location, and that terrace are all the major things you would need in such an apartment. You don't even have to shell out money for decorations because the apartment does it for you! Enjoy!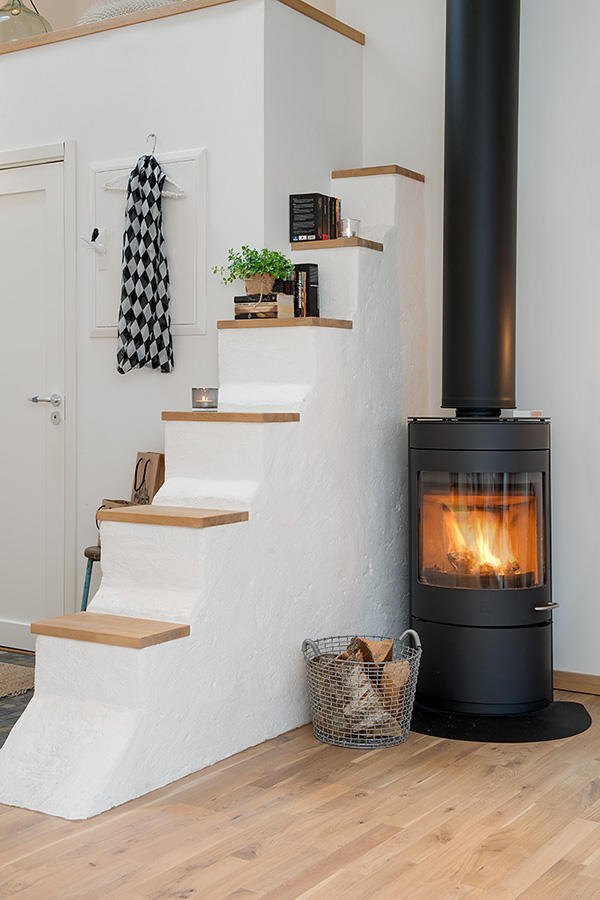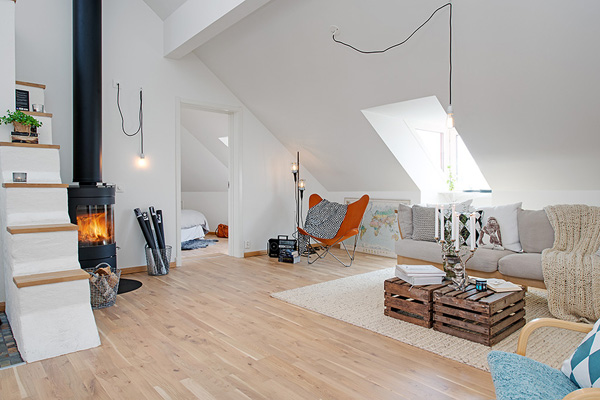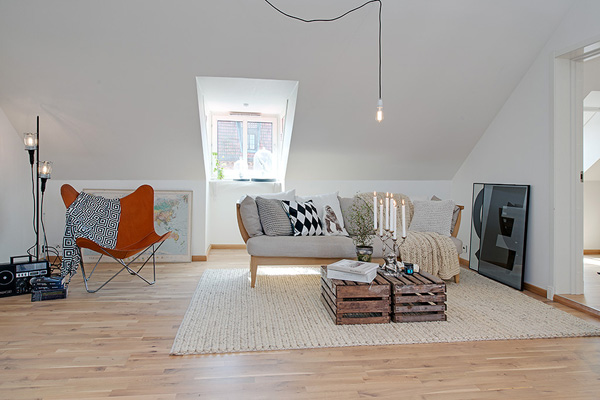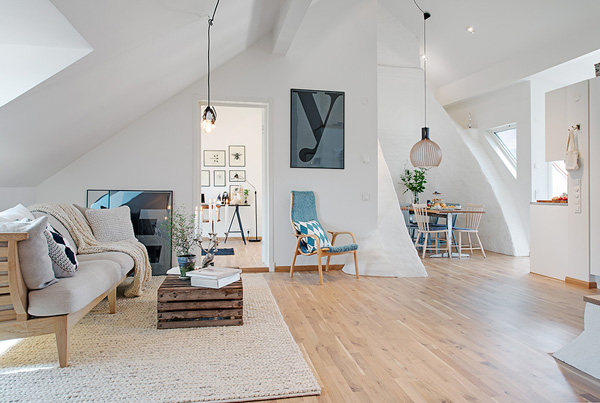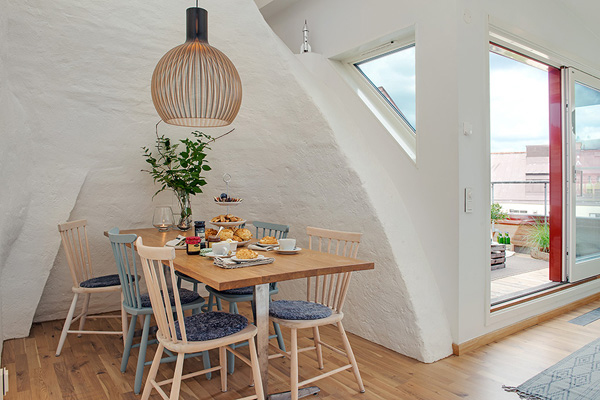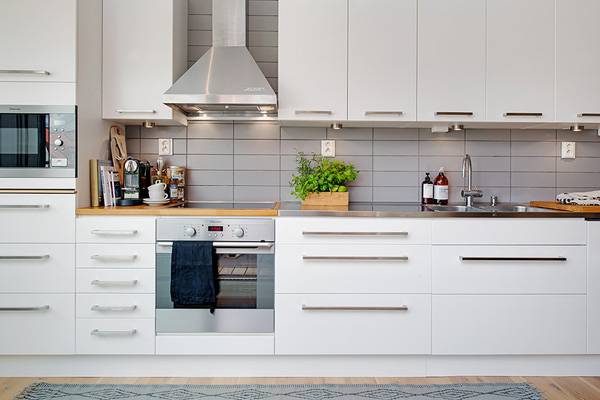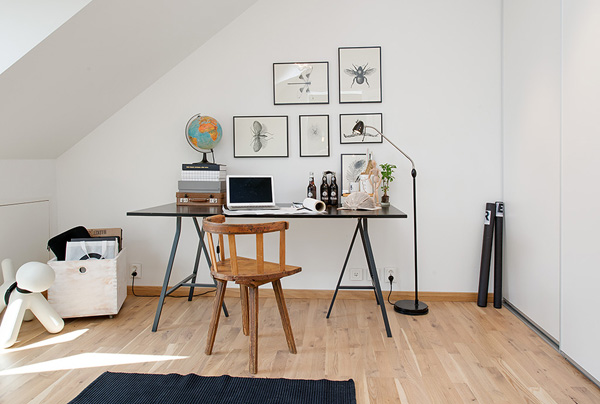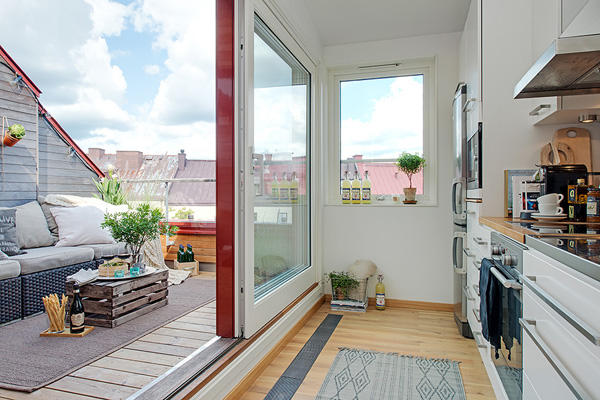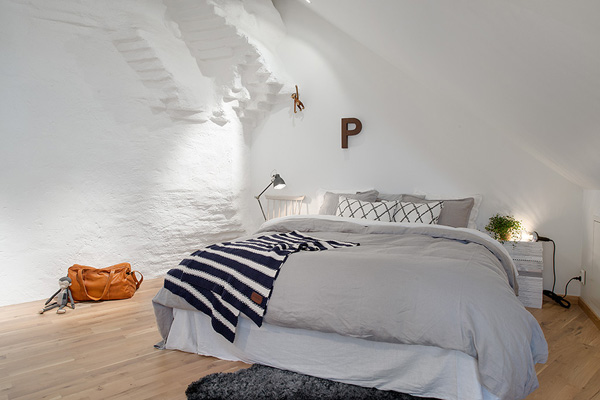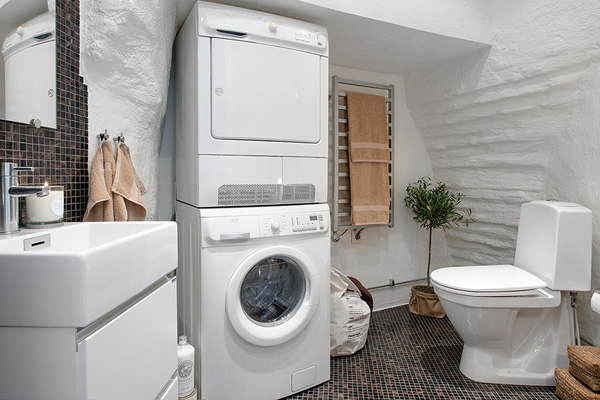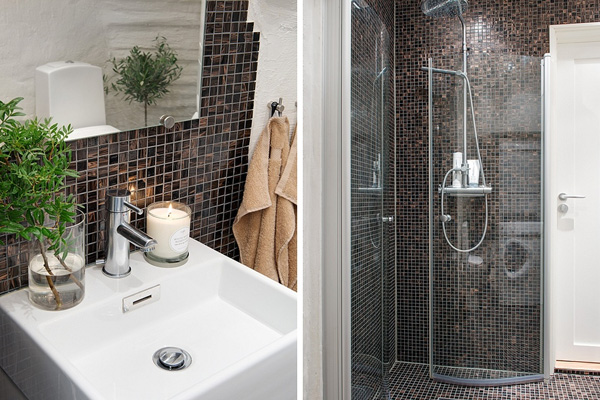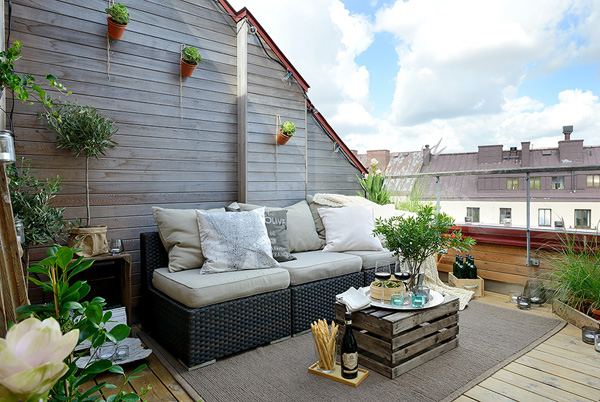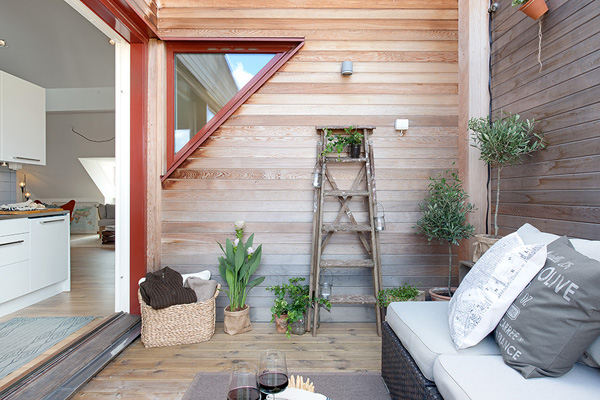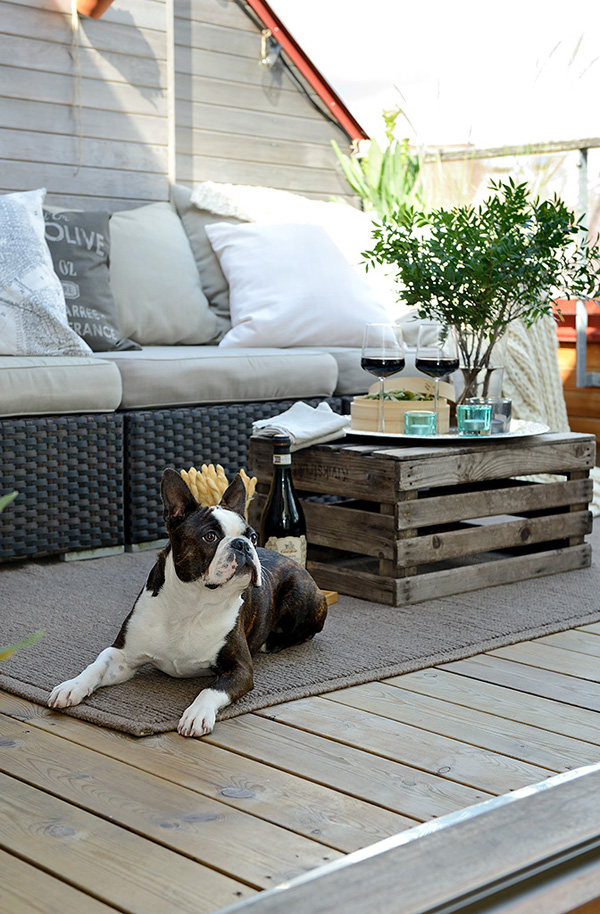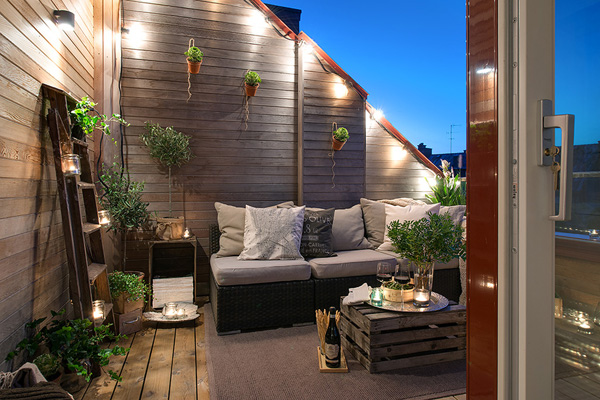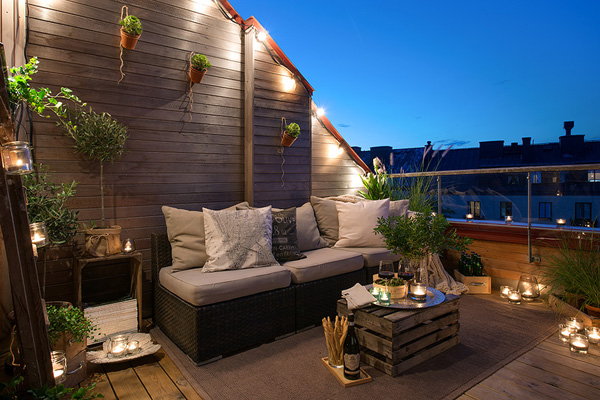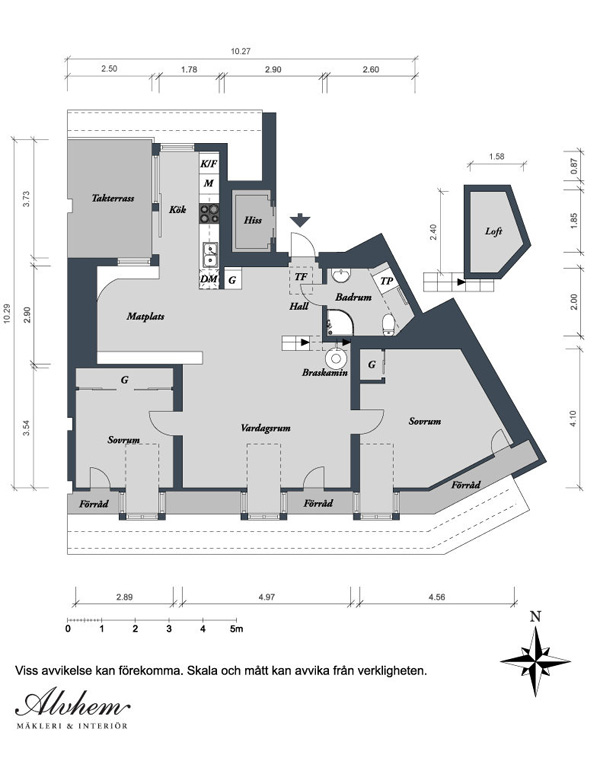 Images found on Alvhem