If you are looking for a new place to live, but are wanting to conserve the amount of space you are taking up, look no further than the AP 1211 pad. For now it is really only in São Palo, Brazil, but do not be surprised when you start seeing these pop up all over, especially in very urban areas.
While this tiny apartment, designed by Alan Chu, only takes up 388 square feet, the two-story floor plan makes the studio feel much more spacious than you may think it would.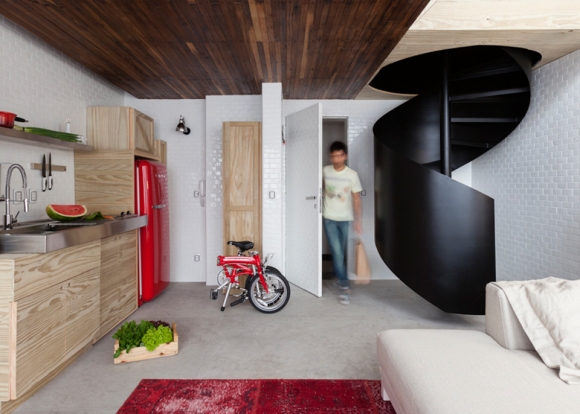 This tiny apartment is packed and stacked full with different textures, colors and surfaces; simple white painted brick walls, dark stained wood ceilings, and splashes of vibrant color in the black staircase and cherry red in the kitchen appliances make this studio extremely modern and totally stylish. With nearly white flooring, it contrasts wonderfully with the dark ceilings and accents throughout the home. The wood cabinets in the kitchen area and use of pine on the staircase carry the style all the way throughout the apartment, making for a wonderfully eclectic flow in design.
With how simple the layout of this small apartment is, and how effortless all the features blend together, you will barely even have to try when decorating and making the place your own. Plus, there is still incredible room for truly comfy, larger sized furniture. But even then, keeping it simple will maintain the how much ease the apartment exudes when you walk in.
This compact new home offers the best in comfort, style, and space. Plenty of storage is provided, for all of your belongings. It's a minimalist's dream, and an urban dweller's answer to endless headaches of living in compact, tiny apartments in the city.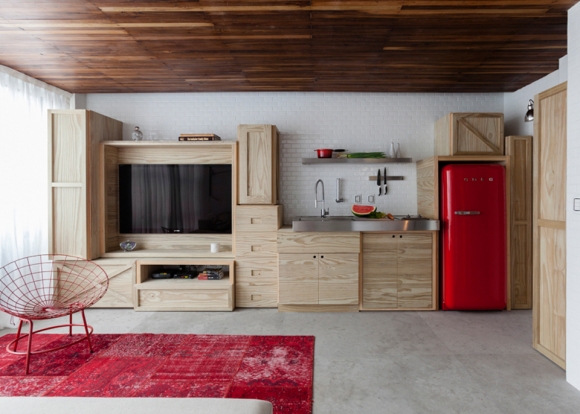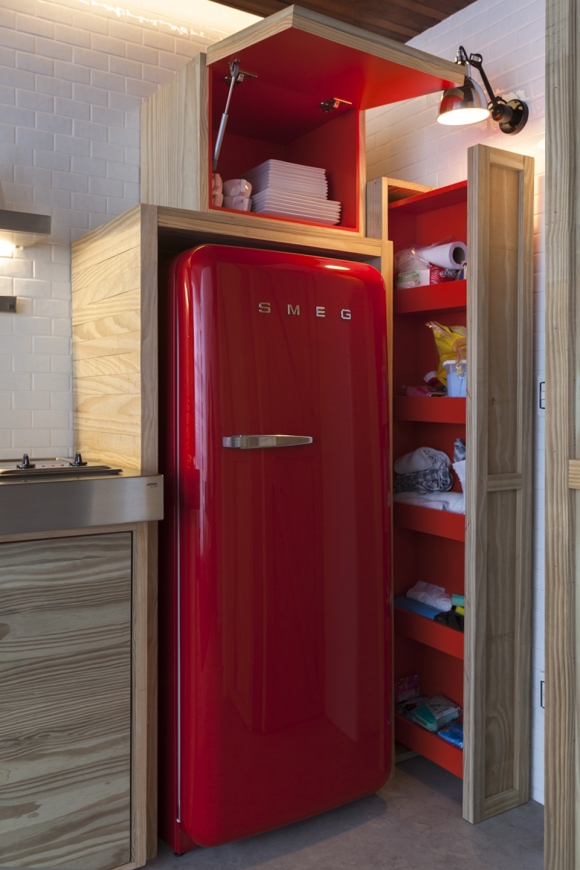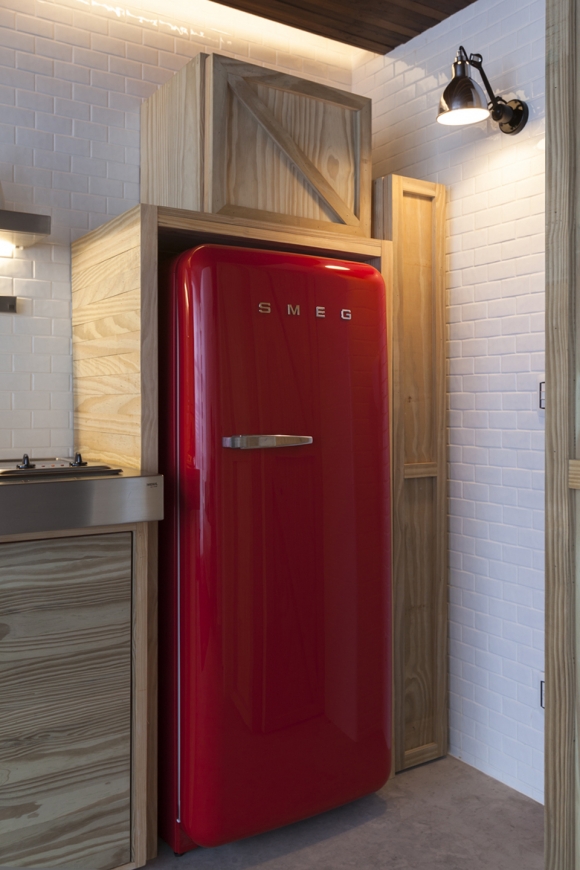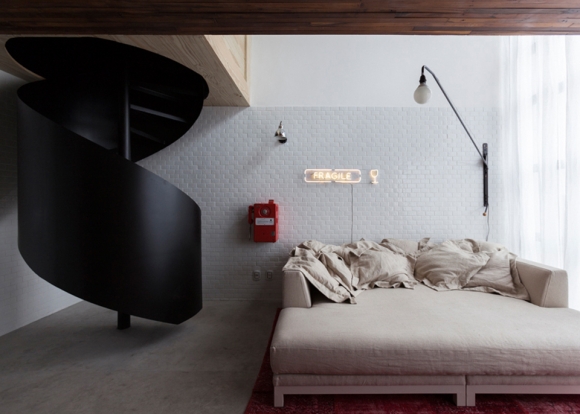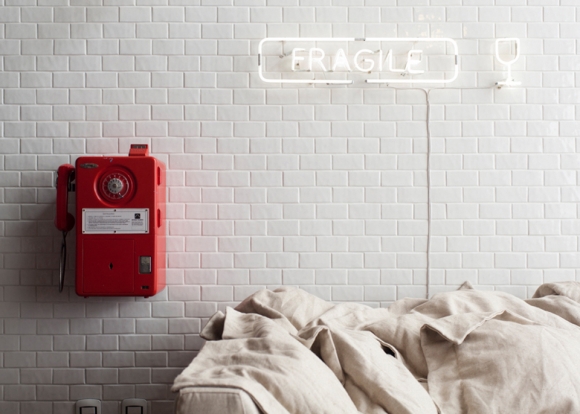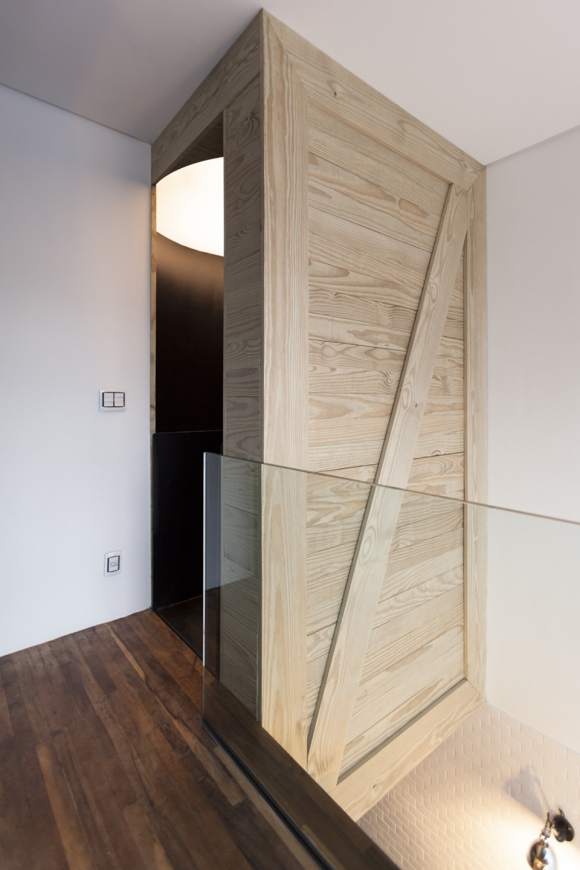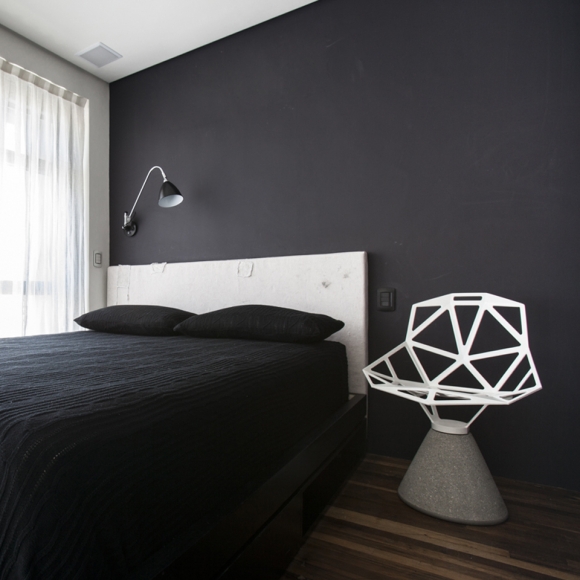 Images found on Gessato