This absolutely adorable home, located in Sweden, is perfectly decorated with the contemporary in mind. The majority of the home's modern interior is comprised of a vivid white, which is of course very current in interior design, and seems to be a development that is here to stay. So with that, this awesome home is not only very on base with current modern interior trends, but it will be hold its stylish edge for a reasonable amount of time to come.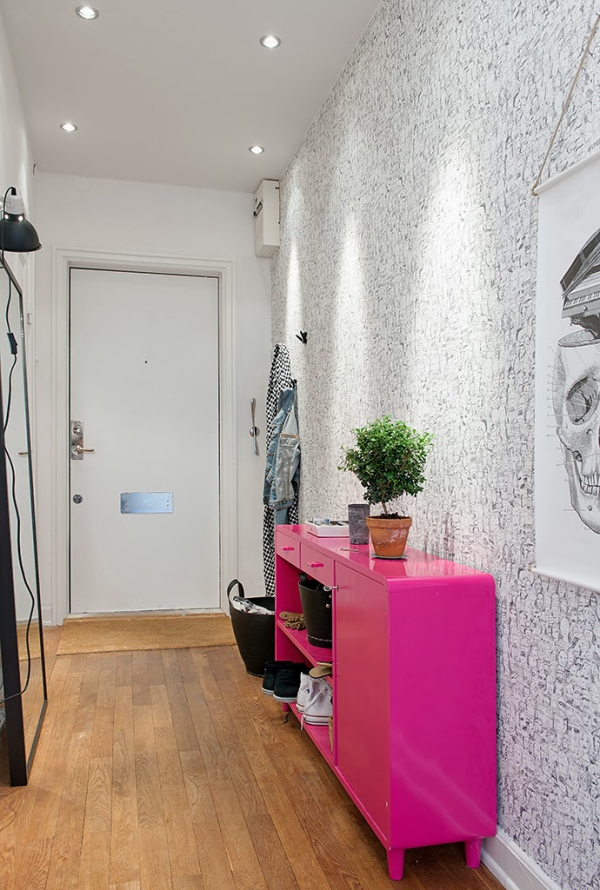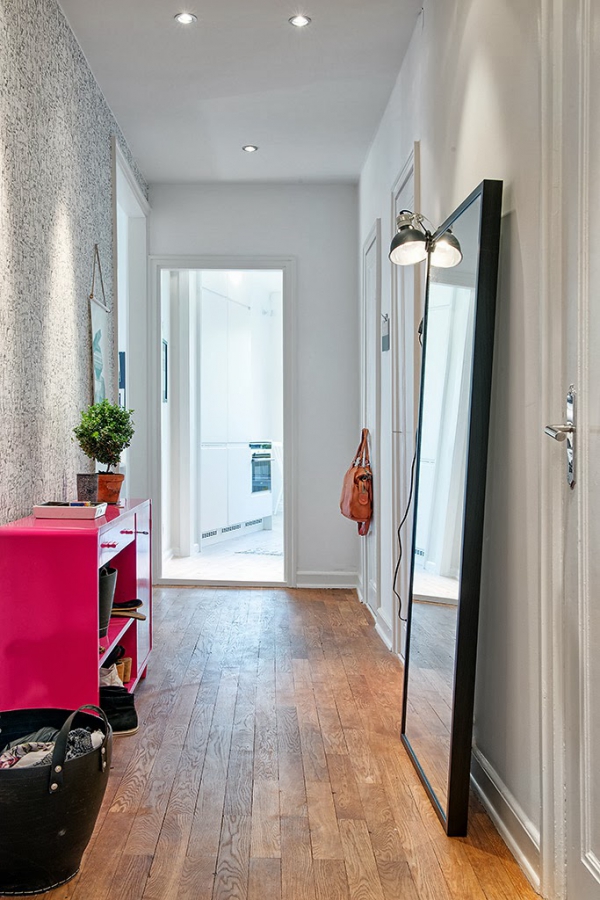 The genius in this modern interior lies within the walls; the bursts of bright patterns and designs on a few accent walls throughout the home really add that vibe of pop artist's home; the neon pink escritoires, bright yellow kitchen table, and color blocked dresser really tie together this whole ambiance. Even the bookshelf has been organized in the ever-popular rainbow arrangement; this especially accentuates just how modern this home really is.
The balance between brights, patterns, and lack thereof is done impeccably well in the modern interior design of this home. While the home is clearly done in all white, it does not feel like too much; the rugs and furniture really balance out the white by including the color, but only as accents to others in their own designs. The wood floors especially tie together this balancing of affects by being the most neutral of all; while it is the actual ground, it really does ground the whole home and quiet some of those really loud attributes (namely the black and white triangle pattern in the dining area).
This home truly is the contemporary's dream home; sure it may have a bit more of a feminine touch, but this home is perfect for men and women alike. It's an apartment that you can actually look at and apply the inspiration you've gained to your own home.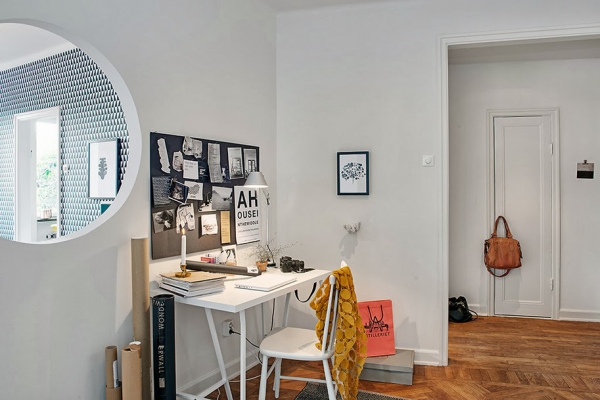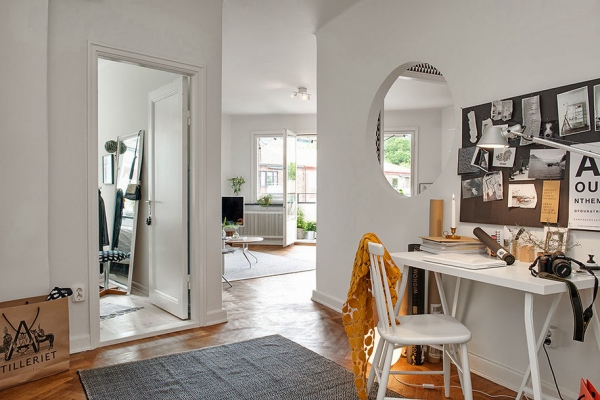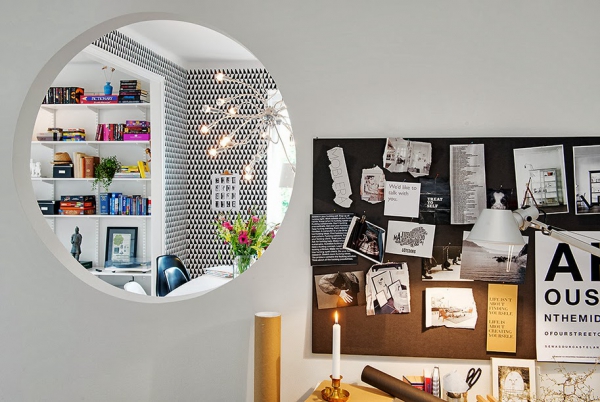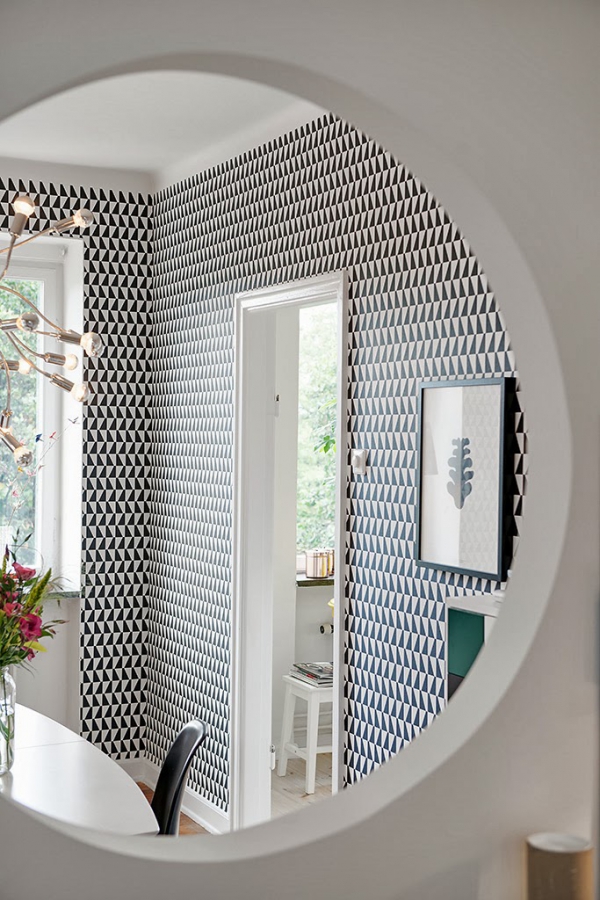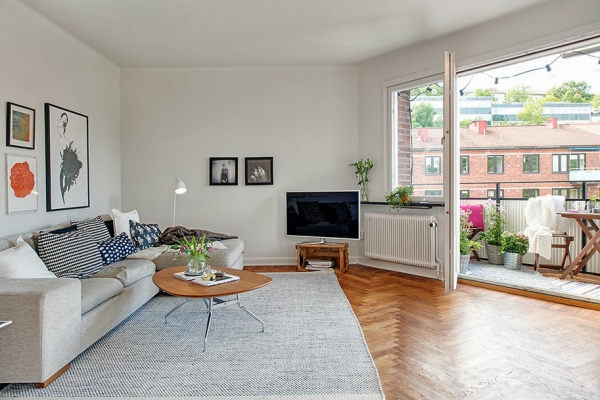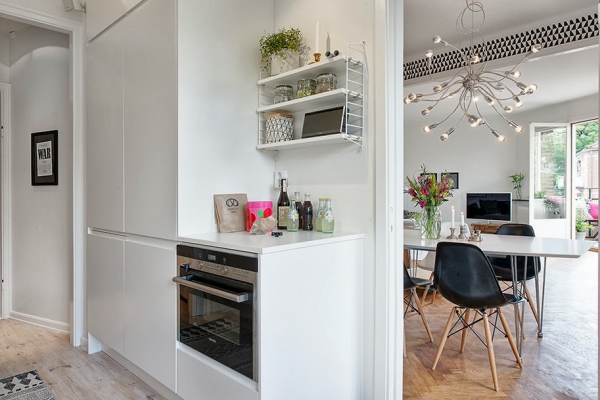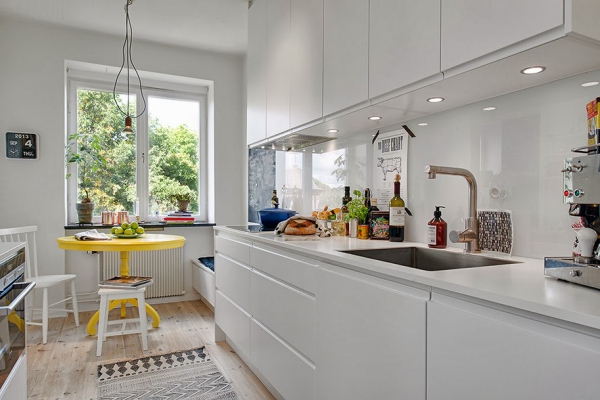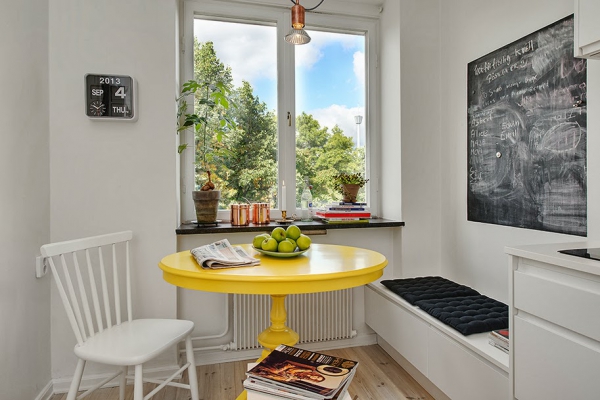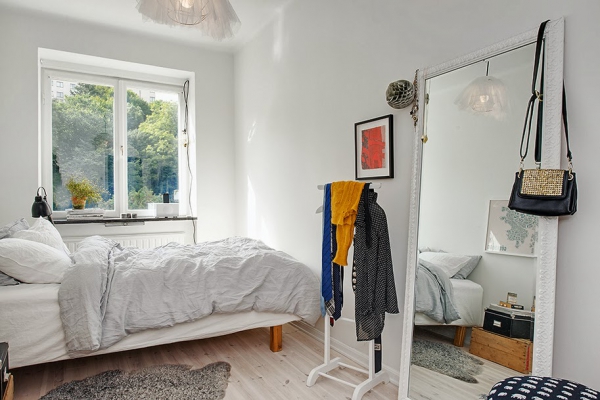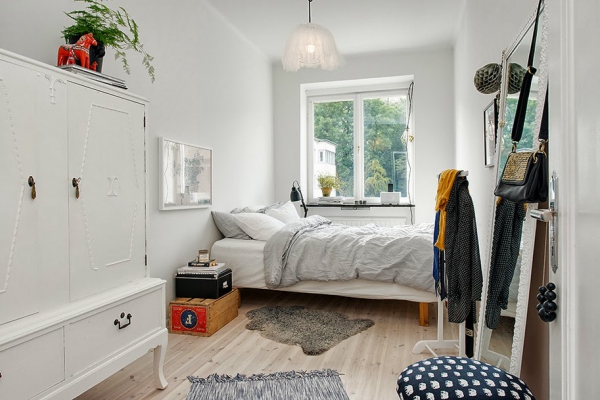 Images found on Freshome