This wonderful vintage interior is not only beautiful to view, but it also provides a nifty idea for a vintage lovers' home.
Located in Australia, this vintage interior uses chocolate hardwoods and a streamlined color theme, to prevent an over-crowded design.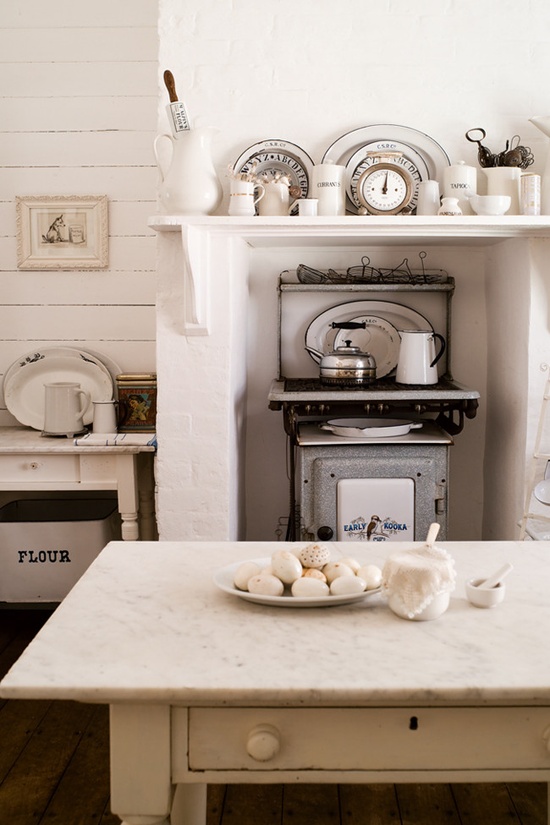 The kitchen is full of creams, whites, and off-whites, creating an endearing and homey space. Vintage storage, vintage decor, and a vintage stove, fill the room.
The shabby chic island is updated with a beautiful gray and white marble countertop. This fantastic design choice keeps the color palette, light and airy.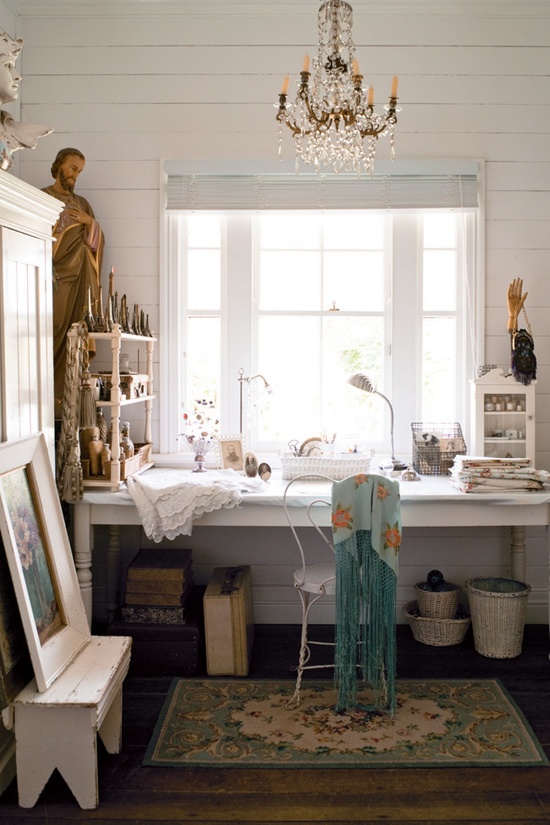 The office area has a couple of color accents. The vintage statue, bronze accented chandelier, and bronze hand, add a small dose of warm color. The pale artwork and multi-colored rug, add a little bit of cool, creating balance in this fantastic space. A large window and a long white table complete the room, adding an open and graceful quality.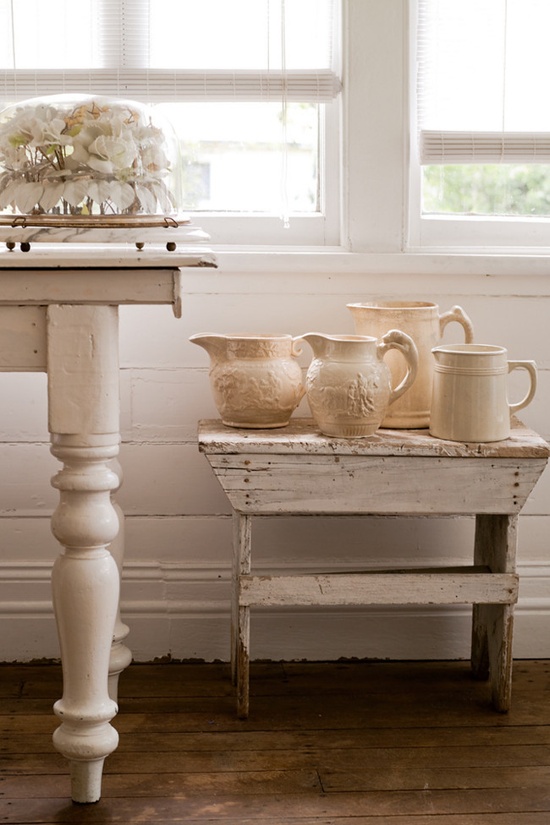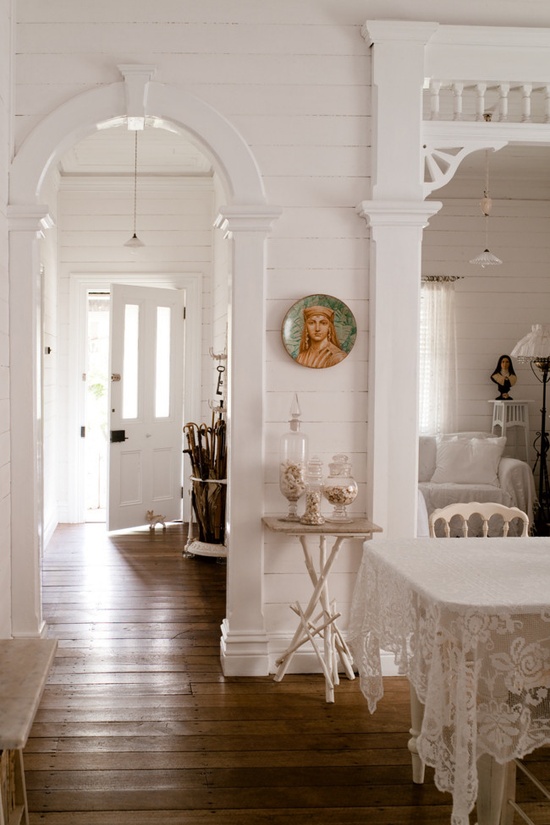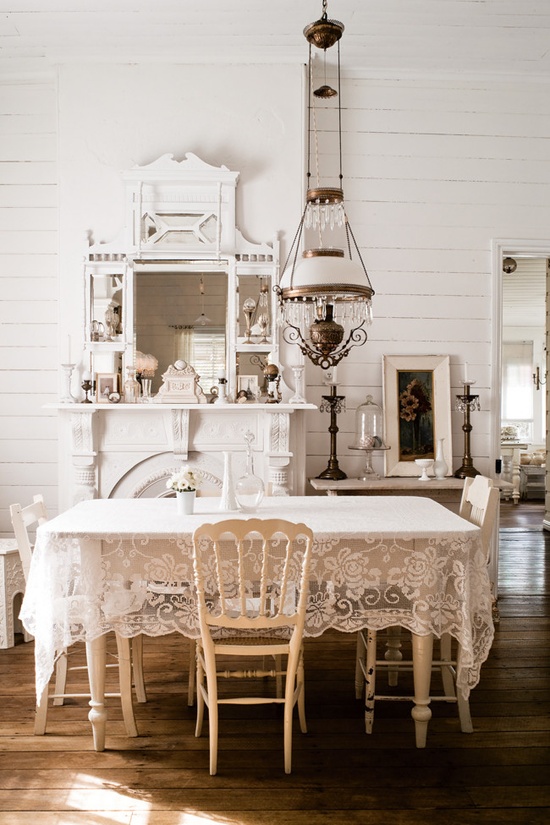 The dining room is an absolute sight, with its white table and chairs, and white lace tablecloth. The fireplace is exquisitely detailed and full of vintage knickknacks. The glorious bronze and white chandelier, and its off-center placing, highlights the table beautifully. It adds a touch of glamour to the shabby chic ambience of this room.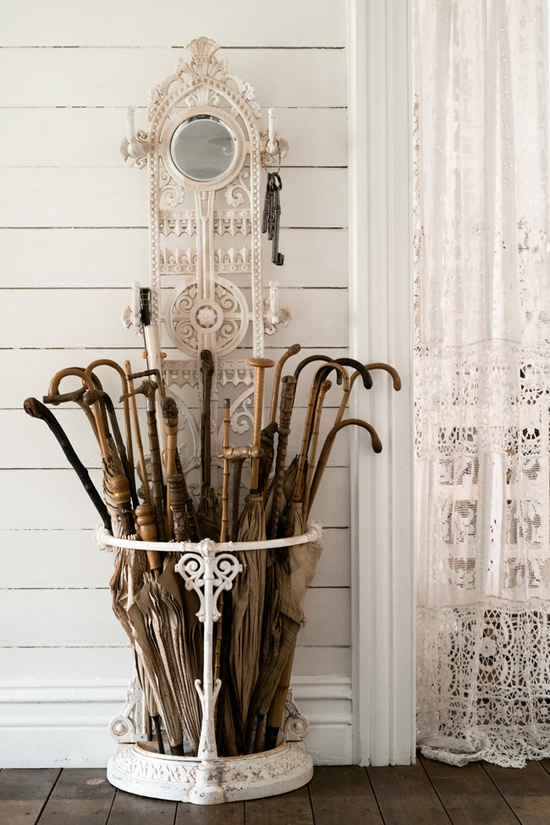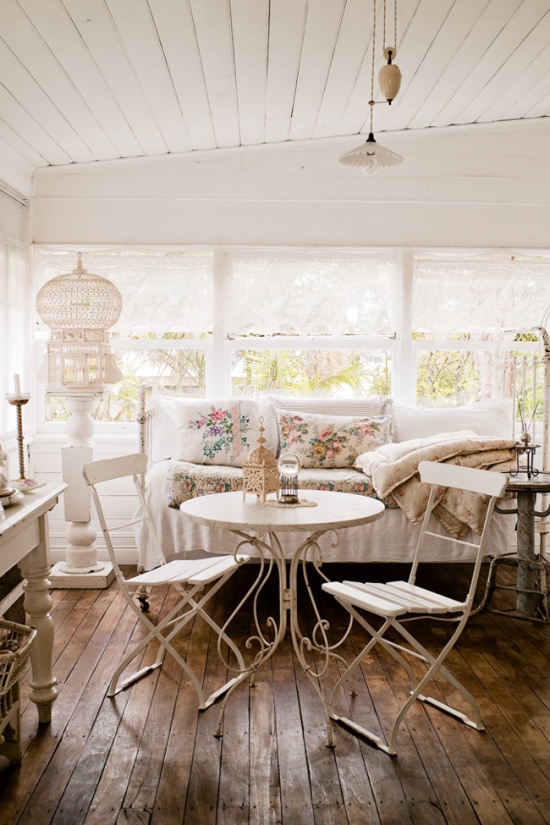 The sunroom also has a couple of pale color accents. The pillows and throws on the sofa, contribute fantastic shades of pink and green to this lovely space.
The contrasts, accent colors, and white through line of this vintage interior, all work perfectly together. The shades of white and chocolate hardwoods contrast each other perfectly. The large windows and arched entryways create an aura of elegance and grandeur, while the shabby chic furniture and vintage knickknacks unite in creating a cohesive vintage interior.
A lot of white and a lot of vintage, beautifully done.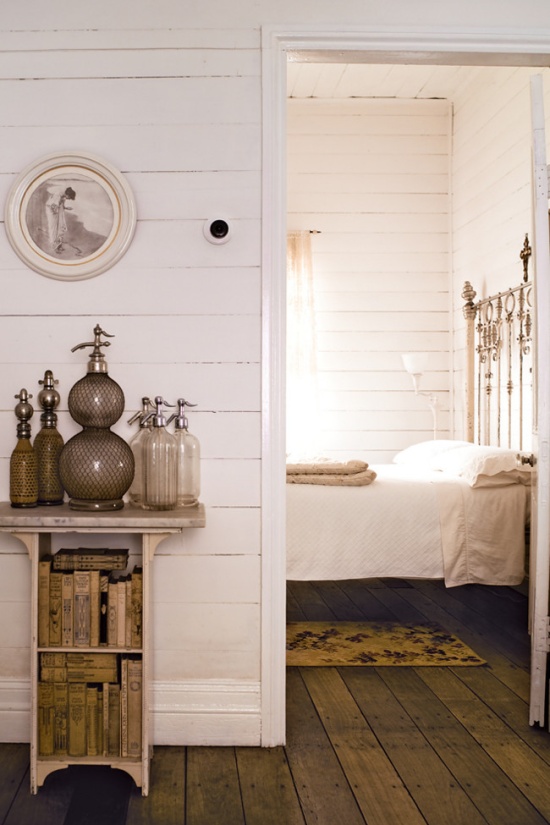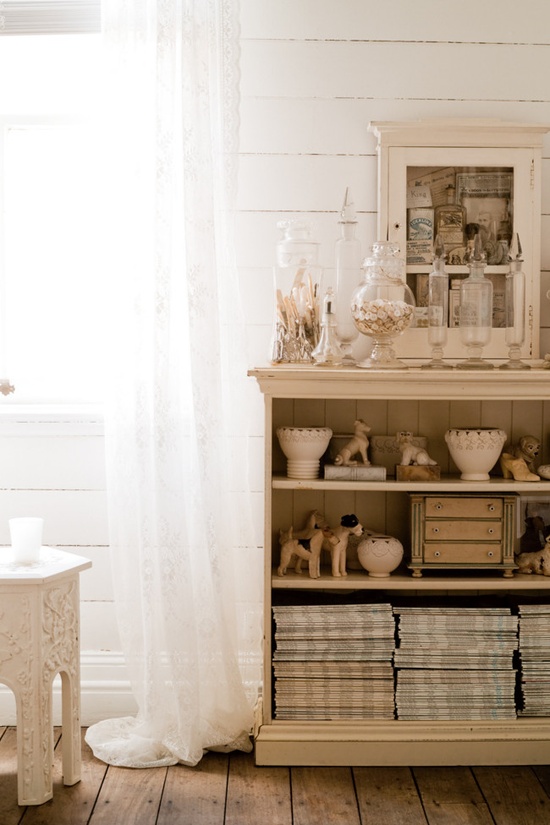 Images found on DustJacket Attic