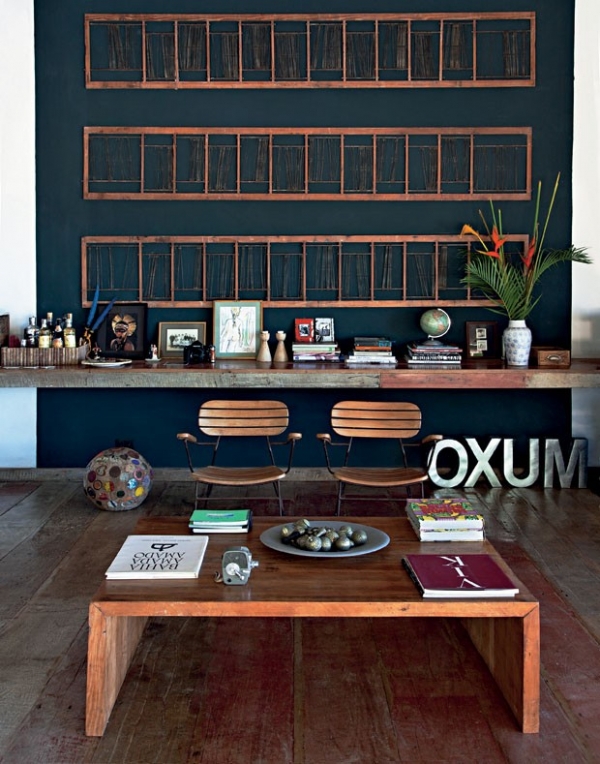 We adore this shabby chic house in Trancoso, Brazil. It is shabby chic in a different kind of way, creating a bold and intriguing home.
The wooden décor on the black wall is phenomenal. We kind of want to steal it. An attached table is full of wonderful knickknacks, doodads, books, and plants, adding a lot of personality to this delightful design. In front of the table two beautiful wooden chairs, and a clean-lined wooden table occupy the space.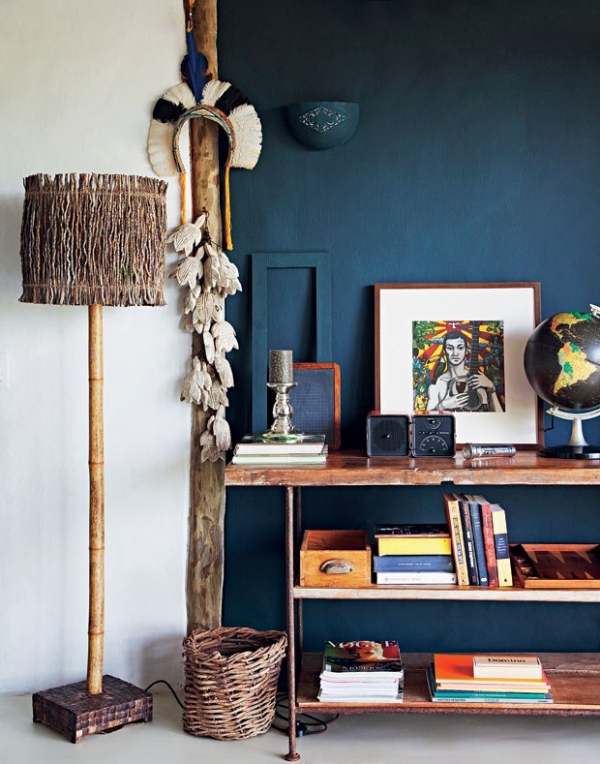 The rustic wooden furniture continues in this area and that blue color is calling our name. The lamp has a fabulous earthy feel, and we are in love with the sconce and the black globe: unique and interesting.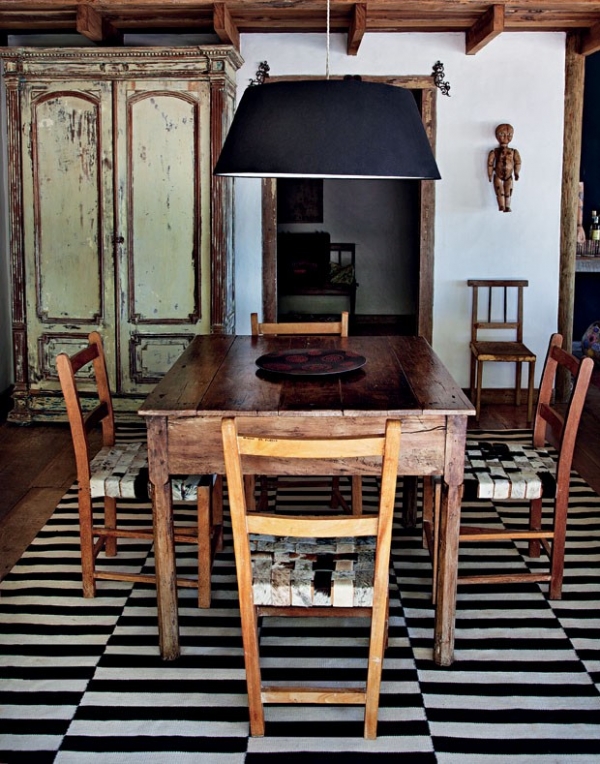 This is one of our favorite spaces in this shabby chic house. The wooden ceiling is phenomenal, and the black and white area rug on the hardwoods is the perfect touch. A wooden table is surrounded by stunning wooden chairs, and a black ceiling light wonderfully frames the dining area. The distressed armoire is outstanding, adding a wonderful light green to the room.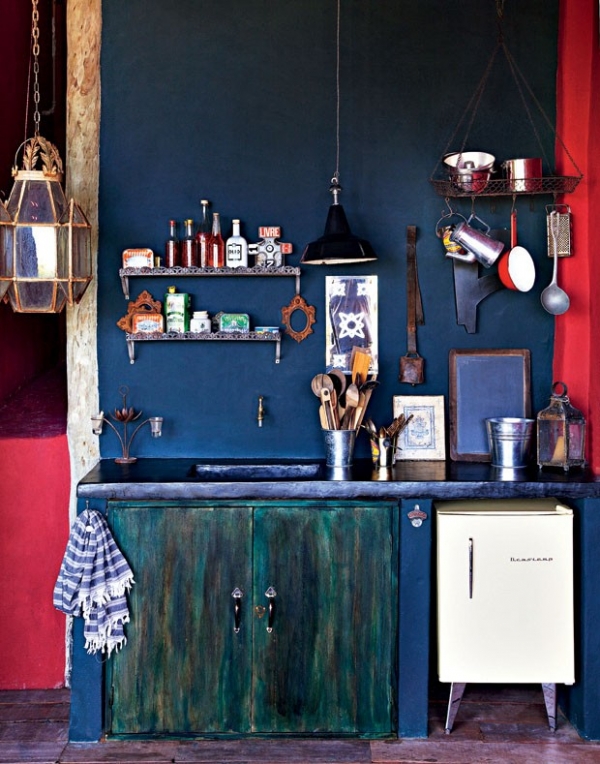 The kitchen is our other favorite room in this shabby chic house. The dark countertop is beautiful, and we love the green cabinet doors. Red and blue look amazing together in this space, creating interest and just plain old beauty. The ornate shelving and the gold light are delightful, adding a bit of glamour to the design, and the black lighting keeps the space casual and inviting: absolutely fantastic.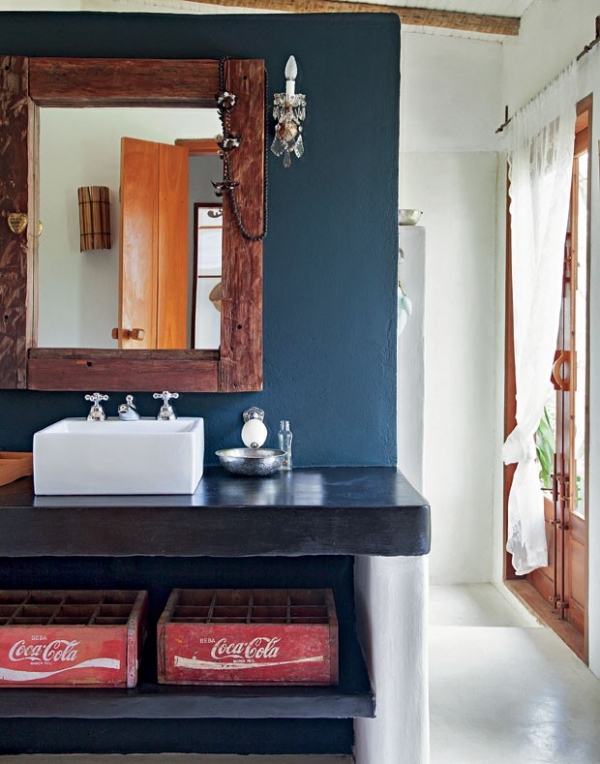 So charming.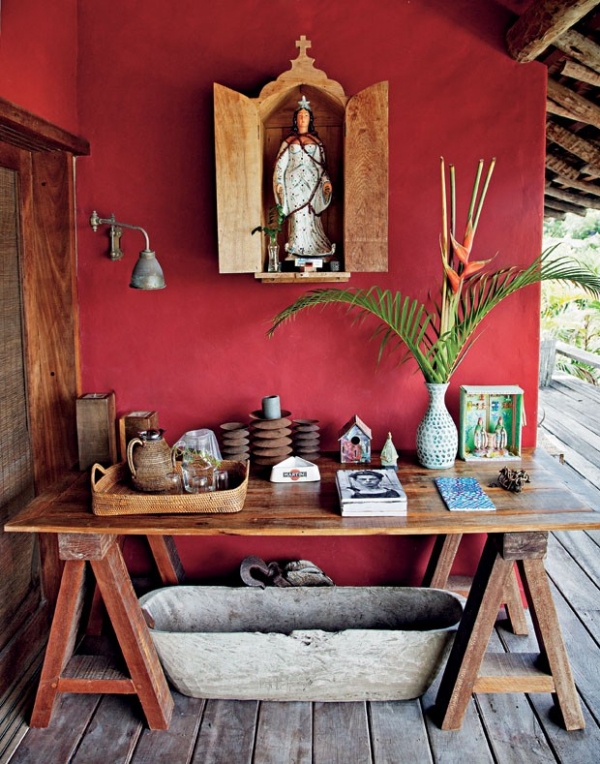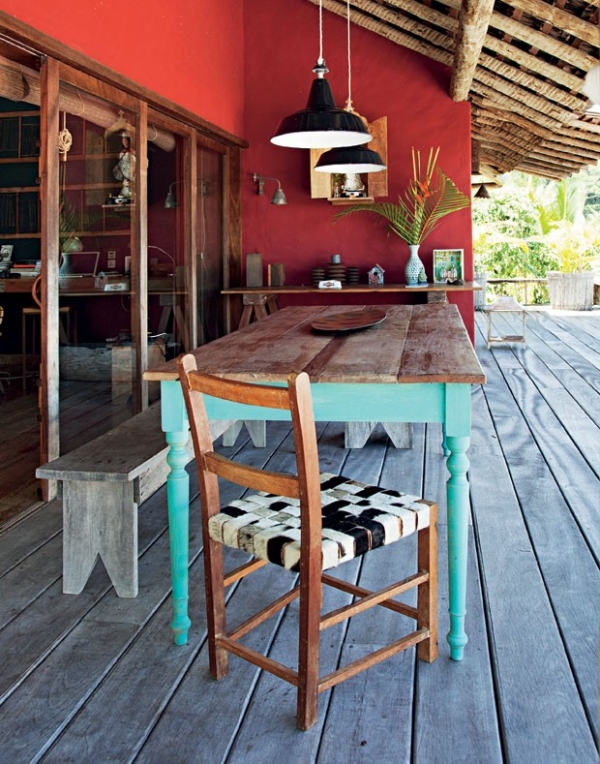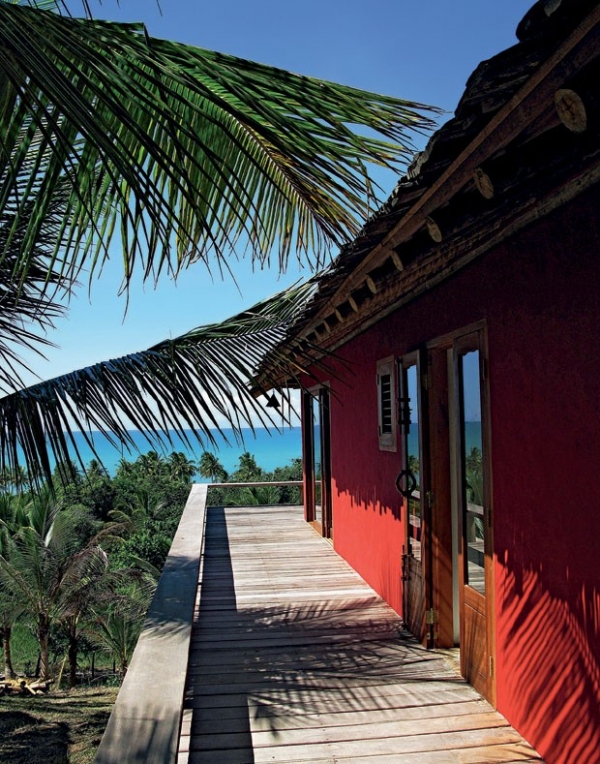 Images found on: Casa Vogue (website in Portuguese)
This shabby chic house has awesome outdoor space. The exterior is a bright red color, and the dining area has a wooden table with brilliantly colored legs, and outstanding seating. The landscape is lush with its tall trees and dazzling water, providing perfect views.
Do you like this kind of shabby chic?