Heating, ventilating, and air conditioning (HVAC) systems need regular maintenance, but choosing the right contractor can be overwhelming, especially with the sheer volume of professionals offering the services.
In this article, we will not recommend a specific HVAC contractor, but we will give you four questions you have to ask before making a decision. Answering these questions honestly will lead you to find a qualified professional that will be worth the investment.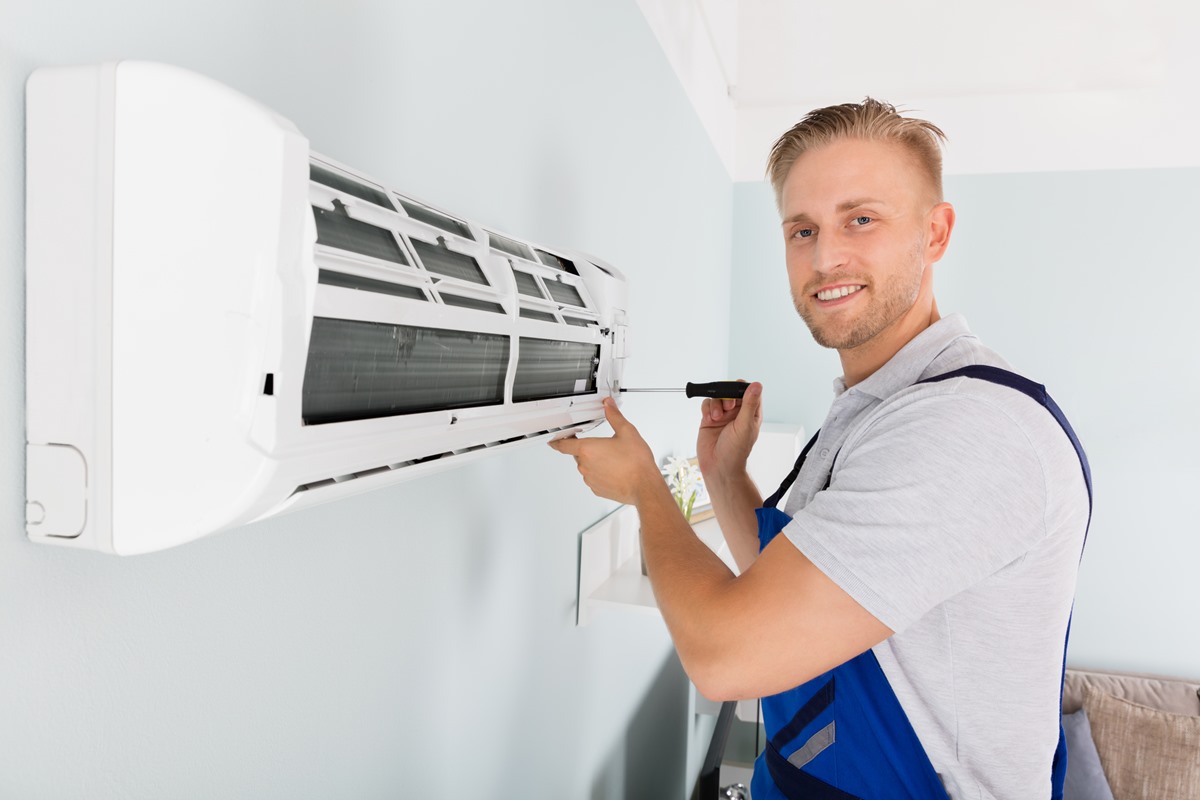 First, you have to identify when it's time to call an HVAC professional. If you're experiencing issues with uncharacteristically high power bills, insufficient heating/cooling for what the weather demands, or indoor air feeling less fresh than usual, then it could be time for a consultation.
Even if you're not yet experiencing these concerns, though, preventive maintenance is always a good idea because it reduces the risk for more costly breakdowns and generally extends the life of your system.
The peace of mind that comes with having your system regularly checked is unparalleled, so the simple answer is this: if you have an HVAC system, then yes, at some point you are going to need an HVAC professional.
#2 Do They Have an Impeccable Track Record?
All HVAC contractors will make the same guarantees and promises when trying to sell you their business. If you want to find a professional that actually stays true to their word and delivers everything they promise, you are going to have to sift through the feedback.
Most HVAC maintenance services will have websites or social media accounts where previous customers might have left feedback about their experience with the contractors. These should give you a more accurate picture of what to expect when you hire the contractor, more than anything, so spend some time looking through these reviews.
If you have friends, family, members, or colleagues who have engaged the services of HVAC professionals in the past, ask for recommendations, too. A good track record is the best guarantee you can get that you will get your money's worth. Keep in mind that HVAC consultations, maintenance, and repair works are naturally expensive — you just have to make sure you're paying the right people to do the job for you.
#3 Is My House Going to Be Safe?
Once you are able to find a contractor with glowing reviews and favorable recommendations from people you trust, your job is still not done. Of course, you have to assess the contractor on your own. You should have enough sense to check if they are indeed offering services at a standard that you are comfortable with.
Remember that you would have to let these people into your home, so any proof of legitimacy they can offer should be strictly scrutinized. Moreover, contractors can do a great job and be careful the whole time, and still encounter unintentional mistakes or accidents. For this reason, we always recommend looking for professionals with ample coverage for accidents.
Although you should never be asked to shoulder the expenses of any accidental damage to your system or to your home, you might end up having to do so if your contractor fails to do a satisfactory job. Insurance coverage can help allay your fears, though.
#4 Are They Charging Right?
As mentioned earlier, there's no way to escape the hefty prices of HVAC maintenance and/or repair. It's a tough job that not everyone can do. Still, you should always make sure you are charged a fair rate. Canvassing average prices is something you should do for any service you are looking to get.
However, take note that shockingly low fees are just as much of a red flag as exorbitant charges are. If the price is too good to be true, then it probably is, and you might be faulted for expecting high-standard quality work if you're paying peanuts.
In the end, it all boils down to research. Once you identify that you do need the service, do your assignment by researching as much as you can about the contractor you're eyeing to hire. Then, if you find the perfect contractor, try to keep them for as long as you can. After all, your system needs regular, seasonal maintenance for best performance.