Moving to a new home is an exciting experience, but it's also the perfect opportunity to sort out your belongings. From clothes to nightstands and even couches, this is the time to decide what to ditch and what to keep and take with you to your new place.
New home, new life, and for sure you've already bought some attractive goodies. Yet, there must be many things from your old crib that you wouldn't part with – things that you love, things that remind you of happy moments, things that would make an empty space a truly cozy home. On the other hand, think also about the hot trends in interior design, featuring repurposed, upcycled and reused 'oldies' which can find a new life in a new space.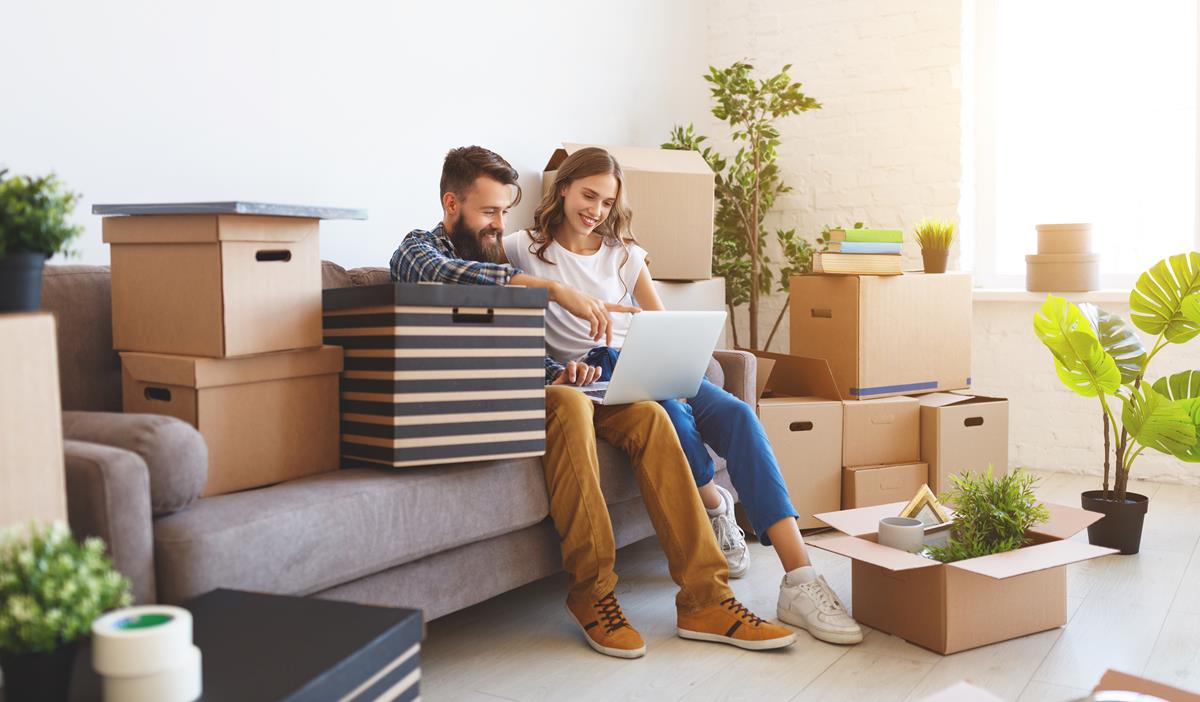 When hiring relocation services like those offered by Rainbow Movers, it would be best not to waste their time or energy handling things that you don't actually need. In this article, we share a few valuable tips on what to keep and what to ditch from your belongings when moving to a new place.
Family valuable possessions passed down through generations are definitely among the top "must-keeps". From fine china and dinnerware, through silver dishes and cutlery, to original paintings and old jewelry, these are the legacy of your family and deserve their special place in your home, even if you don't use them often…. or ever. Besides, apart from keeping the history of the family, such items are valuable assets for its future, too.
Ditch: Old Towels and Bathroom Accessories
With the fresh new bathroom awaiting for you in your new home, would you really need to bring along all those old bathroom accessories, towels, plungers, mats…?! Such items are usually affordably cheap, so it's way better to buy new ones rather than keep the old.
Even at your new place there will be some 'get-dirty' work to do. From lawn mowing and gardening to painting and working on various minor renovation/reconstruction projects, you'll definitely need suitable clothes to put on. So, keep any good workwear and take them with you.
Ditch: Random Pieces of Furniture
With time we gradually hoard lots of randomly acquired furniture pieces, large or small. Moving to a new home provides the excellent opportunity to sort these out and decide which ones you'd rather get rid of. Having in mind the interior design of your new home, it would be best to leave behind any items that would not fit the new interior style. Still, before ditching such items, think whether you could not possibly upcycle them and find them a new functional or styling purpose.
Mattresses can be difficult to move due to their large size, considerable weight, complex structure and delicate fabric. However, a good mattress can last decades and if yours is still relatively new and comfortable, it's definitely worth keeping. Besides, these items are quite expensive!
Ditch: Old Kitchenware, Pantry Essentials and Refrigerated Products
When you start packing off your kitchen it would be the perfect timing to get rid of any old and unnecessary kitchenware you've been piling up in the cabinets. From scratched cooking pots and pans, cracked or chipped bowls, mugs and plates, to kitchen utensils and even appliances that you haven't used for years. You're definitely not going to use these in the future either, so why keep them?
Be careful with pantry essentials and refrigerated products, too. Most of these may have been used almost entirely, so no point in keeping the rest. For one, their nutrition value, as well as their flavor/aroma is all but almost spent, and two, many may have already expired.
It might be a good idea to actually have a look around and write down the items you wish to keep and those you won't need. As an alternative, place "Keep" or "Ditch" sticky notes on things around the house.
Declutter before start packing.
One, you'll get rid of unnecessary things. You can either dispose of them, take them to a thrift store or donate them to charity. You can even have some fun, organizing a garage/yard sale or even take some items to the flea market. And earn some money at that!
Two, you'll have less to pack, which will be a huge advantage, considering that relocating may sometimes get quite stressful.
Three, movers will get the job done faster, and with such services time is essential.
Get the entire family involved. Assign a room to each member of the family to help with the "Keep/Ditch" business. Kids can take care of their rooms, while the hubby may best decide for the service premises, like the garage for example.
Evaluate your things. Before deciding to ditch an old item, especially one that has been passed through time within the family, get it evaluated. Who knows what treasures you've been keeping on the attic!
Measure things carefully. Literally! The layout and space of the new residence is most certainly different from these of your current home. So, the place of some items, especially large furniture pieces, need careful consideration. Even if you love your king-size bed, are you sure it will fit in the new bedroom? So, take out the measuring tape and start measuring. This will be very helpful when deciding which furniture items to keep and which to part with.