Having the right set of tools and instruments in your home can help you in your household activities. These tools can aid in home improvement, maintenance, damage repair, among other crucial tasks.
As a homeowner, investing in these supplies can greatly impact your daily living. Thus, it's important to select the best must-have tools to include in your home, which are enumerated in this list: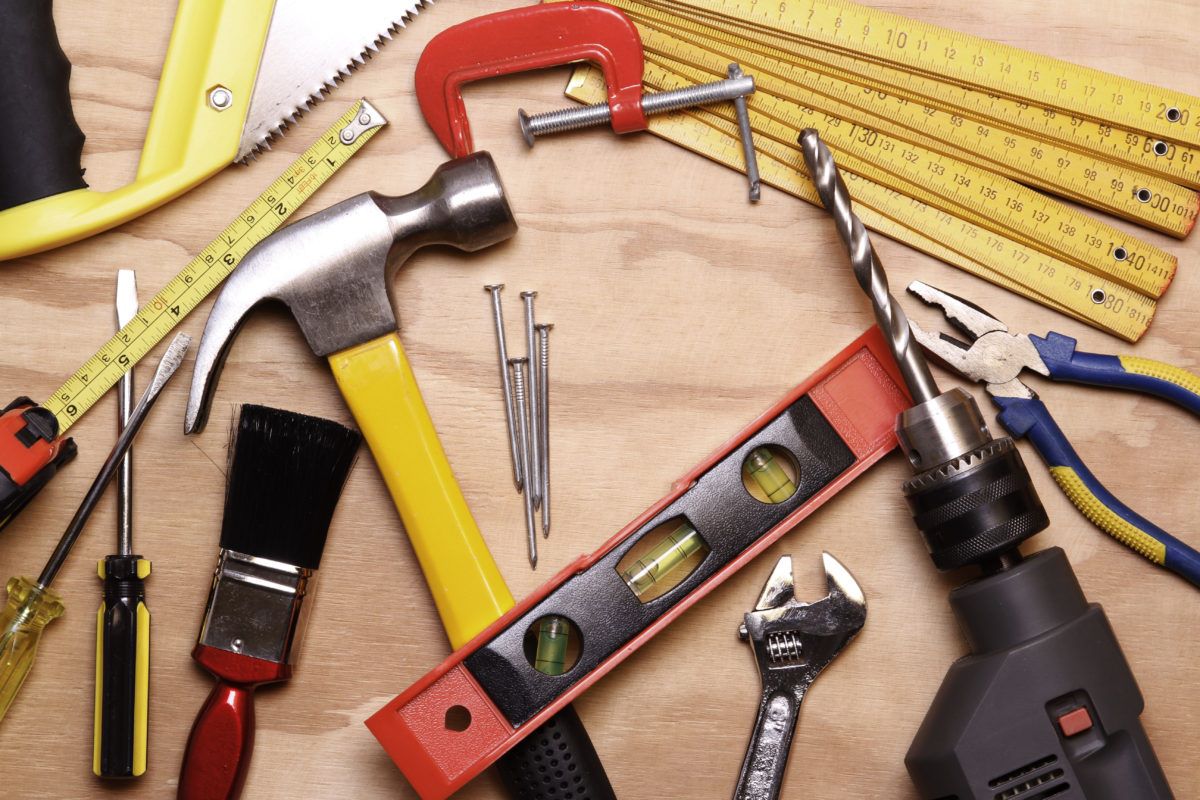 The best cordless drill should be able to help you with a variety of drilling errands. Cordless drills are probably the most used tool in every household, assisting you from tightening hinges to drilling holes. This power tool can also transform your DIY projects into something like a professional's work.
Though all cordless drills serve a myriad of purposes, they aren't made equally. Finding the perfect drill for you can be difficult, especially if you're a beginner. Nevertheless, here are some characteristics that you should look for:
Brushless vs. regular motors: Brushless motors can adjust to the force needed during a specific task. If you need to secure screws with less force, the brushless motor won't be as harsh as the regular ones. In this way, they're more power-efficient than regular ones, but more expensive.
Superior voltage: You can determine the extent of a cordless drill's power through knowing its voltage. To get your money's worth, it's better to get a medium to heavy-duty ones that go from 12 volts to 36 volts.
Torque: The voltage itself won't help you determine the overall capability of your cordless drill – but you should also take torque, or the twisting force, into account. Basically, working on softer materials will do on any cordless drill. For harder materials, higher torque is required.
Because of the various designs and shapes of screwdrivers, which can cater to different tasks, they deserve to be one of the must-have household tools.
Screwdrivers are tools for installing and removing a wide range of screws. When using a screwdriver in screwing or unscrewing, you should utilize the appropriate ones, according to what type of screws it's used for.
The most commonly used screwdrivers are the Philips head or cross-slot screwdriver and the flathead or slotted screwdriver. For more convenience, tool manufacturers offer interchangeable screwdriver bases with heads that you can swap any time depending on your screw needs.
A great multipurpose tool that can satisfy your needs in cutting goes to the utility knife, which isn't an ordinary cutting tool for working. With many cutting tool variations tailored for specific needs, such as craft scissors for arts and crafts or surgical scalpels in the medical field, utility knives can cater to your household cutting requirements. Its sharp and sturdy blades make sure that you're cutting materials with utmost precision.
Utility knives also come in numerous styles and variations, with the most common handles such as:
Auto-retractable utility knife made from reinforced nylon handle or metal
Fixed-position folding utility knife made of metal handle
Manual utility knife, which is also made of reinforced nylon handle or metal
Smart-retracting utility knife made of nylon handle
Like screwdrivers, wrenches shouldn't be a stranger to homeowners. Fastening nuts and bolts with wide household importance today requires the utilization of a wrench. These chromium-vanadium alloy tools aren't universally assigned to all types of nuts and bolts, but they have their own specializations.
Here are the common types of wrenches for several household purposes:
Box-ended wrench: Loops in box-ended wrenches are designed to fastening hexagonal-shaped nuts and bolts, or in some circumstances, square-shaped ones. When used with the right type of nuts and bolts, box-ended wrenches are best for preventing rounded-off edges compared to the next type of wrench.
Open-ended wrench: Unlike box-ended wrenches, open-ended wrenches are U-shaped, which allows better ease of turning nuts and bolts, especially those which are troubling to access.
Heavy-Duty Extension Cord
Whenever you're working around the house far from an electrical outlet, a heavy-duty extension cord always comes in handy. In this way, you won't have to adjust your position near an available outlet and work perfectly in your location. Also, they're offered in different lengths, sizes, and types, so there's always one for you.
Simple lighting and DIY projects will only need thinner and flatter cords while powering up tools and machines will need a more powerful and more heavy-duty extension cord.
Measurements are essential elements to any home project since it provides you with precise and accurate measuring. Though tape measures might look extremely simple to use, they serve all purposes from DIY projects to home remodeling.
Before going into your actual household project, you'll always find yourself reaching out for a measuring instrument to give you a better command in the dimensions or length of what project you're planning to build. Acrylic or nylon-coated blades are best for home projects since they don't easily split or crack.
Household tools serve their specific purposes almost for a lifetime. Investing a good amount of money in these tools can give you efficient quality and performance to make your household projects, improvements, repairs, or maintenance successful.
Without these must-have tools, your home projects wouldn't be possible to be accomplished with satisfactory results.