The technological advancement and popularity of mobile phones and tablets has resulted in a huge rise in the number of people using home automation. Home automation allows you to control devices in your home from a mobile device anywhere in the world, and there are now more smart home products than ever before. Whilst many of these used to be prohibitively expensive, they are now widely available and more affordable. Here are 4 smart home products that will make your home life a whole lot easier.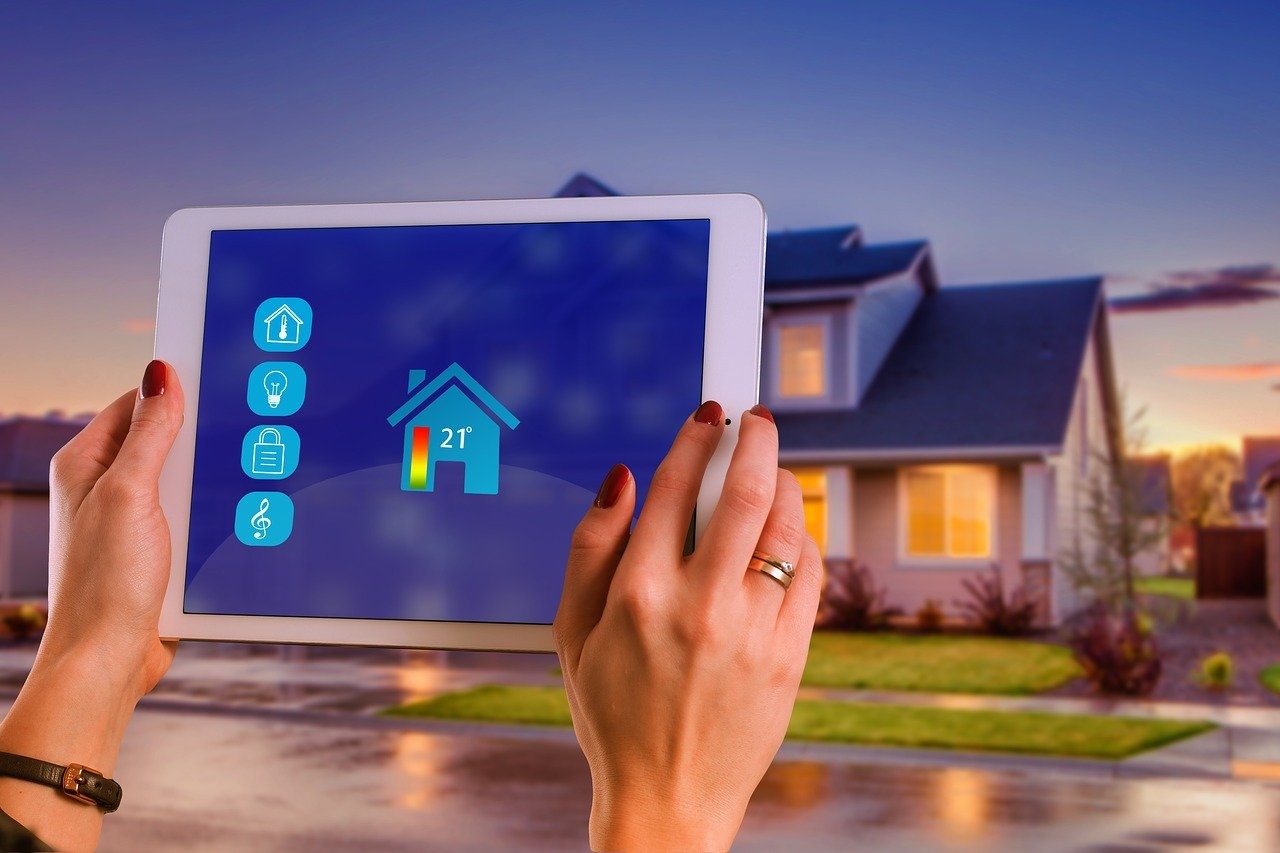 Smart speakers and hubs are probably one of the most commonly used these days. These are the tool used to control many other forms of smart tech. There are 2 main competitors in this market – Amazon (Echo) and Google (Play). Both devices are pretty much on par in terms of function, the rest just comes down to user preference. With simple vocal instruction, they will play music, set timers, or even give you a recipe for fried chicken!
Gone are the days of spending ages setting your heating or hot water to go on and off at certain times. With smart heating, you can control your heating from your phone, the thermostat, or with a smart speaker. If you are at work and have forgotten to turn your heating off, you can do it via your phone. Saving energy will not only help the planet but will help your pocket too. If you are on holiday and want to return to a warm house, you can simply turn it on remotely.
When your doorbell goes, you usually have to get up and answer the door right? With a smart doorbell, you don't have to leave the comfort of your sofa. They are fitted with a video camera allowing you to see who's there and the built-in speakers on many models allow you to talk to your visitors too. If your courier company has a delivery for you but you are at work, you can tell them to leave it outside or with a neighbor.
It's also a great home security measure. If someone is trying to break into your home, a smart doorbell will give you the chance to call the emergency services and let your unwelcome visitor know that you are onto them. There are many other smart security products available such as cameras and outdoor lighting. If you want more home security system info, have a look online for further details.
Smart plugs allow you to switch electrical items on and off via your smart speaker or phone. It couldn't be simpler. Connect your plug to the Wi-Fi, plug in your product and off you go. There will be no more crawling behind your Christmas tree to turn the lights on and off. It can now be done at the mere touch of a button!