Between packing mishaps, new neighbors, and furniture that doesn't fit, moving is no easy task. Stressors lie around every new corner as you and your family make the move from one home to the next, which is why it's crucial to prepare adequately prior to move-in day. Without thorough preparation and precautions, moving-related injuries can ensue, items are bound to be misplaced, and unreliable moving companies can slow down the process.
Luckily, with the help of reliable movers and detailed planning, moving doesn't have to be a catastrophic event. Before you begin your descent, put together a folder with essential information like dates, fees, and contracts to reduce confusion day-of and help you evade costly miscommunications.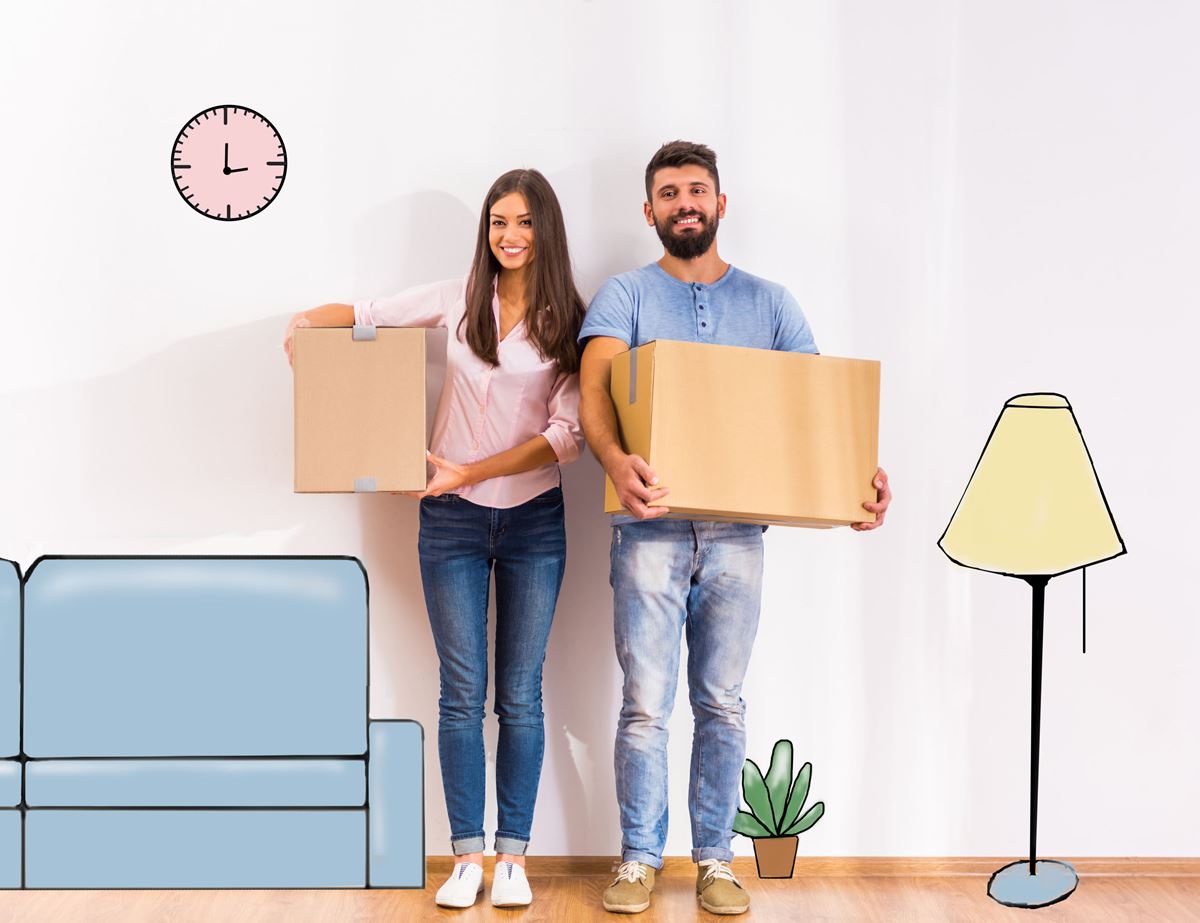 In addition to creating an easily accessible file, you should finalize significant arrangements early on in the process to avoid last-minute, flustered decision making. Deciding whether to hire professional packers, purchasing appropriate packing material, and selecting a trustworthy moving company are all items you should promptly check-off your pre-move to-do list.
Prepare your vehicle for shipping pre-move-in day
A critical item of business to iron out far in advance of your move-in day is car shipment arrangements. After you've sifted through local auto transport services, follow this step-by-step guide to guarantee a smooth ride for you and your vehicle.
Clean out personal belongings
Even though car shipping companies will insure your vehicle against damages, belongings left inside are not protected. Clean out cables, sunglasses, GPS devices, and other personal possessions to avoid theft or damage.
Round up documentation
Before you hand over your keys, pack away any personal information or documentation from glove compartments and hidden spaces to avoid losing essential records.
Document damages and perform maintenance
Although auto transportation services aim to leave-no-trace on your vehicle, sometimes unfortunate incidents do occur. By tracking precious damage and keeping maintenance up to date, you'll be able to spot inconsistencies right away, exempting you from repair costs.
Once you've prepared your car for take-off, you can focus your time and energy on your highly anticipated move-in day.
Move-in day dos and don'ts
To avoid extra hassle and stress the day you get your keys, you should run through common moving mishaps and day-of time-savers to guarantee a successful transition.
Don't procrastinate packing
While it may be tempting to leave household bits and pieces un-boxed until the last moment, procrastinating the packing process only causes additional stress and anxiety during the big move. Aside from day-to-day essentials, every inch of your home should be boxed-up and organized before the movers knock on your door.
Do label meticulously
To make the move-in process as fast and efficient as possible, organization is vital. Without proper labeling, keeping track of a house-worths of personal items can be near impossible. Be as detailed and orderly as possible to streamline the unpacking process and better equip moving companies.
Do put together an essentials bag
Although organized items and pin-pointed labeling can move along the unboxing process, settling into a new home will undoubtedly take time. Before arriving, set aside a few essentials—like personal hygiene products and daily medications—to evade desperate scrambling and unwanted chaos.
Don't pull an all-nighter
A well-known mistake first-time movers often make is pulling an all-nighter to finish up move-out tasks. A good night's sleep is critical when preparing for a stressful, long-winded day. By staying up all night, you increase the risk of chaos and flared tempers as you and your loved ones sleepily scramble through your procrastinated to-do list.
The moving process is stressful and turbulent regardless of how prepared you are. However, you can reduce anxiety and setbacks by diligently organizing, coordinating, and preparing before the dreaded move-in day.